Galaxy Note 5 vs Huawei Mate 8 comparison: heavyweight showdown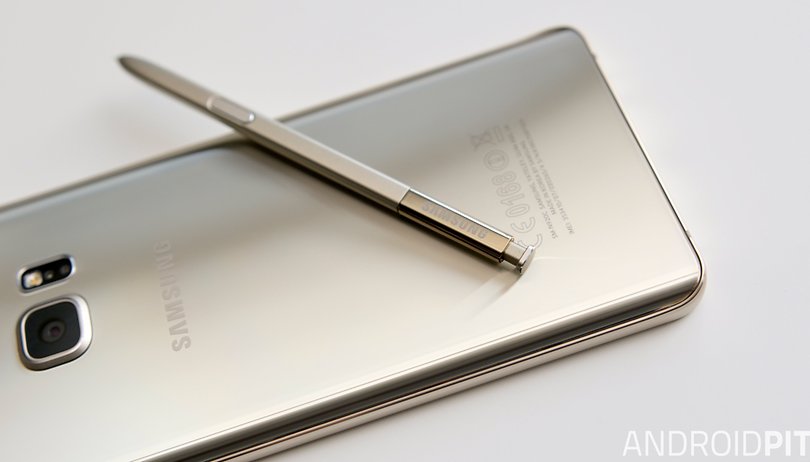 Huawei has been making waves recently. It's evolved from a company whose name no one could pronounce to the instantly recognizable maker of the Mate S, Huawei Watch and Nexus 6P. Huawei is pretty much a household name now. How will its next big release, the Huawei Mate 8, stack up against the reigning champion of large-screened phones, the Galaxy Note 5?
Samsung made the controversial decision not to sell the Note 5 in Europe, claiming Europeans don't really use its features as much as North Americans do. While this could be halving the Note 5's potential audience, it could also be a wise business move. Some are arguing that this is evidence that the days of the stylus are over and that the Edge variants are where Samsung's future lies.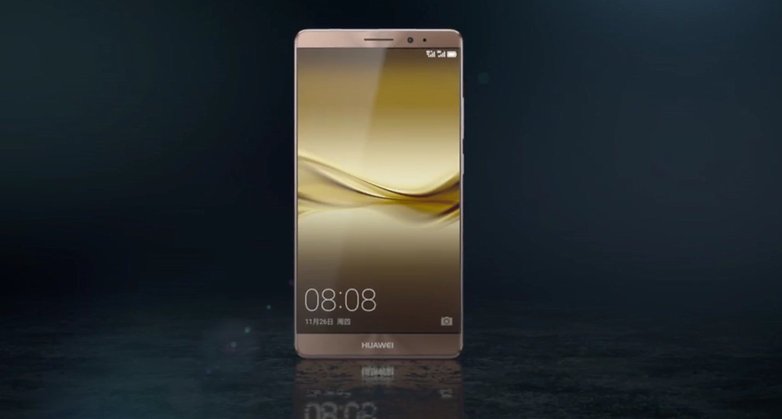 Whichever way you cut it though, both the Note 5 and Mate 8 are very compelling devices. You can't get either of them everywhere and we don't even have one of them in-house yet. But both set an impeccable precedent and offer very different user experiences. So which one should you consider buying? Let's take a look at the specs.
Galaxy Note 5 vs Huawei Mate 8: Performance
The Galaxy Note 5 is powered by the best chipset around in 2015: the Samsung-built Exynos 7420. It may be a relatively old chipset (it has appeared in all Galaxy S6 variants since January) but there's no denying it is the chipset to beat in 2015.
Unfortunately multi-tasking has proven itself to be a continued problem with the Note 5, because recently opened apps are not being stored in its memory. This means every time you switch apps, the new app is launched fresh each time, rather than being pulled from memory. Considering the Note 5 is supposed to be a productivity tool, this is not a great start.
But in terms of raw power, the Galaxy Note 5 is at the top of the Android game, right up there with the rest of the high-end 2015 flagships – most of them also from Samsung – that are pushing the limits of what we can currently expect in mobile performance. But there's a new batch of processors due out very soon.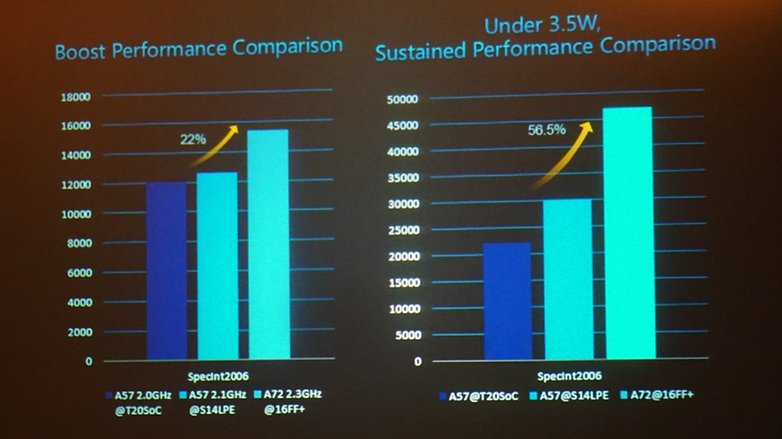 Huawei is using its new Kirin 950 chipset in the upcoming Mate 8, a device that is currently only available in China, with a possible US launch early next year. When the Kirin 950 was announced, Huawei made some pretty serious claims about its superior performance compared with both the Exynos 7420 and Snapdragon 810.
The only problem is that Huawei won't use the Kirin 950 in the Mate 8 if it ends up in the US. Much like the Nexus 6P, it is much more likely that Huawei will off-load the complex LTE environment of North America to a company that is more familiar with it: Qualcomm. This leaves us with the Snapdragon 820 as the most obvious solution to power a US Huawei Mate 8.
But on that front we'll just have to wait and see. As it stands the Mate 8 should have better performance than the Note 5 and, theoretically, a Snapdragon 820-equipped Mate 8 would also outperform the Note 5. The Galaxy S7 will be the debut device for the Exynos 8890 processor, but that's a whole different specs comparison.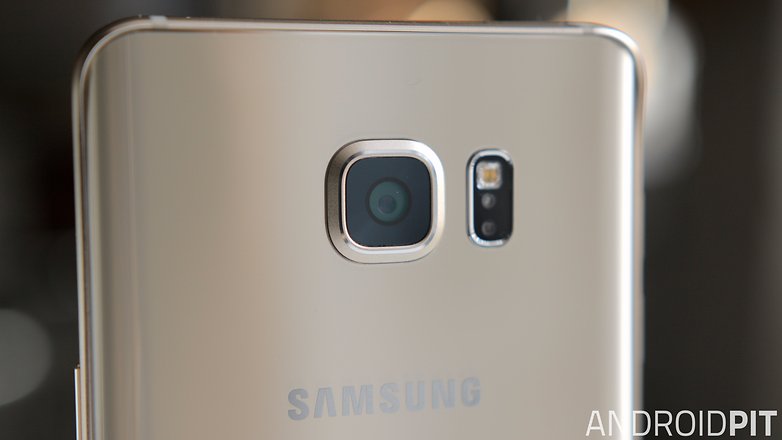 Galaxy Note 5 vs Huawei Mate 8: Camera
Samsung knows how to make a great smartphone camera, and the one in the Note 5 is exemplary. While companies like LG have made huge strides recently with comparable cameras, Huawei isn't often mentioned in the same breath. And yet, the Nexus 6P was ranked the third-best smartphone camera by DxOMark (behind the Xperia Z5 and S6 Edge).
So if Huawei is already capable of producing a camera better than the one found in the LG G4, then there's no reason to suspect that the Huawei Mate 8 camera will be any less impressive. On paper, the 16 MP Sony sensor (IMX297) with OIS, Phase-Detection Auto-Focus (PDAF) and Huawei Image Signal Processing sounds great, but we'll have to test it in person to find out how good it gets.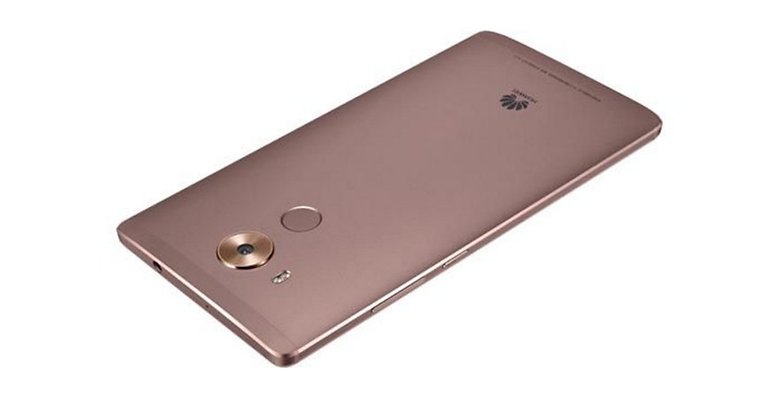 The Note 5's camera needs no introduction. It produces exceptional results even if it doesn't particularly improve upon the Galaxy S6 camera. The Note 5 also has a 16 MP camera, but it can be equipped with either a Samsung-built ISOCELL sensor or a Sony (IMX240) sensor. Either way, the Note 5 camera also ships with OIS and ultra-fast PDAF and produces typically excellent results with Samsung's imaging software.
Just as with performance, it's hard to say which will be better until we have both devices side-by-side, but it's safe to say that neither of them is likely to provide you with anything less than outstanding results.
Galaxy Note 5 vs Huawei Mate 8: Display
The Huawei Mate 8 display is a Full HD 6-inch IPS-NEO LCD while the Note 5 features a 5.7-inch Super AMOLED QHD screen. The simple split between fans of LCD vs AMOLED and Full HD vs QHD may make you prefer one display over another before you even see them, but we'll reserve judgment until we can compare them both. Samsung has done a brilliant job with the Note 5 display though, so it'll be a tough call for Huawei to top it.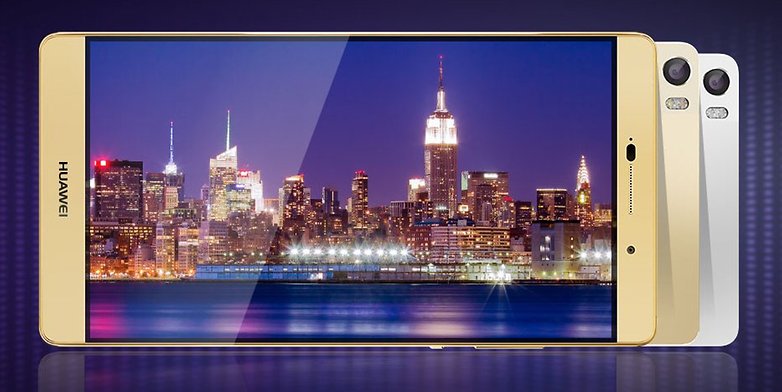 Galaxy Note 5 vs Huawei Mate 8: Software
This is where things get tricky. The Huawei Mate 8 launched with Android Marshmallow in China already. The Note 5 should have Marshmallow in all regions in the next few weeks.
The biggest difference here is between Samsung's TouchWiz interface and Huawei's Emotion UI. The differences here are too massive to discuss at length, but you can read our Galaxy Note 5 review for more details on TouchWiz and the Mate S review for more on EMUI.
Galaxy Note 5 vs Huawei Mate 8: Battery
Huawei knows how to do batteries: big and long-lasting. The Mate 8 comes with a sizable 4,000 mAh battery compared with the 3,000 mAh battery in the Note 5.
Samsung is pretty good with battery optimizations and Marshmallow will help both devices out. But despite the Mate 8 having a larger display, it's hard to imagine that it will draw more battery than the Note 5, because of its lower resolution.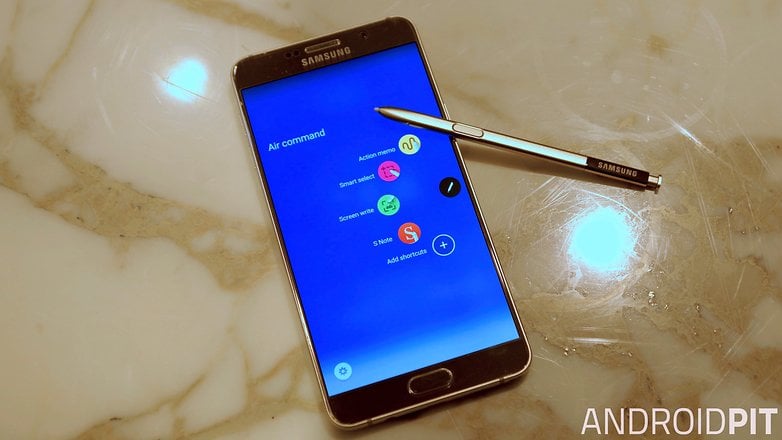 Galaxy Note 5 vs Huawei Mate 8: Extras
The Note 5 has the obvious benefit of the S Pen stylus and Air Command center for note-taking, screen-clipping and more. Note fans cannot live without these features, but for the average punter they may not be as essential as, say, a microSD card slot, which, the Note 5 does without.
The Mate 8 does come with a microSD card slot (via one of its two SIM trays) but it won't have a Force Touch variant (at least not yet). Both devices have a fingerprint scanner, the Mate 8 using the same scanner we know and love from the Mate S, which we also prefer over the Note 5 scanner, partially for its speed and accuracy but also because it can be used to navigate the interface.
The Mate 8 has two versions with 4 GB of RAM (with 64 GB and 128 GB of internal storage), while the base model has 3 GB of RAM and 32 GB storage. The Note 5 packs 4 GB of RAM into both its 32 GB and 64 GB versions, but there is no 128 GB option.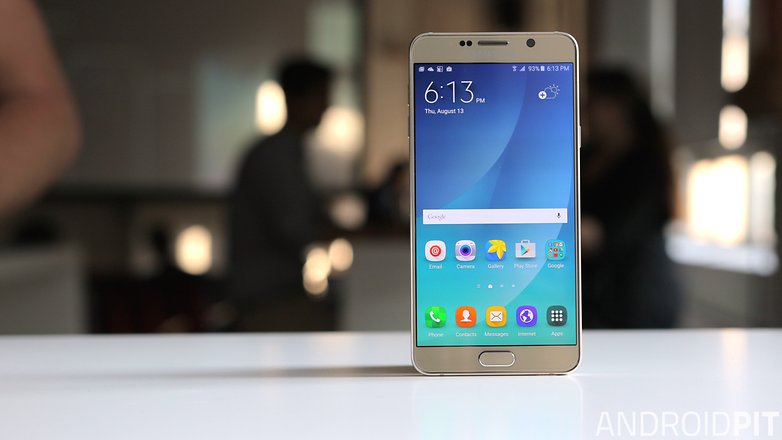 Conclusion
There isn't one. Yet. But Huawei is clearly bringing its A-game with the Mate 8 and that is something to pay attention to. The Note 5 may not be a huge improvement on the Note 4, but that device was so good that even a small improvement is still very impressive. The sad part of this story is that you may not even have a choice because, depending on where you live, you might not have the opportunity to buy either of these phones.
We're huge fans of the Note 5 and the Note series in general. We're liking the new TouchWiz more than ever but are still hurting over the lack of a microSD card. We're not big fans of EMUI generally, but we like the Mate 8's additional storage and microSD options.
Both cameras will be great. The Mate 8 battery will likely be better. We can only judge the screens once we've seen them in the flesh and we'll have to wait for the performance tests. But we're more excited to find out which of these phones is really better than we have been for any other comparison for a while.
Which phone do you think will be better? Would you buy a Mate 8 if it comes to the US? Share your thoughts in the comments.