Samsung Galaxy J7 (2016) price, release date, specs and rumors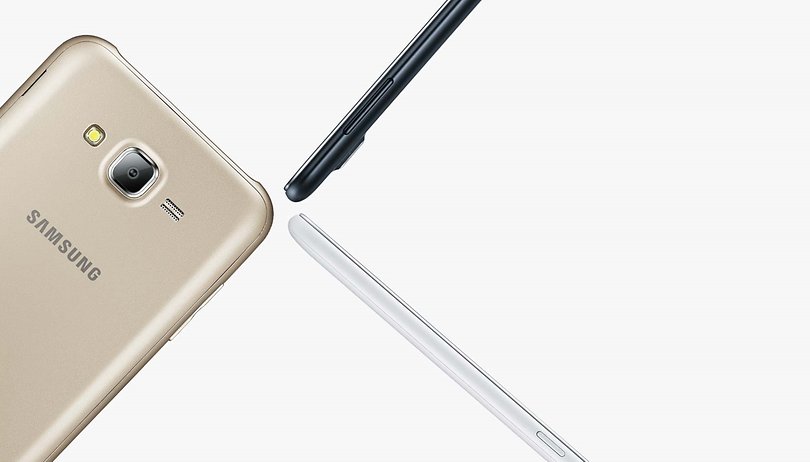 The world may not have been clamouring for a Galaxy J7 sequel, but it looks as though we're getting one anyway. The new mid-range device is set to arrive with Android Marshmallow, an upgraded processor and an HD screen. Here's everything we know so far about the Samsung Galaxy J7 (2016) price, release date, specs and rumors. NEXTPITTV
Samsung Galaxy J7 (2016): Release date and price
The Galaxy J7 (2016) price and release date are yet to be announced, but its predecessor hit stores at the beginning of summer 2015. Considering how products cycles are getting shorter, it's likely we'll see the J7 (2016) before summer. We'd expect the price to be around US$250 to US$350.
Samsung Galaxy J7 (2016): Specifications
According to SamMobile, the Galaxy J7 (2016) will house an Exynos 7870 octa-core processor (developed by Samsung for midrange devices) clocked at 1.7 GHz, supported by 2 GB of RAM. These numbers were gleaned from a Geekbench test, a screenshot from which can be seen below.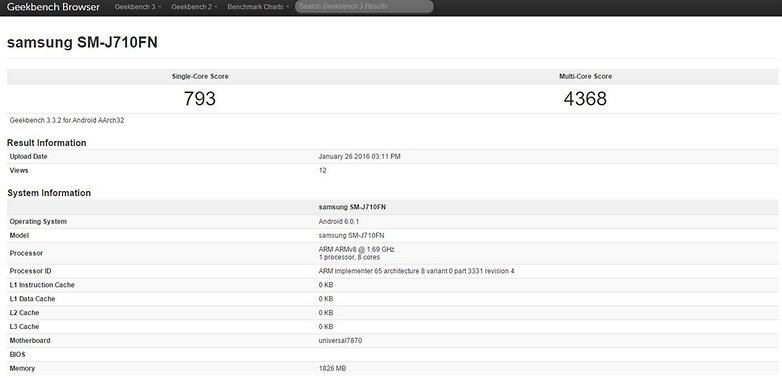 GFXBench leaked further details on the Samsung Galaxy J7 (2016) specs, but it seems that most aspects of the phone will be the same as on the original J7.
The screen is said to remain at 5.5-inches with HD (1,280 x 720 pixels) resolution, while the rear camera sensor would come in at 13 MP and the front-facing one, 5 MP. There is a rumor, however, that a Snapdragon version of the device is in the works, with 3 GB of RAM and a 1,080p resolution display.
In addition, recent speculation suggests the battery capacity could be in the region of 4,300 mAh, though this is an outrageous prospect and almost certainly inaccurate. Suffice to say if Samsung did achieve this, we'd certainly take notice.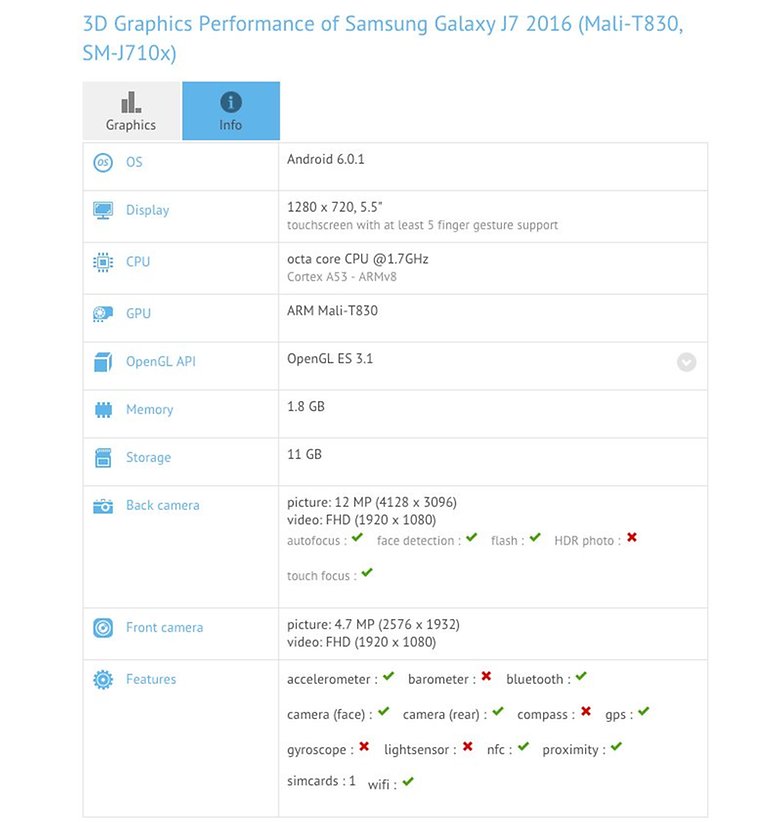 Are you interested in the Samsung Galaxy J7? Share your thoughts in the comments.