Samsung Galaxy J3 (2017) review: Worthy of more attention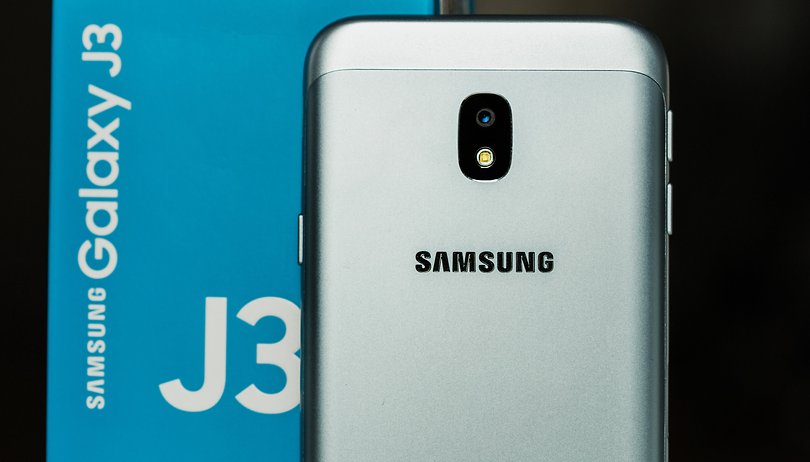 The Samsung Galaxy J3 is one of the most popular smartphones in the Samsung range, not least because of its affordable price. The 2017 edition was therefore eagerly awaited by many users, as the South Korean manufacturer has decided to strengthen its technical data sheet a little more than usual. So what is the Galaxy J3 (2017) worth? We find out in our full review. NEXTPITTV
Good
Affordable price

MicroSD and Dual SIM

Long battery life
Bad
No fingerprint reader

Middle-of-the-road performance

Photo quality
Samsung Galaxy J3 (2017) release date and price
The Galaxy J3 (2017) was made official last June by Samsung and you can easily find it for around $150. This is the dual-SIM version with 2 GB of RAM and 16 GB of internal storage (expandable by microSD card up to 256 GB). Three colours are available: black, light blue and gold. Finally, you should know that the phone is of course compatible with 4G.
Samsung Galaxy J3 (2017) design and build quality
At this price range, we don't expect a particularly bold or stunning design. This Galaxy J3 (2017) is no exception to this rule. While far from original, the Galaxy J3 (2017) is a classic, ergonomically pleasing smartphone design. This is due on the one hand to the compact size of the camera and on the other hand to the rounded corners, which make it easy to handle.
Personally, I used it mainly with one hand and I never had any trouble using all the buttons with my index finger or thumb. The volume buttons are well-located on the left edge, as is the standby button on the right side.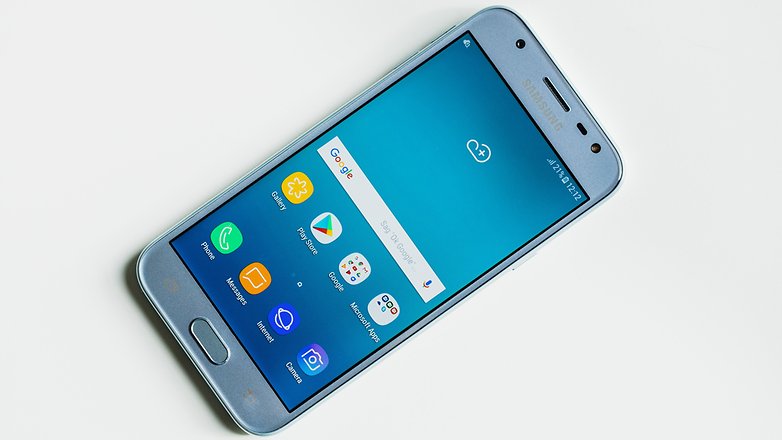 Compared to last year, the dimensions were slightly increased from 142.3 x 71 x 7.9 mm to 143.2 x 70.3 x 8.2 mm. The phone also puts on a bit of weight, coming in at 142 grams on the scale (compared to 138 grams for the J3 (2016)).
Unlike the Galaxy J5 (2017) or Galaxy J7 (2017), the smartphone is not entirely made of metal. Only the central rear part is made of this metal and the chassis is made of plastic. The top and bottom edges at the rear are also plastic with separation lines for the antennas that form an attractive circuit on the hull.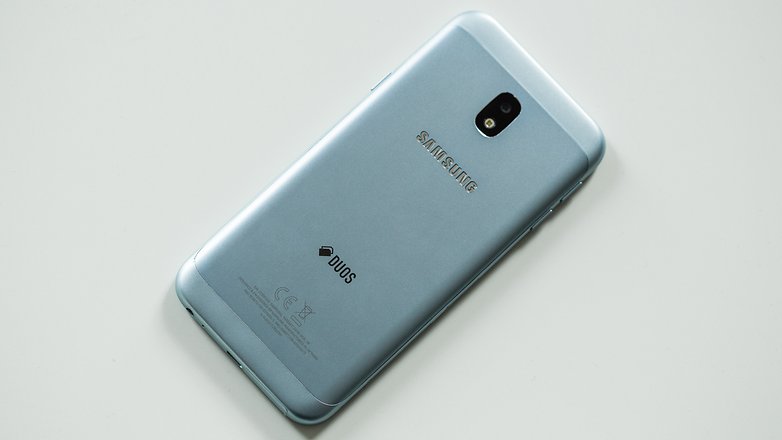 As for the rest, it's classic Samsung J style: a central button at the bottom of the front panel, which unfortunately doesn't act as a fingerprint reader. Some competitors such as Honor or Alcatel, however, offer this functionality in smartphones sold at the same prices.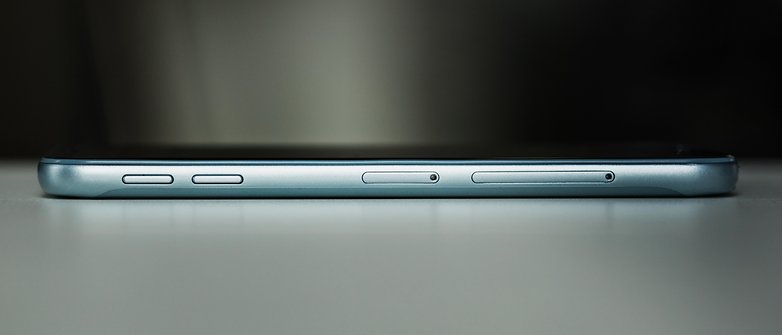 Samsung Galaxy J3 (2017) display
The Samsung Galaxy J3 (2017) features a 5-inch (279 dpi) high definition (720p) display. Samsung didn't do anything crazy, no surprises there. They could have opted for Full-HD, but that would probably have done more harm than good to the smartphone.
However, unlike last year's model or its big brothers in the J range, it is not an AMOLED screen but a PLS TFT LCD screen (a cousin of the IPS). This results in a loss of contrast and brightness. Colors are also worse than last year's model. Overall, it is a little disappointing to see the 2017 version of the J3 regress in some ways.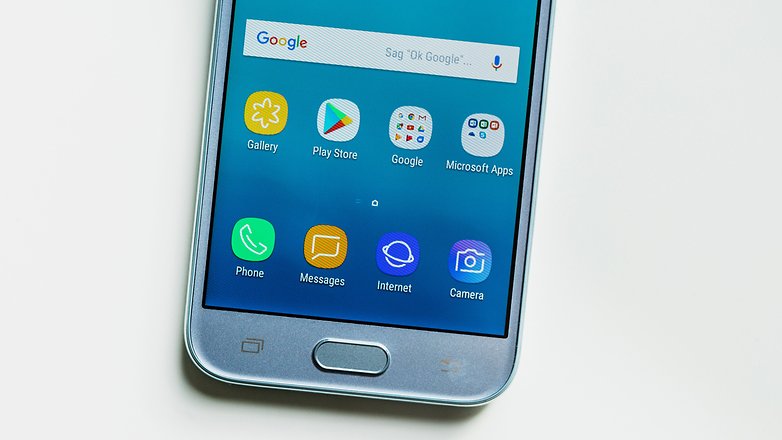 Thankfully, the touch screen works without any problems and the rendering remains clear and precise. Whether in full sunlight or in the shade, the Galaxy J3 (2017) has also responded perfectly to changes in the weather while remaining legible.
Samsung Galaxy J3 (2017) software
Android 8.0 Oreo has been official for months, but the new J3 still comes with Nougat. But it's a good bet that the smartphone will receive the update next year, if we consider that the J3 (2016), released with Marshmallow, got Nougat.
Pending an update, the Galaxy J3 (2017) ships with Android 7.0 Nougat, Samsung Experience (the new name for TouchWiz) version 8.1, and the August security patch.
Samsung users won't find any surprises when it comes to the interface. Either you like it or not. This includes Samsung's blue interface and all its preinstalled Samsung apps for music, videos, news, Microsoft apps, social networks (such as Facebook) and Google apps. Bad point, most pre-installed applications can only be disabled.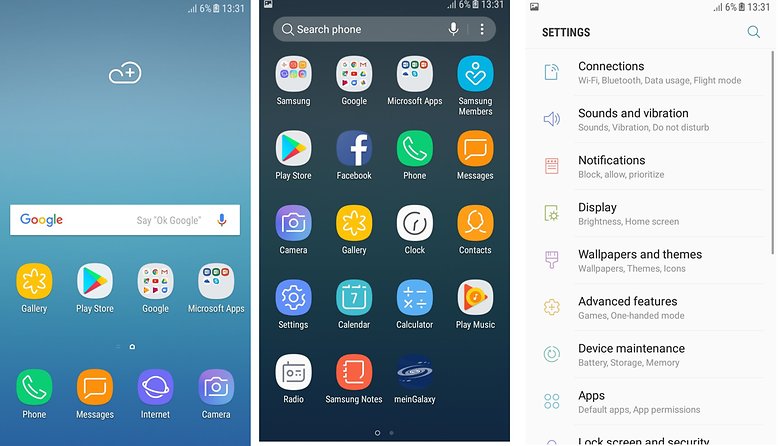 With 16 GB of internal memory (10 GB free for user storage), we strongly recommend to invest in a microSD card to avoid suffering any annoying slowdowns. When the memory is not full, the interface is more fluid, applications open (relatively) quickly. I did not notice any particular bugs during my test. Of course, if you are putting the Galaxy J3 (2017) through seriously intense use, or doing a lot of multi-tasking, you'll likely encounter some delays. Considering the price, this is only to be expected.
Last but not least, this phone is also equipped with the Game Launcher, just like the Samsung's A, S and Note Series devices.
Samsung Galaxy J3 (2017) performance
In the bowels of the Galaxy J3 (2017), one finds a fairly modest in-house processor, the Exynos 7570. This is a 1.4 GHz quad-core processor with 2GB of RAM. On the storage side, it's the bare minimum with 16 GB of internal storage, fortunately expandable by microSD card up to 256 GB. In most cases, the J3 (2017) is fast enough to ensure a smooth daily routine even if it doesn't wow.
On the graphics side, we find the fairly old Mali-T720 graphics chip. So forget about games that are too energy-intensive, otherwise you will experience rather unpleasant slowdowns and janky frames. Asphalt 8, for example, is quite disappointing on this type of device. Hardcore gamers should look elsewhere.
You can get a more theoretical idea by observing the result on the benchmarks below. As you can see, the Galaxy J3 (2017) does not particularly shine compared to the competition.
Le Galaxy J3 (2017) benchmarks
| | | | | | | | | |
| --- | --- | --- | --- | --- | --- | --- | --- | --- |
| | 3D Mark Sling Shot ES 3.1 | 3D Mark Sling Shot ES 3.0 | 3D Mark Ice Storm Unlimited ES 2.0 | Geekbench CPU - Single-Core | Geekbench CPU - Multi-Core | PC Mark Work Performance | PC Mark Storage | Google Octane 2.0 |
| Galaxy J3 (2017) | 78 | 114 | 4360 | 626 | 1858 | 3445 | 3738 | 2908 |
| Moto G5 | 298 | 570 | 9458 | 617 | 2507 | 3597 | 3968 | 3286 |
When it comes to SAR, the Galaxy J3 (2017) is reasonable with 0.658 W/kg at the head and 1.32 W/kg at the body.
Samsung Galaxy J3 (2017) audio
Don't expect miracles here. The Galaxy J3 (2017) just about does the job, but that's it. It has a single loudspeaker that manages fairly well. Its positioning on the right side of the device is nevertheless awkward because it is not very ergonomic, especially if you are playing a game or watching a video in landscape mode. Fortunately, for calls, it is more than enough.
The same is true for the audio output, which is within the average range. The headphones included in the box can be used but will not ensure the best possible audio quality.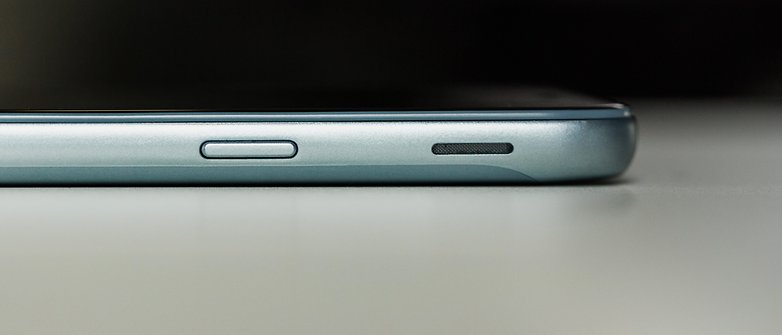 For calls, the voice is clear even in noisy environments. The sound on the receiving end is also adequate.
Samsung Galaxy J3 (2017) camera
Let's start with numbers. The Galaxy J3 (2017) features a 13 megapixel main sensor at the rear with f/1.9 aperture, autofocus and LED flash. At the front, it features a 5 megapixel sensor with f/2.2 aperture and LED flash. This is a fairly standard configuration for a device in this price category.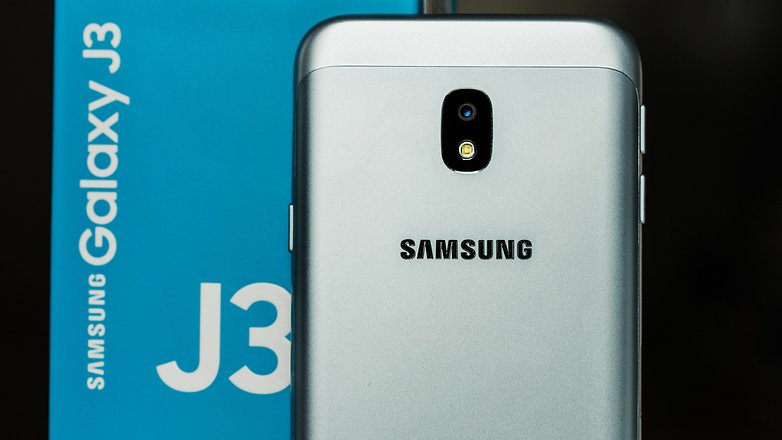 In practice, the J3 (2017) is quite average. It's not the worst in the price range, but it's not the best. If photoraphy is the main criterion for you, I wouldn't recommend this one. A Moto G4 Plus or a Huawei P8 Lite 2017 have the advantage in this regard.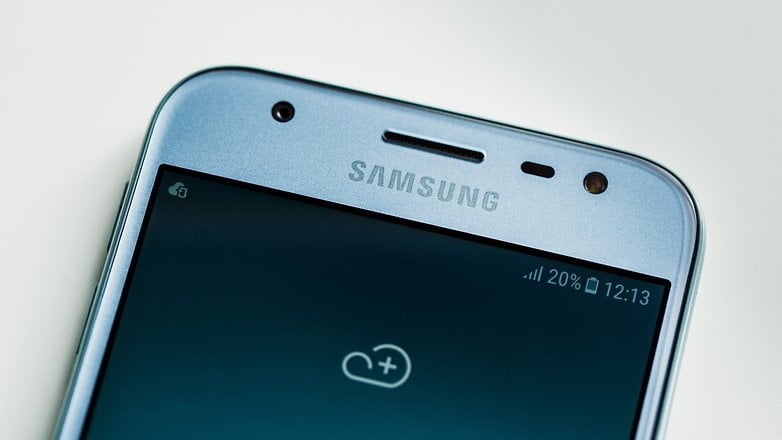 In terms of quality, when the light conditions are good, the camera on the Galaxy J3 (2017) is doing quite well. There is a lack of detail and the backgrounds are often quite bland. The development is also a bit slow but the reactivity is decent and it is possible to take a series of shots on the fly without any problems. In low light conditions, it is a little more problematic because the Galaxy J3 (2017) sensor is not able to capture enough light. As a result, there is a lot of noise on the shots and pictures are often blurred.
The front camera also gives fairly average results. The shots lack a little sharpness. Beware if you want to use the flash, as it tends to do more harm than good. Finally, on the video side, it is possible to film in Full-HD. The result is good and I find the quality of the videos better than the photos.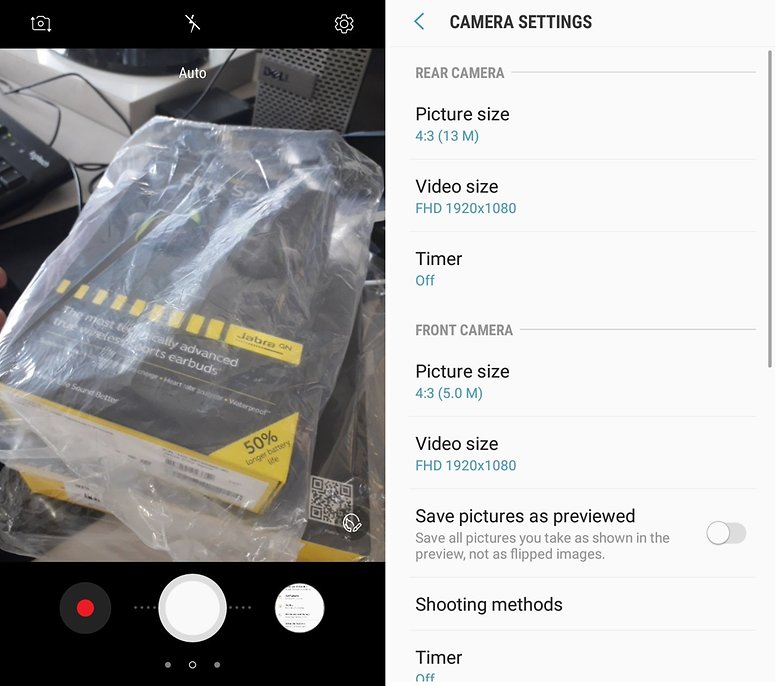 Overall, the J3 (2017) is a bit disappointing, camera-wise. But in my tests, it did do better than the 2016 version.
You can get an idea for yourself by looking at our pictures below:
Samsung Galaxy J3 (2017) battery
Battery life is clearly one of the most significant aspects of this Galaxy J3 (2017), if not the best. Under the hood, the J3 (2017) has an integrated 2400 mAh battery pack that is sufficient to power the 5-inch HD screen. On the PC Mark Battery test, the Galaxy J3 (2017) lasted 12 hours and 33 minutes.
It's a little worse than last year, but the smartphone is able to provide a day of intensive use without charging. If you are not too greedy, it will even be possible to stretch it a little longer and spend two days without reaching for the recharge box. In the settings, you can activate two energy-saving modes to improve your battery life.
Unsurprisingly, the J3 (2017) does not offer a fast charging system or even a Type-C USB port. The J3 (2017) will justly be criticized for not being able to replace the battery, which was a great advantage of its predecessor.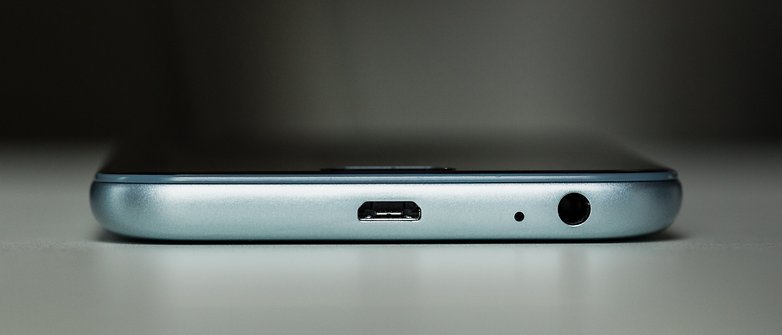 Samsung Galaxy J3 (2017) technical specifications
| | |
| --- | --- |
| Dimensions: | 143.2 x 70.3 x 8.2 mm |
| Weight: | 142 g |
| Battery size: | 2400 mAh |
| Screen size: | 5 in |
| Display technology: | LCD |
| Screen: | 1280 x 720 pixels (294 ppi) |
| Front camera: | 5 megapixels |
| Rear camera: | 13 megapixels |
| Flashlight: | LED |
| Android version: | 7.0 - Nougat |
| User interface: | TouchWiz |
| RAM: | 2 GB |
| Internal storage: | 16 GB |
| Removable storage: | microSD |
| Chipset: | Samsung Exynos 7570 |
| Number of cores: | 4 |
| Max. clock speed: | 1.4 GHz |
| Connectivity: | HSPA, LTE, NFC, Dual-SIM , Bluetooth 4.2 |
Final verdict
The Samsung Galaxy J3 (2017) is a good Android smartphone that will suit users looking for a versatile, reliable and affordable smartphone. Although it does not really stand out in any particular field except for battery life, the J3 (2017) does the job it's made for. Its classic design, the reputation of its manufacturer and the fluidity of its interface explain the reasons for the commercial success of this smartphone. We would simply have hoped for some more improvements over last year's model and some innovations, such as a fingerprint reader.
Its classic design, the reputation of its manufacturer and the fluidity of its interface explain the reasons for the success of this smartphone.
Anyway, if you're looking for a cheap smartphone, this Galaxy J3 (2017) may be right for you. Just know that the alternatives are now numerous in this price range (Moto G4, Honor 6X, Wiko View...) and sometimes offer more than the J3 (2017), despite the Samsung brand name.