Poll results: nearly a quarter of you are missing out on Google Now's greatness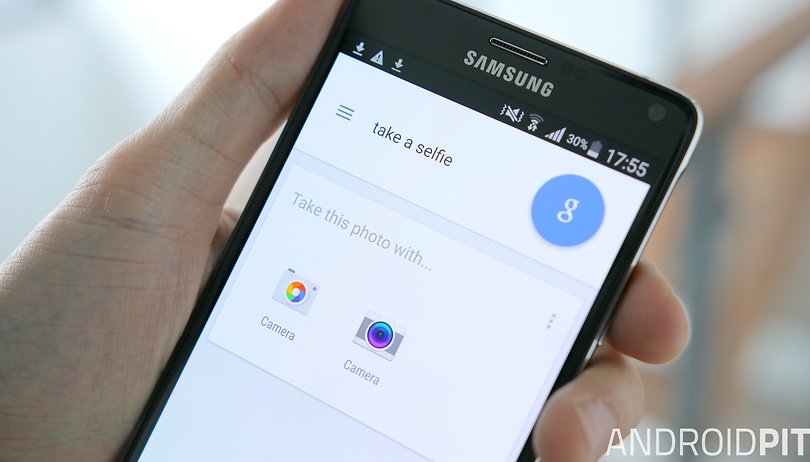 Last week we asked whether you use Google Now and you answered in your thousands. This poll garnered a lot of interest, and part of the reason appears to be that Google Now is a divisive topic. Nearly two-thirds of the votes were cast by either very frequent users or those who didn't use Google Now at all. You can take a look at the full results below.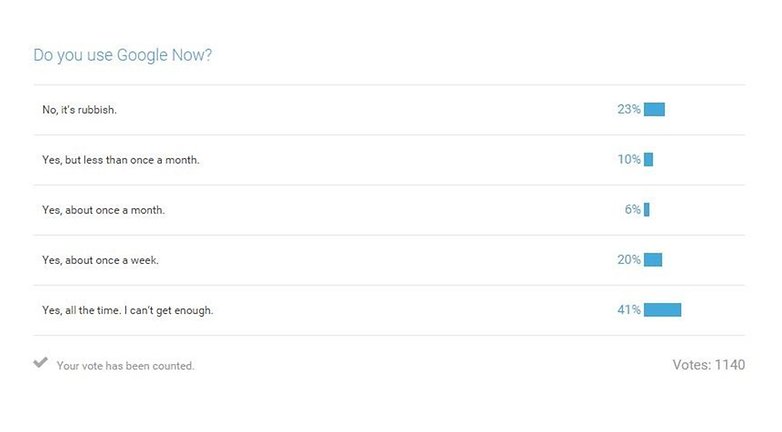 It's interesting that 23 percent of people don't use Google Now at all. The service has been a big focus for Google for a number of years, and Apple and Microsoft have put a lot of effort into their alternative services too. Yet, nearly a quarter of those polled have no interest in it.
However, more than 60 percent of people polled use it pretty regularly, and in excess of 40 percent seem to downright love it. This number will surely grow once Android 6.0 Marshmallow, with its even more impressive Google Now on Tap functions, becomes more widespread. But for now, we still think a lot of users are missing out on some delicious shortcuts.
Look out for our next poll at the weekend and let us know in the comments what you think about the results of this one.