Here's how to reset your flash counter to zero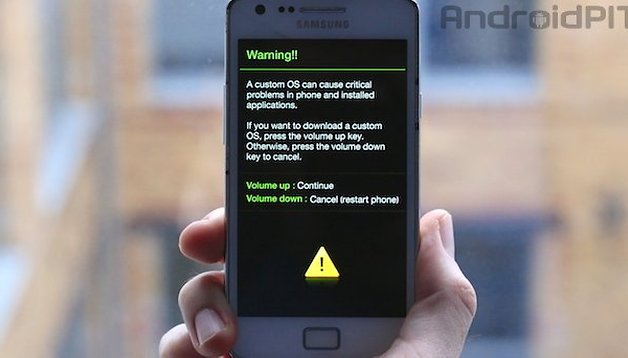 If you're constantly playing around with your device and installing custom ROMs, you might occasionally encounter a technical problem that requires a visit to a service center. However, when your flash counter reflects a number greater than zero, this may cause you problems with the repair warranty that came with your factory phone. By utilizing an app called Triangle Away (valid for many Samsung devices) you can solve this problem, even if you're up to your neck in custom ROMs. I'll explain how to use this application to reset your flash counter to zero.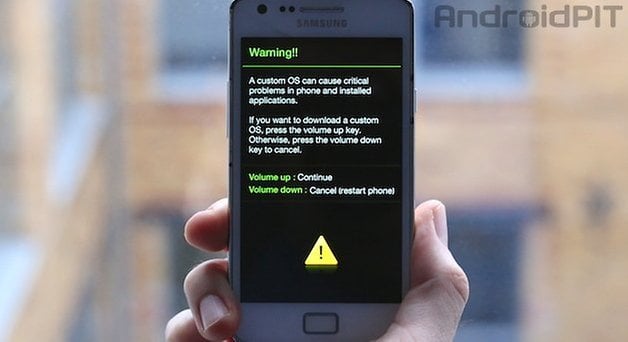 What is the flash counter?
By accessing the download mode on your device, you'll see that in the section called custom binary download there is a number. This is the famous flash counter that indicates the number of times you have installed an unofficial ROM on your device. Flashing official firmware does not affect this number. If this counter is not reset, you might experience problems with your guarantee when you take your device in for repair.
In any case, you also should keep in mind that rooting your phone does not have to mean losing your warranty. The truth is that if the seller can't demonstrate that the device has been rooted and that flashing a custom ROM or playing around with root access has been the cause of the defect, you will still have your warranty. In any case, resetting the flash counter to zero is a good way to remove all traces of the changes to which we subject our OS with our tinkering.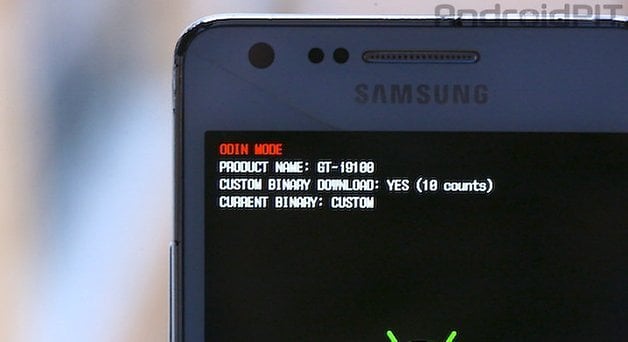 Triangle Away does not work with Android 4.3
First of all, I also want to warn all users whose devices come with Android 4.3 or who have already installed the official update, because this app will not work with devices running 4.3 Jelly Bean. The reason: the inclusion of Knox security software by Samsung.

What exactly is Knox? It is a security system that allows multiple user profiles on the same phone, allowing you to, for example, use the phone separately as a personal and professional device, this is what is called a Bring Your Own Device (BYOD) environment. However, at the same time Knox has a reader which recognizes changes to the system and does not allow you to secretly restore your device back to its initial state.

At the moment there is no tool to reset the flash counter to zero on Samsung devices running Android 4.3, so if you have one hand have been playing around with root access, you have already run the risk that the warranty no longer applies to your device. For now, all you can do is wait for hackers invent a way to circumvent Knox.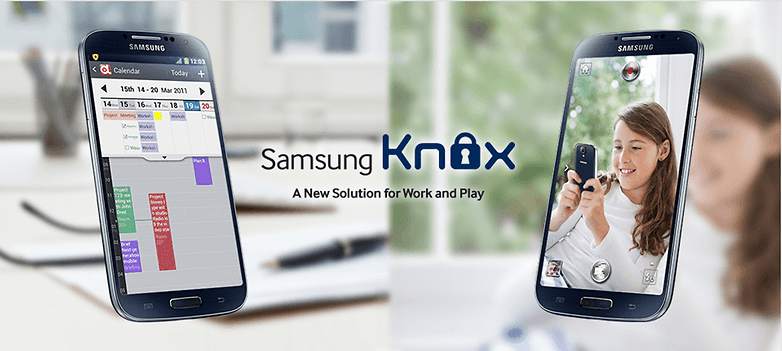 How to use Triangle Away
Chainfire's Triangle Away app can be downloaded both from the AndroidPIT App Center and from Google Play for a couple of bucks. If you really don't want to support the developer, you can also download the APK file directly from XDA Developers for free, but considering the solid the dev is doing you it would be nice to show your support. Always pay attention to the list of devices supported by the application both on the XDA page and in the information accompanying the app in the download pages.

Using Triangle Away on your device carries risks, as always. We will not be held responsible for any damage that may arise if you choose to follow these instructions. Also, carefully read the information provided alongside the app.

Once you install Triangle Away, you will get the ability to reset the flash counter, which will reset the device, leaving your flash counter at zero and eliminating the famous yellow triangle when flashing a modified kernel (hence the name Triangle Away).
How to install Triangle Away
Download the APK and open the Triangle Away app.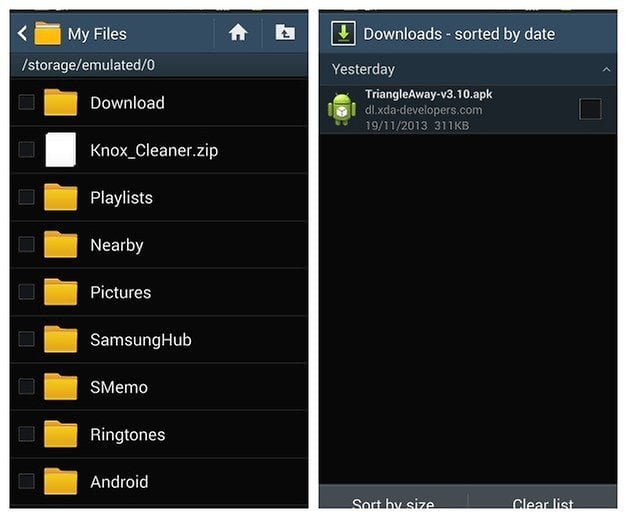 When you open the application it will ask you to give it root permission. Accept by pressing "Grant".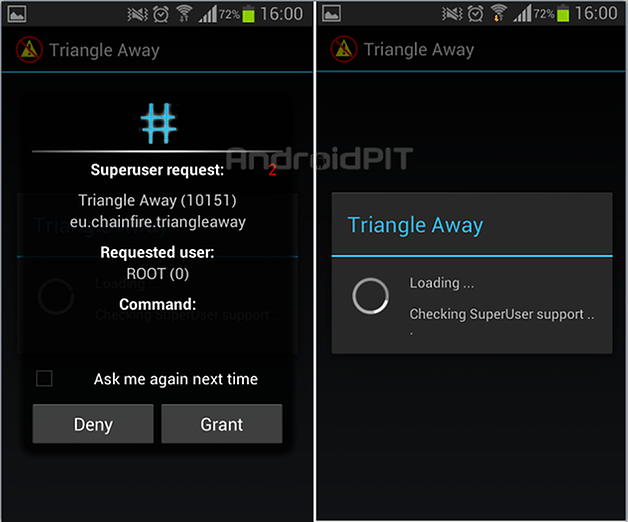 If Triangle Away asks you to download some additional files, accept the download.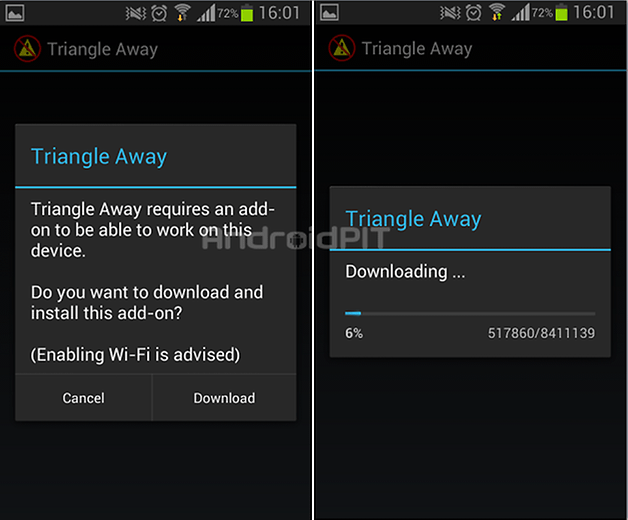 Confirm that the phone version displayed is the same version you have. This step is very important because if the version are different you may brick your phone.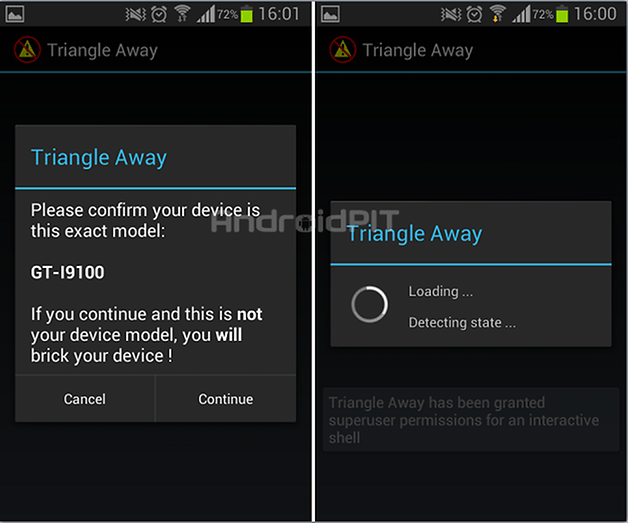 When you finish installing the files, you will be presented with the menu below. Select the option Reset Flash Counter. A warning sign appears, then click on "Continue".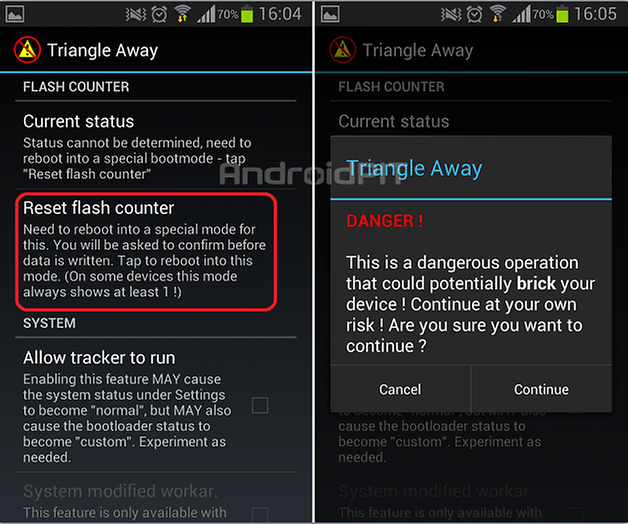 The phone will reboot and you will see the following screen: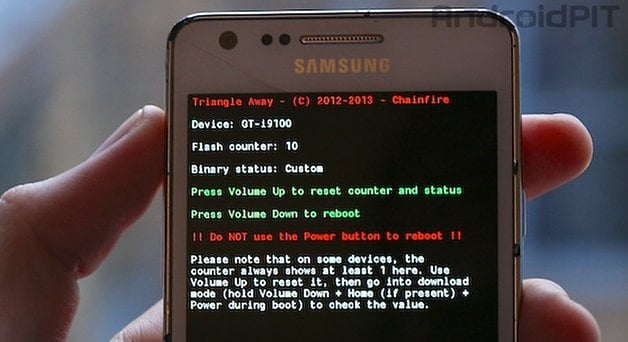 To reset the flash counter, press the Volume Up key (if you want to restart without making the reset, press the Volume Down key instead). Just make sure you don't use the Power button to make your selection. After this, the following window will appear indicating that the operation has been successfully completed: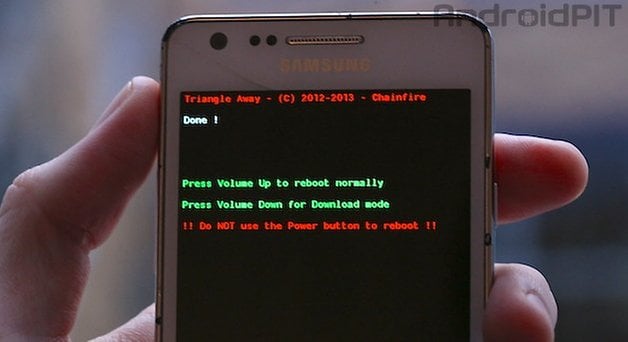 This screen offers two options: press Volume Up to reboot the terminal in normal mode or Volume Down to reboot into Download Mode. I chose the second option to verify that the flash counter had indeed reset to zero, but I get stuck in a loop that didn't end up showing anything. So I would recommend you reboot in normal mode and then start your device again in Download Mode manually (Volume Down + Home key + Power button). When restarted in this way, the yellow triangle should have disappeared and the flash counter will display 0. As you can see in the following image, the custom binary download entry on my device (that previously indicated 10) now indicates NO. This is what you want Samsung to see.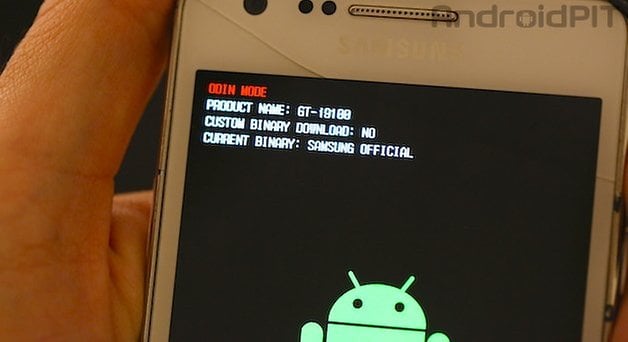 Important warning: as mentioned above, in the XDA Developers page as well as the download pages for Triangle Away, you can find a list of devices supported by the application. If your device is not in the list do not try to use the app for obvious reasons. Two words: brick.
Have you used Triangle Away to cover your modding tracks? If you have had any problems in the process, or have any questions, share them with us in the comments.