Realme 7 Pro review: a smartphone built for Gen Z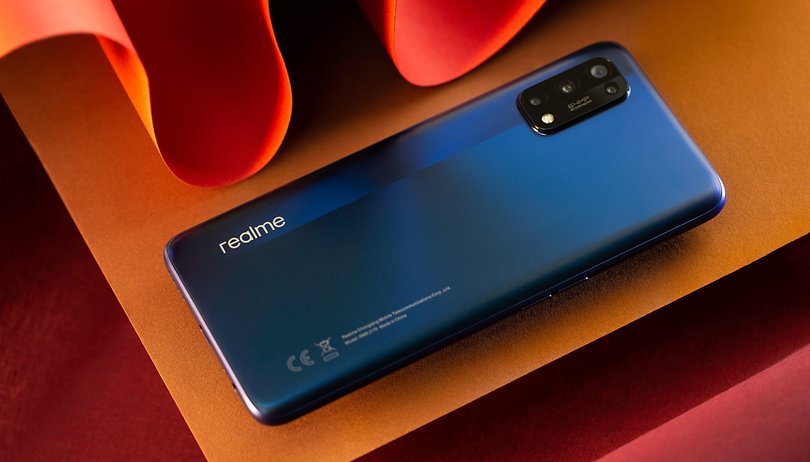 Having previously launched in India, the Reamle 7 series is coming to Europe. The new 7 and 7 Pro are true to the brand's vision and offer solid specs and affordable prices. I've been using the new Realme 7 Pro to see what it's all about. Is it a worthy upgrade of the Realme 6 Pro? And can it take on the other sub-€350 phones in Europe?
Good
Slimmer design

Solid performance

Superfast charging

3.5mm headphone jack
Bad
No 90Hz display this time

Big display bezels

Weak display brightness
Who is the Realme 7 Pro for?
Realme has not been shy stating its expansion aims. 'Dare to Expand' and 'Dare to Thrive' were the taglines the brand was throwing around at IFA 2020 in Berlin. The strategy is clear, launch a smartphone at every price point for every type of (typically young) consumer and crush the competition. The Realme 7 Pro, therefore, is for a generation of smartphone owners who value portrait photography and fast charging over multitasking and smooth displays.
At a price of £279 (8/128GB), the Realme 7 Pro is an affordable, stylish phone that can be recharged from zero to 100% in a little over half an hour. Add to that the visual customization available in the new Realme UI 2.0 based on Android 11 and you've got a product that might just capture a hip young audience.
The Realme 7 Pro is available in two color options Mirror Silver and Mirror Blue. It will go on sale from October 13th, with pre-orders from October 7th.
What I like about the Realme 7 Pro...
Solid performance
Realme has made a bit of a name for itself by offering higher-end chipsets in its phones than the price tag suggests. The sub-€600 X50 Pro 5G, for example, features the same Snapdragon 865 you get in a Samsung Galaxy S20 in the USA and don't get in Europe.
The Realme 7 Pro features an octa-core Snapdragon 720G processor. That's more or less the same processor you get in a Google Pixel 4a (730G). I'd been using the Pixel 4a as my daily driver for about seven weeks before testing the Reamle 7 Pro and really didn't notice any drop-off in performance across my daily activities. Sure, the Android 11 goodness and Pixel-exclusive features are missing, but if you can live with a Pixel 4a in terms of raw power, you can certainly live with a Realme 7 Pro.
This processor is made using an 8nm process. It is also equipped with Kryo 465 CPU with two high-performance Cortex-A76 cores at up to 2.3GHz and six high-efficiency Cortex-A55 cores at up to 1.8GHz, along with a new Adreno 618 GPU, which is the same as the Snapdragon 730G. Compared to the last generation, the Snapdragon 720G has a 10% improvement in CPU performance and a 75% improvement in GPU performance.
Realme 7 Pro benchmark comparison:
| | Realme 7 Pro (720G) | Google Pixel 4a (730G) | OnePlus Nord (765G) |
| --- | --- | --- | --- |
| 3D Mark Sling Shot Extreme ES 3.1 | 2523 | 2467 | 3219 |
| 3D Mark Sling Shot Vulkan | 2368 | 2267 | 3002 |
| 3D Mark Sling Shot ES 3.0 | 3551 | 3542 | 4425 |
| Geekbench 5 (Simple / Multi) | 575 / 1784 | 548 / 1618 | 605 / 1936 |
| PassMark Memory | 20637 | 19385 | 21799 |
| PassMark Disk | 42774 | 47659 | 64489 |
Fast charging
The 65W SuperDart Charge is ideal for younger users who are always looking for that little extra bit of juice. You can charge the Realme 7 Pro from zero to 100 in 34 minutes. In only three mins, the Realme 7 Pro can be charged to 13% - which Realme tells me is enough for three rounds of PUBG, two hours of Instagram scrolling, or 150 minutes of YouTube watching. Apparently, you can get four days of standby time from the Realme 7 Pro, but you'd have to barely touch the phone at all to hit those kinds of numbers. I started testing this, and after two days the battery was still on more than 50% charge, but I needed to use the phone again and I'm happy to take Realme's word on it. Whether or not you get a full day of battery life out of a smartphone like this (you do) is kind of irrelevant when you've got 65W fast charging. Bung it on charge for five or 10 minutes if you get low and you are golden.
That Realme bulk is reducing
If you've ever held a Realme smartphone in your hands before you'll know what I'm getting at here. The brand has been delivering solid specs at affordable prices, but the actual housing of the phones has remained virtually unchanged for a while. With the Realme 7 Pro, I felt for the first time that the bulk was disappearing. Compared to the X50 Pro 5G, for example, the 7 Pro is noticeably slimmer and more comfortable in the hand. We're still not quite at the comfort of something like a OnePlus 8 or LG Velvet yet, but this is a step in the right direction for Realme.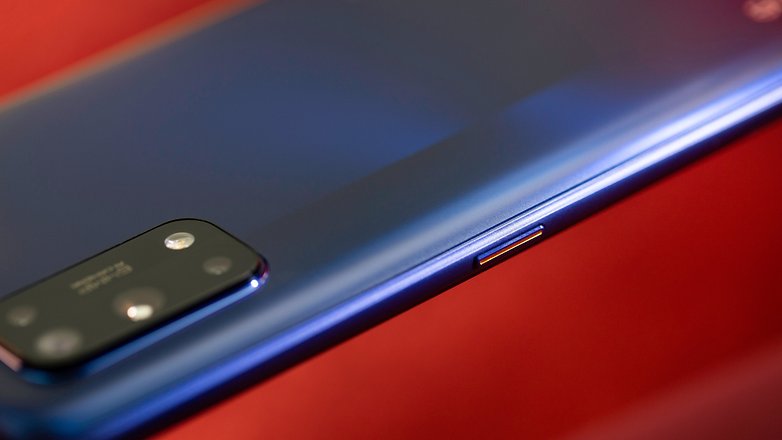 The 3.5mm headphone jack lives on
Call me old-fashioned, but I have a soft spot for phones with a 3.5mm headphone jack. True wireless headphones are great but you still can't beat the sound of a wired pair of cans if you are on the audio-junkie side of the spectrum. It's not a huge deal to have a headphone jack on a phone that costs less than €400, but its still a selling point for those who have a favorite pair of wired headphones that you are not ready to live without.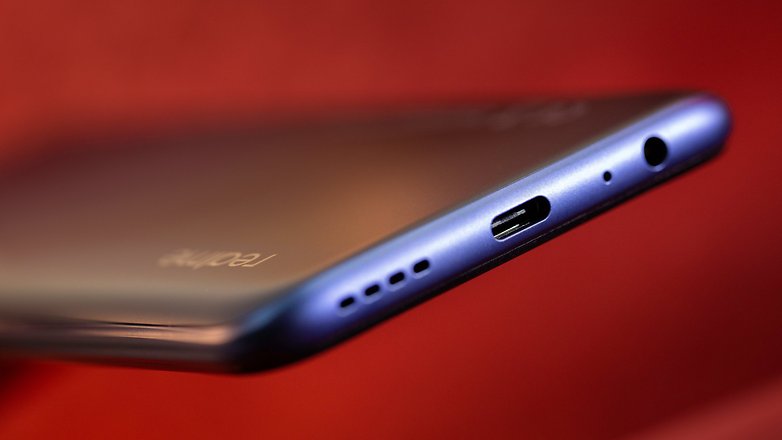 What I don't like about the Realme 7 Pro...
Where's the 90Hz display?
The story of the display on the Realme 7 Pro is one of give and take. Whilst the technology has been upgraded from the Realme 6 Pro, itself only released earlier this year, one popular feature has been dropped. The price you pay for the upgrade from an IPS LCD screen to a Super AMOLED, it seems, it the loss of a 90Hz refresh rate.
The Realme 7 Pro contains a 6.4-inch Super AMOLED Full Screen with a 180Hz sampling rate. Compared to an LCD display, OLED display performs better in image quality and power efficiency, and it's compatible with an in-display fingerprint sensor. But the lack of a 90Hz refresh rate is still a bit of a blow to those who love smooth scrolling. The decision has been made perhaps to improve battery life or to bring the sales price down, but it still feels like a downgrade from the Realme 6 Pro in my opinion.
The Realme 7 Pro display comes with 20:9 ratio, 2400x1080P FHD+ resolution, 82.7% screen-to-body ratio, 600nits peak brightness, 98% NTSC color gamut. It's bright and sharp, but left me asking would it really have been so painful to add a 90Hz refresh rate? The similarly priced Realme X50, for example, features a 120Hz Ultra Smooth Display.
The 2X optical telephoto zoom camera from the Realme 6 Pro has also been dropped for the 7 Pro, with a 2-megapixel depth sensor taking its place. This is a trade-off I can live with, especially when you consider the audience Realme is going for. Bokeh selfies and portrait shots are more desirable than sketchy zoom for the youth of today.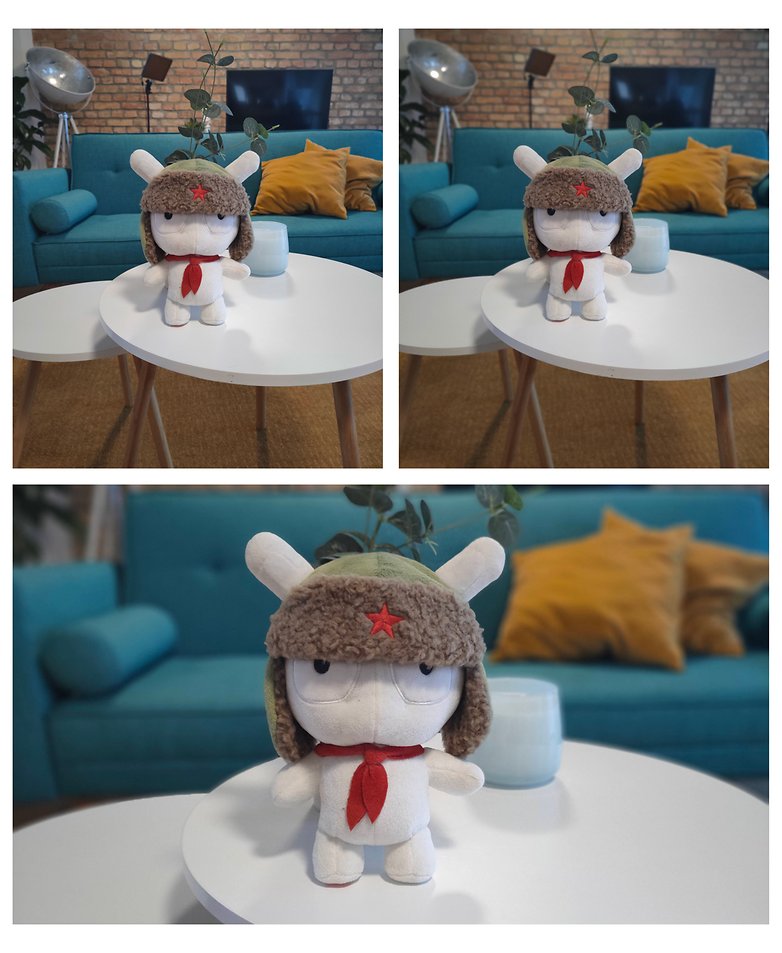 Bezels are still big at Realme
The second display compromise you make when you buy a Realme phone in 2020 is bigger bezels than the competition. Whilst you'd be greedy to expect the screen-to-body ratios in the 90-percent range we see on flagship products these days, the Realme 7 Pro feels a touch outdated with its rather large bezels around the display.
Sure we're not talking about huge top and bottom bezels like we used to see on Google Pixel phones or the new iPhone SE 2020, but you can always tell a Realme phone from the front due to this rounded, dark edges. It's a feature of all of the brand's phones and not necessarily a dig at the 7 Pro in particular, but given the body has gotten slimmer and is moving in the right direction, I'd have like to have seen the display bezels put on a similar diet. Overall brightness could also be better, and I had some difficulty with viewability in direct sunlight.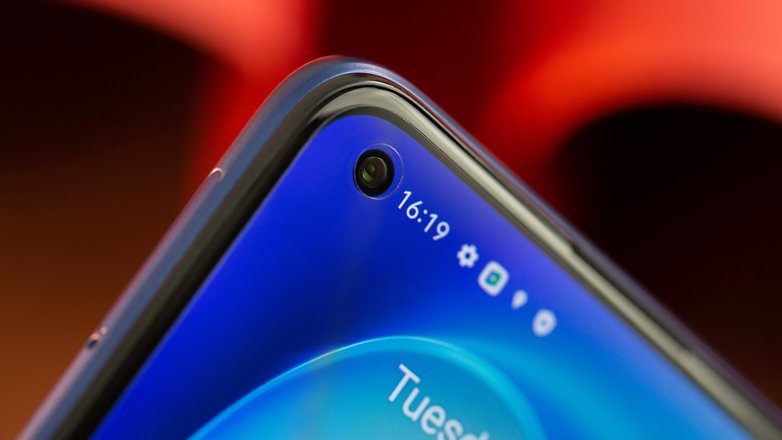 Realme 7 Pro technical specifications
Final verdict
The Realme 7 Pro is, in some ways, what we have come to expect from the fast-emerging brand. Realme has shown no qualms about stating its goals as it floods the European market with devices. The plan is clear, target young consumers and give them what they want at a price they can afford.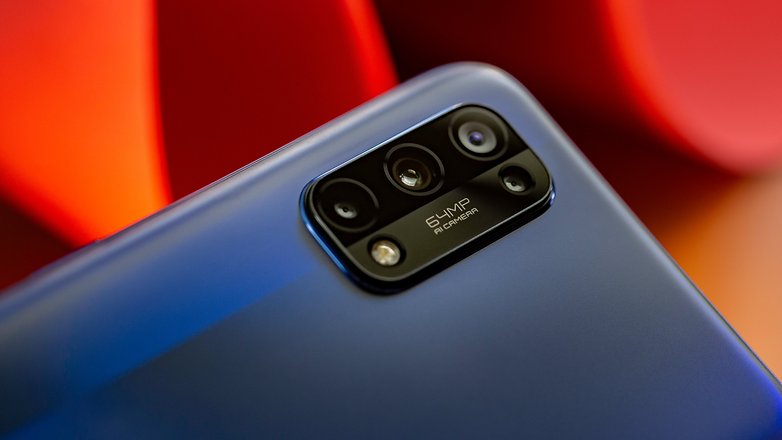 Whilst the Realme 7 Pro is in some ways and upgrade on the 6 Pro from earlier this year - a slimmer body, better portrait shots thanks to the new depth sensor, and the fastest charging on the market - there are areas where the new phone is actually a legitimate downgrade such as the loss of the 90Hz display and the telephoto camera.
What we are looking at here is a smartphone tailored to the demands of the target market. Realme has clearly made cuts in areas it thinks the kids will accept to give them features it thinks will please them more. It's a fascinating strategy that few manufacturers do to this extent, with the majority of the competition going for a one-size-fits-all approach and trying to capture every type of consumer with just one or two variants. I guess it's the benefit of Realme's 20+ phone launches in two years approach. If you really want a 90Hz or 120Hz display, there are several other Realme phones for the same money that offer you that.
Realme's product portfolio is becoming something of a pick and mix for young consumers and, for me at least, it's going to be captivating to see how this plays out for the brand in the long term.