Poll results: WhatsApp video calls are a big deal according to AndroidPIT readers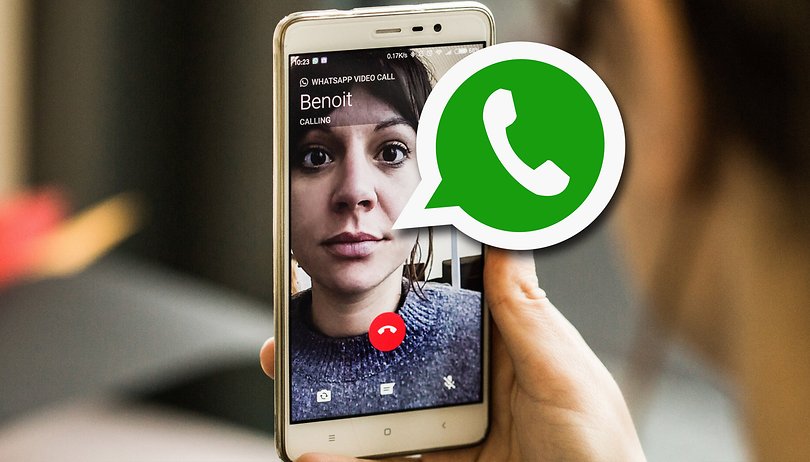 WhatsApp added a long-requested video calling feature to its messaging app for all users around the world last month, but with such a huge user base, what does that mean for rivals like Skype, Viber and Google Duo? We asked you what you thought of the new feature and the potential impact for rivals, and this is what you had to say.
For the first question about which app is your favorite for video calling, it seems WhatsApp has already picked up a lot of early fans here - grabbing 40 percent of the total vote for the question, followed by Skype with 31 percent and Google Duo in third spot with just 15 percent. Somewhat interestingly, Facebook's own Messenger app was only chosen by 10 percent of people.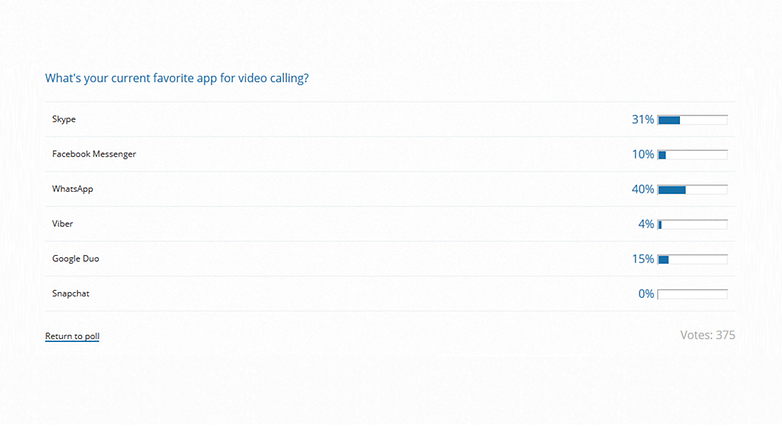 The second question focused on whether our readers even plan to test out the new video calling options on WhatsApp, and the overwhelming result was 'Yes, definitely, I'm doing it right now' with 60 percent of the votes. A further 17 percent said they'd be trying it out as long as they remember to. A further 12 percent said they might test it out but were essentially happy with their current video calling app.
A combined total of 10 percent of respondents said they either weren't that interested in WhatsApp or definitely weren't going to test it out.
And finally, the last question asked you, dear readers, whether you think the launch of WhatsApp could trouble other video chat providers. Again, it seems like an awful lot of you, 75 percent in this case, think this could have a big effect on rival services.
A further 17 percent thought it wouldn't make a lot of difference and 8 percent of people were frankly a bit perplexed at the question and wondered why we were asking them. Fair.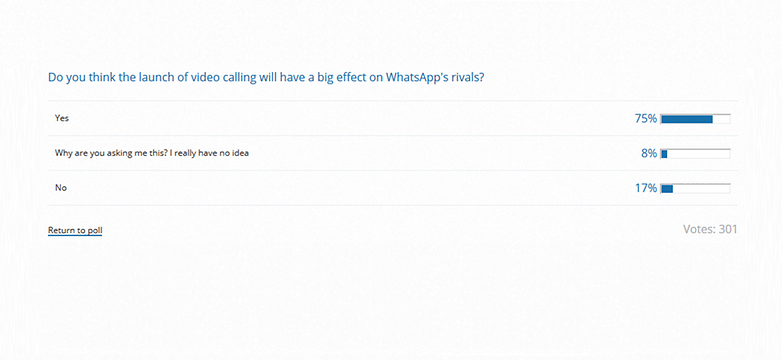 Do you disagree with the results? Do you think Viber and others have nothing to worry about? Let us know in the comments below!