Poll results: Google Duo may be more popular than you think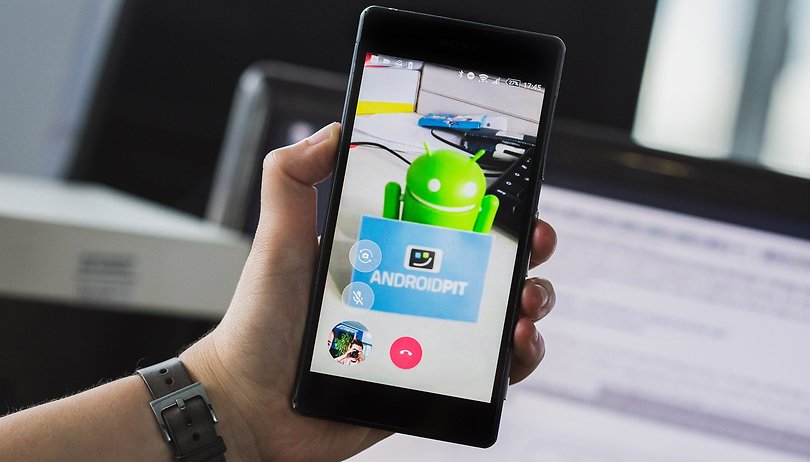 Google Duo is a video calling app, and it's been around for around a year now, competing against Skype and FaceTime. It has reached 100 million downloads, but is it actually being used? That's what we aimed to find out in our recent poll. Here are the results:
Google Duo has really been gaining popularity, but 100 million downloads in the Play Store doesn't necessarily mean 100 million active users. It's competing against giants like WhatsApp, FaceTime, Skype, Facebook Messenger and Google's own Hangouts. Can it get the edge over them with it's advantages, like the minimalist interface or the recent addition of audio calls and other features?
The poll results show that Google Duo really does have a strong following. People aren't just downloading it, they're using it as their primary way to make voice calls and video calls! In fact, 40 percent of the over 300 voters chose it as the app they use most for calling. WhatsApp came in second place with a quarter of the vote, which I expected to be higher since it's what I use most. 11 percent of respondents don't do video calls at all, which is the same number of people who still use Skype. Following apps those were Hangouts with 6 percent, 'Other' with 5 percent and FaceTime with 2 percent. In the 'Other' category, one voter commented that they prefer Wire because it doesn't require you to give your phone number and offers end-to-end encryption by default.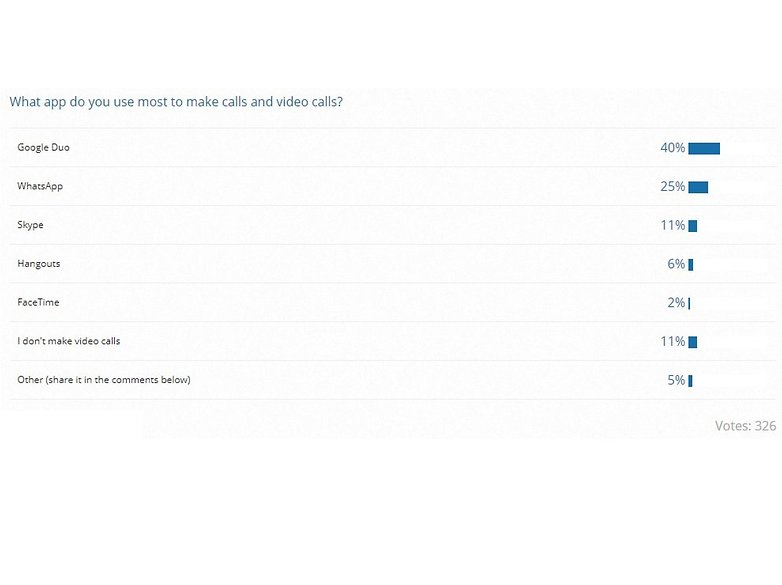 In the future, Duo will be even better. Android O will bring picture-in-picture features so you can multi-task while on a video call. And we can only hope Google will come to their senses and merge it with Allo. There's just no sense in having two separate apps.
How often do you use Duo? What features should Google add? Tell us in the comments! And if you haven't tried Duo yet, give it a shot!