Poll of the Week: What do you think of rebranded Android smartphones?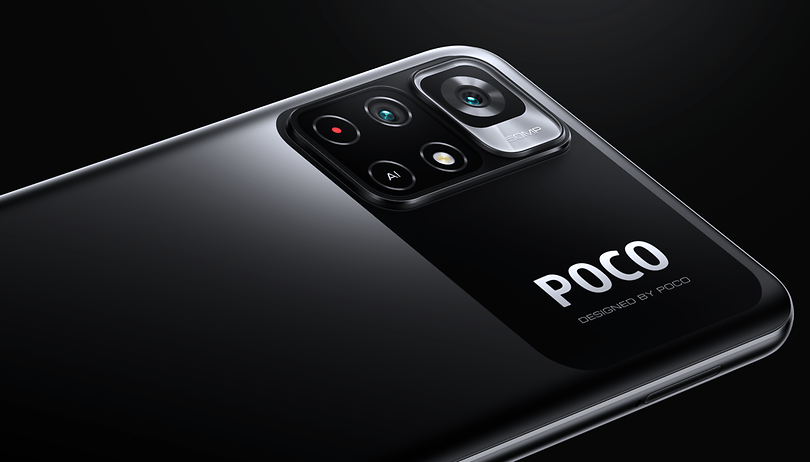 Last week, we asked your opinion on rebranded or rebadged smartphones. And unsurprisingly, you're not really fans of them, as the results of this week's poll illustrate.
Faced with a rebranded smartphone, the majority of you wouldn't buy it. On this point, readers of the four NextPit sites - .fr, .de, .com and .com.br - were in agreement, although the score was much closer in Germany where 41% of respondents said they would buy a rebranded model compared to 49% who would not.
It should also be noted that a significant number of respondents were indifferent to this issue, which shows the relativity of the rebadged smartphone "problem". In many cases, it's up to the consumer to sort it out in any case, as one Brazilian reader pointed out:
Many companies are more concerned about what launches to have in the market than about the quality itself, so it's up to the consumer to research the product they're going to buy. - Vinicius Guerra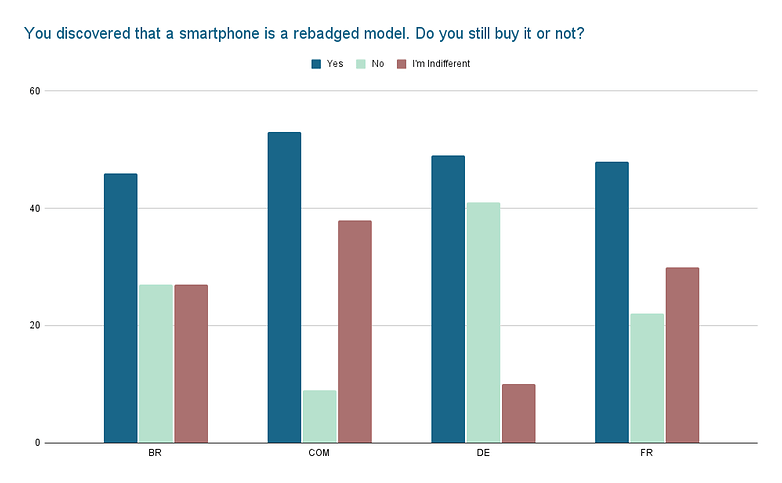 Especially since in France, a majority of readers agree that rebranding a smartphone can be beneficial for the consumer. A result that goes against the grain of other Brazilian, German and English-speaking readers.
As a French reader noted in the comments of the initial survey:
'This practice doesn't shock me at all, as long as the buyer has an easy way of knowing which other product the one they are aiming for matches. In the example of the Poco M4 Pro, this is a good thing, since it's already available, while the Redmi Note 11 it apparently copies won't be available until Q1 2021 in France. But I understand that some buyers who don't know their way around may get confused. Anyway, there are so many products on the market that without a minimal study, a buyer who doesn't know anything about it can't know what they are buying. - Jerome69Paris
Another reader, this time from our English site, made an interesting parallel with the car market:
As long as its really different, I'm ok with it. But it's never really different except tiny bits on the skin. Same with the car makers, but there the differences are increased bloat for the luxury line, usually 500 lbs of extra bloat in wiring, seats and dash doodads and tons on conspicuous consumption branding.
What I've liked: Developer editions, unlocked and rootable, debloated.- Storm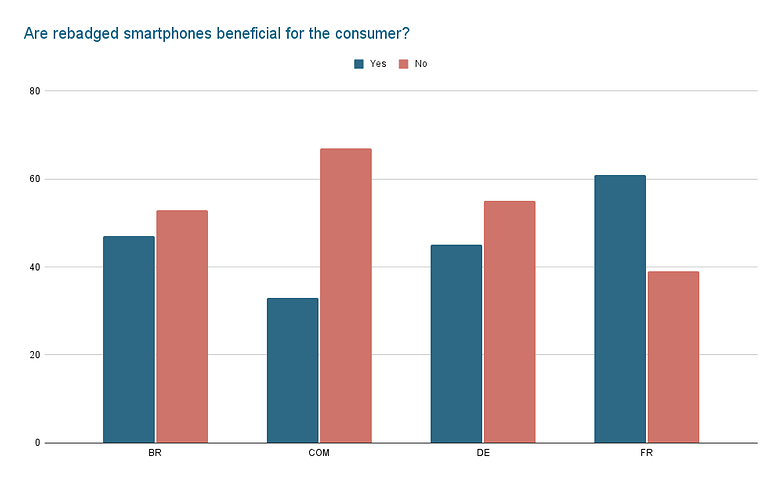 Finally, we asked you which brands abuse this practice the most in your eyes. You all overwhelmingly gave Xiaomi as the manufacturer that should calm down the most on rebranding.
Xiaomi has done it a lot. I know in some cases it's for a specific market like what's going on with some Redmi and Poco but I don't find it very interesting. If they didn't do it, it would be more interesting, I think. - Soterio Salles
Then the rest of the top 3 vary depending on the NextPit site and therefore on the region. In France and Germany, it's Poco and Oppo/OnePlus that are nipping at Xiaomi's heels on rebranding. In Brazil, Oppo/OnePlus, Motorola and Samsung are equal behind Xiaom while for our English-speaking readership (US and India), OnePlus/Oppo and Samsung are the worst performers after Xiaomi.
But even in Germany, where Xiaomi received the most votes, readers put the manufacturer's tendency to rebadge certain models into perspective. I've seen several comments that believe that who can do more can do less and that the practice of rebranding is not a good thing. But I've also read others who consider it a simple marketing strategy like any other to localize their catalog.
Regardless of the confusion it sometimes causes across the product line (see Xiaomi/Redmi/Poco), rebranding can at least bring benefits to the consumer in terms of price. I don't see exactly what should bother me about this.

We live in and with a globalized market. While Redmi sells like hotcakes in China, the same model can be offered here as a Poco at a lower price (compared to the local market, a Chinese Redmi is of course cheaper in its home country). Given that Xiaomi has turned the price screw with its latest high-end models under its own name and is in the same ballpark as Samsung and Apple with a Mi 11 Ultra, it can continue to serve the bread and butter market with its sub-brands. It's pure marketing, nothing more and nothing less. - Olaf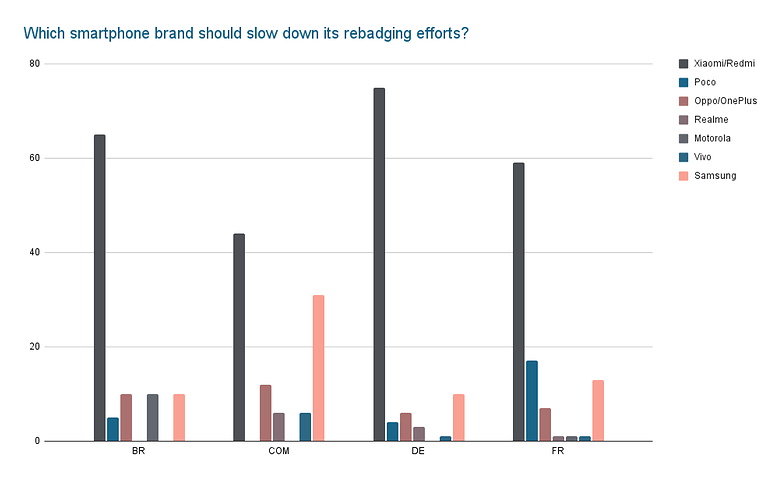 Thanks to all the participants who took this survey and detailed their opinions in the comments. Once again, it's always interesting for us to be surprised by the results and to compare your opinions with ours and thus get out of our bubble a bit. We'll see you on Friday for a new survey of the week!
---
Original text
What do you think about rebranding exercises? This practice will see a smartphone manufacturer 'recycle' one of its older models and launch it as a new device in the market, albeit under a different name. Is this a scam or a simple optimization of production lines? In this week's poll, let us know if the presence or very idea of rebadged smartphones bother you.
It's a phenomenon, or rather, it was a phenomenon back in 2016 and has since become a common practice that is almost completely ignored by the tech press or even come to be accepted by users. The issue of rebranded smartphones is not a new one. One of the main drivers of smartphone rebadging in Europe is the growth of Chinese manufacturers. Heck, smartphones are not the only products in the world to get rebadged, but cars as well in selected regions worldwide.
Xiaomi and Oppo are the undisputed intercontinental heavyweight champions of rebadged smartphones. Their business model is based on the non-stop release of new models via several sub-brands, where each sport several ranges, as the manufacturers recycle their catalogs thoroughly even if it means cannibalizing on their own sales.
For example, my Oppo A94 5G displayed the name Oppo Reno5 Z when I first turned it on for my review. And that's also why many Poco smartphones that were launched in Europe are identical to Redmi smartphones that were released only in China. Take the Poco M4 Pro for example, it looks very much like the Redmi Note 11 that was launched in China last October, and will also be released in France in Q1 next year.
OnePlus and Realme, two sub-brands of Oppo also carry a lot of rebadged models, especially when it comes to the entry-level and mid-range models. But it's not just Chinese manufacturers who are guilty of this, and Samsung has sometimes pushed the logic of rebadged smartphones very far in its Galaxy M and Galaxy A range.
But does that bother you?
Certainly, as I presented above, rebadging a smartphone looks like a marketing decision picked by manufacturers to push smartphones that saw a China-only release elsewhere, through the easy way out by changing the ROM and packaging.
As my colleague Rubens Eishima pointed out to me when we discussed the topic: "It's mostly confusing and annoying for us, but it can also make it difficult for consumers to check out online reviews. The biggest problem for me is when one name can be used for completely different models (such as what Xiaomi has practiced)."
But can you tell a good rebadge from a poor rebadging effort? If a rebadged handset allows manufacturers to sell cheaper models and release them more often, isn't that positive for the consumer? If my smartphone is a clone of a model that was released in a market that I don't have access to anyway, is that really an issue?
Finally, I don't see why I'm the only one bitching in this article. I'm sure some of you must be frustrated by this practice as well.
So, following a suggestion from my colleague Camila Rinaldi, I'd like to know which smartphone brands you think have the most rebadged smartphones in their catalogs and should rein it in a little bit?
Thank you in advance to everyone who participated in this week's poll. As always, I invite you, no, I implore you to expand it further via your opinion and thoughts in the comments, and we are particularly interested in your answer to the second question. I'll see you next week to discuss the results and wish you a good weekend.