Poll: TouchWiz might be made customizable - is this what you want?
It's been rumored that Android Lollipop APIs.
A part of this fresh-faced TouchWiz appears to be enhanced personalization with themes. If this is true, and we're fairly certain of it, Samsung would be playing catch up to the likes of LG, Huawei and other OEMs which already supply this feature. In addition to some pre-installed themes, users would be able to download more from a built-in Theme Center, allowing them to personalize system sounds, fonts and a new feature called Events. The latter would allow you to customize themes for different events, like Christmas, for example (though we don't exactly know how it's going to work, yet).
This is, in my opinion, certainly something that has been missing from the TouchWiz UI in the past. Though Samsung brings many great functions and features, especially on the Galaxy Note 4, it's the look of TouchWiz which sometimes deters potential buyers.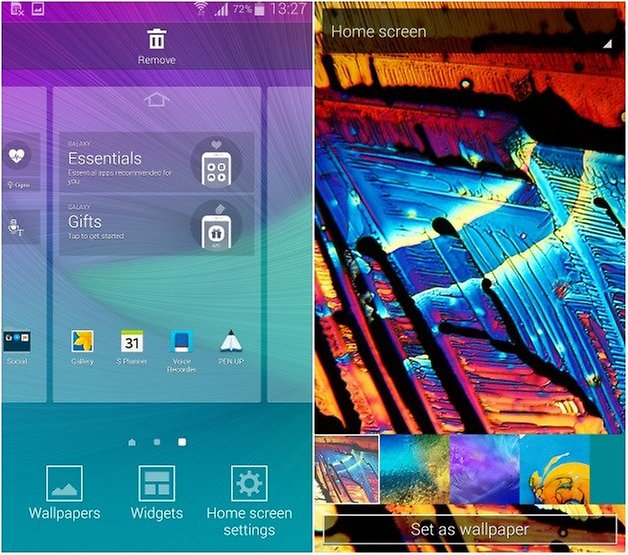 If Samsung can come out with something that isn't half-baked, like we saw on the Galaxy S5 which had a mish-mash of designs upon its arrival, I'll jump for joy (the settings received flat design while the rest still had remnants of the old TouchWiz look, check it out in our S5 review). With the addition of themes to top it off, I can see Samsung gaining fan support, even if they were voted the best brand of 2014 by our readers. As someone who owned the Galaxy S3, I would be more inclined to buy another Samsung device if it included more customization options.
Samsung is also allegedly working on two Galaxy S6 designs, one of which has a metal unibody.
What do you think? Would this be an important feature to you or is this just another Samsung feature that you use once and forget about until the end of time?