OnePlus X review: beauty on a budget
Update:

Now available on Amazon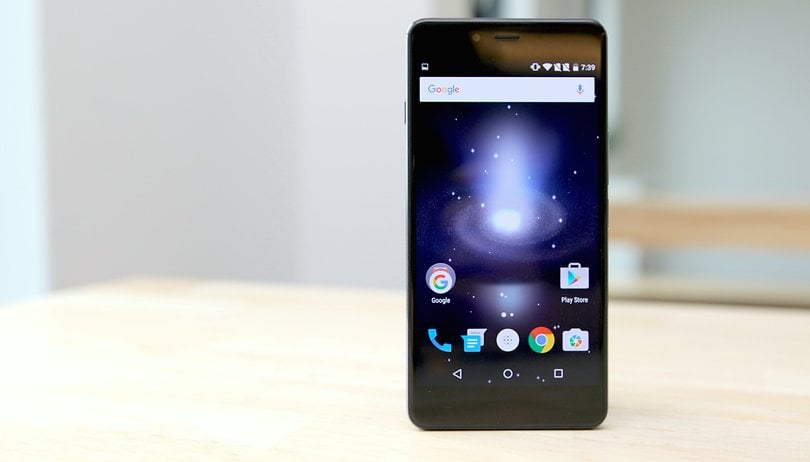 OnePlus knows how to make waves. It did it with the OnePlus One, it did it with its invite system, but can it do it again with the low-cost OnePlus X? The OnePlus X looks great, but there's more to it than its appearance. Our OnePlus X review will take you through its features, specs, price, release date and performance. Is this the best phone you can buy for $250? We think so.
Update: the OnePlus X is now available through Amazon UK, with Amazon US to follow shortly. Head to the Release date and price section below for more details.
Good
Excellent build quality

Affordable price

MicroSD expansion

Great software features
Bad
Weak camera performance

Average battery life

2013 processor
OnePlus X release date and price
The OnePlus X was officially available from November 5 (and from November 2 at selected popup locations) but only under OnePlus' infamous invite system; that was until January 28, when OnePlus announced through its forums that it had done the world a favor and dismantled its invite system to make the OnePlus X freely available to all forever.
You can pick one up now whenever you like through the OnePlus website.
The OnePlus X Onyx saw a permanent price drop on May 25. It is now available directly from OnePlus for $199.
On June 1, OnePlus further expanded the OnePlus X's availability. You can now purchase the device in black or white on Amazon UK, with Amazon US availability said to follow shortly.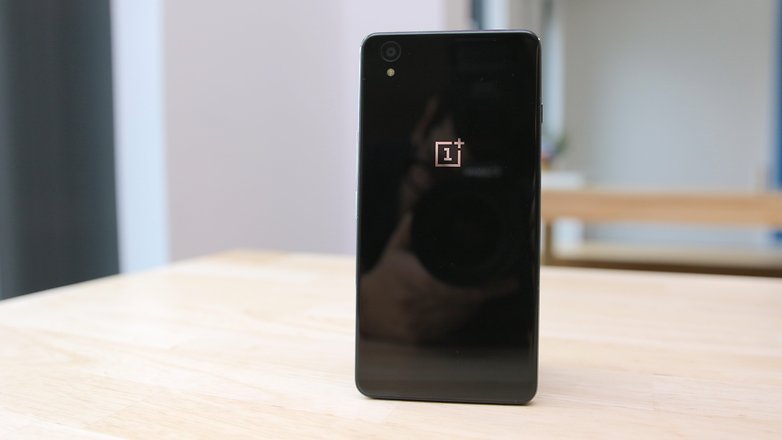 The limited edition OnePlus X Ceramic cost $269 / 369 Euro / £269. It went on sale on 24 November. Only 10,000 were available and have long since sold out.
The OnePlus X had another variant to added to its roster. A luxurious Champagne edition was made available on December 22. The specs and price are the same as the Onyx edition, but the back and front of the phone are white, and the metal frame is champagne gold in color.
OnePlus X design and build quality
The OnePlus X is a pretty remarkable looking phone for US$250. The OnePlus 2 looks great for its price point, but the cheaper OnePlus X actually looks even more premium. With its black onyx or baked ceramic finishes, it's very easy on the eye.
It's also very easy in the hand, thanks to its diminutive proportions. It's nice to see a smaller, 5-inch device in these days of 5.5-6-inch monsters, but size is always subjective. The OnePlus X will be too small for some but perfectly right for others. The Onyx version weighs 138 g and the Ceramic weighs 160 g. It has to be admitted though that both materials are huge fingerprint magnets.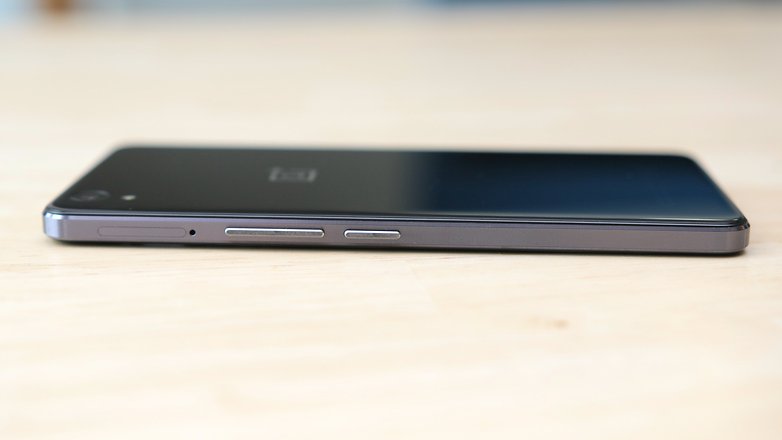 The OnePlus X has an anodized metal frame, etched with 17 micro-cuts. This may sound like some kind of exotic torture technique, but it's a fine detail that adds to the overall impression that everything about the OnePlus X has been carefully considered and well thought-out. The device as a whole may not cost much, but you get the sense that no corners were cut with this phone.
The device as a whole may not cost much, but you get the sense that no corners were cut with this phone.
According to OnePlus co-founder Carl Pei, each ceramic back plate takes a month to craft and the baking process only has a 20 percent yield – that's not the kind of material you choose if you're trying to save a few bucks to get a product out the door. Come to mention it, you don't even find materials like ceramic on flagships at three times the price.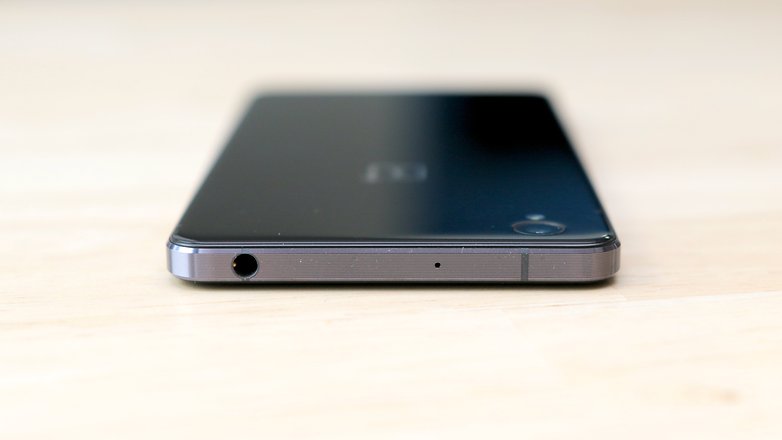 The difference between the two OnePlus X options comes down to more than just the material however, there's also a difference in the way the display glass and rear panel meet the metal frame. The OnePlus X Ceramic has an angled edge, whereas the Onyx version has a rounded display glass, similar to the 2.5D glass we're familiar with on the Nexus 6, Xiaomi Mi Note or iPhone 6.
The ribbed, "micro-cut" edge provides better grip and this is important, because with all that exposed glass and metal, this is not a phone you want to be dropping. There is a dual nano-SIM card tray that doubles as a microSD card slot if you're only using one SIM (it seems OnePlus learned from its mistake of not including this on the OnePlus 2). The OnePlus X only comes in a 16 GB version, but can be expanded up to 128 GB with a microSD card.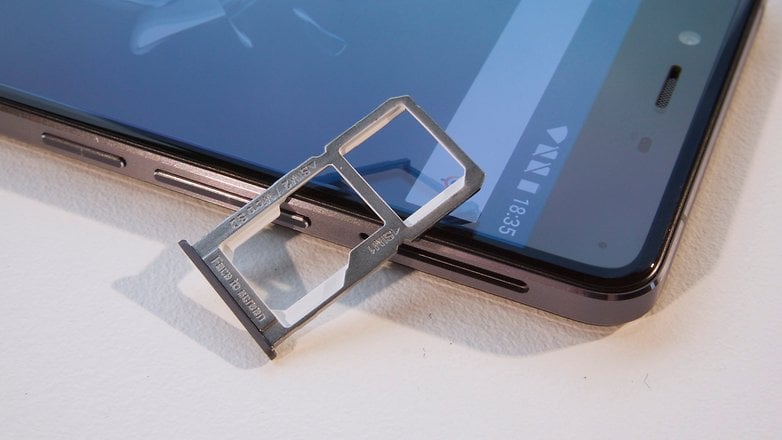 The OnePlus X reverts back to a USB 2.0 port on the bottom, in order to keep the OnePlus X as thin as possible. The charging port is flanked by dual speaker grills, although, as we seem to be seeing more often, only one of them emits any sound. The left grill hides a mono speaker and the one on the right is for the in-call microphone.
There's also no fingerprint scanner or NFC on the OnePlus X. There is however, both on-screen and capacitive buttons for navigation, which you can customize in the settings (the capacitive buttons are not backlit this time around). It should also be noted that the OnePlus X is quite slippery on flat surfaces, doing that spooky sliding-around-by-itself thing you might know from other oleophobic-coated phones.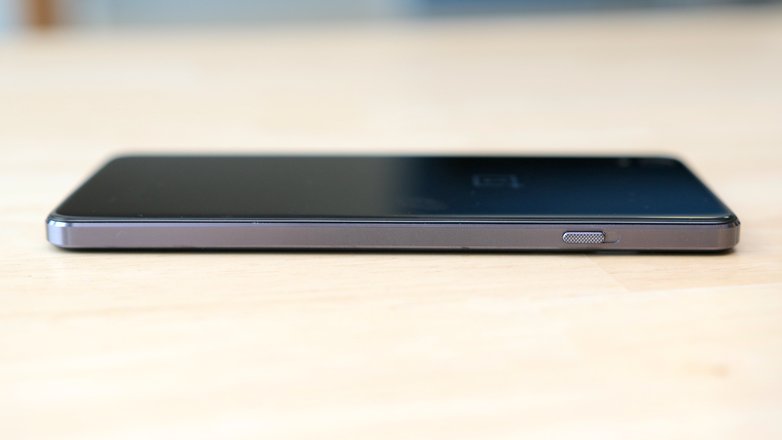 The nifty Alert Slider from the OnePlus 2 makes an appearance on the champfered metal edge, providing a very easy way to switch between silent, all notifications and priority notifications modes without even having to turn your screen on. It's a nice addition to a phone that you might expect to miss out on a fancy feature like this.
The nifty Alert Slider from the OnePlus 2 is a nice addition to a phone that you might expect to miss out on a fancy feature like this.
There's also a LED notification light, which you can customize in the settings, and on the back is a small camera lens, that – thankfully – sits flush with the back of the phone, alongside a single-LED flash. The front of the OnePlus X is coated in Gorilla Glass 3 and there's a free case included in the box in case you're worried about all that fragile-looking material.
The two versions of the OnePlus X also have a range of differently colored protective case options and you can soon buy an optional pair of in-ear earbuds called OnePlus Icons that apparently sound great but currently have a top secret (low) price. They'll also be out in time for Christmas so keep an ear out for those.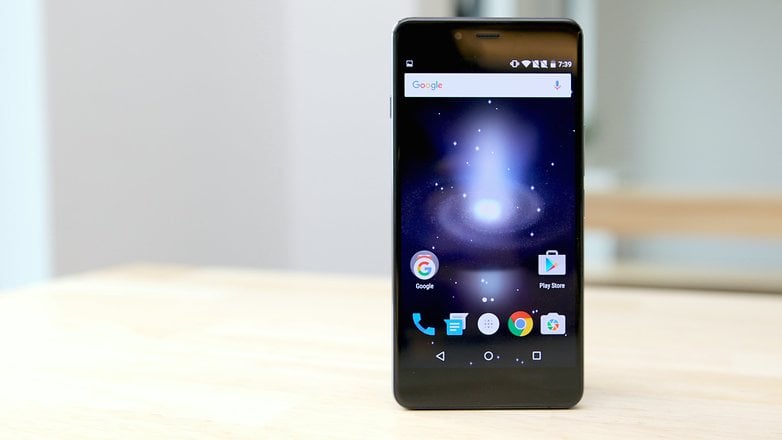 OnePlus X display
The OnePlus X returns to the days of more reserved display specs, with a Full HD 5-inch AMOLED screen (with 441 ppi), the first AMOLED display on any OnePlus device. With that in mind, the OnePlus X comes with a dark theme to make use of the deep blacks and saturated colors that AMOLED screens deliver, as well as a range of suitably dark background wallpapers.
It's a happy coincidence that AMOLED display technology on a small device with a relatively small battery prolongs battery life.
While Pei assures me he believes LCD provides better colors than AMOLED, the OnePlus X had to use an AMOLED display to make it as thin as possible. It's just a happy coincidence that this display technology on a small device with a relatively small battery happens to work well to prolong battery life. Incidentally, our OnePlus X also came with a screen protector stuck on the front.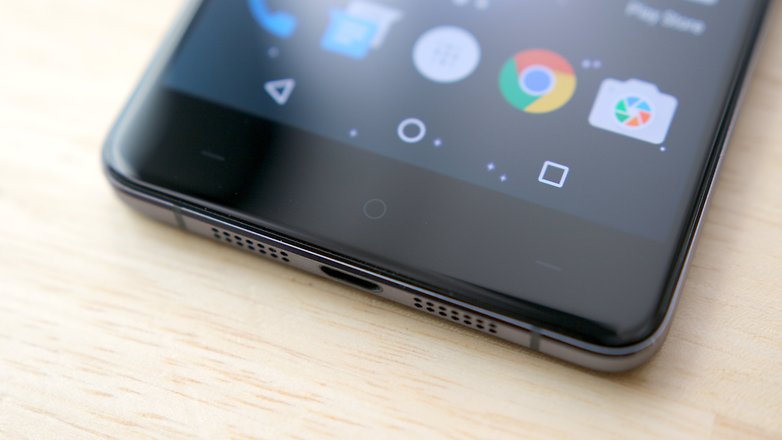 There's also an optional ambient display mode, similar to what you may know from Motorola devices, where your notifications will appear on screen in what OnePlus is calling "duo-tone". These screen-off notifications will appear at regular intervals as well as whenever you pass your hand over the device's proximity sensor.
The OnePlus X also comes equipped with customizable accent colors and a system-wide dark theme, so you can set up your phone to make the best possible use of the battery saving properties of an AMOLED screen. If you don't care so much about power saving or an overly dark theme isn't for you, the OnePlus X also offers a white theme and bright, poppy accent colors.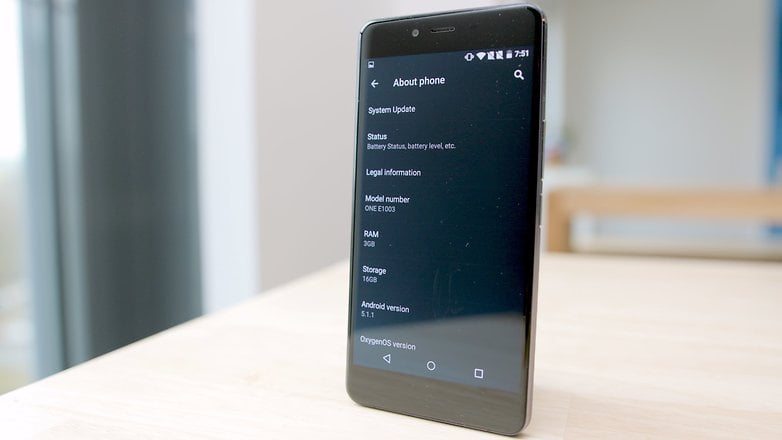 OnePlus X software
The OnePlus X runs OnePlus' Oxygen OS 2.1.2 on Android 5.1.1 Lollipop and it received two patches during the time I was reviewing it: one performance update for Oxygen OS 2.1.2 and another patch to fix SD card issues (which, incidentally, I didn't encounter before or after the update). While this update-heavy attitude might simply be reflective of the OnePlus X being brand new, it could also indicate there were a few problems that needed to be ironed out pronto.
The big difference in version 2.1 of the Oxygen OS is the addition of a manual mode to the camera, which works a treat for anyone frustrated by the limitations of a simple camera app but it has yet to arrive on the OnePlus X. Current changes include color offset fixes for HDR Mode and some UX bugs in the camera interface. The update also delivered some low battery optimizations and OTA stability fixes when updating.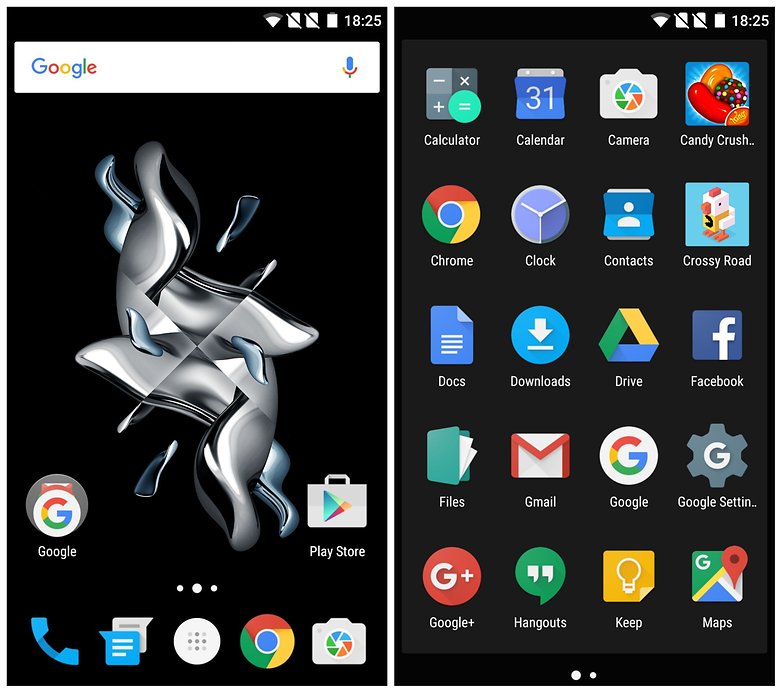 For those unfamiliar with OnePlus' tweaks to Android, Oxygen OS is a very stock-like ROM but it has plenty of customization options and available tweaks for those that like to modify their Android phone. These include off-screen gestures, where you draw patterns on the screen to quickly launch the camera, flashlight or control music. The OnePlus X also supports double tap to wake.
Oxygen OS has a light and dark theme, accent colors, customizable Quick Settings toggles and LED manager for custom notifications.
Another great feature of Oxygen OS on the OnePlus X is the ability to switch between on-screen or capacitive buttons, with the option to always enable the capacitive home button even when using on-screen buttons. Taking advantage of this feature lets you have an even faster shortcut to Google Now, as it launches instantly from the capacitive button but requires you to swipe up when using the on-screen button. You can also easily switch the functions of the on-screen or capacitive buttons.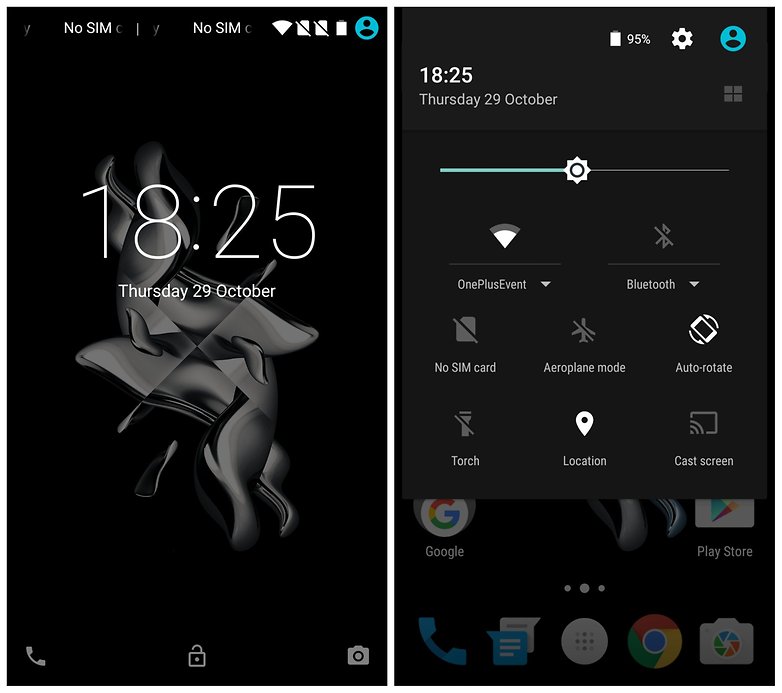 The OnePlus X is pretty light on pre-loaded apps, only packing core apps you're likely to want to use and letting you choose the rest. Not having to de-bloat a phone right out of the box is a refreshing experience. As mentioned above, Oxygen OS has a light and dark theme, accent colors, customizable Quick Settings toggles and LED manager for custom notifications. If you've used the OnePlus 2, this will all be familiar.
Oxygen OS has its own optional Google Now-like screen to the left of the main home screen. It's called Shelf and fortunately it's removable. It provides a quick shortcut to your favorite apps, contacts, weather information and so on, and will probably grow into a useful tool in time. But for now, it's a bit of a waste of space.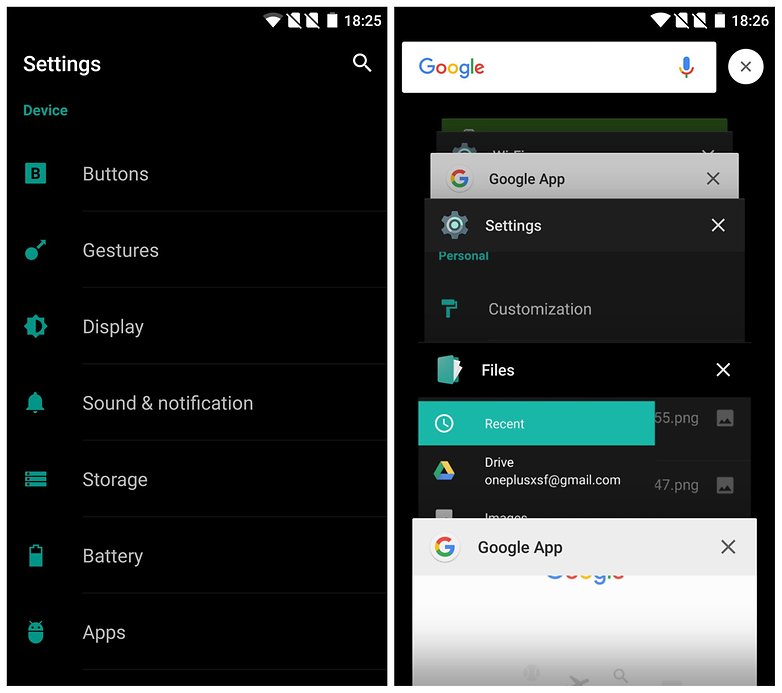 The OS also provides full control over individual app permissions, and the OnePlus X isn't even running Android Marshmallow yet. There is the possibility that a manufacturer version of granular permission control could break things, but then Google isn't guaranteeing everything will work perfectly either. A lot of that rides on the app developers themselves. Just be careful if you go playing around in here.
OnePlus X performance
No one is going to buy the OnePlus X for its flagship performance – this phone was built to appeal to different sensibilities than those that simply seek raw power. But the OnePlus X isn't exactly a weak-specced or stuttery phone either. Packing a quad-core, 32-bit Snapdragon 801, the OnePlus X uses the last widely acclaimed processor before the era of problematic 64-bit chips and overheating issues.
This means you'll get reliable – if not high-end – performance from the OnePlus X. Backed up by 3 GB of RAM, the OnePlus X can handle plenty of app switching and multitasking and didn't skip a beat throughout the time I spent with it. Of course, the OnePlus X offers lower performance than any current flagship but the stability and smoothness of the OnePlus X does a wonderful job of making it not seem "slow".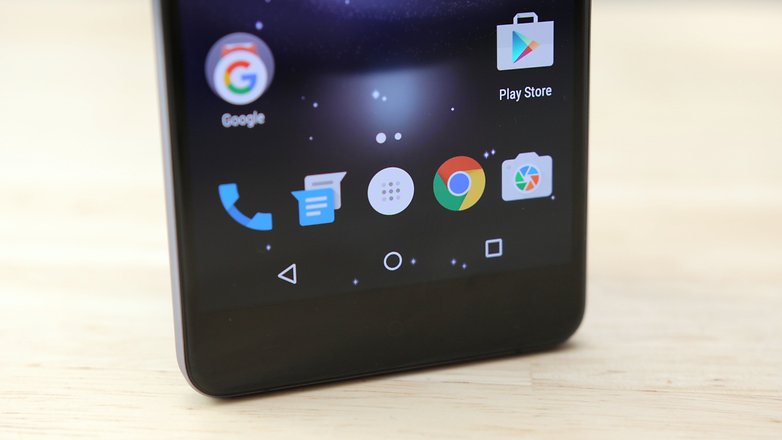 OnePlus made the wise decision to include microSD expansion in the OnePlus X too. This decision satisfies three touchstones: pleasing die-hard fans of expandable storage, allowing the phone to remain as thin as possible and keeping its price low, because a microSD card slot means OnePlus can get away with only offering 16 GB of internal storage.
It cannot be repeated enough how solid the OnePlus X is for a phone at this price point. While other similarly-priced phones might have slightly better performance, there is no chance they will look as good or feel as premium as this $250 wonder.
When Marshmallow arrives you'll be able to format your SD card to work as a seamless part of your phone's storage. Until Marshmallow arrives, accessing data stored on your SD card is going to be a little slower and less secure, but that's no different than what you'd be used to on any other phone with an SD card slot right now.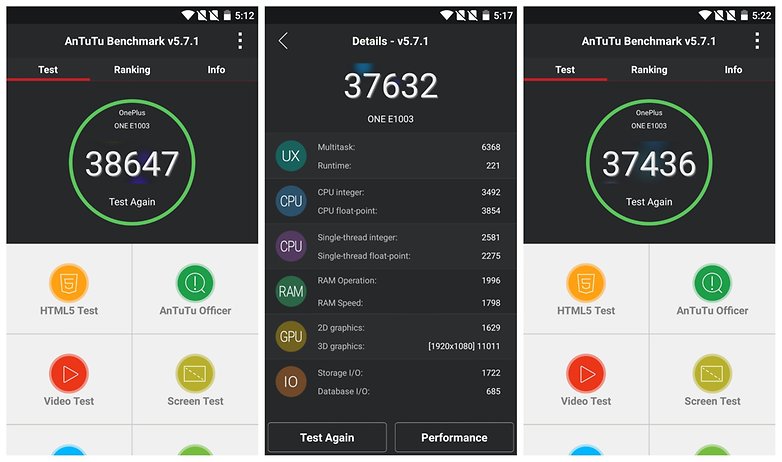 In benchmarks the OnePlus X scores as you would expect it to running a Snapdragon 801 clocked at 2.3 GHz: hovering around the 38,000 point mark in AnTuTu with a slight decrease in performance in back-to-back tests. In Geekbench 3, single-core results ranged between 800-900 with multi-core scores between 2100-2500. Qualcomm's Vellamo benchmark test produced a Metal score in the vicinity of the OnePlus One and Nexus 6, and a Multi-core score just below the Zenfone 2.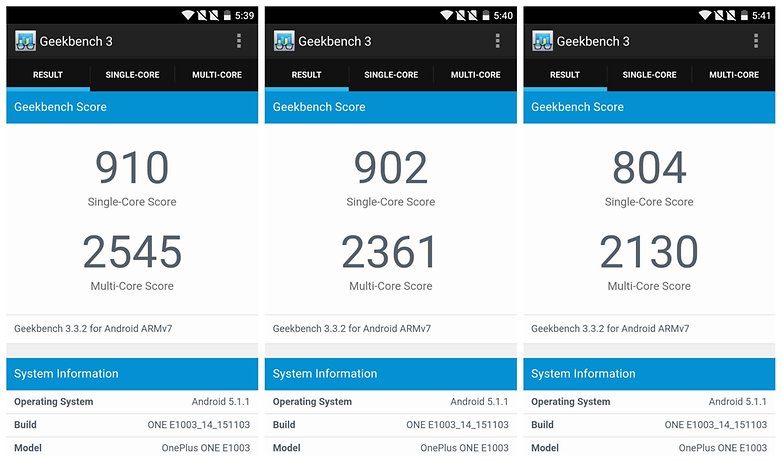 High-res gaming is pretty much off the table if you want a glitch-free experience, but the OnePlus X can handle almost everything else you throw at it. It cannot be repeated enough how solid the OnePlus X is for a phone at this price point. While other similarly-priced phones might have slightly better performance, there is no chance they will look as good or feel as premium as this $250 wonder.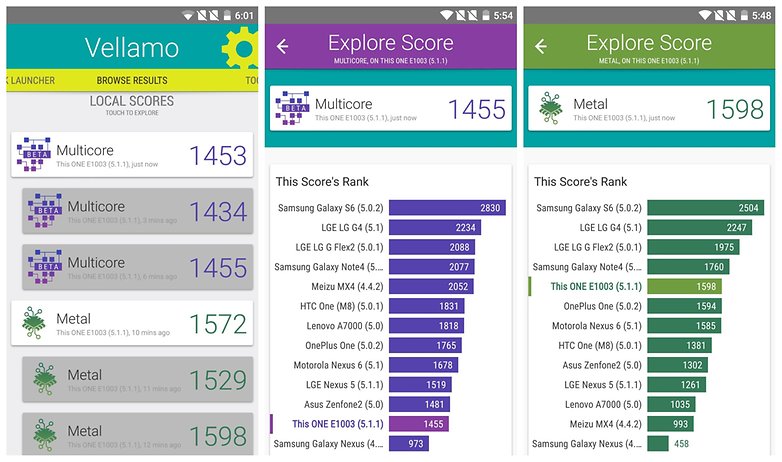 A major setback for anyone who has bought or is looking to buy a OnePlus X in the US is that it doesn't support communication with the 700-MHz frequency. This falls in the frequency band that is most commonly used by AT&T and that T-Mobile is currently transferring to.
This means that you will have difficulty connecting to an LTE network and maintaining that connection in many areas of the US if you use your device on AT&T or T-Mobile. Most often, it will revert to the HSPA network, which is significantly slower.
OnePlus X audio
As mentioned above, the OnePlus X has two speaker grills on the bottom edge, but only the left one of them produces sound. A word to the wise: don't expect great things from the speaker and you won't be disappointed. But it has to be admitted that it offers above average volume and sound quality for a phone this price. The fact it is even passable is a minor miracle, so count your lucky stars it's as good as it is.
A word to the wise: don't expect great things from the speaker and you won't be disappointed.
The more important thing to note about audio on the OnePlus X is the inclusion of an FM radio. According to OnePlus, FM radio is seeing a comeback in the US, as well as in places like India after a drop in popularity in recent years. You'll need headphones plugged in to use it, but it's a good option for listening to music without burning through data.
In-call sound quality is perfectly acceptable, although the OnePlus X doesn't work on LTE bands 12 and 17, meaning AT&T and T-Mobile's 700 MHz spectrum is out of bounds. There's no issues being understood on either end of a call but you shouldn't expect premium microphones or noise cancelation in this phone. For what you pay it's still above average though.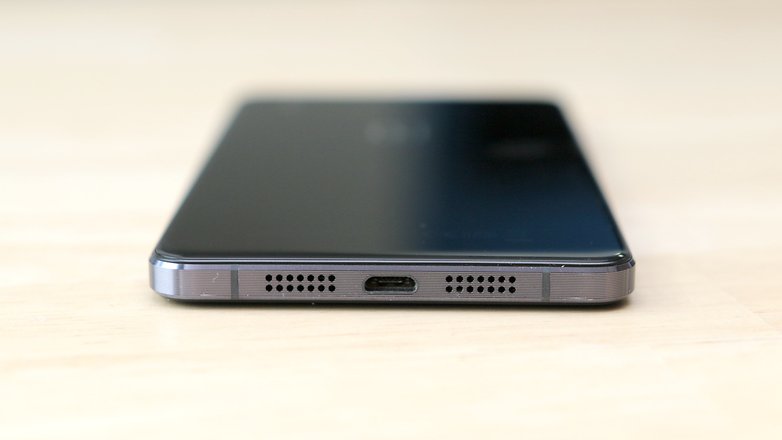 OnePlus X camera
The OnePlus X features a 13 MP main camera with f/2.2 aperture and an 8 MP front-facing camera with f/2.4 aperture. The OnePlus X uses a Samsung ISOCELL sensor and Phase Detection Auto-Focus (PDAF), capable of focus speeds as short as 0.2 seconds.
PDAF is actually slower than the laser auto-focus on the OnePlus 2, but Pei told me that if he'd had to remove any feature from the OnePlus 2 it would have been OIS or laser auto-focus (because of its limited effective range). The OnePlus X seems to be evidence of this, including neither feature. The main problem with PDAF is that it struggles in low light more than laser focus.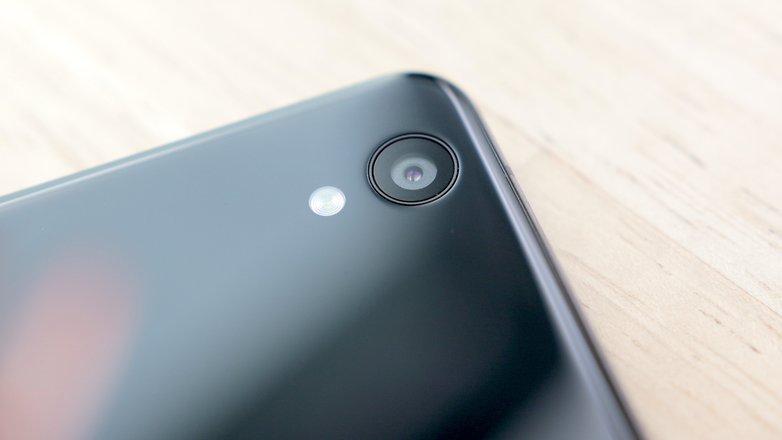 The camera results on the OnePlus X are perfectly acceptable but nothing spectacular. I was shooting photos on a pretty overcast day, but you can expect most phones to handle bright sunlight well. With the relatively dull light I was shooting in, the OnePlus X managed admirably enough, producing relatively accurate colors and decent enough contrast.
However, the OnePlus X struggled occasionally to focus in low-light situations and grain is clearly visible in these shots. They also lack the color saturation of better lit environments. In most outdoor scenes the OnePlus X had a habit of underexposing in the flat light. In shots like those of the swan, the OnePlus X overcompensates, blowing out highlights and destroying detail in the process.
Again, the results are perfectly acceptable for the price but the OnePlus X is not for you if you're after premium smartphone photography capabilities. Colors tend to bleed out, noise creeps in and exposure settings are problematic. The lack of optical image stabilization also causes occasional problems with image blur.
The OnePlus X will receive an update that will address an occasional camera corruption issue that some owners have been experiencing. The update will come in at 9.5 MB and should be rolled out before the end of February 2016. Check out the official forum for more on the hotfix.
In terms of settings, the OnePlus X shoots at 12.4 MP at a 4:3 aspect ratio. You'll have to drop to 7.9 MP to get 16:9 but there's also a 9.3 MP Instagram mode for square shots. There's also beauty mode (which works on the front-facing camera too) and HDR. Clear Image shoots multiple shots and stitches them together to create artificially high resolution, clear and noise-free images.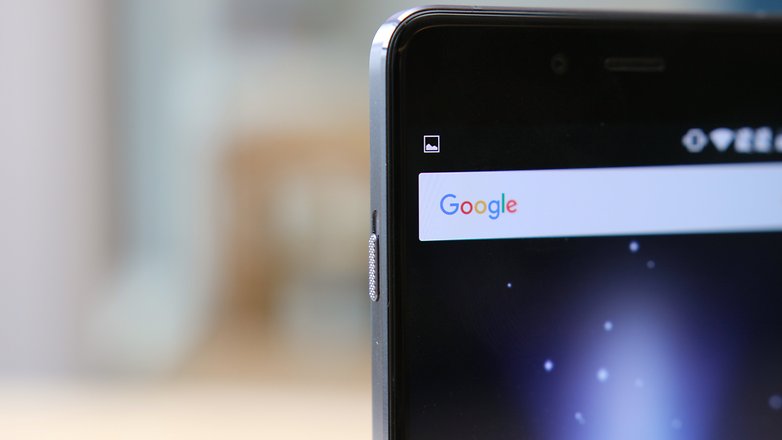 The OnePlus X also shoots 1,080p and 720p video as well as 720p slow motion video at 120 frames per second. You've also got a time lapse camera. As with the OnePlus 2, there's a range of ways to launch the camera: you can use a gesture, do it from the lock screen or use a button shortcut.
The camera results on the OnePlus X are perfectly acceptable but nothing spectacular: the camera is where the OnePlus X shows its price point.
All things considered, the camera is where the OnePlus X shows its price point. To be fair, it had to come sooner or later, but anyone hoping the premium looks and feel of the OnePlus X would be carried over to camera performance will be disappointed. For the casual snapshot it's fine, but there are definite limits to what you can get from this camera.
OnePlus X battery
The OnePlus X has a decent sized battery for a phone of this size and thickness: 2,525 mAh. It's non-removable, of course, but considering the energy saving properties of AMOLED screens, it manages acceptably. With moderate usage you can make it from breakfast to dinner time, but you'd be lucky to get anything beyond that.
If you make use of the dark theme, ambient display and keep your brightness setting relatively low you won't have any problems with the OnePlus X battery, and when Android Marshmallow arrives with Doze Mode and App Standby things will get even better. But for now the battery is acceptable and not much more. Sadly, there's no rapid charging capability on the OnePlus X, so charging time needs to be a consideration.
Once the battery settles in a bit (it's only been through a handful of cycles so far) we'll update this review with some benchmark results and some more real-world observations, so stay tuned. Based on our experience so far though, we reliably got three to three and a half hours of screen-on time with around a 12-hour battery life.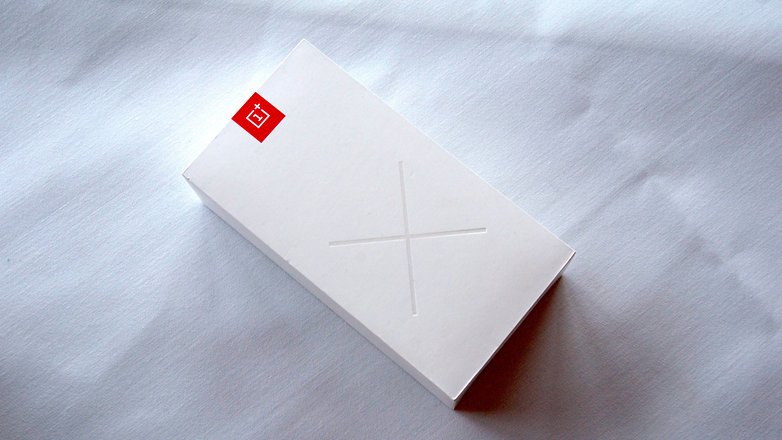 OnePlus X technical specifications
Final verdict
OnePlus is clear that the X is not meant to be a powerhouse like the main OnePlus flagship – and it is not. The X series is where OnePlus will try out new options, primarily material, whereas the main device is where the newest technologies will be foregrounded. This is why the OnePlus X isn't pumping high-end specs but shooting for exquisite styling instead. You need to understand this before you consider buying this phone. If you're after performance, get a OnePlus 2 instead.
The OnePlus X is, simply put, a beautiful phone at a very good price.
If the design and price of the OnePlus X appeal to you then you should definitely give it a look. But it has to be said that the processor and camera are not the OnePlus X's strong points. The OnePlus X is, simply put, a beautiful phone at a very good price. That's what I thought when I first saw it, and that's what I still think after spending a week with it.
I found the OnePlus X's performance to be perfectly adequate – actually better than I expected – and its camera and battery life was acceptable, just not remarkable. But I never expected them to be anything else. When you boil it all down, the OnePlus X is all about surface: you get what you see, from great styling to great software. If you don't expect any untold performance depths beneath that gorgeous exterior and bargain price tag. you won't be disappointed.