OnePlus 5 vs. Samsung Galaxy S8: what makes the difference?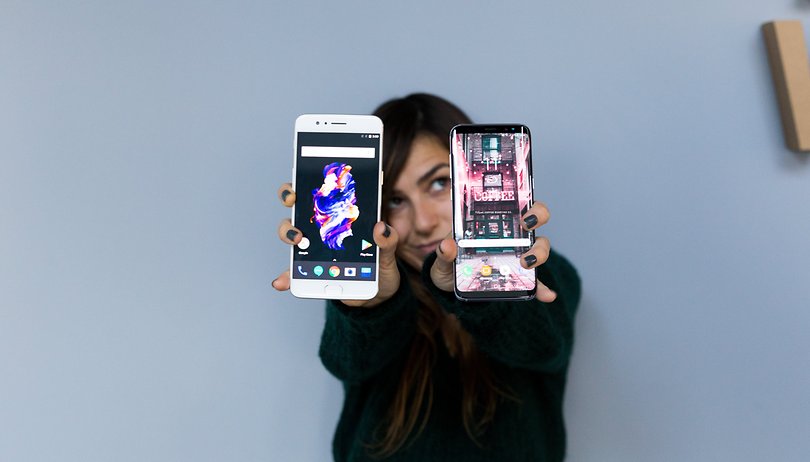 The OnePlus is known for its highly customizable features at competitive prices. Samsung's Galaxy S range doesn't need any presentations. However, when it comes to choosing between a OnePlus 5 and Galaxy S8, does the difference in price reflect the gap between the two devices?
Design: glass or metal?
With the OnePlus 5, OnePlus has opted for a more pleasant design compared to previous generations, similar to that of the iPhone 7 Plus. However, forget about glass, the model is of metal. The slightly curved body makes it ergonomic and the Gorilla Glass 5 protects it from scratches and impacts, making the assembly meticulous in every detail. The fingerprint reader is positioned at the front, making it easily accessible. It's just a shame that the camera sticks out of the casing.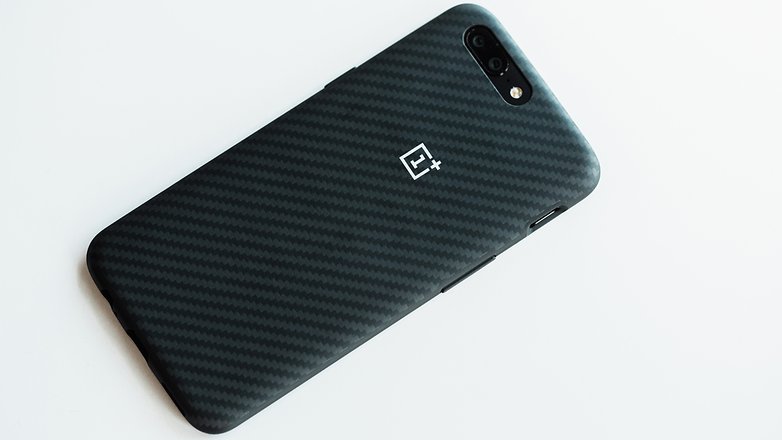 It's quite hard not to appreciate the lines and assembly of the Galaxy S8. Being slim and compact despite its size of 5.8-inches, it incorporates an Infinity display that leaves no room for unnecessary edges. The positioning of the fingerprint reader isn't ideal and has often been criticized because it's too close to the camera lens. The S8, in addition to Gorilla Glass 5, also offers IP68 certification. Glass at the front and rear makes the smartphone more pleasant, but it leaves a lot of smudges (you'll probably want to clean your dirty hands).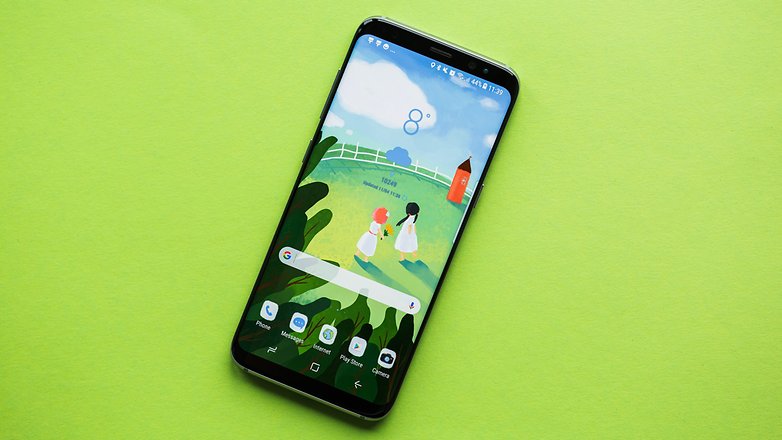 Screen: no room for edges
The S8 is distinguishable by its Infinity Display and it's pretty difficult for the OnePlus 5 to beat. With this choice, Samsung offers a wide size in a compact case, in addition to a front display that almost covers the entire surface, so that the user can enjoy their favorite content. The optimization of space with the 18.5:9 aspect ratio, Super AMOLED technology and QHD+ (2960 x 1440 pixels) resolution are convincing both on paper and in action.
The S8 is distinguished by its Infinity Display and it's pretty difficult for the OnePlus 5 to beat it.
The OnePlus 5's Full HD AMOLED display is a winner (so far nothing, negative to say), but it's still surrounded by overly marked edges. The OnePlus 5 display's brightness is excellent, but if you compare the two screens, you can see which of the two smartphones would win.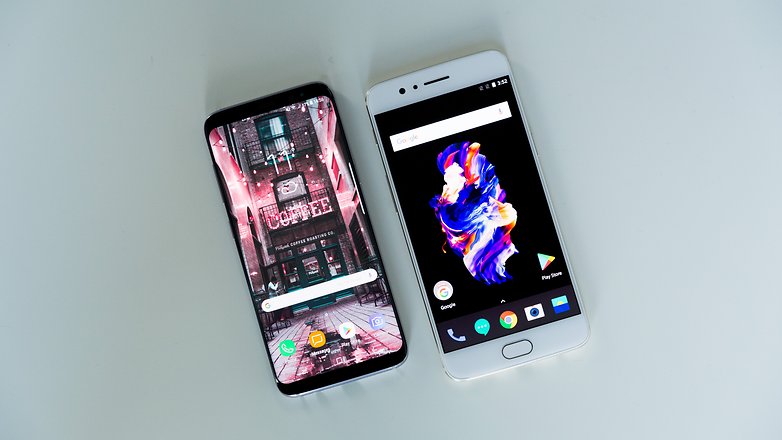 Software: separate paths
The OnePlus offers a version of software closer to Android Stock, making room for customization. The experience with OxygenOS is enriched by newly implemented features, such as the night play mode or 'do not disturb' mode that activates during game sessions. The OnePlus 5 is designed for those who really want to get their hands on the heart of the device: with custom ROMs, you can enjoy it as you please.
Samsung has streamlined and improved its interface (Experience UX) and now offers Game Launcher to fully enjoy the gaming experience. Bixby could be one of the S8's strong points, but as of the time of writing the feature has yet to mature. What's the result? A pretty much useless physical button (for the moment).
Both devices run Nougat and will begin updating themselves towards Oreo.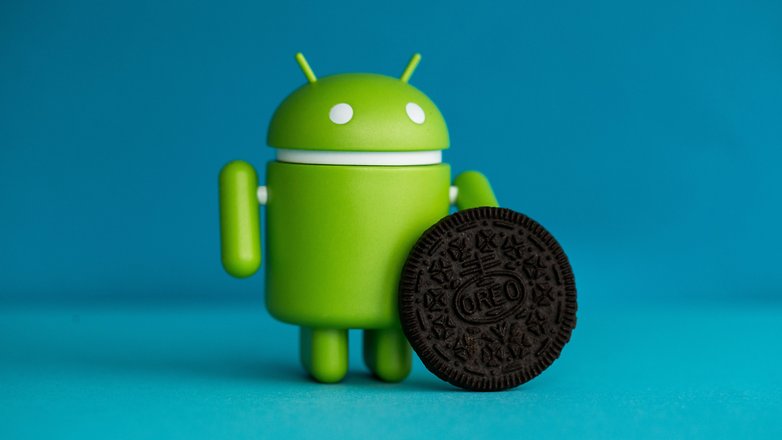 Performance: as smooth as wheels
You needn't worry because they both incorporate two excellent processors: Snapdragon 835 for the OnePlus 5 and Exynos 8895 for the S8 on our market. Samsung offers 4 GB of RAM on its chip, and OnePlus offers 6 GB or even 8 GB of LPDDR4x RAM, even if you don't need it.
In terms of performance, they are both well suited to multi-tasking and performance-hungry games. However, the OnePlus 5 provides a slightly higher fluidity overall that deserves to be mentioned.
OnePlus 5 vs Galaxy S8 benchmarks
| | 3D Mark Sling Shot Extrme ES 3.1 | 3D Mark Sling Shot ES 3.0 | 3D Mark Ice Storm Unlimited ES 2.0 | Geek Bench Single Core | Geek Bench Multi Core | PC Mark Work 2.0 | PC Mark Storage |
| --- | --- | --- | --- | --- | --- | --- | --- |
| OnePlus 5 | 3068 | 3932 | 38684 | 1944 | 6603 | 6592 | 4975 |
| Samsung Galaxy S8 | 3174 | 3217 | 27330 | 1983 | 6402 | 6135 | 4644 |
Camera: the optical stabilizer makes a (small) difference
The OnePlus 5 brand focused on the camera and introduced two lenses, a 16 megapixel Sony IMX398 with an aperture of f/1.7 and a 20 megapixel Sony IMX350 with an aperture of f/2.6. Selfies are entrusted to the Sony IMX371's 16 megapixel lens with an f/2.0 aperture. In broad daylight, the OnePlus 5 offers stunning photos which are rich in detail and beautiful colors. On the one hand, the camera offers superb portraits thanks to the bokeh effect, but on the other, it uses zoom in the wrong way.
Samsung has not integrated a dual camera on the Galaxy, but it does have a 12 megapixel main camera with an aperture of f/1.7 and is equipped with an optical image stabilizer that does a great job. It's particularly the image stabilizer, which is absent on the OP5, that makes the difference. At the front of the device, there is an 8 megapixel sensor with an aperture of f/1.7. One of the advantages of the S8's camera is that it even offers superb photos in automatic mode: bright and well-balanced. As for the software, the camera app is very fast even when the lighting conditions aren't ideal.
Gallery of photos taken with the OnePlus 5
Gallery of photos taken with the Samsung Galaxy S8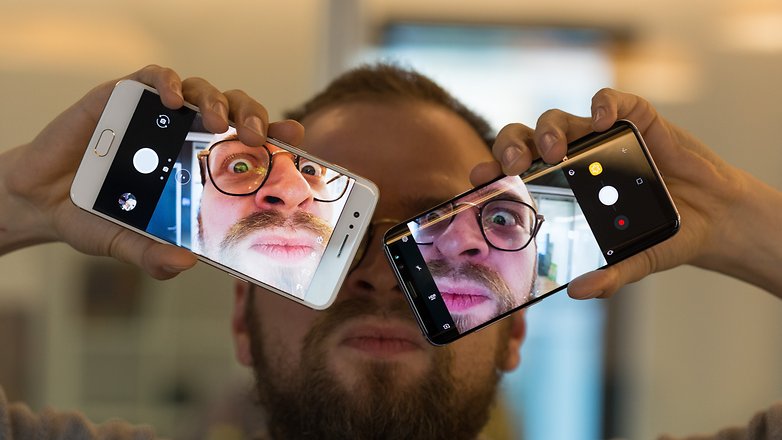 Greater battery life for OnePlus 5
3,300 mAh for OnePlus 5 and 3,000 mAh for Galaxy S8, but numbers don't always tell the whole story. In this case, it's not worth mentioning the benchmark results because we've obtained different results with the Galaxy S8. Speaking of experimentation, the OnePlus 5 is able to last a whole day while in intensive use (the trip from Berlin, London and Paris in 24 hours proves it), but not the Galaxy S8.
Technical specifications
OnePlus 5 vs. Samsung Galaxy S8 technical specifications
OnePlus 5
Samsung Galaxy S8
Dimensions:
154.2 x 74.1 x 7.25 mm
148.9 x 68.1 x 8 mm
Weight:
153 g
152 g
Battery size:
3300 mAh
3000 mAh
Screen size:
5.5 in
5.8 in
Display technology:
AMOLED
AMOLED
Screen:
1920 x 1280 pixels (420 ppi)
2960 x 1440 pixels (568 ppi)
Front camera:
16 megapixels
8 megapixels
Rear camera:
16 megapixels
12 megapixels
Flashlight:
Dual-LED
Dual-LED
Android version:
7.1.1 - Nougat
7.0 - Nougat
User interface:
Oxygen OS
TouchWiz
RAM:
6 GB
8 GB
4 GB
Internal storage:
64 GB
128 GB
64 GB
Removable storage:
Not available
microSD
Chipset:
Qualcomm Snapdragon 835
Samsung Exynos 8895
Number of cores:
8
8
Max. clock speed:
2.45 GHz
2.3 GHz
Connectivity:
HSPA, LTE, NFC, Dual-SIM , Bluetooth 5.0
HSPA, LTE, NFC, Bluetooth
OnePlus 5 vs. Samsung Galaxy S8: Which one to choose?
It's not an easy choice, as both smartphones are excellent, especially in terms of performance. The designs are different but also subjective, it's really up to you to choose between metal and glass. The Galaxy S8 incorporates a screen that follows the current trend and the Game Launcher will do justice to your gaming experience.
If you don't have a preference for software (one of the things that really sets these two devices apart), you should be guided by your use of the device (e.g. the battery and camera) and, last but not least, the price. The Samsung Galaxy S8 sells for around $580, whereas the OnePlus 5 costs around $530.
What do you think? Which of these phones sounds right for you?