OnePlus 3 review: going mainstream
Update:

Soft gold version added to Design section!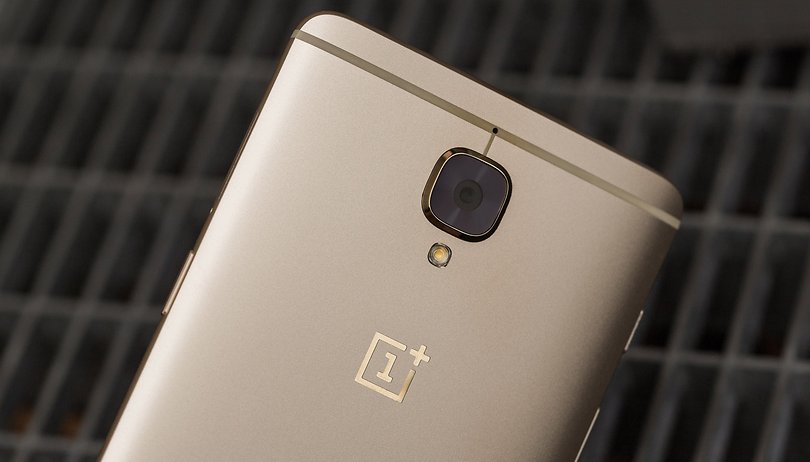 OnePlus has come a long way since the OnePlus One was released a little more than two years ago. Watching the trajectory of this Chinese startup is like seeing a child celebrity grow up, shaking off the demands of fame and maturing. But it's not what the OnePlus 3 has that makes it interesting, but what it doesn't have. With the release of its third flagship, OnePlus has dropped the invite system and gone from guerilla marketing tactics to a sprint for mainstream success. In this OnePlus 3 review, we'll see how OnePlus has grown up and begun to settle down.
Good
High performance

Premium design

Hard-to-beat value

Dash Charge is fast
Bad
Smaller battery than OnePlus 2

Underwhelming display

No microSD support
OnePlus 3 release date and price
The OnePlus 3 was launched today (June 14, 2016) via the global 'Loop VR' event publicized a couple of weeks ago. It will be sold in the US for $399 and Canada for $519. In the UK it'll cost £309, while in Europe it will set you back €399. It goes on sale tomorrow, June 15, in India for ₹27,999 and also in China for 2499 RMB. We'll update this section as more availability details are released.
As mentioned, the big news is that the OnePlus 3 will be available invite-free from launch day. This is the first time OnePlus will sell a phone the 'regular' way. This is great news if you've been frustrated with the system before.
UPDATE: The OnePlus 3 is one of the best smartphones of 2016, but OnePlus has already decided to raise the bar even higher with the new OnePlus 3T, available from November 22. Check out our review of OnePlus' latest and greatest to find out if it really beats its predecessor, and what the big changes are.
OnePlus 3 design and build quality
While the OnePlus One was a large, sandstone-textured performance beast, the OnePlus 2 had a more refined design. The OnePlus 3 doesn't leap a great distance from its predecessor, but is another instance of where OnePlus has applied small changes to its formula.
In my opinion, the OnePlus 3 is the best-looking piece of hardware OnePlus has made. At 158g, it's lighter than either the One or the 2, which are 162g and 175g, respectively. From the back, the anodized aluminum unibody, at 7.35mm in thickness, has an attractive minimal design. It's sparse. The call speaker sits above the display, along with the front-facing camera to its left. To the left of the camera is the notification light.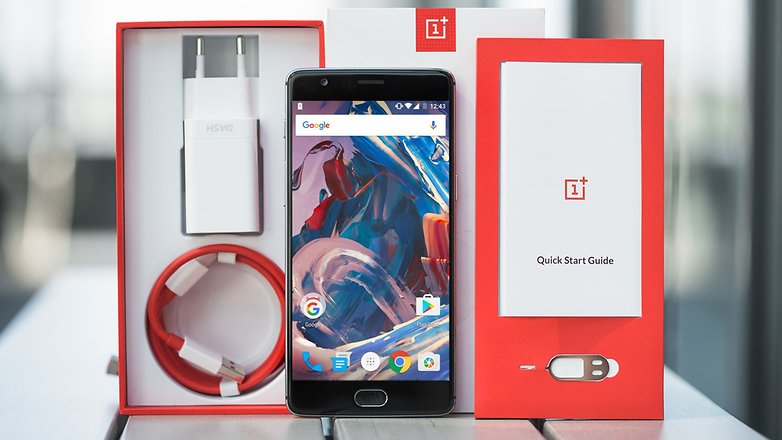 Beneath the display is a fingerprint sensor, which also doubles as the home button. As with every front-facing sensor like this, you'll need to take hold of the device with two hands to give your thumb an accurate aim. The sensor is fast when you get it right (and you mostly will), unlocking in up to 0.3 seconds, according to OnePlus. The sensor also has bling quality with its glossy ceramic construction.
The OnePlus 3 is the best-looking piece of hardware OnePlus has made
On the left side of the OnePlus 3 is the volume rocker, which sits beneath the notification slider, and on the right side is the sleep/wake button and dual-SIM card tray. All three of these buttons have a pleasingly tactile click. There isn't much to see on the rear. Beautifully minimal, there is the protruding main camera sensor, flashlight, company logo and the antennas above and below. The combination of hard and soft lines, subtle color variation and even how the anodized aluminum disperses light, give the OnePlus 3 a fine finish.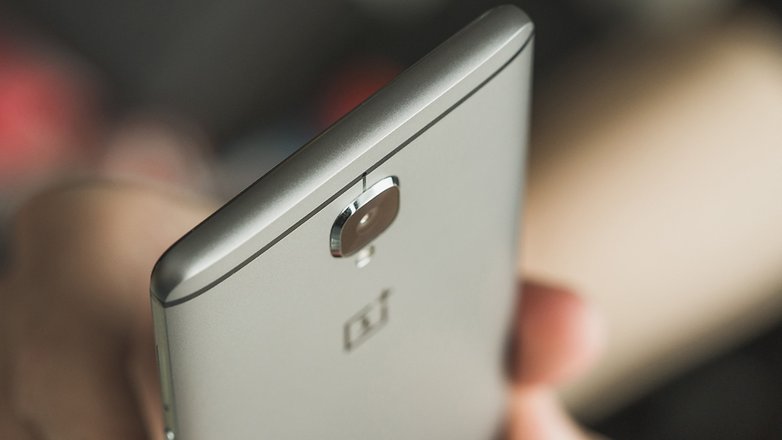 Then there's the size. With a 5.5-inch display, and as with every other phablet, this phone is a little too large to comfortably fit in trouser pockets. Its thinness helps pocketability, but if the issue of practicality is a major one for you, or if you've never owned a phablet before, then you mightn't get along with the OnePlus 3.
I can't help but draw a comparison with the HTC 10, as the back of both phones are very similar in appearance. The main difference is that the HTC 10 has chamfered edges, while the OnePlus 3 has rounded ones (see below for a visual comparison). The OnePlus 3 was available in graphite at launch, with 'soft gold' made available in the US on July 26, 2016. Here are some shots we took at our headquarters on August 9: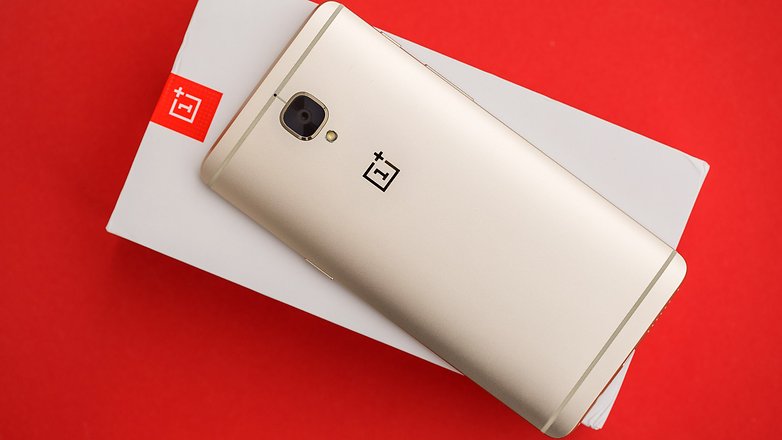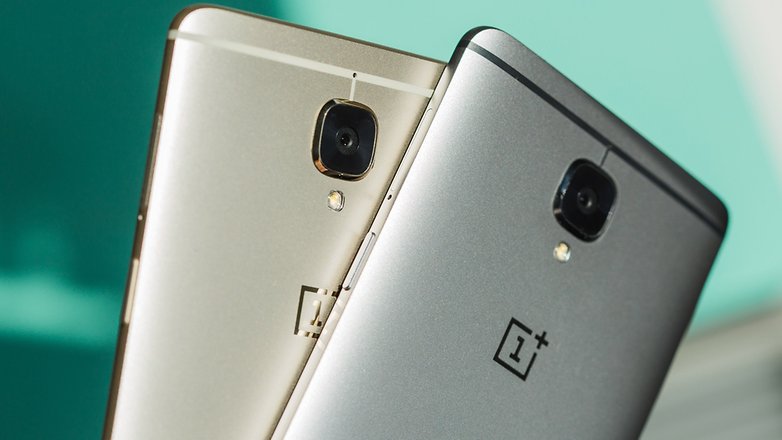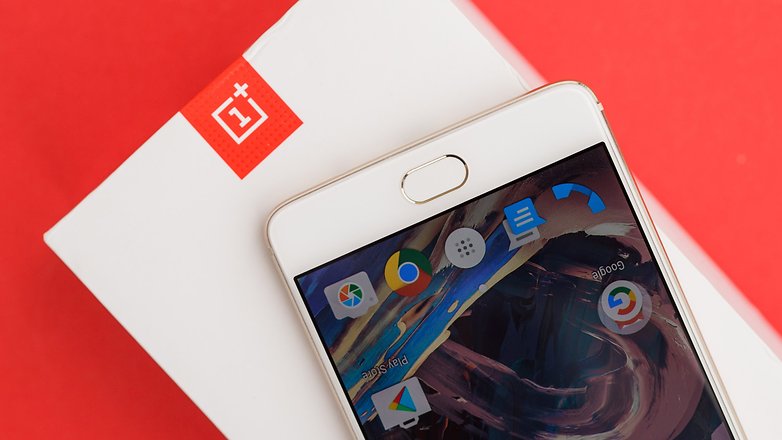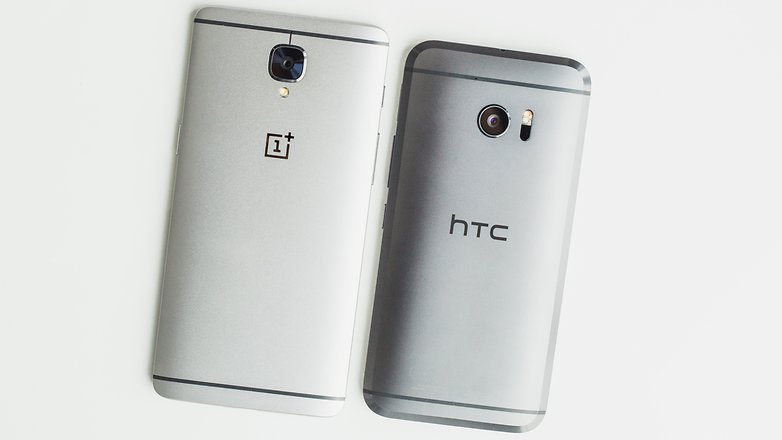 OnePlus 3 display
The OnePlus 3 display is a 5.5-inch, Full-HD AMOLED panel with dimensions of 1920 x 1080p, giving it a pixel density of 401 ppi (the same pixel density as the previous two generations). The 2.5D screen is made of Gorilla Glass 4, which is reportedly more resistant to shattering than previous iterations but, with that smooth aluminum unibody, I'd still lean towards using a case.
Overall, the display is pleasing to use, with oversaturated colors and deep blacks typical of AMOLED panels. Tolerances are also tight. The panel sits very close to the glass and the bezels, at 0.75 mm each, are also small.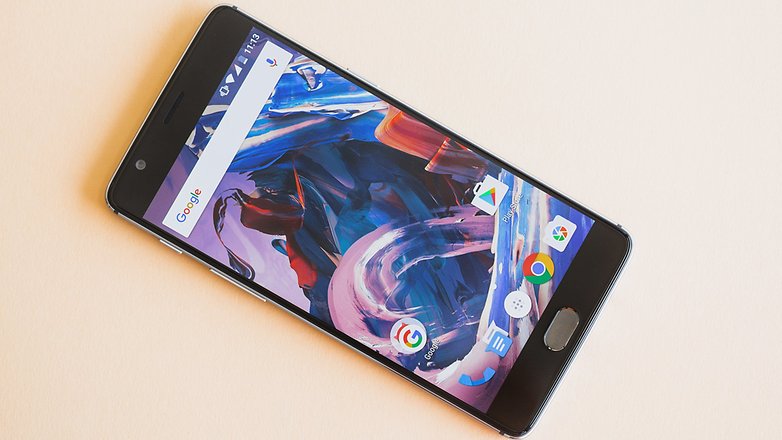 We weren't so impressed with the OnePlus 2's display, and not much has changed this time around. The panel is adequate, but, in 2016, it's a little underwhelming. You'll be satisfied during daily use, but it can't compete with the richness of the QHD displays you'll get in a Samsung Galaxy device, or even in a Moto X Pure (now the Moto Z).
While maintaining this resolution has performance benefits, it could be a drawback if you're interested in pairing it with a VR headset, particularly as OnePlus has now teamed with Ant VR to release the Loop VR headset, which was also sent to me for testing.
OnePlus 3 special features
While in our OnePlus 2 review we discussed the introduction of a fingerprint scanner and the surprise dropping of NFC, you'll be pleased to know that both of these features are in the OnePlus 3. Aside from OnePlus marketing this device as VR friendly, with a global virtual reality launch adding a level of interactivity to the release, the most interesting new feature this time around is Dash Charge.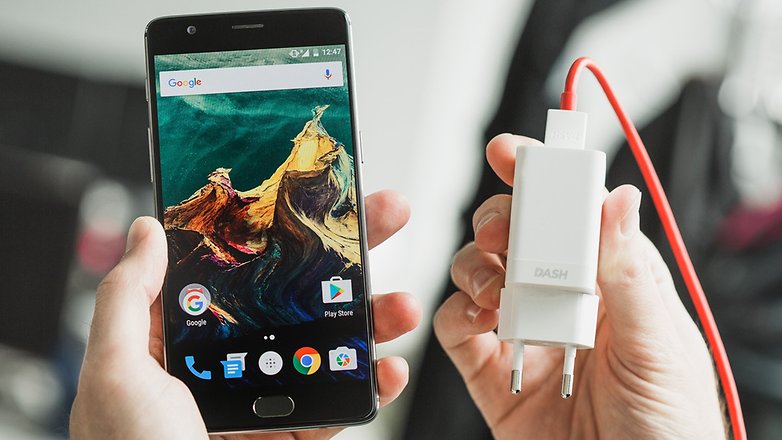 This is OnePlus's first foray into quick charging. Dash can charge the battery to 60 percent in around 30 minutes. It does this by moving the bulk of the phone's power management to the adapter, meaning that most of the heat generation that charging causes is kept away from the phone itself, just like other quick charging setups.
This is OnePlus's first foray into quick charging
Dash Charge provides you with two main benefits. The first is that you can charge the OnePlus quickly and, in my testing, it took a little more than one hour to reach 100 percent. The second, OnePlus claims, is that performance isn't throttled as much as with other fast charging systems. This could be handy if you want to continue gaming while the phone charges but, otherwise, is nice to have but mightn't be of much benefit to you.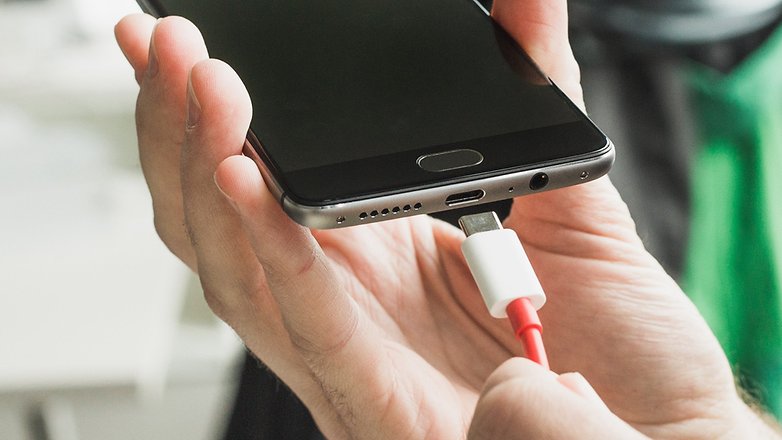 But also note that, although Dash Charge is a useful new feature, you'll be stuck carrying around the wall adapter that comes with the OnePlus 3. If you try and use another quick charge adapter, it won't work. Something to bear in mind if you use accessories that might conflict with this.
OnePlus 3 software
I've previously had some issues with OnePlus's Oxygen OS user interface, namely small bugs and choppy animations, when compared to stock Android. Oxygen has matured since last year and now I'd call it a worthy alternative. The OnePlus 3 comes loaded with Oxygen OS 3.1.1, which this review was based on, and was updated to Oxygen OS 3.1.2 a day before launch. If you haven't tried it yet, this is a skinned version of Android 6.0.1 Marshmallow.
Update – July 20, 2016: Several OnePlus 3 updates have been released since launch day. The first, Oxygen OS 3.1.4, came after some minor controversy when it was discovered that the OnePlus 3 was throttling RAM at 4 GB to prevent battery drain. That update included an sRGB color mode, optimized RAM management and faster game loading speeds. An update to Oxygen OS 3.2.0 came out in the first week of July and provided minor tweaks to GPS performance, audio playback and custom icon packs.
Oxygen OS 3.2.1, which was released within the past week or so, was actually a replacement update after OnePlus decided to stop rolling out version 3.2.0. It includes the tweaks of its short-lived predecessor, plus some camera quality and photo gallery improvements, among others. Some reported that it caused severe battery drain, but we haven't noticed this issue, as you can see from a quick snapshot in the images below. Continue reading our software review below.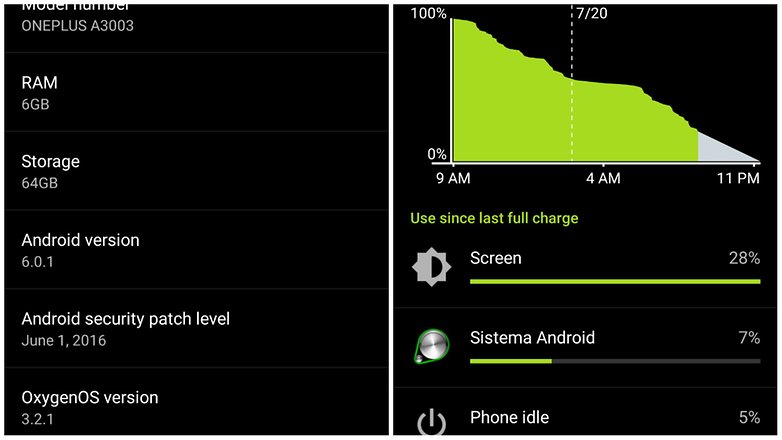 Regarding general software features, the OnePlus 3 has the usual customizations that you'd be used to, such as dark mode, along with 'Shelf', which you'll find when swiping right from the home screen. This is OnePlus's alternative to Google Now on Nexus devices, or Samsung's inclusion of Flipboard into TouchWiz. You can use it to host a collection of apps, shortcuts and widgets. It's more or less the same as in previous versions of Oxygen.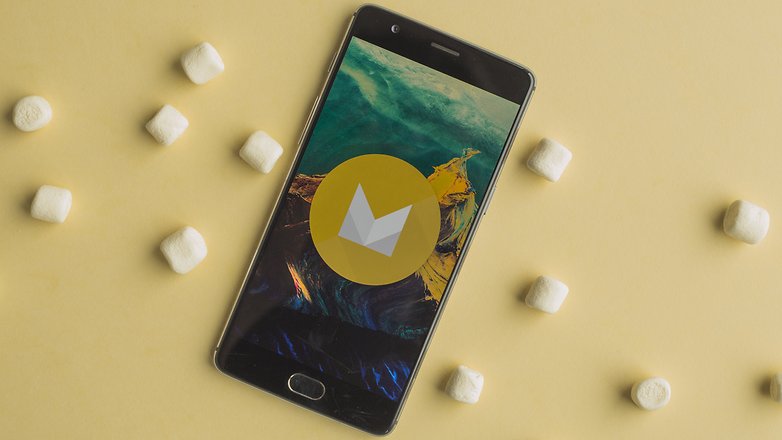 Features in Oxygen OS 3.1.1 include night mode, support for custom icon packs and the Marshmallow-derived Doze Mode and app permissions. There isn't much bloatware to speak of, thankfully, although you'll find the usual suspects already preinstalled – namely SwiftKey and Google apps like Maps and Chrome.
The software experience with Oxygen is smoother and steadier
Overall, the software experience with Oxygen is smoother and steadier than it was last year. Although OnePlus phones have traditionally been popular with the geek set, the OnePlus 3 could be an alternative to the Galaxy S7 Edge, or an iPhone 6s. Its reliability and palpable design give it mainstream potential. But if you're not satisfied with Oxygen, worry not. Its bootloader is unlocked from the factory, so you can flash ROMs if you'd prefer.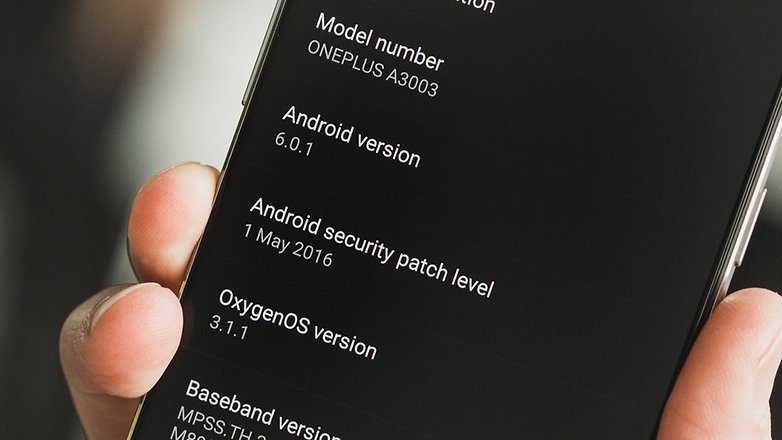 OnePlus 3 performance
Now the lion awakens. Hardware performance is where the OnePlus 3 overperforms. If you expect nothing more from this phone than raw power, whether for intensive gaming or simply to know you have it, then now is a good time to sit up in your seat. Here it is: the OnePlus 3 is one of the most powerful phones we've ever tested at AndroidPIT.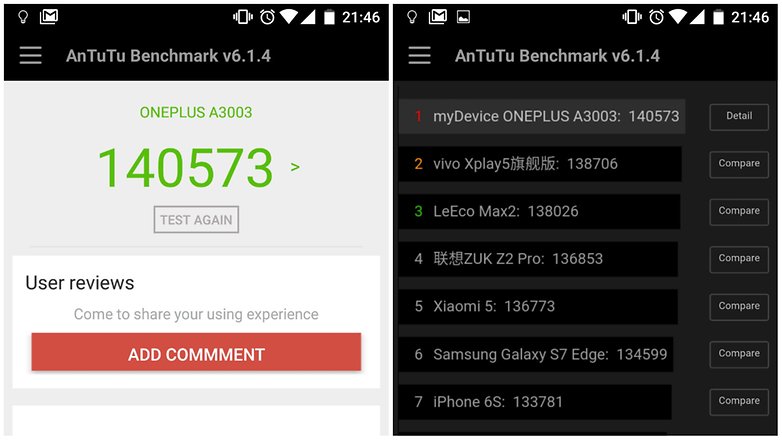 It has a quad-core Snapdragon 820, with two cores clocked at 2.2 GHz and the other two at 1.6 GHz. This is combined with an Adreno 530 GPU, 6 GB of LPDDR4 RAM and 64 GB of internal storage. The Snapdragon 820 performs very well in the OnePlus 3, without the throttling burdens that the OnePlus 2 experienced with its easily overheated Snapdragon 810.
The OnePlus 3 is one of the most powerful phones we've ever tested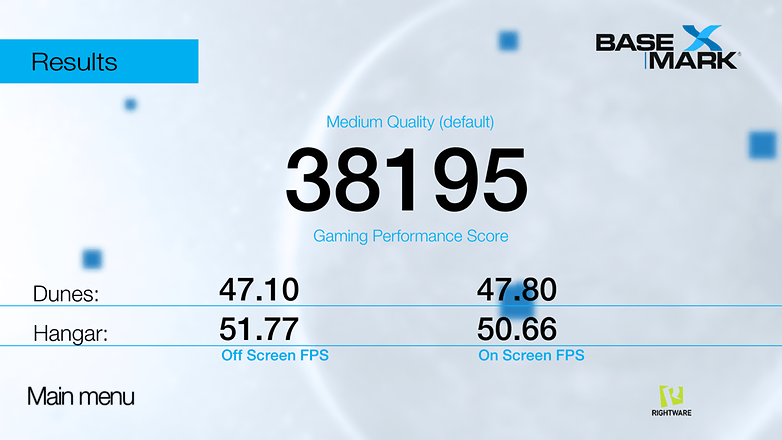 I ran a series of benchmarks over several days to test OnePlus 3 processor, graphics and battery performance. They included Vellamo Metal and Multicore, AnTuTu Benchmark, AnTuTu Tester (battery), Geekbench 3 and Basemark X, both in medium and high modes. I ran the tests three times and then calculated an average. What was the final result? The OnePlus 3 performed better than the incumbent number one – the Exynos 8890 variant of the Galaxy S7.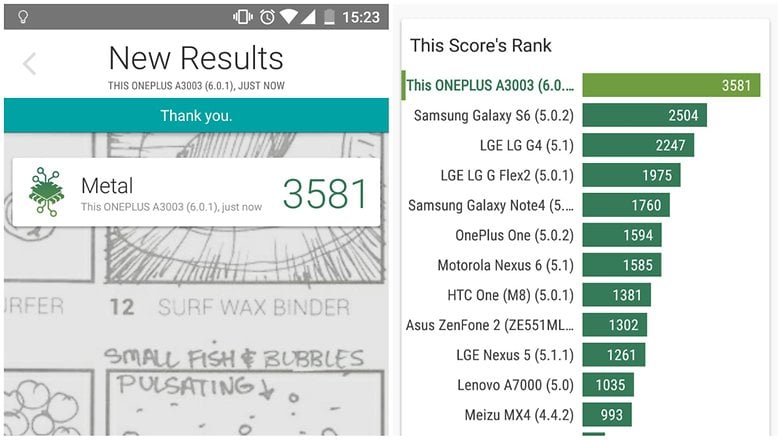 Interestingly, and to be taken with a pinch of salt, the best AnTuTu Benchmark score was 140,573 points. Compare this, also with some skepticism, to the ANTuTu benchmark we ran on the OnePlus 2 last year: around 62,000. This puts the OnePlus 3, at least for now, at the top of the smartphone pile for raw performance. But what does this actually mean?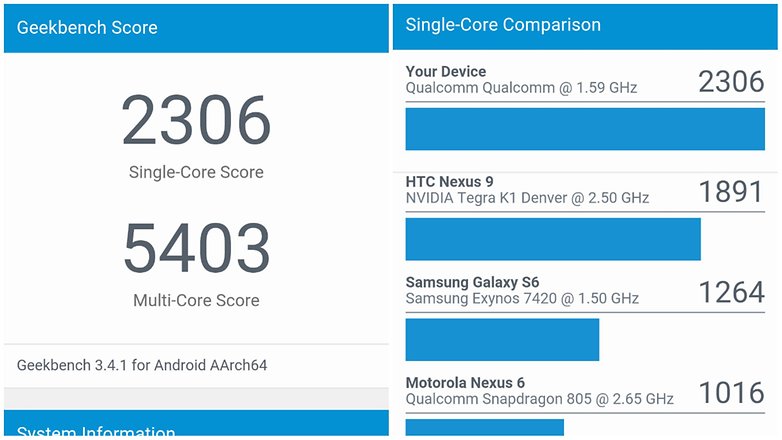 In everyday life, very little. You won't be accessing the full processing and graphical capabilities as you view cat pictures in Chrome, or make grey ticks blue in WhatsApp. But if you use power-intensive apps, most probably games, then you can be confident that the OnePlus 3 will run these at high frame rates for at least the next couple of years.
I think that for many potential customers of this phone, owning this power at a significantly lower price than the current stable of flagships is reason enough to buy it. Leaving a Ferrari in the garage doesn't hurt anyone, after all.
OnePlus 3 audio
In its speaker grille design, the OnePlus 3 departs slightly from the OnePlus 2. It has only one bottom-facing grille, which makes sense for its mono-speaker setup. The OnePlus 2 had a second grille to maintain design symmetry rather than channel actual sound, which makes little sense.
Switching to one grille has another benefit, namely that the 3.5 mm headphone jack and one of the microphones have been relocated from the top of the phone to where one of the grilles used to be. This gives the phone a cleaner and more functional design.
Sound quality from the bottom-facing speaker is good, with rich mid-range tones and crisp treble. Don't go throwing out your Bluetooth speakers just yet, but this is a decent driver that'll get the job done. Audio call quality is also satisfactory, with the call speaker producing warm tones even at higher volumes, working in tandem with noise-cancelling dual microphones.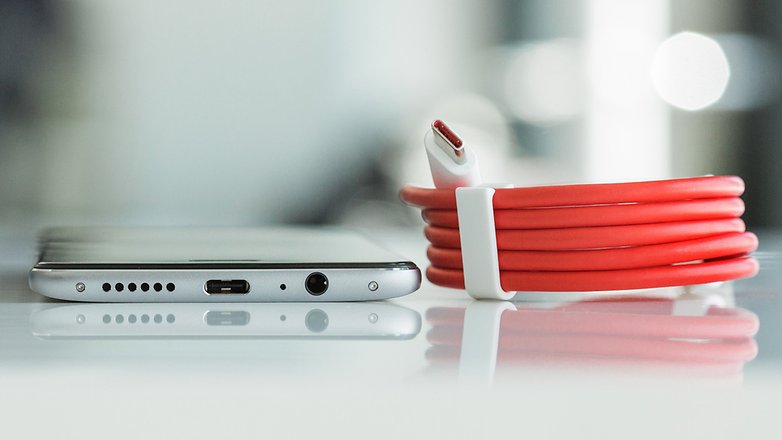 OnePlus 3 camera
I found the OnePlus 3 camera to be one of the weaker components in the overall package. On the rear is a 16 MP Sony IMX 298 sensor with an aperture of f/2.0. It features both optical and electronic image stabilization, along with phase-detection autofocus, RAW image support and 4K video capabilities.
The manual controls, such as for aperture and ISO, might suit your needs if you're a more serious photographer. I'd even recommend increasing the shutter speed if you're shooting moving objects, as indoor subjects often blurred when I was using automatic mode. Image quality is good overall, but low-light performance wasn't as good as I'd hoped. Quite a lot of noise appeared on my subjects' skin.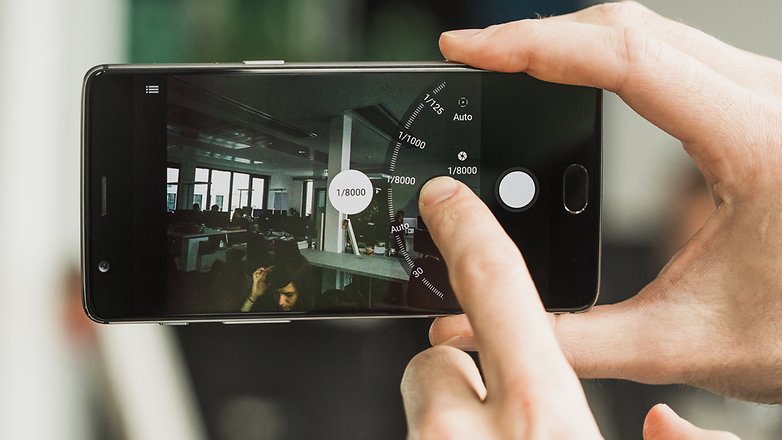 Sony's IMX 298 can shoot at very wide-angles. I found this useful indoors, but it led to image distortion when I tried capturing too much information in the frame. Getting consistently sharp details was also tricky, and optical image stabilization was part of the problem.
Getting consistently sharp details was tricky...optical image stabilization was part of the problem
If you're not used to it, or if you shoot quickly like I do, be aware that a stabilized lens might need a short moment to steady itself after your hands stop moving. Not a problem specific to the OnePlus 3, but there can be slight warping if you press the shutter release too quickly.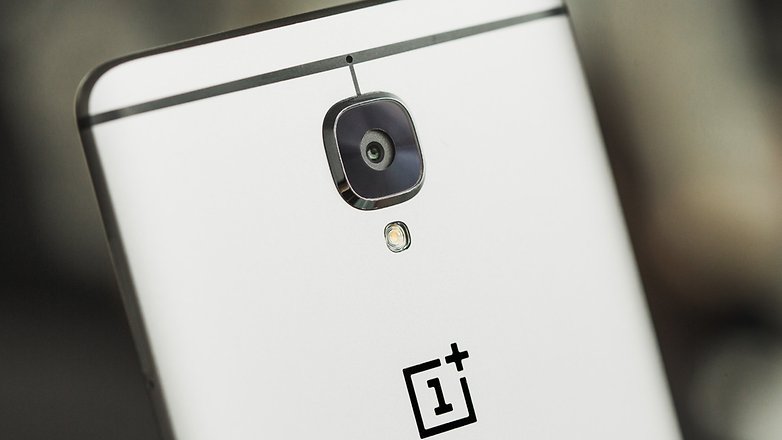 The front-facing camera uses an 8 MP Sony IMX179 sensor with an aperture of f/2.0. It's a decent selfie cam, with 'Smile Capture' mode setting off a three-second timer when you smile. I found image and video quality was more than enough for daily needs.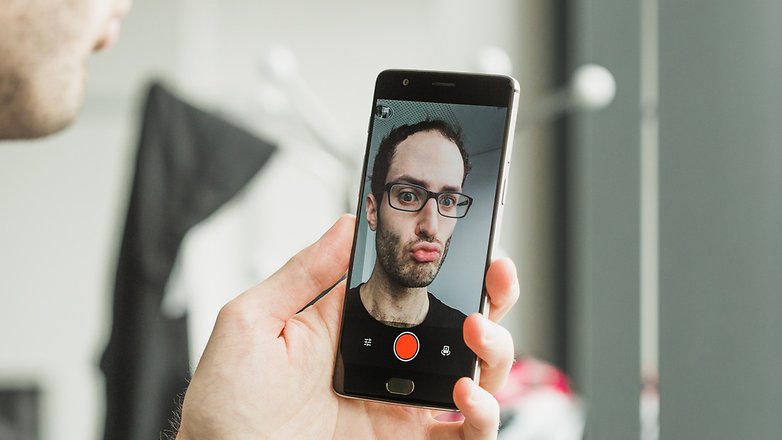 OnePlus 3 battery
The OnePlus series has always had decently-sized batteries. The OnePlus One has a 3,100 mAh unit, while the OnePlus 2 had 3,300 mAh of capacity. But there is a slight regression with the OnePlus 3, which has only 3,000 mAh. This is a normal size if you go by this year's flagship cohort, but it's strange that OnePlus decided to cut here.
I benchmarked the OnePlus 3 battery using AnTuTu's battery tester, and it performed slightly worse than the Galaxy S7, but better than the HTC 10, both of which have 3,000 mAh batteries. But the OnePlus 3 does have a large display to power, so sticking with Full HD resolution might be one of its saving graces during a time when QHD displays are becoming more common.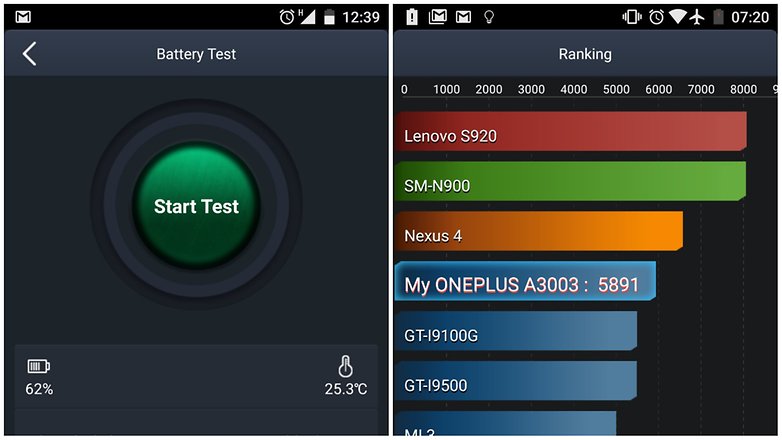 Above you can see the benchmark score of 5891. I found battery life to be relatively good, but I was charging it once a day with regular use. This phone is powerful and does chew power when you push it during gaming and YouTube sessions.
Marshmallow's battery management capabilities, ported into OxygenOS 3.1.1, do help during idle, and Dash Charge makes the recharging process less annoying. As I mentioned in the Special Features section, you can juice up the OnePlus 3 to 50 percent capacity in less than 30 minutes.
OnePlus 3 technical specifications
Final verdict
OnePlus has iterated on a compelling formula for three years now. The OnePlus 3 doesn't differ from what made its predecessors great; there are upgrades to the hardware each year, upgrades that all manufacturers employ, and sooner or later we buy in. However, this is the first time OnePlus has made a phone with enough design restraint, a smooth enough build of Oxygen OS, so as to be palatable to both tech and non tech-savvy consumers.
This is, for the moment, an unbeatably powerful smartphone. But it's also well-built enough that this doesn't even matter. Battery life isn't outstanding but, then again, not many phones can do much better than daily charging. The camera is good, but it's not fantastic. If you want to best photos, this is the wrong phone. This is also the wrong price.
But for $399, you're getting a lot. The OnePlus 3 offers performance, design and value that few manufacturers can beat. Whether or not it's upgrade time for you, it's clear that OnePlus is beginning to settle down as it aims for a more mainstream customer segment. And while it has flaws, the OnePlus 3 is a reliable, refined handset offering a feature-set that's hard to match.
UPDATE: Since the release of the OnePlus 3T in November, we've amended our overall score of the OnePlus 3, changing it from 4 stars to 3.5. The OnePlus 3 is still a good phone, but the hardware improvements of the OnePlus 3T make it the better phone for only $39 more. See our full review of the 3T for more details.
OnePlus 3 - where to buy?