7 simple battery tips for the OnePlus 2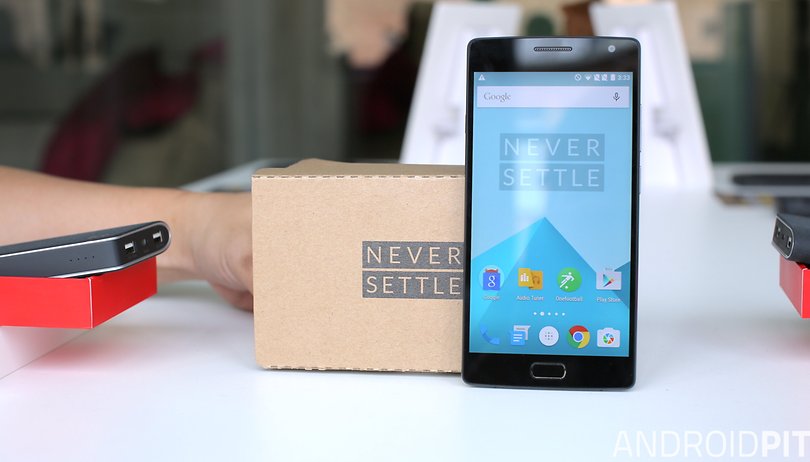 Despite packing a substantial 3,300 mAh battery, the OnePlus 2 somehow doesn't manage to stay charged as long as its predecessor, the OnePlus One – and that didn't exactly set the world on fire in that area either. It does have plenty of other features that make it worthwhile though, so here are seven ways that will help you keep it alive longer.
1. Dim the screen
Brightness is the enemy of battery life. So if you find that your OnePlus 2 can't last the day, head to the Display menu in Settings and turn the screen brightness down as low as you can bear, preferably less than 40 percent. You can also try out the phone's dark mode and see if that works for you
Turning on adaptive brightness can also help as it means your device will adapt to your surroundings, saving you a bit of juice, although we generally find that manually lowering the brightness is more effective.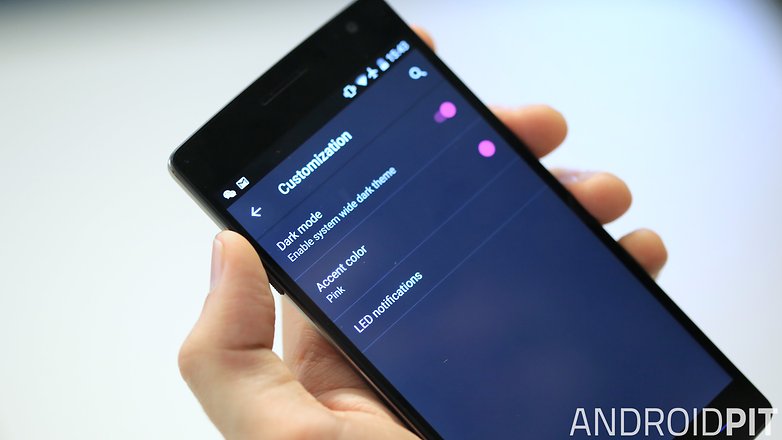 2. Switch everything off
Don't actually switch everything off, obviously. But there are a lot of things you can shut down to save those precious percentage points.
One of the most obvious is location services. While these are critical for apps such as Google Maps and Uber, most of the time they aren't needed, and while they're constantly checking on your whereabouts, they are eating up battery.
It's also worth considering your notifications and vibration settings. Switch off the things you don't need or use and you should notice a difference in battery life.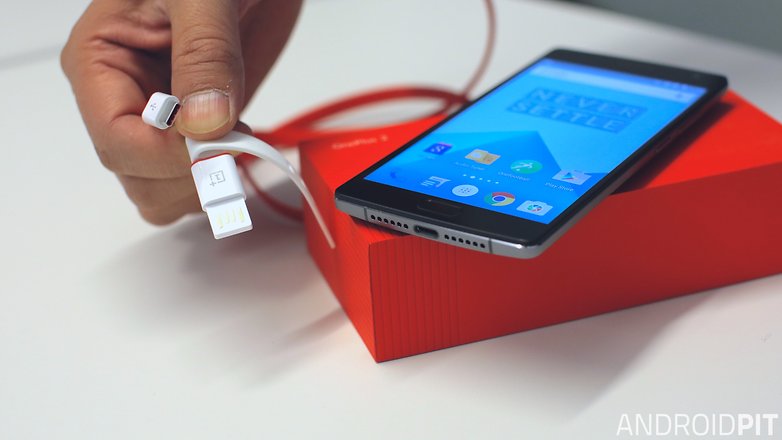 3. Disable the second SIM
The OnePlus 2 followed the recent trend of having a second SIM port. This can be useful but having two SIMs working at the same time can also be a huge battery drain. There probably aren't that many times when you need them both running, so we suggest switching the redundant one off.
To do this, go to Settings and toggle the appropriate SIM off. You can always switch it back when you need it.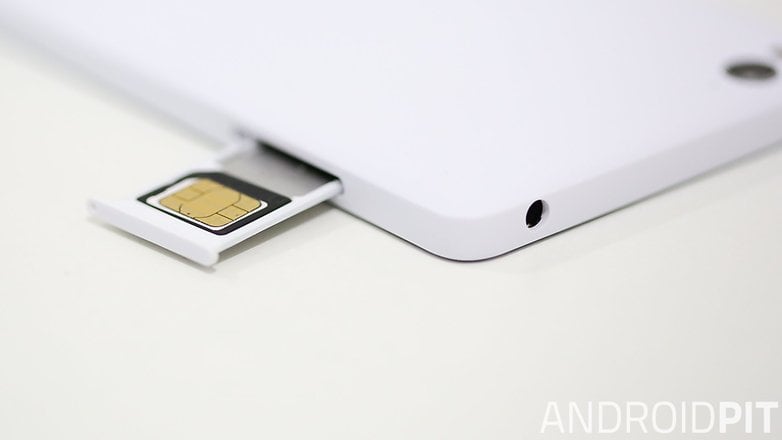 4. Don't over-sleep
Leaving your phone screen on when you aren't using it is a massive waste of battery. It's easily done though, particularly if you're distracted, perhaps by something shiny.
To mitigate this, change your settings so that your phone goes into sleep mode as quickly as possible – we recommend 15 seconds or less. Again, this can be found in the Settings menu.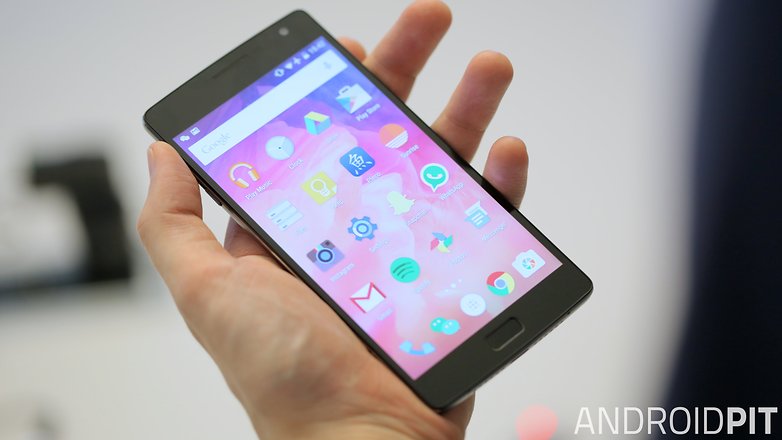 5. Remove bloatware
The OnePlus 2 shouldn't come with too much bloatware, but there's still a chance that it has some apps you can get rid of. For starters, if you bought the phone from Amazon, its app will be there – and if you don't use Amazon, you can get rid of it. If you bought the phone from a third party, there's likely to be even more.
Check the apps in your settings and disable or delete the ones you don't need. It's also worth checking which apps are working in the background and making a decision about which to keep.
6. Disconnect
While there are times when Wi-Fi and/or data are essential (most of the time that your phone is in your hand and unlocked), there are also large portions of the day when you don't need it.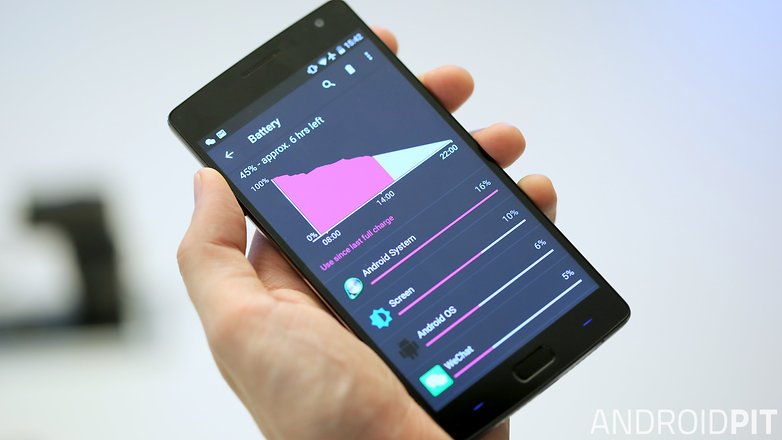 As long as you have Wi-Fi and data switched on, your phone will keep pulling data, so if you don't need it – if you are in a meeting or a place with no signal anyway – switch it off in Settings and your phone's battery will last longer.
7. Conserve power
Most Android phones have boasted Power Saving modes for some time now, but the OnePlus 2 offers a more customizable experience. Head to Settings and have a play with the power options to find the one that works for you.
Have you had problems with the OnePlus 2's battery? Have we missed any useful tips? Comment below.