Nokia 1: Android Go and weak hardware still doesn't cut it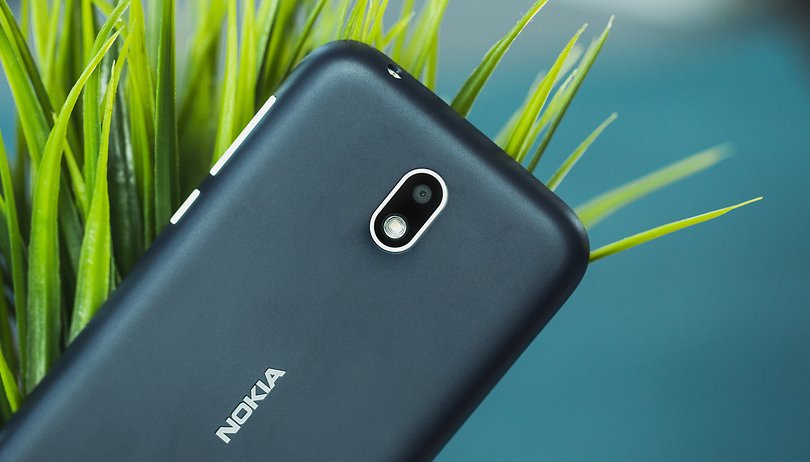 The Nokia 1 is by every measure an entry-level smartphone. Launching in Europe for just 99 euros (around $115), it relies on the simplest hardware, but still aims to be a successful smartphone solution for many users. Will this work? We investigate in this hands-on review.
Good
Complete package

Latest software
Trimmed down to almost nothing
For years I've been trapped in the high-end smartphone sector. For an absolute app junkie like me, I only considered smartphones with a lot of storage, and above all, a lot of RAM. Nevertheless, I jumped at the Nokia 1 as soon as it arrived in our editorial office. I wanted to see how good or bad a $100 smartphone could be in everyday life. My first impression at the MWC was quite positive, but I wanted to spend some time with the Nokia 1. The review required me to reconsider my point of view, but it also provided me with some insights.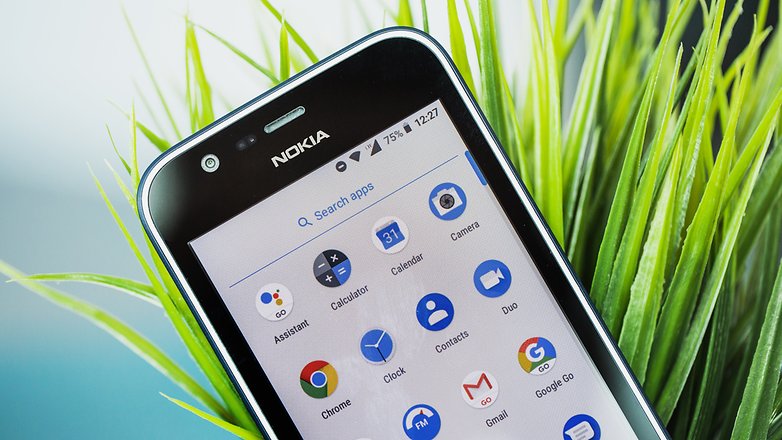 The Nokia's price is its key feature. The selection of components is completely trimmed down: a 4.5-inch low-resolution display (854 x 480 pixels), just 1 GB of RAM, a weak quad-core processor from Mediatek and just 8 GB of internal memory. Why such weak processing power for such a snazzy smartphone? The answer is Android Go. This Android version is slimmed down and optimized for low-performance hardware. In the first few minutes, the Nokia 1 also seems surprisingly fast, but you'll quickly start noticing imperfections.
In the basic configuration, this means that only a few Google apps are pre-installed and these are usually only available as Go editions. The device uses these apps because they're less demanding, to reduce the app size and consumption of resources. This configuration can be somewhat dysfunctional: Maps Go, for example, is a bitter disappointment, because it's the same as the website: there's no turn-by-turn navigation and the overall performance is poor. Gmail Go, on the other hand, runs almost perfectly, but jerks and jiggles sometimes.
Built-in waiting times
We've already reached the basic problem of the Nokia 1: despite the low display resolution, there are always short delays and waiting times, which aren't too noticeable at first, but become noticeable after a while. Even without a lot of apps installed (even with only WhatsApp installed), the Nokia 1 sometimes wakes up from standby after two seconds and then displays the lockscreen. It takes time to start apps and to switch between them as well. And it often takes a second until the keyboard pops up.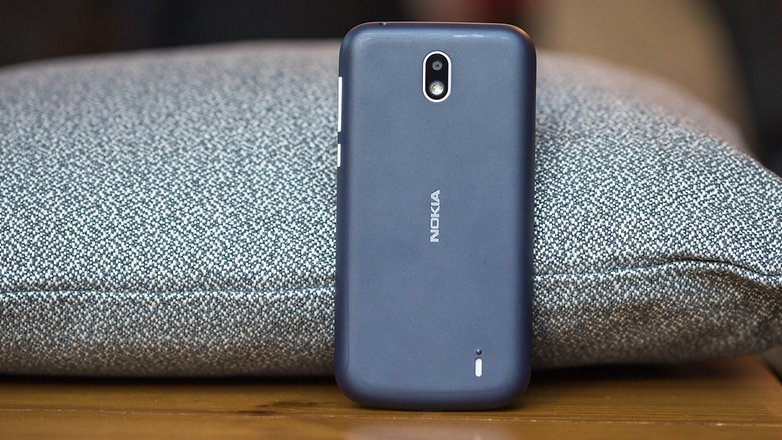 Android is known for a trick when changing apps: a screenshot is displayed in the app overview, which is only visible when switching between apps until the app finally displays its UI. The screenshot that Nokia uses, however, is so low resolution that it's blurred. When switching to another app, the Nokia 1 displays this fuzzy display for just under a second until the app is activated.
So please don't expect too much from the performance. Delays are part of everyday life with the Nokia 1, although they certainly won't disturb every user. In my test, I made myself aware of this again and again: this isn't the least bit about performance, it's about functionality without frills.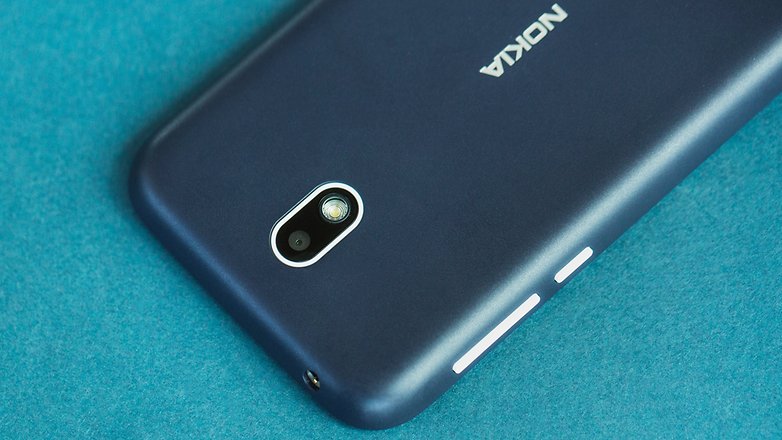 Apart from the stutterers mentioned above with app launches, however, it's easy to chat and make phone calls with the Nokia 1. In my test, I only dragged the apps and accounts I needed most onto the Nokia 1. I used the Lite version of the Facebook app. Many other services could be accessed via the browser. I'll touch on listening to music and my favorite messenger app Threema later on. The Nokia 1 is usually more than sufficient for these tasks.
More storage with a MicroSD card?
The scarce internal memory makes it attractive to expand the memory via MicroSD card. Due to the peculiarities of Android, it's recommended to format the memory card as internal memory, since otherwise the card isn't suitable for apps and their data. The 64 GB card from Samsung is fast enough in itself, but the system classifies it as too slow.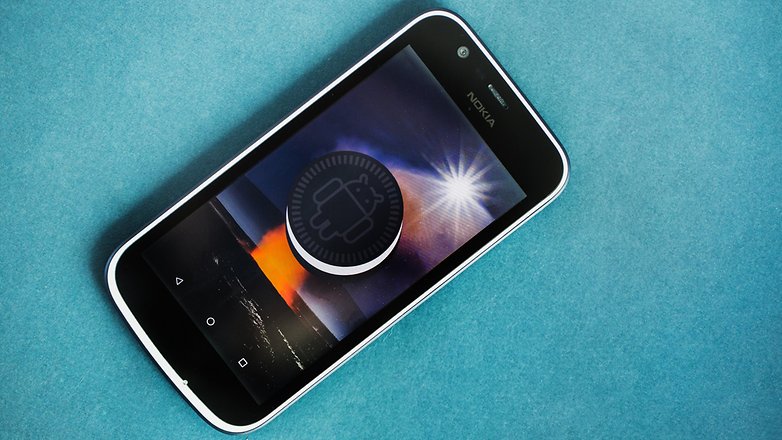 With the additional memory, the impression of poorer performance is also reflected in Passmark Disk benchmark tests, which fell from 36,551 points to 24,576 points. This is quite noticeable in operation because the apps start and are installed a little bit slower. In addition, the memory card costs between $40 and $50, which is a considerable drawback for the device's value for money.
Multitasking spoils everyday use
The multitasking performance is disheartening. Listening to music via a Bluetooth a headset (because the sound from the headphone jack sounds bad), reading emails and browsing websites? Forget it. Spotify stops working before you even finish typing a Google search. Music streaming services don't remain reliably active in the background. Weak.
Threema and Twitter fit better into the app profile for Android Go because they don't require that much memory. In principle you can stream Netflix on the device, but given the size of the display, this doesn't make much sense.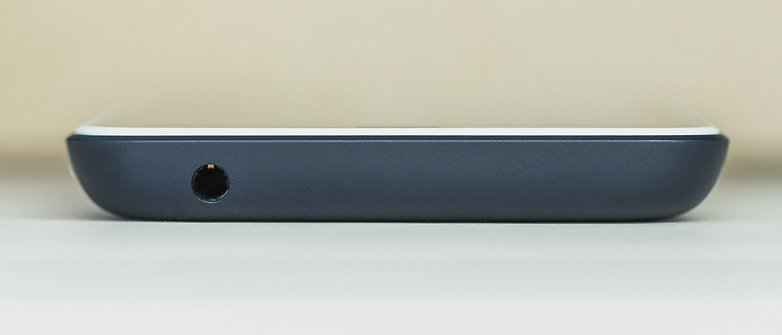 The software base is a clear advantage: Android Oreo comes in Version 8.1 and the security patches are from April 2018.
A proper battery and appropriate haptics
One more word about the feel of this rather small smartphone. The plastic back can be removed and exchanged for other colors. But the Nokia 1 isn't really compact despite its rather small display. This is ensured by the rather wide bezels. Nevertheless, it's smaller than other inexpensive smartphones. A charger, cable and headset are included in the box.
If you don't use the device very much, meaning occasional phone calls, text messages and WhatsApp, the battery life is good. You'll have enough battery life to to surf on the web while you're on the go. If you're a 'light' user, you'll have to connect the device to an outlet every two or three days. If you want more from the Nokia 1, you'll probably need the charger more often, but you'll probably be reaching for another smartphone soon anyway...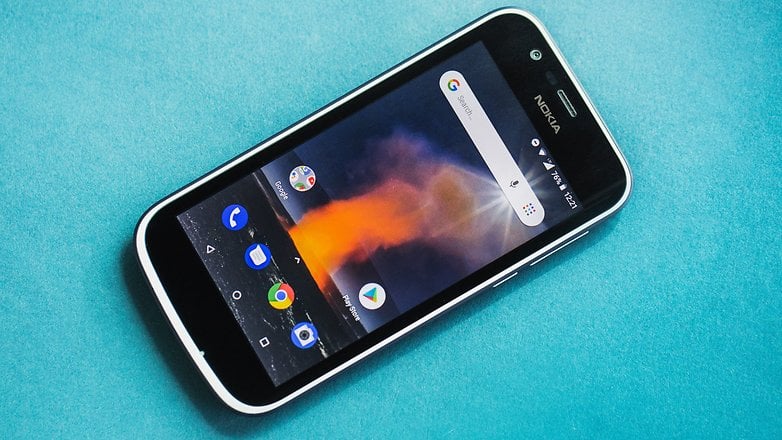 Nokia 1 technical specifications
Conclusion: Android Go isn't the solution
Android Go alone doesn't save the weak hardware of the Nokia 1. Short delays regularly interfere with operation, especially when the device wakes up from standby and the keyboard starts up. For fractions of a second, it looks as if the smartphone has crashed because there's no visual feedback.
Minimalism in terms of equipment still doesn't make a complete package. If you're considering devices in this price range, you can spend an extra $30 or $40 and get a significantly better smartphone. Although the Nokia 1 has its charm, its ability to do simple smartphone tasks just isn't enough.
My own journey with the Nokia 1 was quite informative. Devices don't always have to be high-end, and even the low-resolution display is sufficient for occasional surfing sessions. But my time with this inadequate device has shown how much more is possible with a powerful smartphone.
In short, the Nokia 1 is suitable for making calls and sending messages, but that's about it.