Nest Hello: now you can always know who is at your door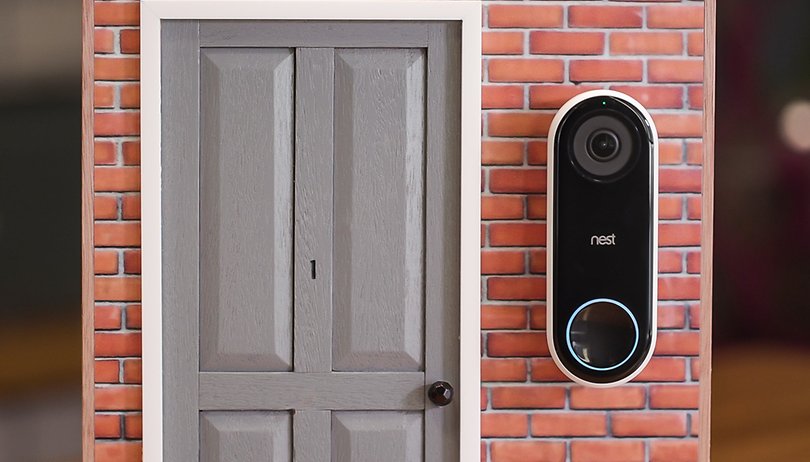 Nest Lab once again focuses on the safety of your home by bringing Nest Hello to the UK and Europe, an intelligent video door phone that will let you know at all times who is knocking at the door without having to look through the peephole. But how does it work and what advantages does it offer compared to a normal doorbell?
Who's that at the door? Nest Hello has the answer
Nest has been offering users devices designed for home security for years. After the smoke and gas detector Nest Protect and the different security cameras (Nest Cam IQ is the last of the list) comes Nest Hello, a smart doorbell that's ion your front door. Nest Hello, already available in the US for $229 dollars, has now crossed the Atlantic and is available in the UK for £229 (incl. VAT), or 279 euros in mainland Europe.
But what distinguishes it from more traditional doorbells or video door entry systems? Nest integrates the abilities of a Nest Cam into what might seem like a modern touch-key doorbell surrounded by a blue LED. Nest Hello integrates an HDR camera with a 160° viewing angle and a 4:3 aspect ratio to fully frame any person in front of your front door, including packages left on the mat.
Thanks to the motion sensor and night vision, Nest Hello will notify you as soon as someone rings your doorbell or simply stops in front of your door. Using the app on your smartphone, you can see who's at the door at any time and interact with each other remotely.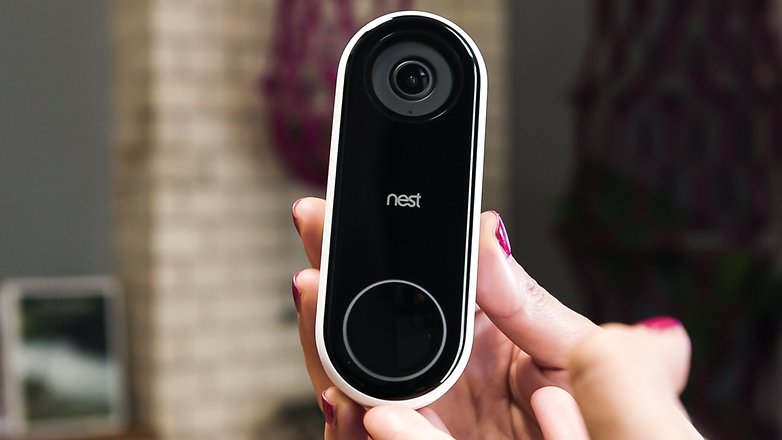 What does Nest Hello do exactly?
The bell itself is well made, but will not surprise you at first glance despite the pleasant design that measures 4.3x11.7x2.6 cm with a weight of 129 grams. It is a wired device, so no batteries. It's capable of all this:
Streaming: live 24 hours a day, 7 days a week directly from the app.
Access your snapshot history for the last three hours.
Full images: The camera offers a comprehensive view even at night thanks to its format and viewing angle and the Night Vision function.
Instant notification alerts: As soon as the doorbell detects a person, movement, sound or when the doorbell is actually ringed.
Speak and listen in HD: this function allows you to clearly hear the voices of the people at your door and interact vocally with them.
Quick answers: The app offers three pre-registered answers that you can select to respond quickly to your guests, even at a distance.
Google Home support: if you have one of Google's smart speakers, you can use it to tell you that a person is at the door.
How does it work with Google Assistant?
The collaboration between Nest and Google is certainly not new and Nest Hello keeps the support of Assistant. If you have a Google Home, Google Home Mini or any other third party speaker with built-in Assistant in your home, it will be Google's own Assistant that will vocally update you on notifications received. And if you have subscribed to Nest Aware, Assistant will specify the name of the person who just rang the bell.
Nest has also thought of those everyday situations when, for example, children sleep or you want to rest without interruptions: with the Quiet Time function you can mute the Assistant for up to three hours.
The extra features of Nest Aware (paid)
If you know Nest, you've already heard of Nest Aware, the paid service that allows you to take advantage of some extra features. In the case of Nest Hello, by subscribing to Nest Aware, with costs starting from $5 or £4 per month, you will have access to:
The entire video history of 5, 10 or 30 days and 24-hour continuous recording.
Known Face Alerts: With the Face Recognition algorithm, you can save friends and family in the app so the camera can recognize them in a snap.
Active zones: to receive notifications when a movement or person is revealed in a specific area.
Clip: Transform part of your history into short clips to share.
Nest Hello: technical specifications
| | Nest Hello |
| --- | --- |
| Dimensions | 4.3 x 11.7 x 2.6 cm / 129 g |
| Video camera | 1/3" color sensor 3MP (2K), 8x digital zoom |
| Video | HD UXGA 1600x1200, 30fps, H.264 encoding, HDR |
| Field of vision | 160° |
| Audio | microphone + loudpseaker |
| Lighting | RGB illuminated ring + status indicator |
| Night vision | 850 nm infrared LEDs |
| Operating temperature | -10 to 40° C |
| Certification | IPx4 |
| Security | 128-bit AES encryption with TLS/SSL |
| Connectivity | WIFI 802.11b/g/n, 2.4GHz, Bluetooth Low Energy 802.15.4 to 2.4GHz |
| Supported languages | Italian, English, French, Dutch, Spanish, German |
| Warranty | 2 years |
| Price | $229 / £229 / 279 euro |
Should you buy Nest Hello?
We didn't fully test the device, but saw it in operation for a short period of time during an event behind closed doors. Nest has once again created a good product with a pleasant design, smart functions and a simple user experience.
The brand focused on the term intelligence (not artificial in this case) that allows the camera to recognize a person from an animal, to notify the user immediately wherever they are, and to interact with guests (both expected and unexpected). It sends notifications to your smartphone (with photos) both when someone rings the doorbell and when someone is in front of the door for just a few seconds.
Nest Hello is a device that could, however, be optimized in different ways. For example, by introducing personalized quick responses or opening the front door automatically after recognizing our face and taking your fingerprint for added security. If the introduction of personalized answers could take place through a simpler software update, the automatic opening requires the integration with a smart lock and therefore a greater commitment, since this really put the security of your home to the test.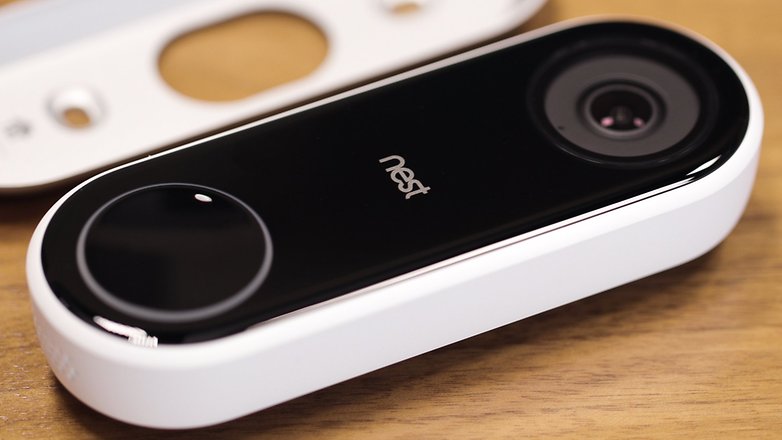 As often happens with this type of devices, the price is not really cheap: £229 or $229 on the brand's official website. Personally, however, I think it reflects the work and technology behind it, and the decision to spend this amount on a smart video door entry system is another personal matter. Nest Aware is optional. It's not really necessary but a nice extra. If you have experience with the installation of similar devices you can avoid additional costs by following the guidelines but consider that the brand itself suggests to rely on qualified personnel to avoid problems with the operation of the device.
For those seeking to optimize the security of their home in a smart way by replacing their doorbell, Nest Hello seems to be a good solution. Would you buy it?