MWC 2017: everything you need to know
Update:

Overview of all our hands-on reviews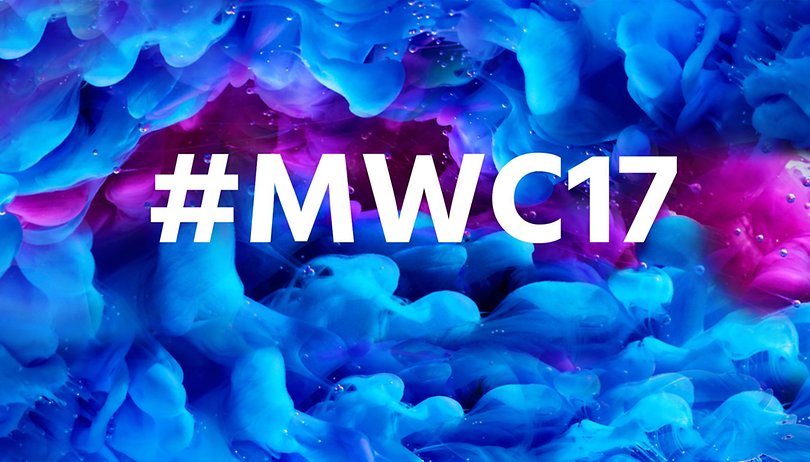 True Android fans have three dates marked on their calendar for the major international tech expos: CES (Consumer Electronics Show) in Las Vegas, IFA (Internationale Funkausstellung) in Berlin, and MWC (Mobile World Congress) in Barcelona. MWC is the one we're interested in here, as it is the number one European event in the first quarter of 2017. Here, we'll keep you updated on the latest news of the event and give you an overview of all of our hands-on reviews so far.
Mobile World Congress in 2017: What, when and where
At MWC, the who's who of the mobile communications sector gathers in the Catalan capital to present the highlights of the first half of the year to the public. This year, the Mobile World Congress (MWC) is taking place between February 27 and March 2, 2017. For the press, the doors to the Mobile World Congress will open a few days before, so that the highlights can be presented even before the trade fair gets under way. We will, of course, be on hand to tell you everything that's happening.
As in previous years, the location for the mobile communication sector's big rendez-vous is in Barcelona, Spain, at the Fira Gran Via conference facility, which is home to an impressive 14 km of fiber optic cables, 52 km of Ethernet cables and 1,200 WiFi hotspots.
MWC 2017: Honor surprises everyone
Honor had initially stated they would not be releasing any new devices at this year's MWC, but iT surprised everyone by releasing the Honor 6X ProKit-Edition and announcing it would unveil another new smartphone in April 2017.
At the moment, there is little in the way of concrete information on the new Honor device, but since the General Manager of Honor Germany made the announcement at the release event for the Honor 6X ProKit-Edition, we know its definitely coming. Germany will be one of the first countries where it will be released, and other markets are then expected to follow. Once we have more information, we'll be back with all the details.
The Honor 6X ProKit-Edition is a bundle put together by the Chinese manufacturer based on the feedback it received from its customer base, and includes a selfie stick and headphones. We managed to get a brief look at the new bundle in Barcelona to provide you with our first impressions.
MWC 2017: Sony is back
Sony's press conference is on February 27 at 8:30am. The company revealed the Xperia XZs and XZ Premium. Sony's XZ Premium makes use of the industry's first three-layer stacked CMOS image sensor, allowing for impressive slow motion video capture. In addition, the Xperia XA1 and XA1 Ultra were revealed at MWC and we got a chance to do a hands-on review of these super mid-range devices.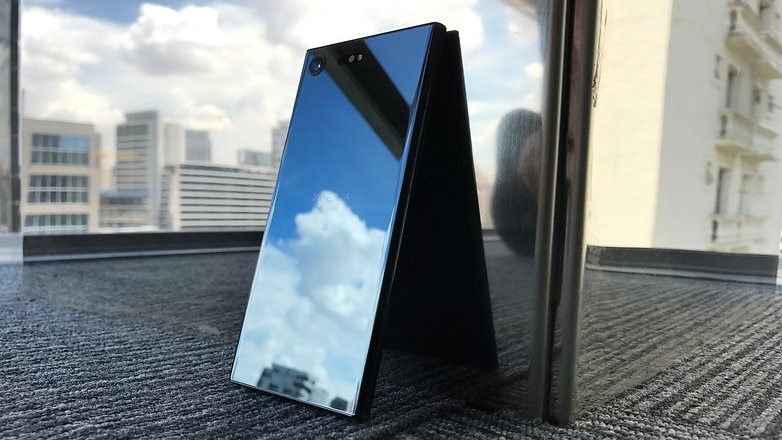 MWC 2017: Samsung unveils the Galaxy Tab S3
Samsung unveiled the Galaxy Tab S3 during its press release and we were interested despite the lack of the Galaxy S8, which is to come in March. The Galaxy Tab S3 received a lot of improvements over its predecessor, the Tab S2, including the S-Pen and revamped Grace UX software interface. It comes with jacked up speakers and a great display that will make it a great multimedia device. We just hope that it won't cost us an arm and a leg. We got our hands on it at the press conference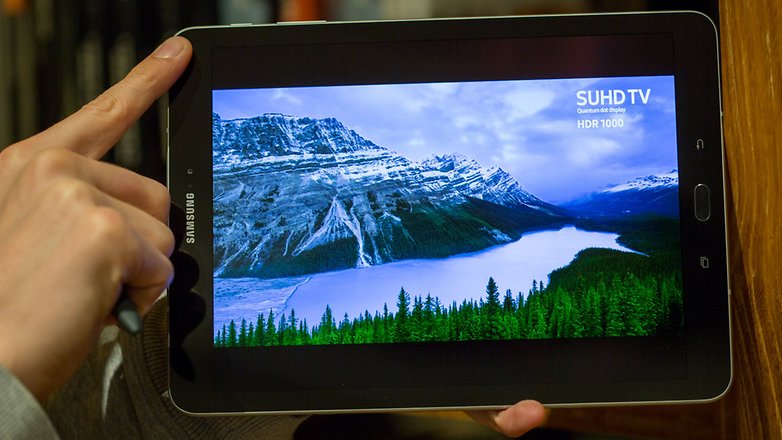 MWC 2017: Nokia - making a comeback
Nokia (HMD Global) had their press event at 4:30 pm on February 26, and it declared the global release of the previously China-only Nokia 6, along with the new Nokia 6 Arte Black Special Edition. Plus, they announced the lower priced Nokia 5 and Nokia 3 smartphones, and a revamp of the Nokia 3310 (with Snake!). Check out our hands on review: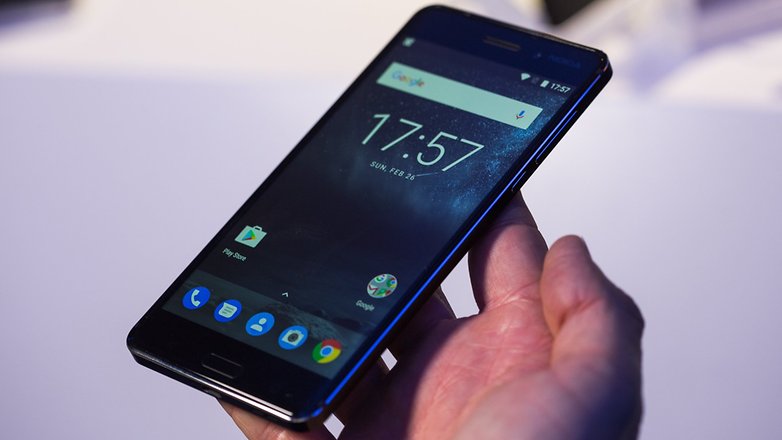 MWC 2017: Lenovo releases the Moto G5 and Moto G5 Plus
Like many other smartphone brands, Lenovo has been pulling out all the stops in it's attempt to relaunch into the smartphone market and provide users with new and more interesting options. The release of the Moto G5 and Moto G5 Plus at MWC 2017 has been where the Taiwanese brand has chosen to make its mark. Here Lenovo attempting to promote their two mid-range options as state-of-the-art smartphones. We were invited to attend the press event in Barcelona and managed to get our hands on the newest Lenovo devices. Here are our first impressions.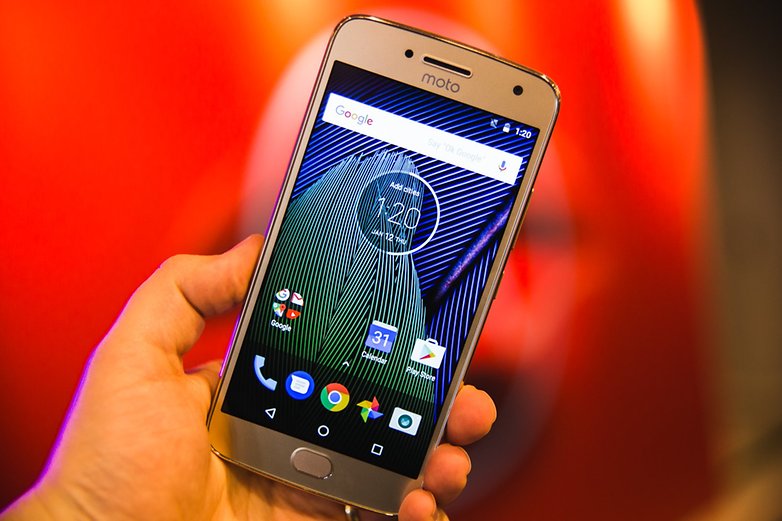 MWC 2017: Huawei unveils the P10 and P10 Plus
As all the leaks have been indicating, Huawei has released its newest smartphones at this year's MWC - the Huawei P10 and P10 Plus. Both devices run with Android 7.0 Nougat and include an optimized version of the Huawei EMUI 5.1 interface, and are supported by either 4 GB RAM and 64 GB internal storage or 6 GB RAM and 128 GB internal storage. Huawei has opted to use the same dual camera configuration as for the Huawei Mate 9, including a 20 MP black-and-white lens with a 12 MP Leica color lens. Despite the Nano-Coating protection that protects the device from water, Huawei ignores IP certification for either the P10 of P10 Plus, so the Chinese manufacturer will be behind its waterproofed competition. Our team was present at the Huawei launch in Barcelona and were able to get an early look at the latest devices.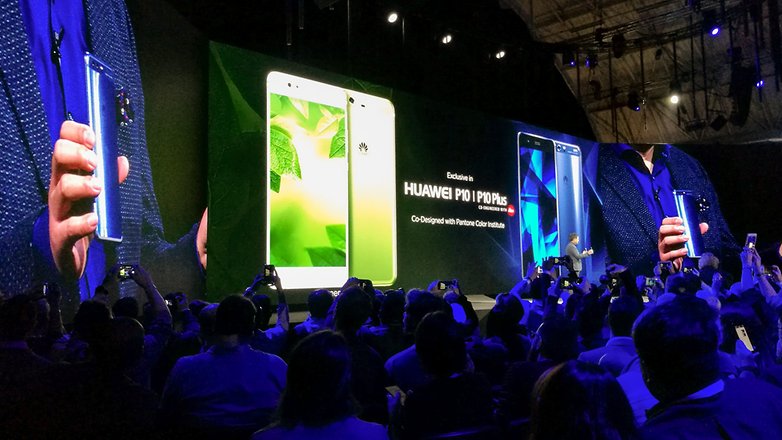 MWC 2017: LG G6 is made official
The 5.7-inch LG G6 was featured by the company at this year's MWC, as we had suspected, answering users' wish list, as LG has tried to convey, with its main selling point being that it offers a big screen that can fit in your pocket. The QHD+ with Dolby Vision, Android Nougat-running LG phone with Google Assistant on board, has a Snapdragon 821 processor, accompanied by 4 GB of RAM and either 32 GB or 64 GB of internal storage. It comes with a dual 13 MP camera that LG hopes will wow us with its 125 degree capture range. Its IPS 68 certification and increase in battery capacity are sure to make it market favorites, LG's hope after the disappointing sales of the LG G5. We were live at the LG press event in Barcelona and got out hands on the device. Check out our hands-on review: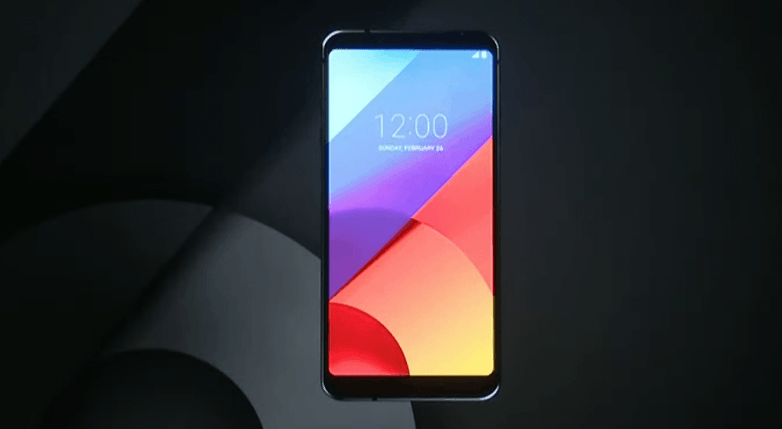 MWC 2017: Blackberry presents the Blackberry KEYone
Blackberry just announced its 2017 smartphone, the BlackBerry KEYone, at their MWC press conference, a smartphone of 4.5 inches with a feature-packed physical keyboard and Android 7.1 Nougat running on board. The aluminum-built compact smartphone with a soft-touch textured back will be available starting in April around the globe and will sell for the price of $549 in the USA. Similar pricing will be available in other regions.
What's cool about the Blackberry KEYone: the physical keyboard is more than what it seems as it is also a touch-sensitive control pad, allowing you to program every letter to launch any app, plus you can setup various shortcuts for emails and weather. It also hides a fingerprint scanner integrated into the space bar. Indeed, the KEYone is "Distinctly Different", Blackberry's selling slogan, as it gives fans of the physical keyboard they want, all in a neat near-stock Android package with all the newest features of Android 7.1 Nougat, such as multi window view. What more, Blackberry is taking security seriously this year, doing such things as encrypting the Snapdragon 625 processor and promising regular security updates (including ones from Google) for the entire life of the device.
We were at the press conference and had a chance to take a close look at the phone. Here is our hands-on review: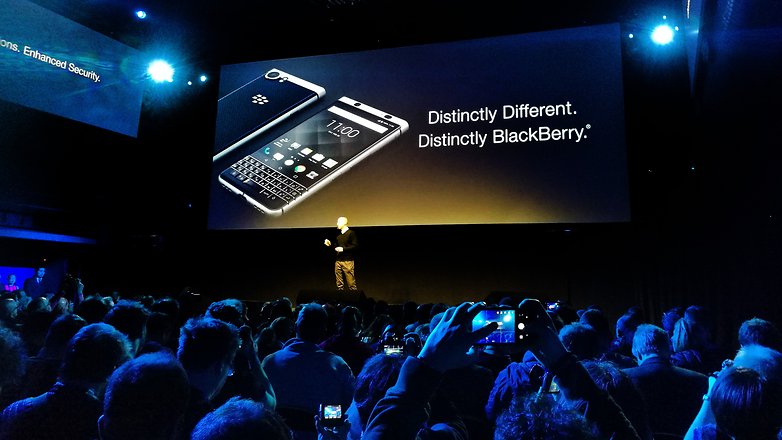 MWC 2017: Lenovo Moto - revealing a new X device?
Lenovo's press event is scheduled for February 26 at 4:30 pm. Leaked images of the Moto G5 and G5 Plus have been popping up online for weeks now, so we can expect to see these devices at MWC. Lenovo could also release the Moto X.
The full leak details of the Moto G5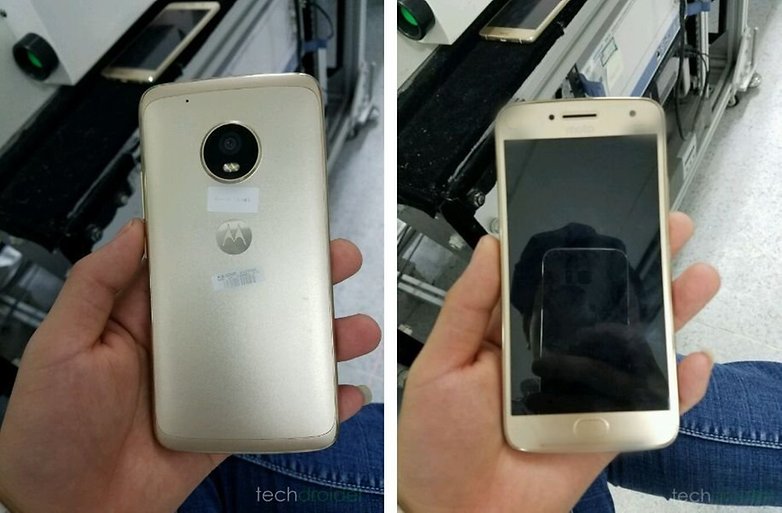 MWC 2017: HTC may be revealing the new flagship?
HTC is planning six to seven new smartphones for 2017. Of these, two have already been released, the HTC U Ultra and HTC U Play, both featuring the HTC Sense Companion AI. 2017 will also see the release of the successor to the HTC 10, which incidentally won't be called the HTC 11. The flagship not-HTC-11 might be released at MWC 2017. HTC launched the One M9 at MWC 2015, but in 2016 the company skipped showing off the HTC 10 there and had its own virtual event instead. In 2017, the flagship may be at MWC or it could again skip showing off its new flagship at MWC and instead launch it just afterwards in March. Only time will tell.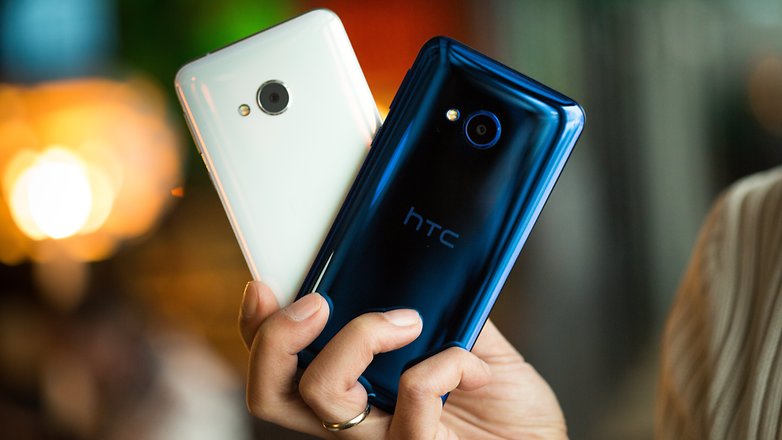 MWC 2017: Other manufacturers
Other manufacturers like Asus, ZTE etc. will be at MWC, but we still don't know what they could be presenting. We will have to wait and see.
MWC 2017: Xiaomi not attending
Quite a few people were looking forward to seeing what new products Xiaomi would present at MWC 2017, and all indications were pointing to the possible release of its new flagship device, the Mi 6. A company spokesperson has confirmed that Xiaomi doesn't have any new devices to showcase at MWC 2017 and so will be skipping the event completely.
MWC 2017: Smartwatches - an endangered species
Smartwatches were conspicuously mostly absent from MWC 2016, and they likely will be again for 2017. The market for these devices isn't hot right now, and major manufacturers are preferring to focus on smartphones, VR and other gadgets. For example, recently Moto's head of global product development Shakil Barkat said, "Wearables do not have broad enough appeal for us to continue to build on it year after year," so the company's annual device roadmap won't contain any smartwatches in 2017. We won't see anything from Samsung, since the company released the Gear S3 at IFA 2016.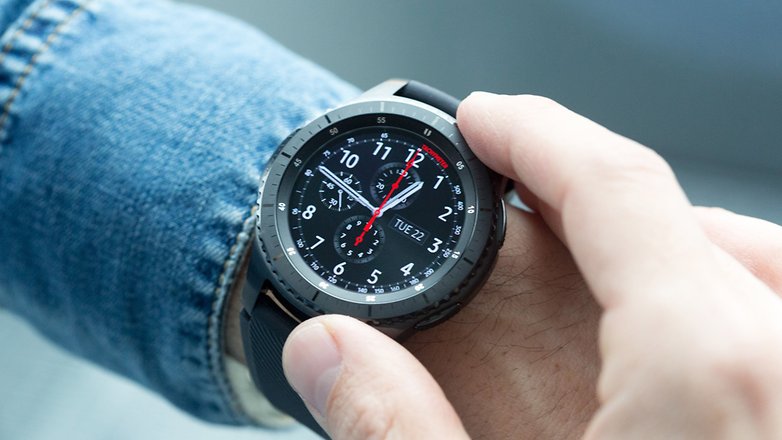 What would you like to see revealed at MWC 2017? Which manufacturers will live up to expectations and which will disappoint? Share your thoughts in the comments below.
---
Some comments may refer to an older version of this article.