Motorola Razr 2019: manufacturer warns of display damage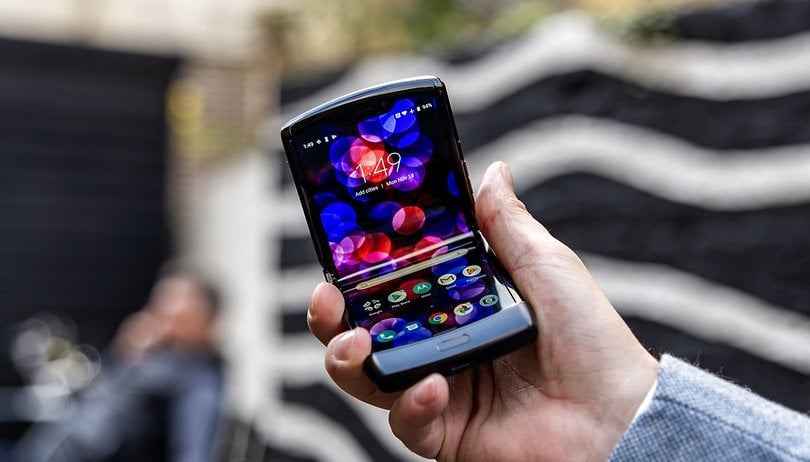 In the USA, since the weekend, courageous people can pre-order the new edition of the Motorola Razr with a foldable display. Courageous, because Motorola has published a care manual for the clamshell phone, which states that damage to the sensitive display will probably be the norm.
You've gotta hand it to Motorola: unlike other manufacturers who venture into the terrain of new innovations and promote products before they are even ready for the market, the company is very transparent about the teething troubles that can still affect folding displays. Buyers of the Motorola Razr at least know what they are getting into.
"Screen is made to bend, bumps and lumps are normal," writes Motorola in its video care instructions for the new Razr. Sharp objects and protective foils should, therefore, be kept away from the display. Buyers will probably not get a robust smartphone for the steep purchase price. The Motorola Razr is expensive but hardcore fans of the foldable retro phone will probably still accept possible damages.
Foldable mobile phones are not really suitable for everyday use so far. Samsung will most likely present a further development of the Galaxy Fold by the summer and will have turned a few screws - it was the folding mechanism in particular that caused the South Koreans headaches after the launch and caused mockery and ridicule online. Huawei was the only one to receive predominantly good but also negative criticism a year ago. The foldable Huawei Mate X is said to have sold over 200,000 units to date - a new edition could be the potential Huawei Mate Xs, which is also said to have an improved hinge and current features.
It remains to be seen whether we will already see the foldable innovations of the smartphone industry at MWC 2020 in Barcelona at the end of February. Soon the new, rigid flagships of Samsung, which are expected to fall under the name Galaxy S20, will probably be in the starting blocks.