Meizu Pro 6 review: is that a new iPhone?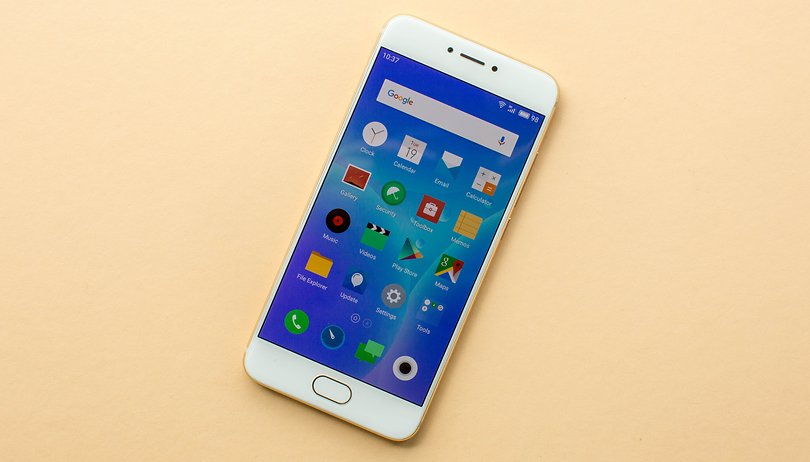 Bearing an undeniable similarity to the iPhone and carrying the latest version of Flyme OS, the Meizu Pro 6 is the most recent attempt to win over users who want high power at a low price. It's a device with several virtues, but originality is not among them.
Good
Good performance

Attractive price
Bad
Derivative iPhone design

Poor battery life

Mediocre camera

No 800 MHz LTE band
Meizu Pro 6 release date and price
While the Meizu Pro 6 is unlikely to see an official US launch, the 32 GB version can be ordered online from mid-August for 2,499 CNY, which works out at around $374. There will also be a 64 GB version, which comes in rose gold, but its price has not yet been confirmed.
Meizu Pro 6 design and build quality
During the week I spent with the Meizu Pro 6, three different people have asked me if I had bought a new iPhone. The similarities between this phone and Apple's flagship are undeniable at first glance, but this is nothing new for Meizu, whose designs have always drawn deep inspiration from the Cupertino company.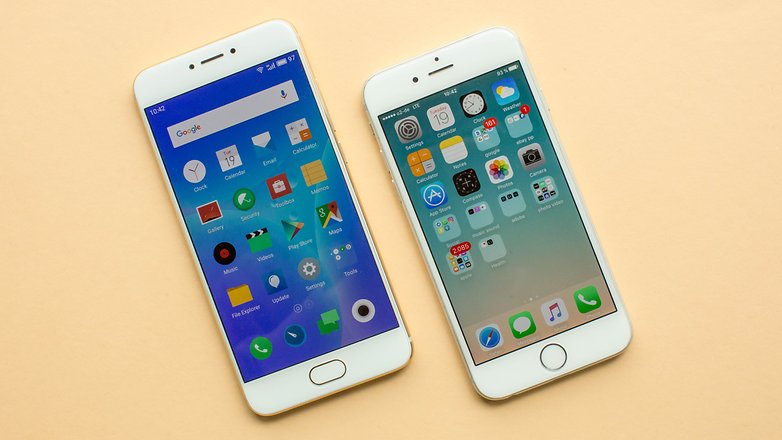 Leaving aside obvious comparisons, it is easy to admit that the Pro 6 is a phone with a sleek and slim design. Its dimensions find a perfect balance between ease of use and enjoyment of multimedia.
The front of the device features slimmer bezels than the iPhone, and there's an oval home button below the screen, while at the top there is the front camera and call speaker, as well as a proximity sensor.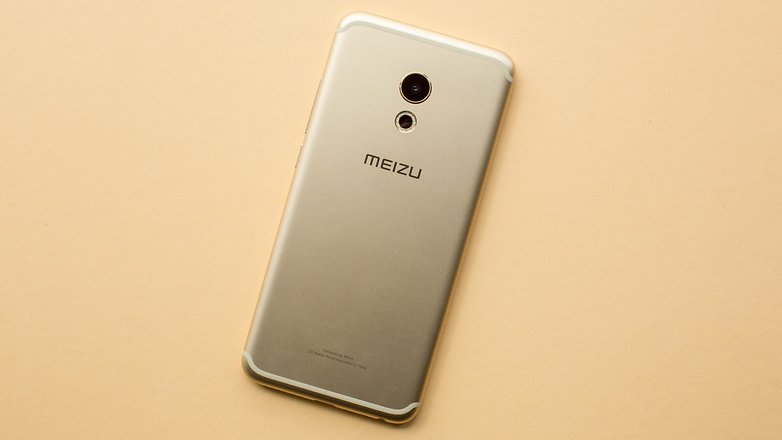 On the back panel, the arrangement is similar to that seen in the leaked images of the iPhone 7, i.e., plastic strips lining the upper and lower edges. The Meizu logo is in the centre, below a 10-LED flash and the main camera lens. The speaker, headphone jack and USB Type-C port are all located along the bottom of the frame.
Meizu is not the only manufacturer to be inspired by the iPhone, but it is the most obvious example. The design of the Pro 6 is far from unpleasant, but if you're thinking of picking one up, you have to be willing to accept suspicious looks and questions every time you pull it out your pocket.
Meizu Pro 6 display
Up until now, the Meizu Pro line could be understood easily in relation to the Samsung Note line: larger screens and pumped up specs. But not anymore: the 5.2-inch Pro 6 is closer in dimensions to the main 2016 flagships, while it's the Meizu MX6 that comes with a larger, 5.5-inch display.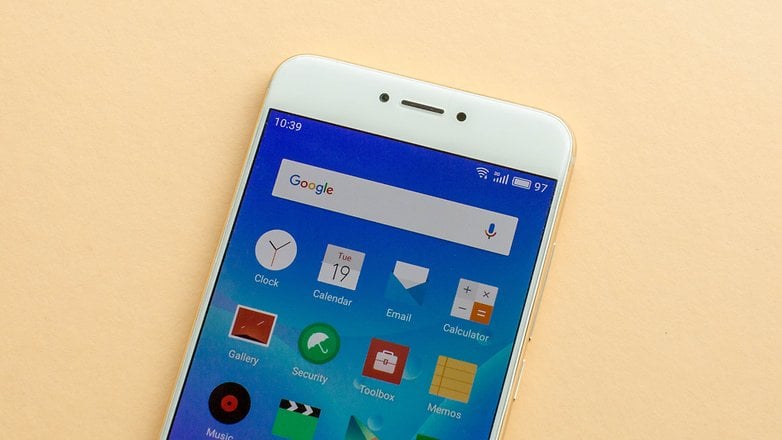 The resolution is Full HD, resulting in 423 ppi, which, unless you're thinking of using virtual reality, is more than sufficient to ensure sharp image quality. In addition, the technology used is AMOLED, so color reproduction and contrast are excellent.
The brightness is also more than acceptable, even when used under strong artificial light or direct sunlight.
Meizu Pro 6 software
The Pro 6 comes with Android 6.0 Marshmallow. Pasted over this is Flyme OS 5.2, Meizu's own UI, which dispenses with the app drawer and features gesture recognition.
The home button is the only navigation button on the phone, meaning there are neither capacitive nor on-screen buttons. Place your finger on the button to use it as a return button, press it to travel to the home screen, and swipe from the bottom of the screen upwards to open the recent apps drawer.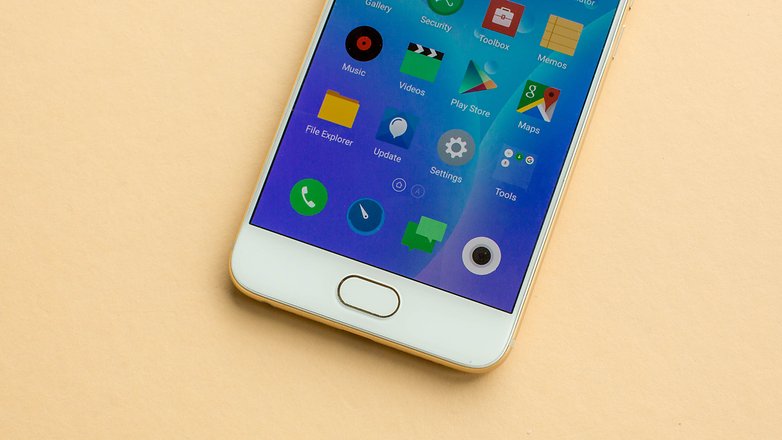 This configuration sounds more complicated than it is: in a few minutes it is easy to get used to the gestures. Perhaps the only problem is that the recent apps drawer will sometimes open up by mistake, especially when playing games designed for vertical orientation, such as Sonic Dash.
Besides this, Flyme brings a feature called Smart Touch. When enabled in Quick Settings, a small, floating joystick-like button appears, and each movement of the button is used for a different action: press on it to go back, slide it up to return to the home screen, down to open the notification bar, etc. All of these actions are customizable.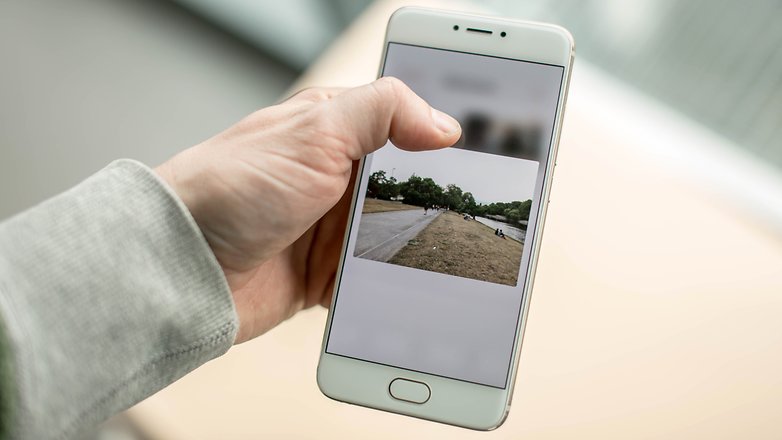 The phone also features Force Touch, but it is only compatible with Flyme's own applications, like Gallery, Notes, etc. By pressing firmly on these apps' icons, a different actions menu opens up. Force Touch can also be used within each application, such as in the above image, where a firm press has been used to open up a photo from a thumbnail. Force Touch has not proven too popular among manufacturers and Android developers (the only ones that have displayed interest in this feature have been Chinese manufacturers), so it is hard to see it being very useful in the long term.
The amount of preinstalled applications is not overwhelming, and virtually all are relatively useful, but none of them are uninstallable. They have a very similar appearance to their iOS counterparts, using color palettes and designs familiar to even the most casual iOS user.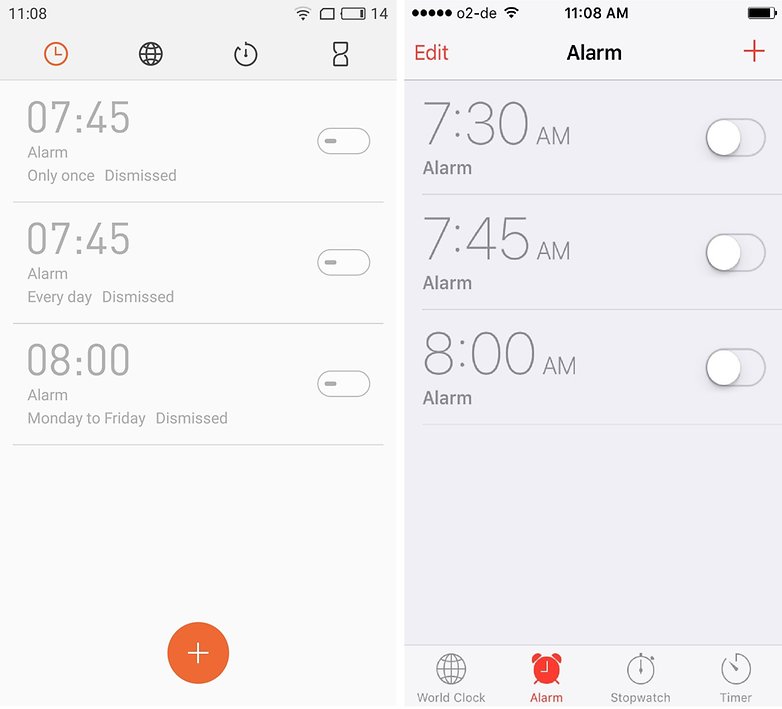 The international version of the phone comes with Google Maps and Play Store, but no other Google applications. Gmail, Drive, et al. have to be downloaded from the Play Store.
Meizu Pro 6 performance
Meizu has used Samsung's Exynos chips in the past, but the Pro 6 is powered by the MediaTek Helio X25, which runs two Cortex A-72 cores clocked at at 2.5 GHz, four A-53 cores at 2 GHz, and four A-53 cores at 1.4 GHz. There is 4 GB of RAM on board, and there's the option of 32 or 64 GB of internal storage.
Generally speaking, there is little to complain about when it comes to the Pro 6's performance. Except for minor and irrelevant exceptions, games work perfectly. The graphics processing may not be as good as the Galaxy S7 Edge, but neither is any other phone's in this price range.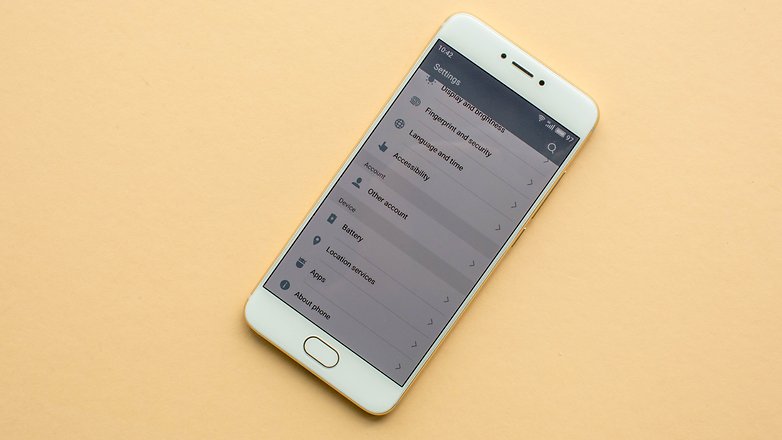 Multitasking using the recent apps drawer can sometimes slow the device down, but apps can also easily be closed from this window, similarly to how they're handled in MIUI, Xiaomi's UI. There is also a Cleaner and an Accelerator to be found in the Security application that comes preinstalled on the phone, which helps to speed things up a bit.
The Pro 6's storage is not expandable via microSD. Another disadvantage is the lack of LTE 800 MHz band.
Meizu Pro 6 camera
As with most Chinese manufacturers, the camera has never been the main attraction of Meizu phones. The Pro 6 comes with a Sony IMX 230 sensor, which captures images at a maximum resolution of 21 MP, and the lens has an aperture of f / 2.2. Its autofocusing works using a hybrid laser and phase detection system.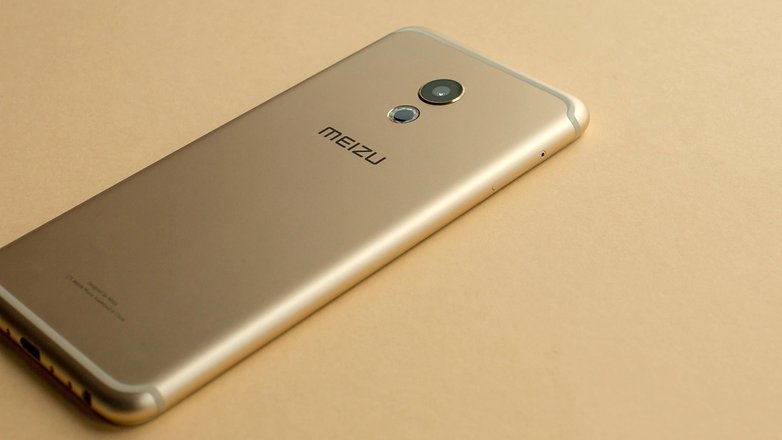 Noise management could certainly be improved, and although images usually come out pretty sharp, the white balance needs work, and color reproduction is inaccurate.
The Meizu Pro 6 is capable of taking decent images, especially under favorable light conditions, but, as expected, its results are clumsy in low-light and at night. If you consider a high-quality camera an essential requirement in your next phone, you'll have to look elsewhere. Even the cheaper Moto G4 Plus is capable of taking better pictures than the Meizu Pro 6.
The camera software is simple and intuitive, and its design resembles that of TouchWiz, Samsung's UI. It also has its own manual mode that, while interesting, rarely produces better results than the automatic mode.
Meizu Pro 6 battery
Battery tests don't place the Meizu Pro 6 in great standing with its competition. In Geekbench 3, it achieved half the score of the Samsung Galaxy S7 Edge. This isn't very surprising when you consider that the Pro 6 has a 2560-mAh battery in a year in which 3,000 mAh have become the norm among the high end.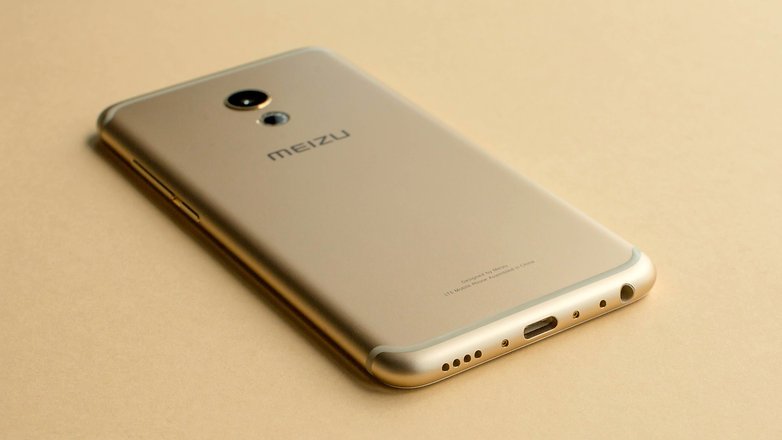 The battery life is not ideal in practice, either, but it is not so far removed from the competition as the benchmarks suggest. Heavy use, including watching films and taking photos will mean the device is unlikely to survive a day, but moderate, everyday use should allow for 24-hours of life.
In addition, the Pro 6 comes with fast charging, which will see the device fully charged in under an hour, and there is also a decent battery-saving mode.
Meizu Pro 6 technical specifications
Final verdict
Appearance shouldn't be the most important factor when deciding on a new smartphone. However, the iPhone inspires the Meizu Pro 6 both inside and out, and in the Western market, where derivative iPhone designs are frowned upon, this is a problem. The Meizu Pro 6 is far from a bad phone and its software, despite a slightly esoteric approach, has its advantages.
Is the Meizu Pro 6 a good buy? It is, but not for all users. For $370 you get a phone with above average performance, but the battery and the camera are often aspects that most users tend to value above the rest, and when it comes to these, the Meizu Pro 6 disappoints.