LG V10 review: a bigger G4
The LG V10 is LG's first high-end phablet, and its answer to the large smartphones released by other major players this year: the Galaxy Note 5, Galaxy S6 Edge+, Moto X Pure and the Nexus 6P. What makes it unique is that it has two screens and two front cameras. Will LG's latest device boost its struggling revenues? We'll investigate in this LG V10 review. NEXTPITTV
Good
Body/display combination

Dual display

microSD support

removable battery

Outstanding camera and interface

Manual modes of photo and video

Quick charge in one hour
Bad
Fingerprint scanner unhelpful

Battery life

Price

Weight
LG V10 release date and price
The LG V10 is now available for presale in the US and some European markets, including the UK. The LG V10 price will be between US$600 and US$700 off-contract. There is only one storage option available – 64 GB – and the device also comes with 4 GB of RAM, a microSD slot and removable battery.
The V10 will be available in five colors: white, space black, beige, ocean blue and opal blue.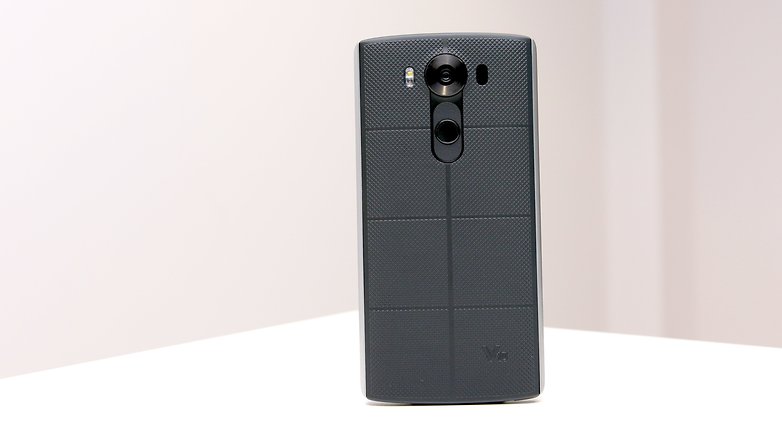 LG V10 design and build quality
The design of the LG V10 is quite interesting. It's certainly a large device, measuring 160mm x 79mm x 8.6mm (it's 1mm thinner than the LG G4), and relatively heavy, at 192 g. The upside of this is that it seems to be pretty robust.
The front of the phone is dominated by the 5.7-inch display and stainless steel outer rim. The rest is made of polycarbonate. The back is made of polycarbonate as well, with a rugged and sporty finish, reminiscent of the Moto Maxx.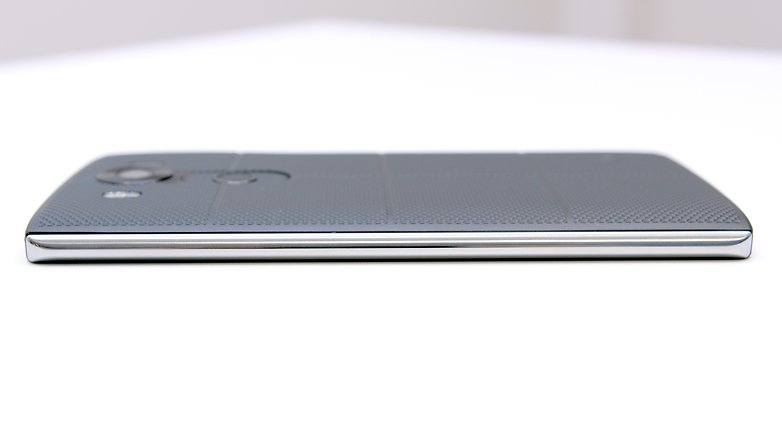 Above the main display you'll find a smaller, secondary display. To the left of this are not one, but two front-facing selfie cameras. At the top is calling speaker, along with a motion sensor and LED notification light.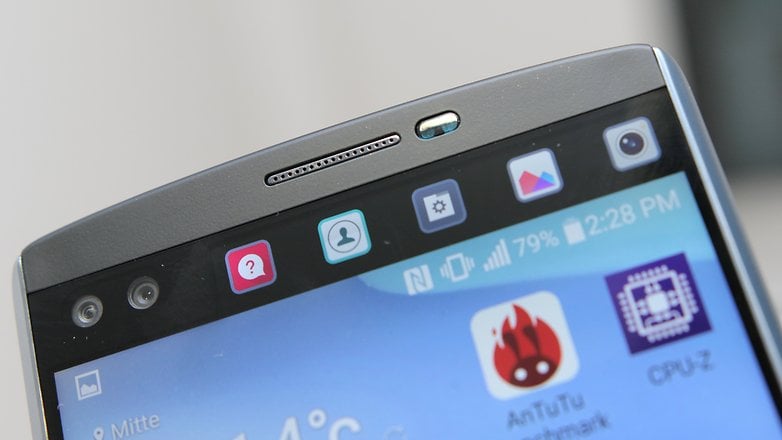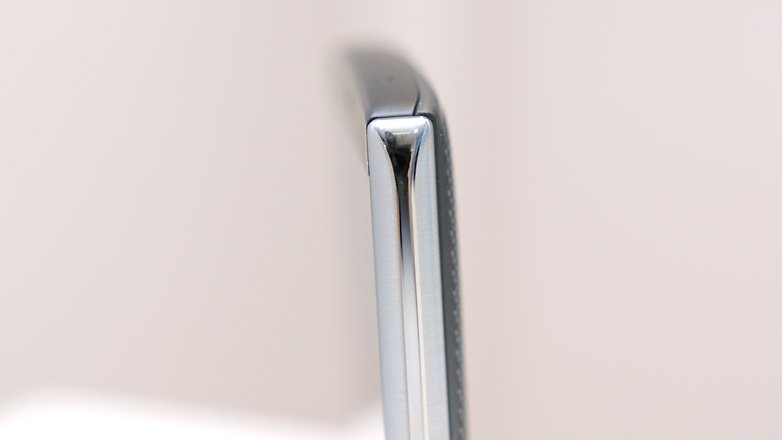 The screen-to-body ratio is 70.8 percent. As a result the V10 has a very minimal design and neat appearance.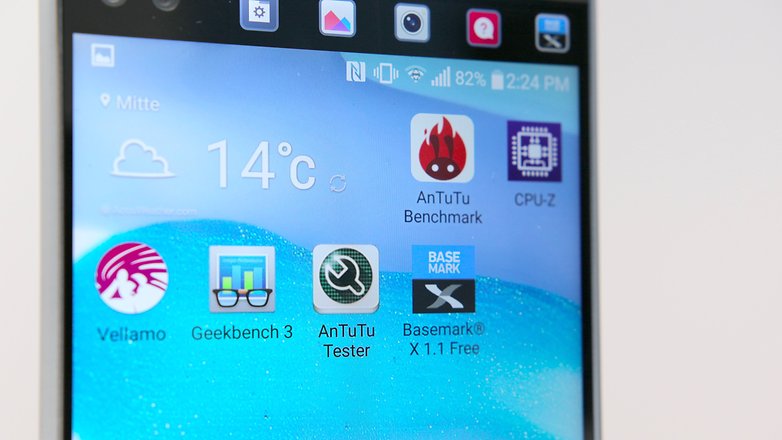 The V10 is flat on both the front and back, which is a change from the G3 and G4, both of which have quite curved backs. On the back, you'll find the typical LG buttons, including sleep/wake.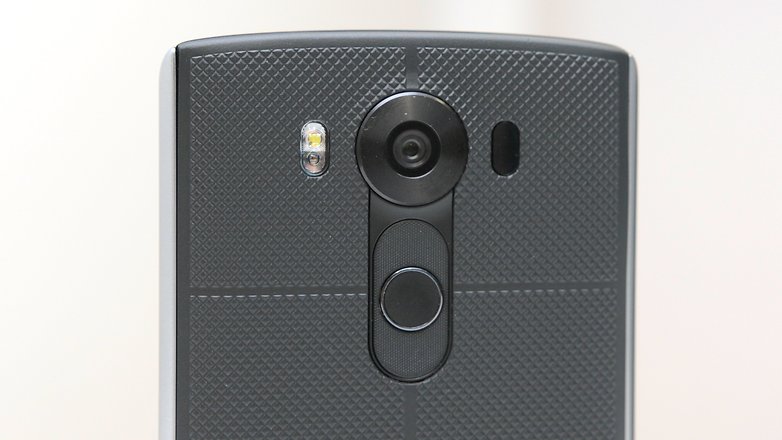 The rear camera is surrounded by a metal rim and protrudes slightly. To the left is a double LED flash and, on the right, an autofocus laser. Below that you'll see V10's name printed on the polycarbonate.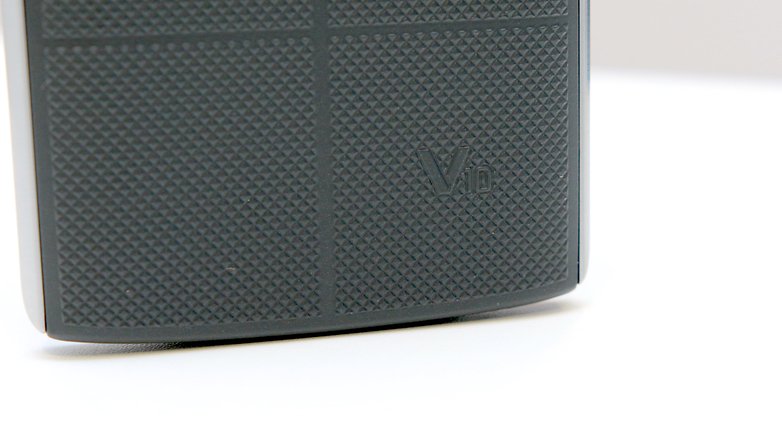 You'll find the microUSB, mono speaker and headphone jack on the lower edge of the phone. On the upper edge are the infrared sensor and noise-canceling speaker for calls.
LG V10 display
Main display
The main LG V10 screen is a 5.7-inch, QHD affair with a resolution of 2,560 x 1,440 pixels and a pixel density of 515 ppi. LG screens have been fantastic for several years now, and the V10 is no exception.
It has a bright IPS LCD panel, with good viewing angles, and looks great on all sides. The G4, however, can get brighter.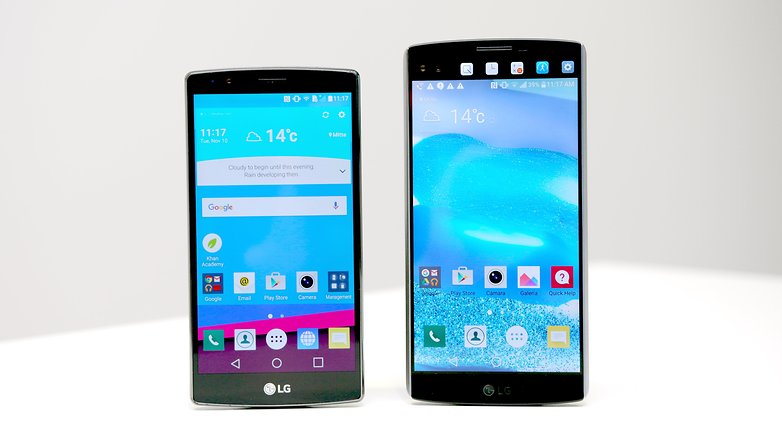 Secondary display
The second display on the LG is a curious and quite useful innovation. It provides several shortcuts that you can access independently of the main screen. But its location is not the best and is so high that to get to it you have to use two hands. I think it would've been better at the bottom.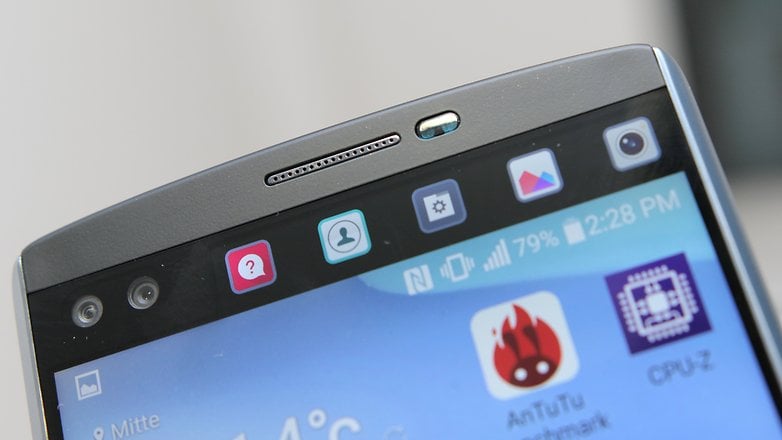 LG V10 special features
Secondary display
The secondary display can be left permanently active in order to receive notifications, display the time and date, show battery percentage, provide camera access, turn Wi-Fi on or off, activate the flashlight or provide music player control.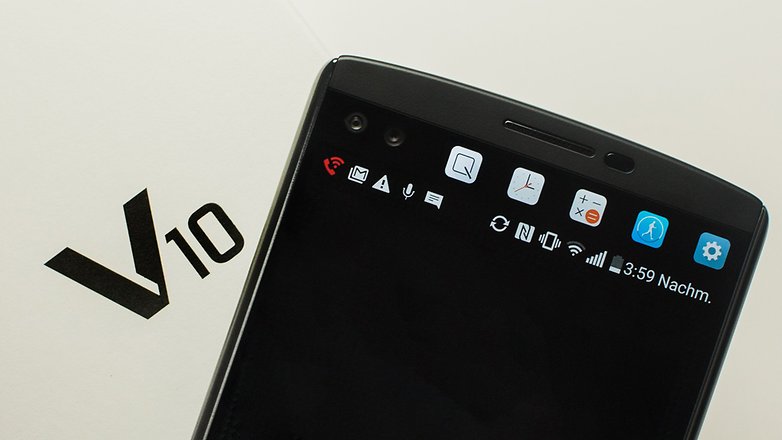 It shows which applications you've most recently opened, making it easy to see what multi-tasking you're doing at a glance. You can also make calls directly from this screen. In addition, it serves as the camera menu where you can change from manual to automatic. These options don't appear on the main screen of the phone.
Fingerprint scanner
The fingerprint scanner is a bit problematic. Here, LG has joined the likes of Sony and Apple in building a scanner within the power button. This mean that you have to press the button before your fingerprint unlocks the phone, which is an extra step compared with the Nexus 5X or Huawei Mate S.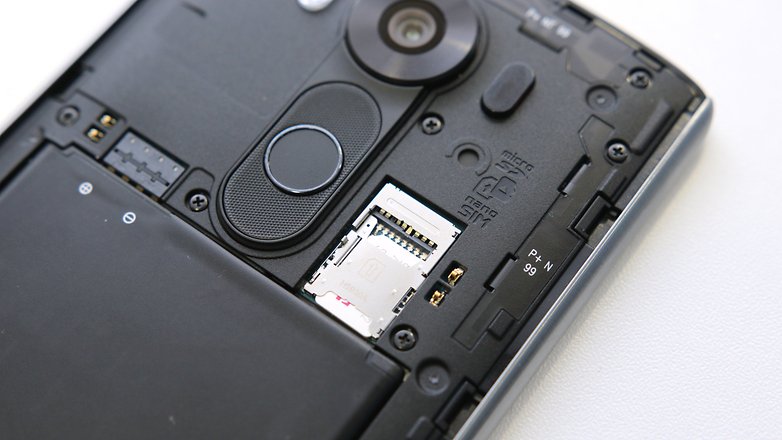 Once configured the scanner works well. Its functions are limited though – it simply serves to unlock the phone or access QuickMemo.
Standard 810G shock resistance
The LG V10 brings military-standard 810G shock resistance. Its edges also help this, flanking the display as a bumper, as does the flexible polycarbonate rear.
LG V10 software
The LG V10 comes with Android 5.1.1 Lollipop, although LG has already promised an update to Marshmallow before the end of the year. It is also positive to see that LG has reduced the number of preinstalled apps; on the LG V10 they are limited to Quick Remote Backup, LG Health, QuickMemo and little else.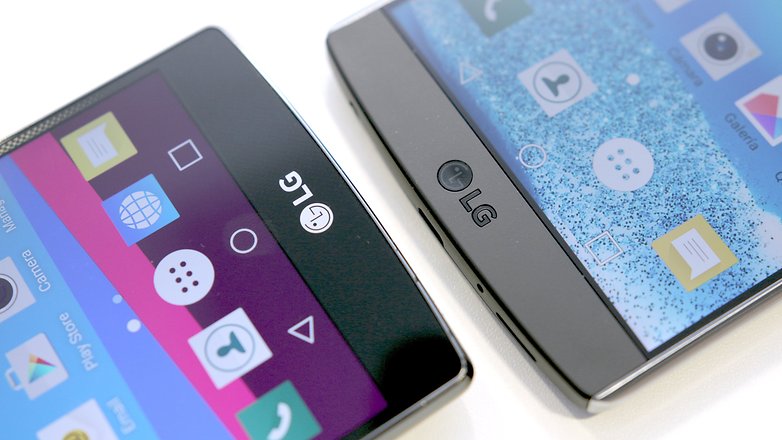 The LG skin UX 4.0, is identical to that in the G4. It's not the prettiest Android skin, but it's one of the most intuitive.
LG V10 performance
The LG V10 packs a Snapdragon 808 at a clock speed of 1.82 GHz, the Adreno 418 GPU and 4 GB of RAM (a first for LG). Otherwise the specs are similar to the LG G4.
There will be no complaints about the V10's performance, and although it didn't outshine competitors like the Galaxy S6 Edge+, I didn't have any problems while using 4K or playing games.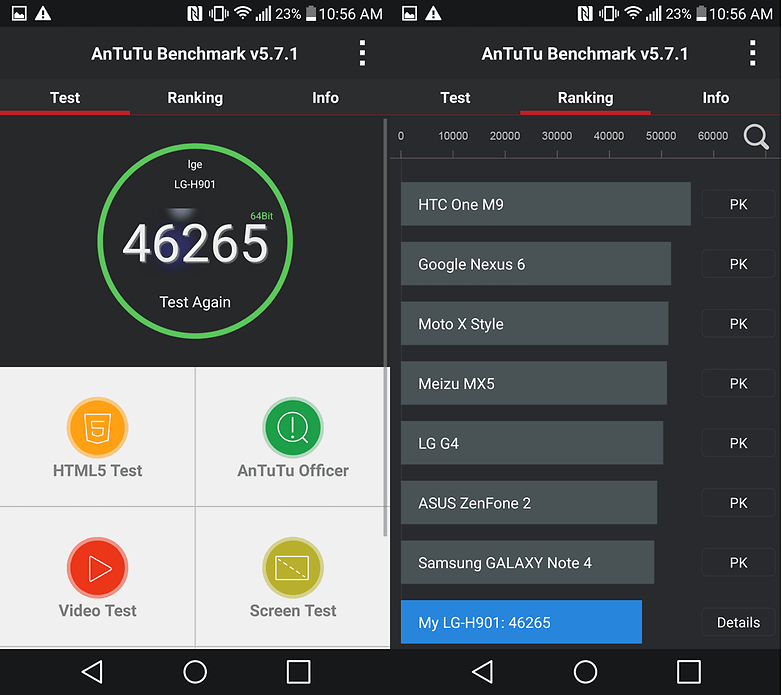 Vellamo, AnTuTu, and Geekbench 3 benchmark results all placed the V10's performance slightly above the LG G4's. It has an average AnTuTu score of 46,744, lower than the Nexus 6P, and close to the Moto X Pure Edition. It won't have any problems executing complicated tasks.
LG V10 audio
The LG V10 speaker is positioned at the bottom edge of the phone. The overall sound quality is good. The V10 plays music in 32-bit format and HD, but only with headphones of course. If you have good headphones, you'll notice the difference.
The V10 does not come with headphones, something that LG had always included with previous flagships.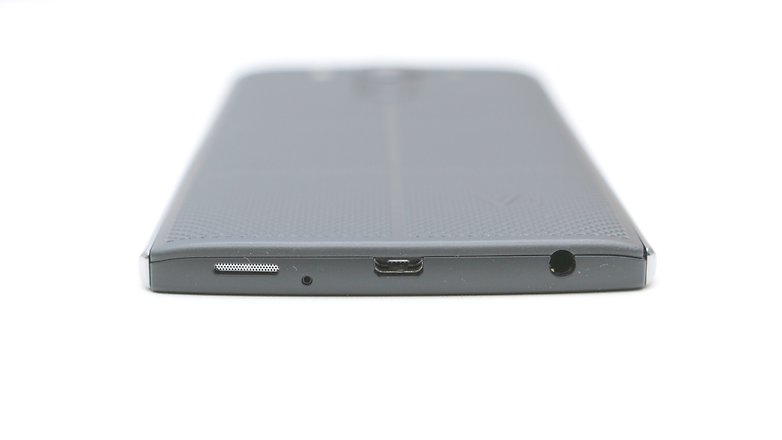 LG V10 camera
The LG V10 camera is impressive, as is its software interface.
Main camera
The primary sensor is the same as the G4, with an aperture of f/1.8. With this camera you can change the ISO, shutter speed, white balance, manual focus...well, everything. You can also save files in RAW format if you're a photography whizz.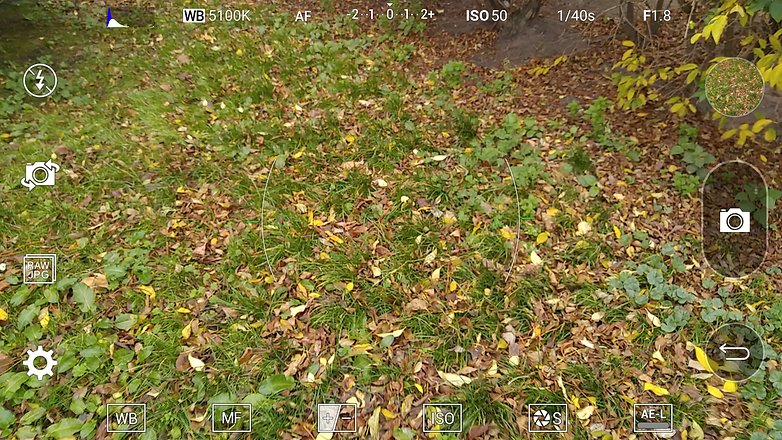 Photos are generally great but suffer in low light, although there is manual mode that can help counter that. The LG V10 camera produces images with plenty of detail.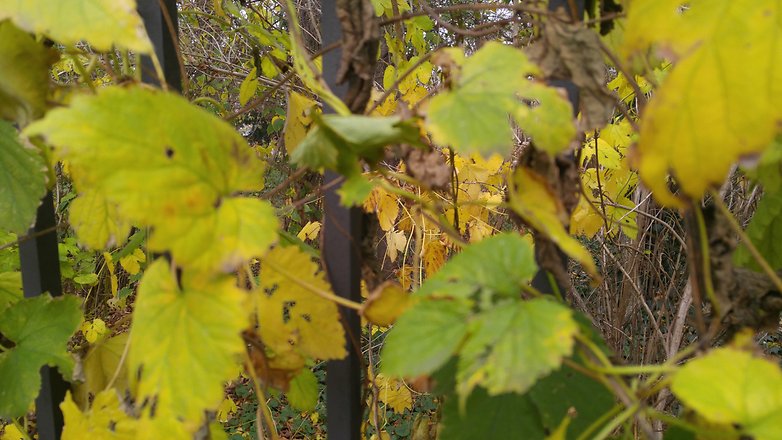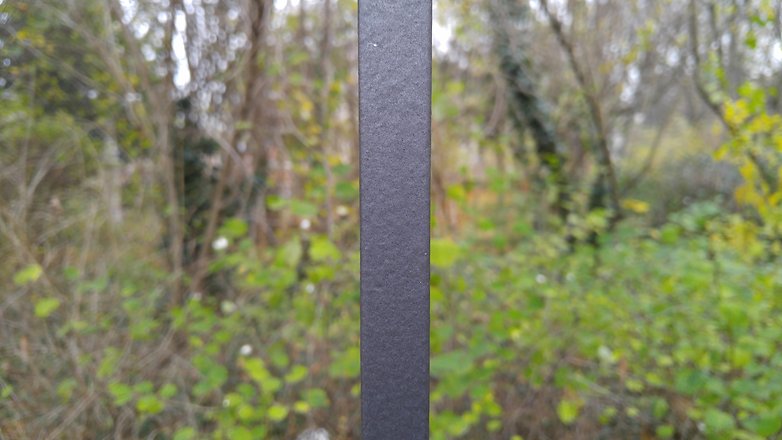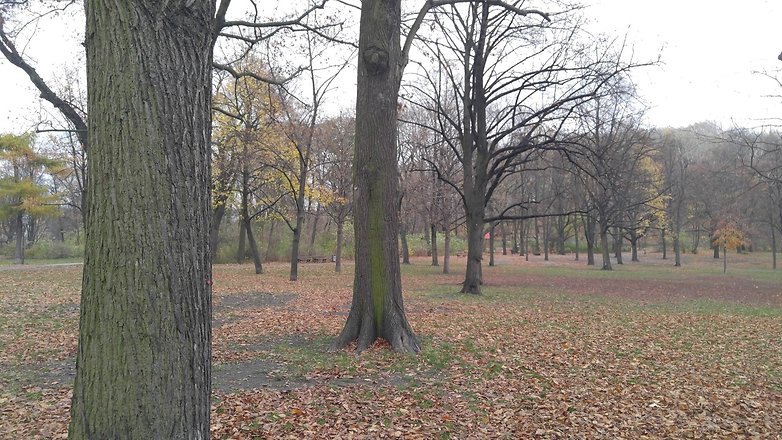 Front camera
LG has not just one front camera, but two. It's nothing to do with 3D. These two sensors provide 5 MP selfies with different focal widths, the idea being that you use one for group selfies (if you're going to the Oscars) and one for personal selfies (if you're rather self-centered). The first has a focal width of 120 degrees and the second 80.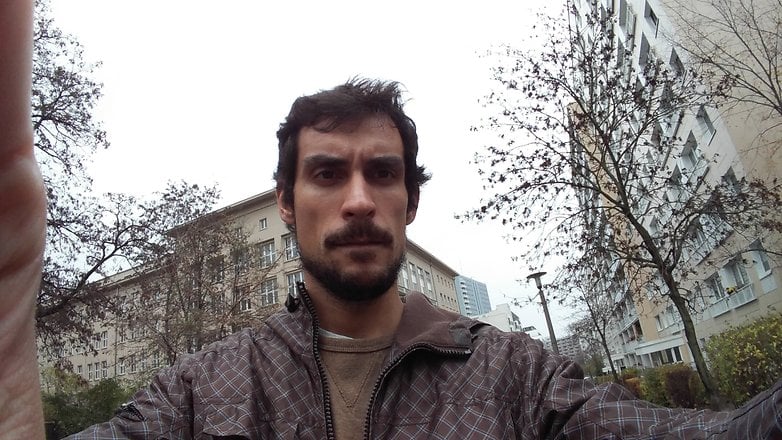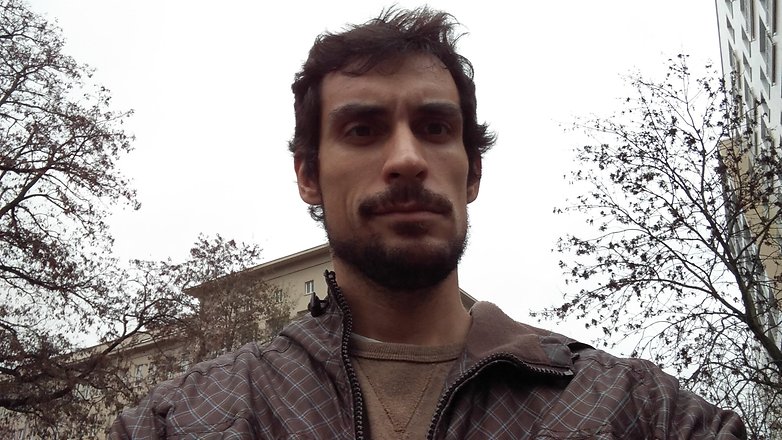 Video, audio and manual control
LG has brought manual control to video. It allows you to record 4K video at up to 60 fps.
There is a number of variables including ISO and image aspects. But one of the most surprising things is that you can adjust noise canceling, enhance the front microphone or even cancel wind noise. Options can only be modified in manual mode, so you'll need to learn how it operates first.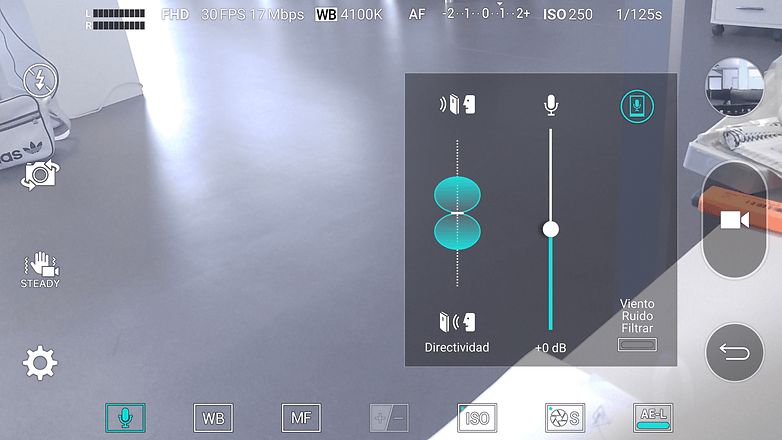 LG V10 battery
The battery is the weakest point of the V10. It's a pity that LG only managed to fit 3,000 mAh in a phone of 5.7 inches. It's the same thing that's been happening with flagship smartphones since 2013.
With normal use, the LG V10 battery will reach the end of a day without problems. But if you use it more than this, it'd be a miracle if you reached the end of the day on one charge. The battery is removable, so you can carry a spare in case it runs out. In AnTuTu battery benchmarks, the V10 achieved 6,366 points, almost the same as the Galaxy S6 Edge+, which reached 6,659.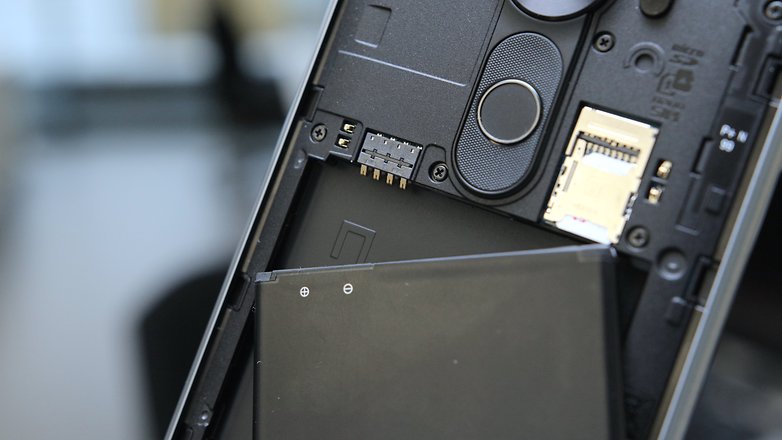 LG V10 technical specifications
| | |
| --- | --- |
| Dimensions: | 159.6 x 79.3 x 8.6 mm |
| Weight: | 192 g |
| Battery size: | 3000 mAh |
| Screen size: | 5.7 in |
| Display technology: | LCD |
| Screen: | 2560 x 1440 pixels (515 ppi) |
| Front camera: | 5 megapixels |
| Rear camera: | 16 megapixels |
| Flashlight: | LED |
| Android version: | 5.1.1 - Lollipop |
| User interface: | Optimus UI |
| RAM: | 4 GB |
| Internal storage: | 64 GB |
| Removable storage: | microSD |
| Chipset: | Qualcomm Snapdragon 808 |
| Number of cores: | 6 |
| Max. clock speed: | 1.8 GHz |
| Connectivity: | HSPA, LTE, NFC, Bluetooth 4.1 |
Final verdict
The V10 has it all – but you won't use a lot of it. You can't accuse it of lacking features; it has a scanner, a stunning display and an outstanding camera. But it also has what users ask for, namely microSD support and a removable battery. It also brings a few extras that no one asked for, namely the dual screen and dual front camera.
If the battery and performance were better, the price might be more justifiable. But it's still a great option to consider if you're looking for a more advanced smartphone, and I would expect the price to drop in a few months.
The V10 is a smartphone of big ideas. LG remains true to itself, and this is a great smartphone deserving due praise.