Is it worth keeping your LG G4?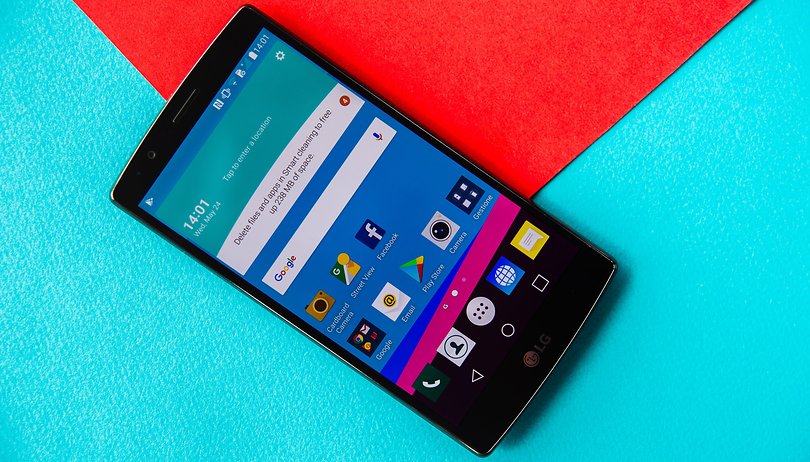 The LG G4 certainly isn't an unremarkable smartphone, particularly the version with the leather casing (which received as much praise as it did criticism). However, aside from this stylistic choice, the LG smartphone that launched in 2015 stood out thanks to its excellent performance. So, two years after its release, is it still worthwhile to hang on to it? Or, has the time come to replace it?
LG G4: it's worth keeping because…
It has a removable battery: an increasing rarity
New smartphones today barely ever have a removable battery. Even LG, which, until now, was adamantly holding onto its removable battery with the G5, has decided to finally get rid of it on the G6. Thanks to quick charge technology, removable batteries aren't quite as necessary as they were before, but it's still a feature that can come in handy if you're out all day and you don't have access to a power source. In addition to this, despite the optimizations carried out by Google on new Android smartphones, battery life is still one of users' biggest issues and researchers are trying to find a worthy alternative to lithium.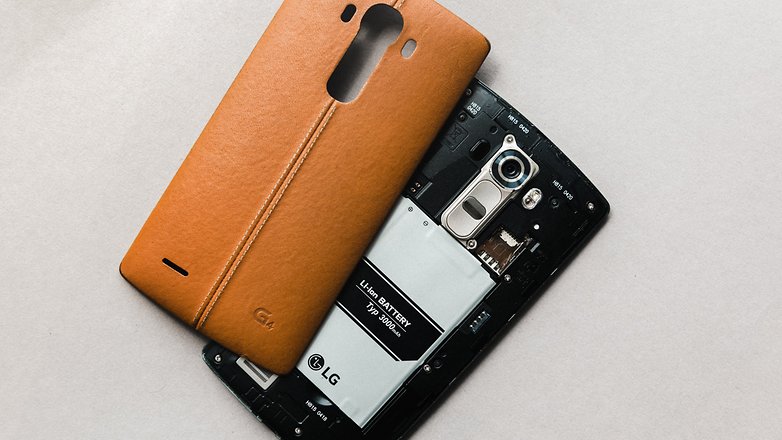 It has a large QHD screen
While some flagships still offer Full-HD resolution (the Huawei P10, for example), in 2015, the G4 was already offering a 2,560 x 1,440-pixel screen with 534 ppi. The IPS LCD 5.5-inch screen on the G4 made it possible to display photos and videos with DCI technology, which offers natural and realistic colors. Thanks to its excellent brightness and visual angle, as well as the dedicated app, you can make the most of the night mode, which is often offered by the latest flagships, to read more comfortably in the dark.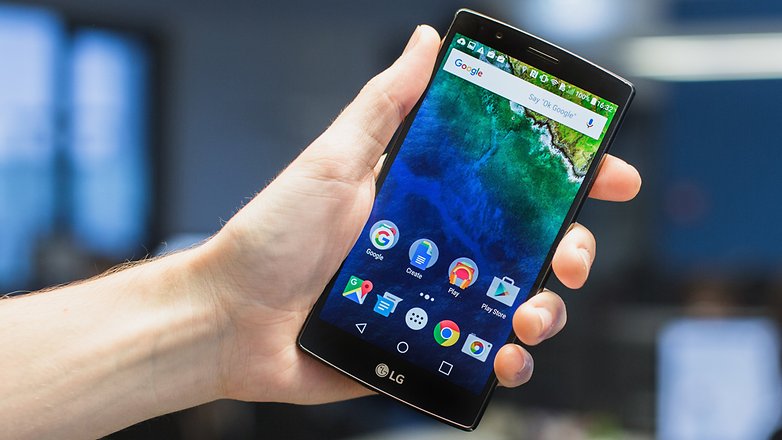 It has a camera that speaks for itself
The camera is one of the LG G4's strongest points and, if you've been using this device for a while, you'll have to agree with me. The main 16 MP sensor, with an aperture of f / 1.8 and a CSS color spectrum, guarantees photos with natural colors and precise details. A manual mode is also available for changing the ISO sensitivity, contrast, white balance and so on. DxOMark, a point of reference in the field of image quality, ranks it at 8th place among the best cameras, with 83 points.
Of course, the G4's camera doesn't include real-time filters or beauty effects, but apps for this can easily be found on Play Store.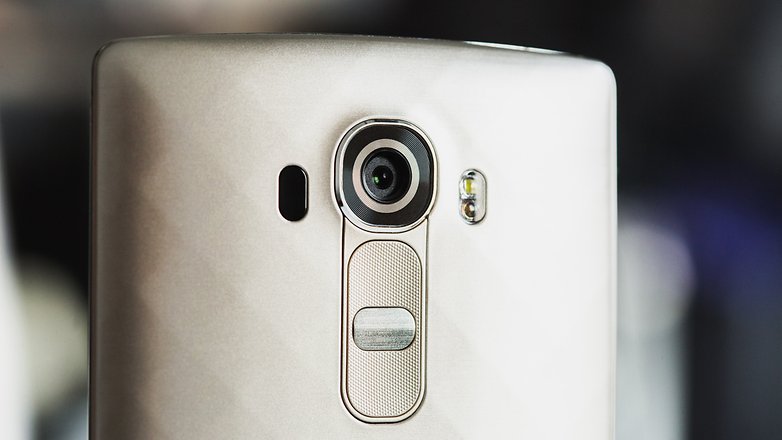 …but you should get rid of your LG G4 because...
You can forget about Android O
Released with Android Lollipop, your G4 will not receive the Android O update. In March, LG confirmed that Nougat will be rolled out to all LG G4 devices in the US in the second half of this year, so unless there's been a change in schedule, Nougat should arrive on smartphones between June and August. However, this will be the last official version of Android for the G4.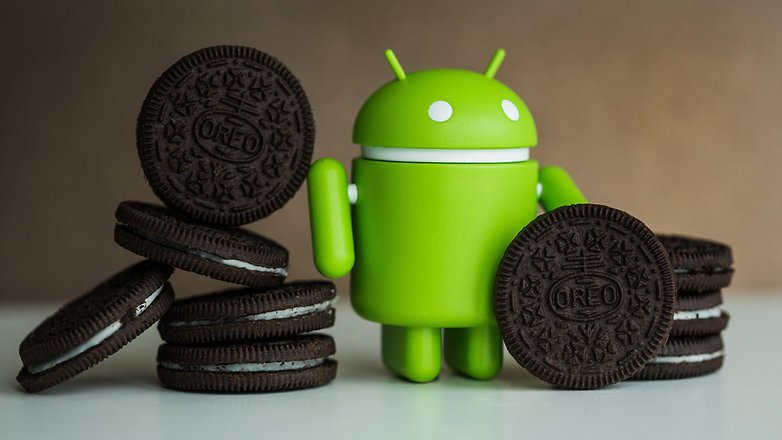 There is no fingerprint scanner
The fingerprint scanner has almost become a standard feature on new smartphones, so much so that many brands have started to integrate it in their mid-range smartphones. The G4 doesn't have one though, and while it's not an indispensable feature and you can replace it with a dedicated app, it's not exactly the same.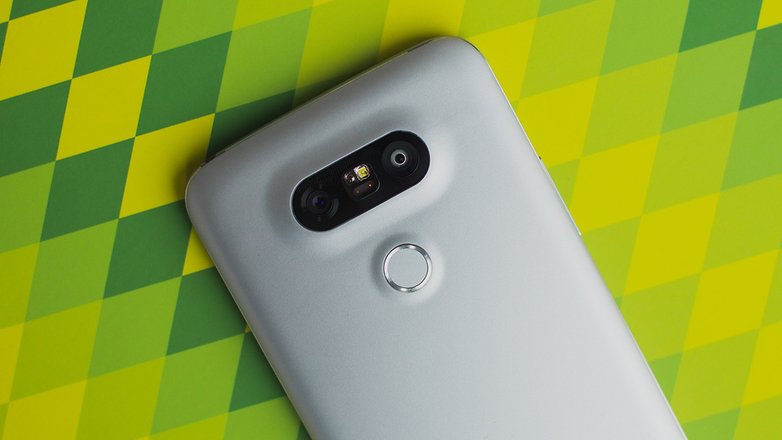 Its processor isn't from the latest generation
The Snapdragon 808 isn't a chip that was recently released on the market, and it wasn't even the most recent on the market when the G4 was released. LG preferred to stay at a distance from Snapdragon 810, which suffered a few overheating issues. The Snapdragon 808, with its two Cortex A57 cores operating at 2.5 GHz, offers good performances but it can't rival the chips integrated in new top-range smartphones (such as the Snapdragon 835 or Kirin 960), which are often accompanied by 4 GB of RAM.
LG G4: what should you do with it?
If you already have an LG G4 that runs without any delays and you use it every day without any major problems, we would advise you to keep it. There's no doubt that new flagships are better equipped, offering more attractive designs and integrating interesting technologies and features, but that's normal. Mobile technology is evolving every year and brands are constantly adding new elements to their smartphones. As useful or attractive as they are, these new features aren't always necessary.
If you play games on your smartphone, you'll probably need a device with an integrated Snapdragon 835, but if you use your G4 for less demanding games, to chat on WhatsApp or to check your emails, you can stick with your device. If you wait a few months, you'll be able to buy one of the most recent top-range devices at a more affordable price (LG G6, Huawei P10, Galaxy S8, HTC U11, Sony Xperia XZ Premium, etc.).
If you have to replace your old Android device, and if you want a top-range smartphone that won't be out of date after a year, I recommend you don't buy the G4 now. The G4 is still a good smartphone by today's standards but, in 2018, it will have had its day. If you consider the fact that you can buy the device on Amazon for under $200, I would rather opt for the Galaxy A5 2017 or Honor 8, for example.
What do you think of the LG G4? If you have one, will be you keeping it? Let us know in the comments below.