Dynamic Island for a cheap: LeTV S1 Pro is a $150 iPhone 14 Pro clone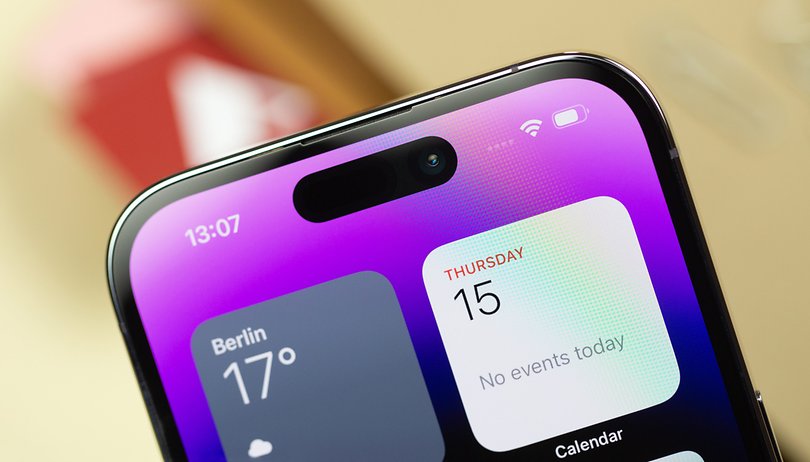 One of the unique features that debuted with the iPhone 14 Pro (Max) is the pill-shaped cutout. While the design is not really revolutionary, some Android brands are unashamed to copy and slap the feature like a sticker and slap it on their device. LeTV's S1 Pro is a complete example of that.
If you're an avid Android fan, you will recall that LeTV is not a new name. In fact, it is still under LeEco brand but the company has chosen to go with the former branding. It launched an iPhone 13 clone just last year in the form of Y1 Pro. And now, they think the device needed a successor, so they introduced the LeTV S1 Pro that mirrors Apple's iPhone 14 Pro (Max).
Cheap iPhone 14 Pro copycat
For those untrained eyes, LeTV's S1 Pro can easily be mistaken for the iPhone 14 Pro Max. The hole that is placed on top of its 6.5-inch HD screen is noticeably narrower and shorter compared to the Apple version. The bottom bezel is also a bit thicker, but this is saved by the thinner side borders.
The copying just doesn't end at the facade as the sides of the phone are similarly flattened. Except for the LeTV logo, the rear also houses a triple camera inspired by the iPhone 14 Pro Max's setup including the positioning of the optics and LED light.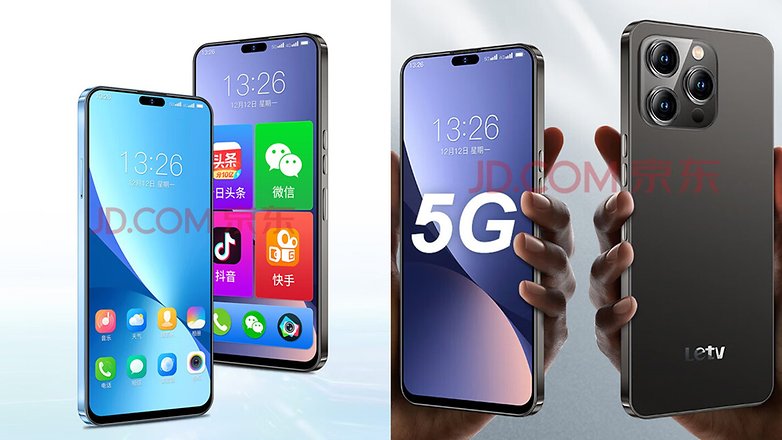 Beyond the iPhone-looking exterior, the Android phone comes with a decent entry-level set of specs. It is powered by a Unisoc T7510 octa-core processor paired with 8 GB of RAM and 128 GB storage. Completing the setup is a 5000 mAh battery and 5G connectivity.
The company is currently locally selling the LeTV S1 Pro for a cheap price of $150. It's unlikely the budget Android 11 phone will be released outside China. Alternatively, if you're eager to get the same unwieldy hole on your Android, this Dynamic Island-style app might be your only option.
Folding Apple iPhone V
Besides the iPhone 14 Pro-twin, Chinese makers are not running out of ideas on how to weirdly mimic Apple's iPhones. Back in November, a private team modified an iPhone X and turned it into a folding iPhone made through salvaged components of a Moto Razr foldable. Ultimately, it took several tries for the team to successfully come up with a working prototype.
Would you consider buying an Android phone from major manufacturers like Samsung or Xiaomi if they embrace the pill-shaped hole display and Dynamic Island-like features? Let us know in the comment section.