Kygo A11/800 review: the ultimate headphones to immerse yourself in music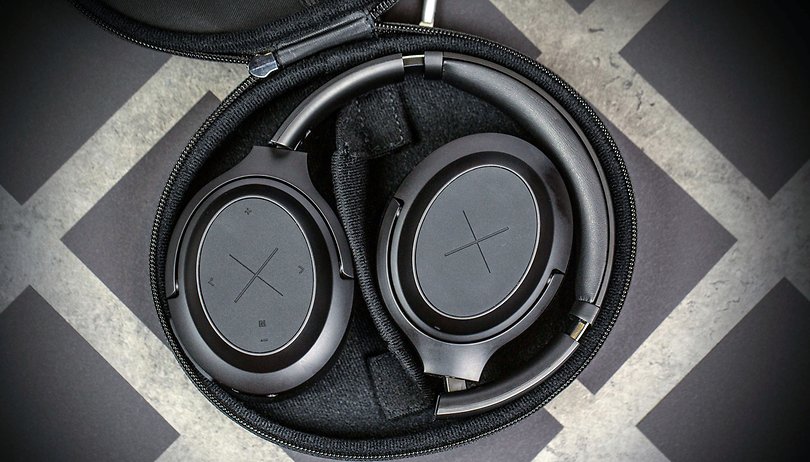 Does the name DJ Kygo mean anything to you? I can't believe that at least once in recent years you haven't heard his famous Firestone track. After refreshing your memory (because I know you've just done it), it's time to talk about the A11/800 headphones, currently the flagship product produced by the DJ thanks to a collaboration with his loyal group of Swedish sound engineers.
Good
Materials and build quality

Excellent noise cancellation

Good dedicated app

NFC and Bluetooth 5.0
Bad
Connection dips when connected to more than one source
Kygo A11/800 release date and price
The Kygo A11/800 are available on the official website of the manufacturer Kygo Life at the list price of £299.90, but you can also buy them through other channels at around the same price. For example, on Thomann, a European dealer of instruments, software and music accessories based in Germany, they are available too.
The headphones are available in two colors, black or white. Needless to say, we prefer the first of the two variants because in the white coloring they would capture dirt too easily.
Kygo A11/800 design and build quality
The form factor of the Kygo A11/800 immediately seems robust and well constructed despite the fact that most of the headphones are made of plastic. Despite this, the headphones can easily be placed in the case, which is not too large, thanks to the folding system for the earcups, a technique that is not very complex and is now widely used in the industry. Inside the case, there is a pocket closed by Velcro in which you can find the USB-C cable for charging and an AUX cable with a 3.5mm jack on both ends.
As far as comfort is concerned, there seems to be a debate between everyone who has tried these. Many have complained about the excessive weight or the fact that the earcups adhere too much to the ears, but in my experience, I have not noticed this kind of problem at all. I can confirm that keeping 250 grams of weight on my head over an extended period of time can cause discomfort, especially when during my night coding sessions of about 2-3 hours, but nothing really worrying.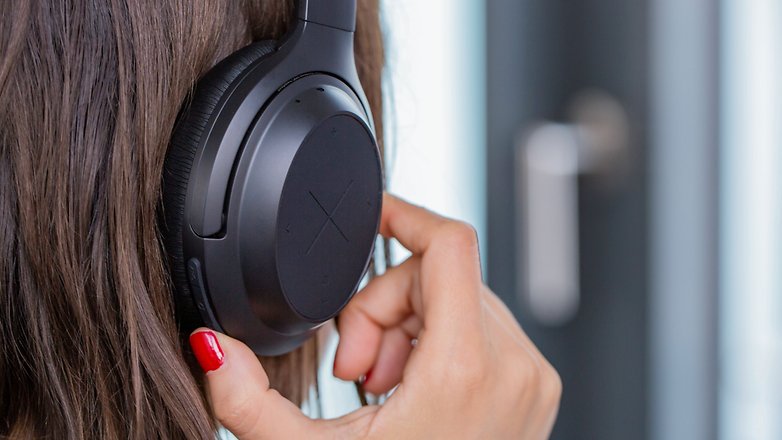 I agree that the earcups are particularly tight on the ears, but it is also true that this allows the Kygo A11/800 to isolate you excellently from your surrounding environment thanks to the active noise cancellation system that can be adjusted within the official Kygo Sound application. How many times do you get disturbed on public transport by the music coming out of your neighbor's headphones? Don't you find that annoying? Well, with these headphones you'll never bother anyone, not even in the middle of the night.
All touch and physical controls are available in the right place. Inside the "X", the distinctive sign of the Kygo and Kygo Life brand, it is possible to perform a few simple gestures that must be memorized, including:
Swipe from bottom to top to increase the volume (and vice versa to decrease the volume)
Swipe from left to right to go to the next track (and vice versa to go to the previous one)
A single touch in the centre of the X will act as a play/pause button
Quickly double-tap in the center of the earcup to start the voice assistant on your smartphone
There are three physical buttons on the side of the same earcup, including the one that allows you to change the noise cancellation mode, the on/off button that also allows you to switch the headset into pairing mode and, finally, the button to activate or deactivate the active noise cancellation.
A little lower than these physical buttons there is also a 3.5 audio jack that you can use with the supplied AUX cable to listen to music in wired mode, even when the battery of the Kygo A11/800 is completely dead. Of course, in the latter case, you will not be able to take advantage of the noise cancellation and you will not be able to use the headset for calls.
Finally, in the same area where the touch keys are located there is also an NFC module that will allow you to pair your smartphone much more easily. Simply place the device in the right place and in a second you will be ready to listen to your favorite music.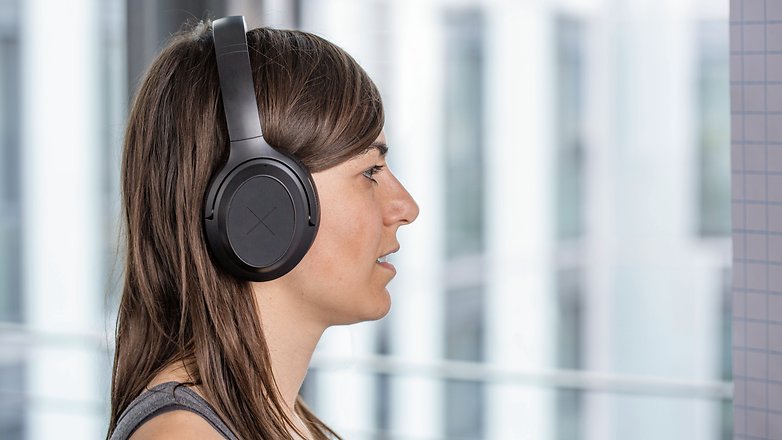 An app to travel with other sounds
The dedicated Kygo Sound app is simple but really well made. In addition to being the control center of your A11/800, the main screen consists of a cursor and four cities arranged on each side: Los Angeles, Bergen, New York and Ibiza. With each of them, DJ Kygo has a very special relationship, so he wanted to give users the ability to customize the sound.
The four cities act as dynamic equalizers, which means that every time you move the cursor over one of them, you'll be able to experience a unique sound experience:
Los Angeles is the capital of music where Kygo has done two of the most important concerts of his career at the legendary Hollywood Bowl. It gives a deeper sound image, emphasizing the sound. It's useful when you want to relax in the living room on your sofa.
Bergen offers a reduced sound image that captures the simplicity of Kygo's hometown. It's the perfect sound for quiet moments thanks to its clear, crisp sound.
Ibiza certainly doesn't need any introduction: the clubbing capital is a fixed stop for Kygo and this means a complete emphasis on the entire musical experience. Especially recommended for electronic and house music.
New York is the city where Kygo did his first concert in a stadium, but it is also the home of hip hop and urban rhythms. By selecting this city, your A11/800s will highlight the beats of your favorite RnB and Hip Hop tracks.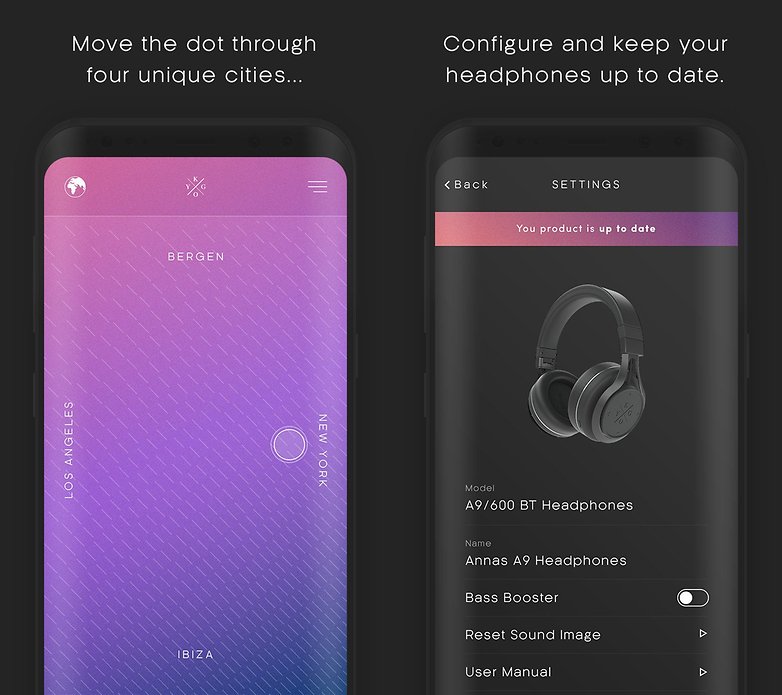 Within the app settings you can manage other important aspects of your headset, including turning noise cancellation on or off or choosing to switch between its different modes:
Awareness Mode: clears 50% of ambient noise and allows you to hear 100% of external human voices.
Ambient Mode: allows you to listen to 100% of the surrounding environment.
Of course, to use the application you'll need to keep your headset connected to your smartphone via Bluetooth. It will not work in wired mode when the headset is turned off or the battery is dead.
Excellent sound isolation
Just as you'd expect, the Kygo A11/800 headphones cut down on surrounding noise excellently and manage to suppress most static high-frequency sounds. After having isolated myself several times in the middle of the night, I tried them on Berlin's public transport: with noise-canceling active at 100% there was never any trace of a single external noise. I can't wait to try them on my next plane trip, but I'm sure there won't be any problems with the various noises and rather loud and constant hisses of the aircraft.
As far as sound quality is concerned, a great job has been done which is evident in the mid and treble range, which are very detailed especially when listening to relaxing audio tracks. Voices are reproduced very well, so much so that the Kygo A11/800 are also perfect for enjoying a movie.
In terms of quality during phone calls or interaction with voice assistants, I can say that I have never tried better headphones. Noise cancellation technology is also applied to the integrated microphone, eliminating all types of background noise and giving the other party a clear voice. Some even say that the quality of the microphone of the Kygo A11/800 is much better than that on smartphones.
Finally, if you think that all this technology could compromise battery life, that's not the case at all. These headphones clearly meet every industry standard, giving you 19 hours of continuous listening with noise-canceling on, or 40 hours if it's off.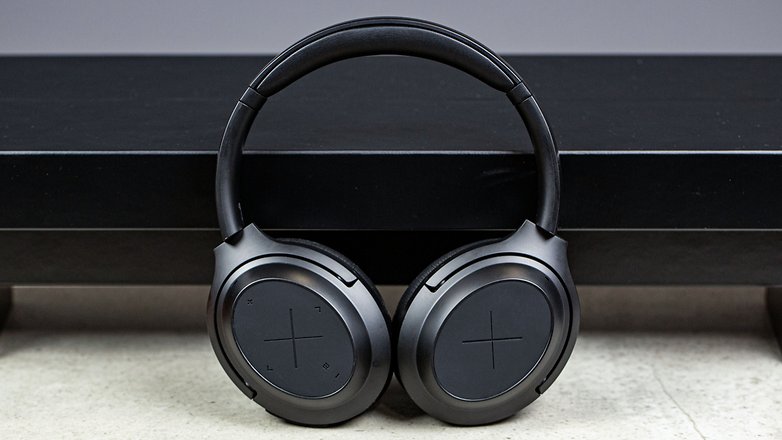 Final verdict
The Kygo A11/800 are great headphones and the perfect companion to isolate yourself in your favorite music. Their solid construction has resisted any kind of wear and tear for now, but it is also true that I love to treat my tech gadgets well and I hardly put them under physical stress.
Honestly, I can say that they are suitable for all types of users, but for the audiophile looking for the best possible sound in noisy environments, I would prefer to take a look at other brands, such as the Sony WH-1000XM3. However, the Kygo A11/800s are still the company's flagship model, offer excellent noise cancellation and are appreciated for their quality during phone calls.