Kobo Arc 10 HD test: reeling in readers from the US tablet market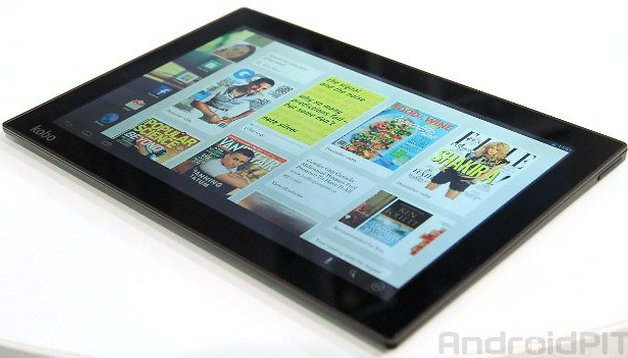 In the hopes of further breaking into the US market, Canadian company Kobo is offering new tablets for the first time in history which boast high caliber technical specifications to line them up with other top tablets on the market. At the 2013 IFA electronic consumer convention in Berlin, I was able to interview Sameer Hasan, the Director of Product Management for the eReader division of Kobo, who gave me a glimpse into the tablet world of Kobo. In the short time I had there, I conducted a test of the new Kobo Arc 10 HD. NEXTPITTV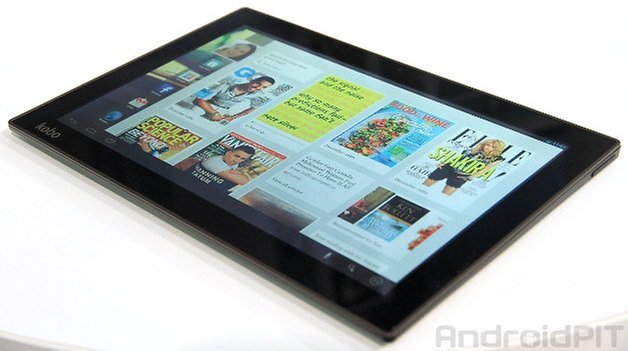 Kobo's tablets, the Arc 7, Arc 7 HD and the Arc 10 HD, take on something similar to the Facebook Home launcher, but in a much more intelligent way: their launcher creates a user interface which brings the reading content first and the apps second, along with some new software features and home screen customization options so readers will still feel like these tablets are catered to them. In my test, I review the design, hardware, tech specs, software and the app.
Design and Craftsmanship
Designed in Toronto, Canada, the Kobo Arc 10 HD is made of a matte, black plastic chassis which on the front has a very large bezel, no edge-to-edge display. Though there was no explanation for this at the time, I can imagine that it is to provide a more optimal experience for reading: so you don't cover words with your fingers. Hasan stated that Kobo didn't invest in gimmicks with their design and left it looking rather plain, similar in many ways to the Nexus design, in order to focus much more on the software and user experience. When turning the device over, I noticed an unusual embossment, which Hasan says they like to call "avant-garde". It is definitely a design that I haven't come across with any other tablet and I did notice an irregular gap between the front and back sides. Be that as it may the entire device gave off the feeling of being extremely sturdy. A tad heavy at 627g grams (Nexus 10 weighs 603g; Galaxy Note 10.1 weighs 600g), a tablet for reading should ideally be light as a book so your arms don't get tired.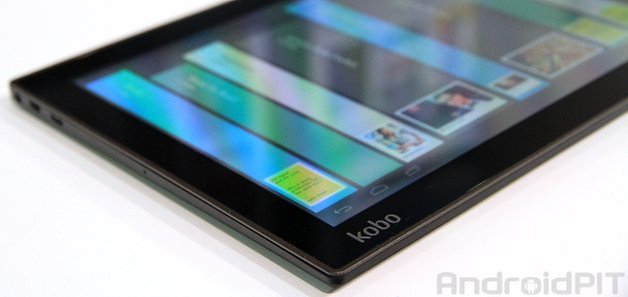 Technical Specs
Though the new Kobo Arc 10 HD, when compared to other 10-inch tablets, doesn't match up, it doesn't stray too far behind. My first worry came when I saw the battery: with only 6,550 mAh compared to the 9,000mAh of the Galaxy Note 10.1, it doesn't quite shape up. It only offers 16 GB of internal storage with no micro SD slot, though this shouldn't be a problem when reading web-based books. I didn't even bother testing the 1.3 MP front-facing HD camera. On the other hand, it is ticking with a Quad-core Nvidia Tegra 4 processor at 1.8 GHz which ensured for smooth operation. The Arc 10 HD shines bright thanks to its 2,560 x 1,600 HD+ display with 300ppi and 1,080p video playback: here it's up to par with the Nexus 10 and better than the Note 10.1 (1280 x 800 WXGA LCD). The Arc 10 HD had some hits and misses in terms of tech specs, but their strength is yet to come.
| | | | |
| --- | --- | --- | --- |
| | Kobo Arc 10 HD | Google Nexus 10 | Samsung Galaxy Note 10.1 |
| Display | 2,560 x 1,600 HD+, 300 ppi, 1,080p video | 2,560 x 1,600, 300 ppi WQXGA True RGB REal Stripe PLS, Corning Gorilla Glass 2 | WXGA 1,200 x 800 LCD |
| Processor | Nvidia Tegra 4 Quad-core, 1.8 GHz | Mali TS04 Quad-core GPU, A15 Dual-core CPU | 1.4 GHz Exynos Quad-core |
| Internal storage and memory | 16 GB / 2 GB RAM | 16 GB/ 32 GB ; 2 GB RAM | 16/32/64 GB /2 GB RAM |
| Operating System | Android 4.2.2 Jelly Bean | Android 4.2 Jelly Bean | Android 4.0 |
| Battery | 6550 mAh | 9,000 mAh | 7,000 mAh |
| Connectivity / Networks /other | Wi-Fi, Bluetooth 4.0, Miracast support, micro USB micro HDMI | WiFi, Bluetooth, NFC (Android Beam), micro USB, micro HDMI | HSPA+, EDGE/GPRS, Bluetooth 4.0, USB 2.0, Wi-Fi, Kies |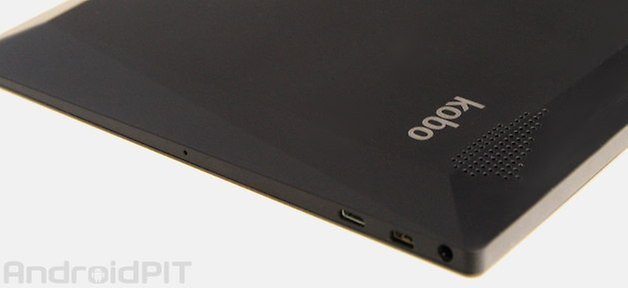 Software
The software is where Kobo, in my opinion, really excelled. In this day and age of smartphones and tablets, it is in this department that a company will really stand apart from the others. Running on Android 4.2.2, the Kobo has a stock Android interface but has integrated their own Kobo Launcher. You have the same three on-screen menu, back and recently opened apps buttons like a Nexus, which are displayed on the bottom right corner. The bottom left has the icons for the app gallery, device search and voice search. By dragging down the top right corner, the Android quick settings are also at your disposal, though with one addition: a new Reading mode. This is similar to the airplane mode in that it will shut off Wi-Fi, as well as put a stop to any incoming notifications as well as slightly dim the screen, all of which will create a non-intrusive reading ambience. They also claim that this will help save battery life.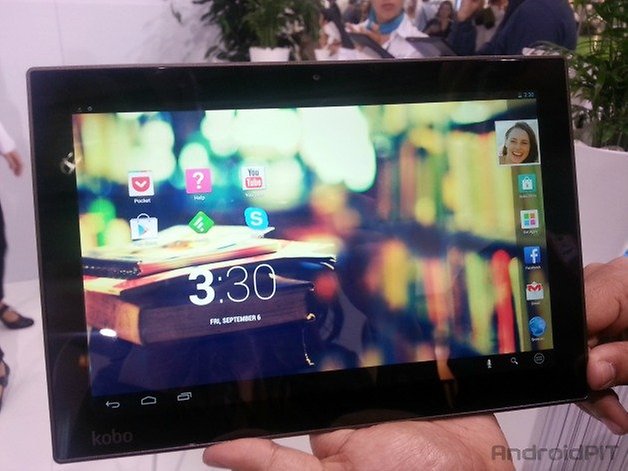 Kobo HomePage
The Kobo Launcher has integrated a content-based home screen which is presented in the foreground of the tablet and includes three different pages: the main one, called ''Kobo HomePage'' shows recent reads, personalized recommendations and featured collections, as well as built-in Android apps like Kobo Pocket, Google Play, YouTube, Maps and your standard social networks. Swiping to the left will bring you to a page with the stock Android clock in center screen, while swiping all the way right brings you to your own ''Collections page'', which consists of customized sections covering topics of your choice. Here you will be able to create different content-focused pages, like cooking for example, which will combine books, YouTube videos, magazine articles and more without needing to open separate apps.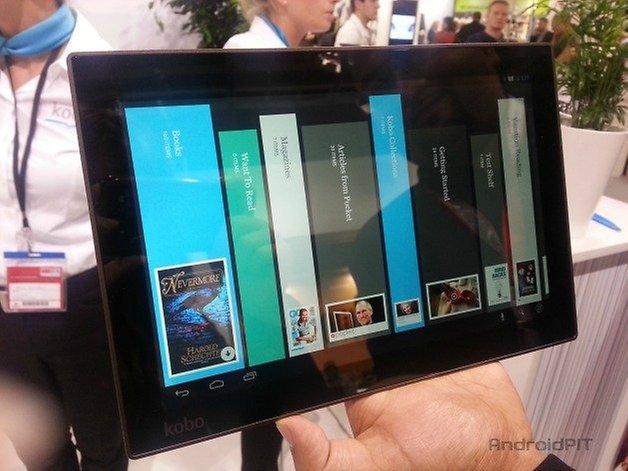 New reading functions have been included like tap-controlled reading navigation, where, with a quick tap on the screen, the reader will intuitively be brought to the next part of the text which will be enlarged: no more pinching, scrolling or zooming like on a PDF document. It will also remember where you left off. Another feature is the underlined or highlighted words within a text which open a new window with more specific information on that topic, which the author chooses to include for their readers. This includes background information, related books, who and what influenced the author.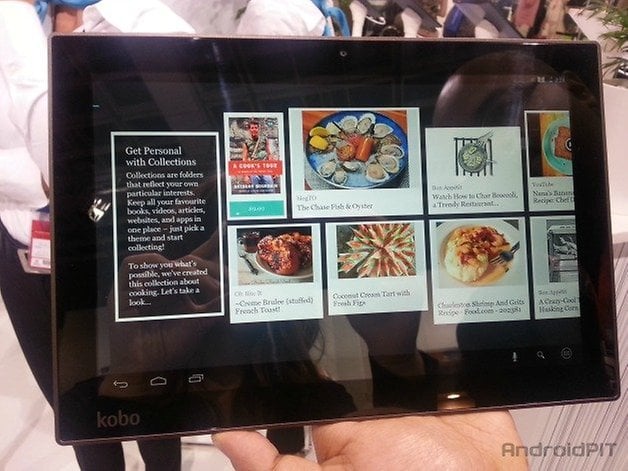 Kobo App
Our recent test review of the Kobo app, had it almost receiving top ratings, albeit one major critique: finding free books is difficult. The initial app launch will present you with two free books, and in my case Sense and Sensibility and another forgettable self-help book. After alluding to this issue, Hasan assured me that there are more free books found on the Kobo app, though he did concede that these are not in fact placed in the foreground as we had already discovered. You must first search for books in which you are interested and ''maybe'' you will find a free book. In my personal opinion, they should make it easier for users to find free books, with a clear option for this in the menu. Books lose their copyright (in the USA) 70 years after an author dies, so it shouldn't be a problem to make those good old classics more visible. To counter this, Hasan stated that "Kobo has a garden, but no fencing", meaning that you can bring books from outside sources and read them on your Kobo.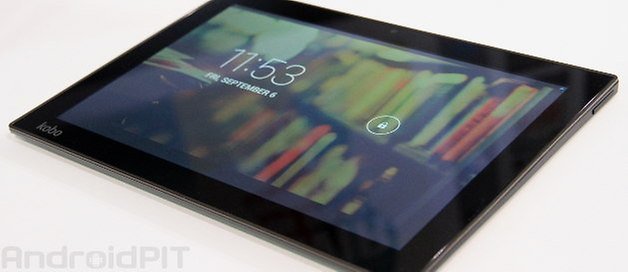 Availability, Release Date and Price
Hasan was able to confirm that the Kobo would be available in Germany (Saturn, Media Markt), France (FNAC), the UK, the US (Best Buy), Canada (Chapters and Indigo Books) and Brazil to name just a few, as of October 16th 2013. It can also be bought via the online Kobo store itself. The Kobo Arc 10 HD will be sold for $399.99, the Kobo Arc 7 HD for $199.99 (16 GB) and $249.99 (64 GB) and lastly, the Kobo Arc 7 for $149.00. To compare, the Google Nexus 10 also costs $399 and the 2013 Nexus 7 from $229 to $349, depending on the storage capacity.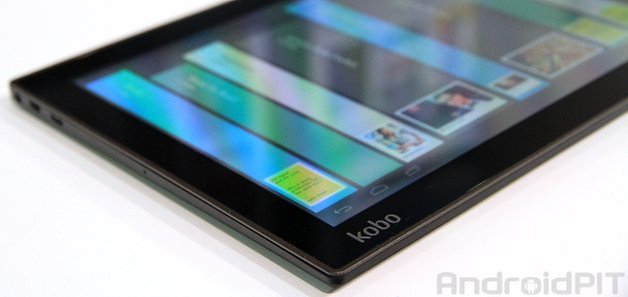 Bottom Line
I think that Kobo has a real chance of growing in the USA, a country which isn't one of their key markets, excelling rather in Canada, France, Germany and Brazil. In terms of how they will compete with other tablets, I can see them doing this, because they offer that extra added value with their new ''content first'' optimized interface, bringing readers the books, magazines and publications they love the most first, while still providing all the rest one would expect from a normal tablet. With the right push in marketing and maybe something like being offered as a gift by Oprah's Book Club, Kobo could make a break for it. Nonetheless, the Arc 10 HD design could be a little less clunky and heavy, and if I had the chance, I would test the Kobo Arc 7 HD to see if it was more to my liking, though reading on a larger display is also great, just like it is for watching movies and playing games. All in all, Kobo is definitely on the right track in bringing something fresh to the market.
Would you purchase a Kobo tablet?