This app lets you root almost any Android device with one click
Update:

Tried on Galaxy Note 4, HTC One M9, and LG G3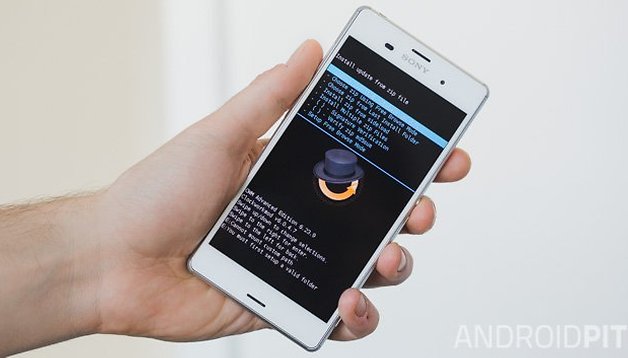 A Chinese app which is not available in the Play Store is offering Android users a new luxury - rooting devices with one tap. The app, called KingRoot 4.0, was used in a new YouTube video to root a Verizon Galaxy Note 4 running Android Lollipop. I have so far attempted to root three devices using KingRoot 4.0; find out what happened at the update section below.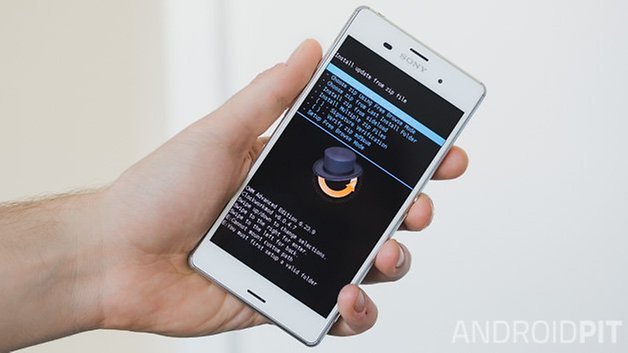 Update: After trying to root a Galaxy Note 4, HTC One M9, and LG G3 using KingRoot, I have had no success. The reason is hard for me to determine, given that the app is written in Chinese. In the first test with the Note 4, the process reached 52 percent and then the device restarted. When we opened the Kingroot 4.0 app afterwards, it showed the image below (far right).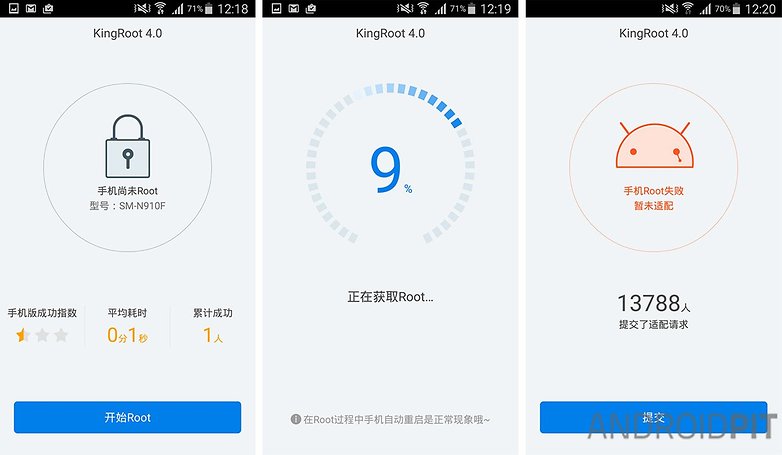 Does this mean the app doesn't work? Not necessarily, it just means that it doesn't work in every instance. Some users have found more success, generally with older devices, while others have warned of the dangers of the app.
You can read more about this in the comments below -- thank you to everybody who has left a message.
Previous coverage: The app can be downloaded at this article for information on Android app permissions and what they mean.
So, is KingRoot 4.0 safe? The video uploader says in the comments that "it won't mess up your phone," but "it may send your info to China." We haven't tried the app ourselves yet, and we're skeptical about its inherent capabilities. There are a vast number of hoops to jump through to root any device, let alone carrier-specific models. That being said, it appears to work in this video, so maybe it is possible.
Let us know in the comments below if you have any success with this app. The permissions it requests look relatively standard for an app that roots your device, but remember that rooting your smartphone will void your warranty.