Is Remote Working Over For American Workers?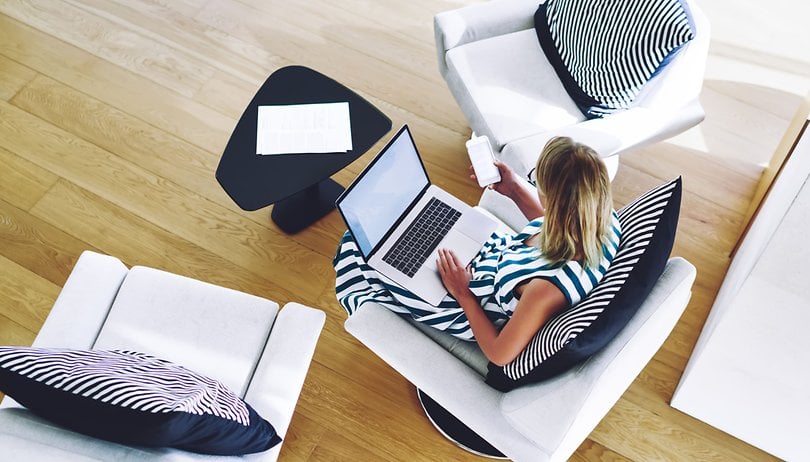 On the surface, remote working figures look good: 35% of US workers with jobs that can be done remotely are working from home all of the time, according to new data from Pew Research Center.
However, when you drill into the figures, it turns out that this is just 7% higher than it was pre-pandemic, and in January 2022, 43% of workers were doing their jobs from home, with the figure even higher at 55% in October 2020.
For many Americans, it feels like the work from home era is over, with big companies including Amazon, Salesforce, Disney, and JPMorgan issuing return to the office (RTO) mandates to staff.
Effective from the start of May is Amazon's RTO policy. "We should go back to being in the office together the majority of the time (at least three days per week)," wrote CEO Andy Jassy in a blog post to staff in February.
At Disney, CEO Bob Iger told workers that starting from March, any staff member working "in a hybrid fashion" will have to be back in the office for four days a week.
Iger's rationale is that, "In a creative business like ours, nothing can replace the ability to connect, observe, and create with peers that comes from being physically together, nor the opportunity to grow professionally by learning from leaders and mentors".
Google is treading more carefully. "Our hybrid model balances the best of being together in person and being anywhere—where teams can intentionally come together to collaborate and connect in the office, and spend the other days working from wherever best suits their needs," a company memo said.
At Meta, reports indicate that hiring managers are no longer allowed to label jobs as "remote". Additionally, internal applications for remote work or office relocations have also been put on hold.
It all adds up to an environment for American workers where the message is clear: it's back to the office or bust as remote working shrinks.
Remote work benefits
But for many U.S. employees, that's just not good enough. The benefits accrued by remote work can be measured in time as well as money. A recent report from Work From Home Research found that if you work in New York City, you could save up to $4,661 a year on average by staying home. In Chicago, workers are spending $2,387 less per-year, and $3,040 less in San Francisco.
A 2022 report from Slack's Future Forum think tank surveyed 10,000 global white-collar workers and found that remote and hybrid workers report 4% higher productivity than their fully in-office counterparts.
Another study from Deloitte found that 52% of tech talent prefer a remote-first working model, and what may be more worrying for employers is the fact that 46% said they would leave their current role if the flexibility to work remotely was removed.
If your employer is changing its tune on remote work, then you may be in the market for a new role. If that's the case, then the NextPit Job Board is an excellent starting point, featuring thousands of jobs across the tech industry. Discover three below.
Senior iOS Software Engineer - Operating Systems, Cash App, Cash App, San Francisco
The Senior iOS Software Engineer will be part of the iOS engineering team for OS Shared Surfaces, and will be responsible for building and maintaining brand new experiences that will be the launchpad for customers at Cash App. You will craft durable, well-tested code with an unwavering commitment to product quality, build and document client-side infrastructure to be used by other teams at Cash App and learn to craft gorgeous, pixel-perfect UI and animations. You will need experience creating readable, well-crafted, and maintainable code, and experience voicing customer feedback into product solutions to apply. Get full details here.
Computer Vision Data Scientist, Apple, Cupertino
Apple's Data Analytics and Quality (DAQ) Team is looking for a Computer Vision Data Scientist with a strong emphasis on deep system understanding through data analysis. You will work closely with multiple teams (data collection, machine learning, quality assurance, infrastructure support, user studies) to implement model evaluation pipeline, analyze large scale data to help influence product decision and improve product quality. This position will require strong analytical and coding skills, presentation skills, and collaboration skills. You will also need a solid background in data science, data mining, multivariate statistics, computer vision or machine learning and you will have experience in building datasets for computer vision or image/signal processing tasks as well as solid programming skills with Python. See all the requirements for this role.
Technology Risk - Manager - Consulting, EY, New York
The Technology Risk - Manager - Consulting role will be responsible for managing multiple client engagement teams at an executive level within the practice and the firm. You can expect to work with high level client personnel to analyze, evaluate, and enhance information systems facilitating the business internal control process, and will assist clients and other risk assurance professionals in performing information technology control and security engagements. To qualify for the role you must have a Bachelor's or Master's degree, a minimum of five years' of experience working as an IT auditor or IT risk adviser for a public accounting firm, a professional services firm, or within industry. Get the full job spec here.
For thousands more opportunities in tech, visit the NextPit Job Board today. This article was written by Kirstie McDermott.