How good is the Samsung Galaxy S7 in 2020?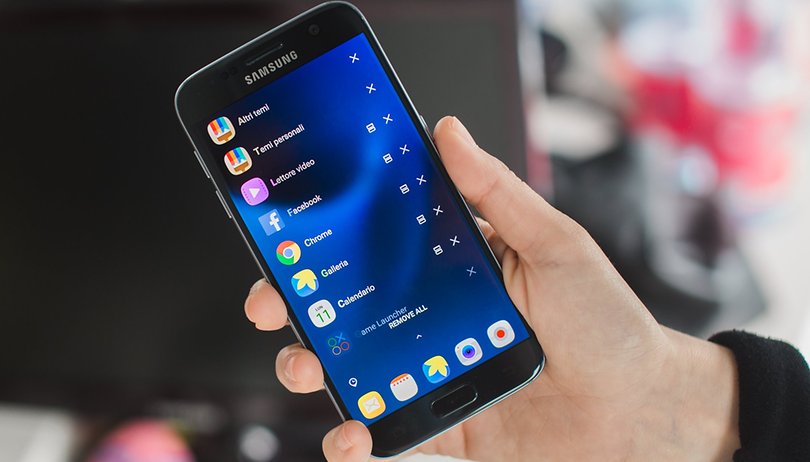 The former top smartphones, the Samsung Galaxy S7 and S7 Edge, are now four years old. Is it still worth buying a Galaxy S7 in 2020? What do they cost? Do you still get updates? And what can newer smartphones really do better? You can find the answers right here.
Shortcuts:
Should you still buy the Galaxy S7/Edge in 2020?
When Samsung launched the Galaxy S7 and Galaxy S7 Edge in 2016, it quickly became one of the most popular smartphones. But now four years have passed and the fourth successor is the Galaxy S11 or S20. With the radiance of the new products, manufacturers like Samsung naturally want to make people forget that older models can be bought for a tenth of the price. And that they do equally good work in everyday life. But we should clarify an important question before buying...
Is the Galaxy S7 still getting updates?
Samsung only delivers security patches for the Galaxy S7 and S7 Edge every three months. Major version updates to Android 9 Pie or Android 10 are no longer officially offered for Galaxy S7. Since both models are now four years old, we also expect the quarterly patches to stop shipping soon.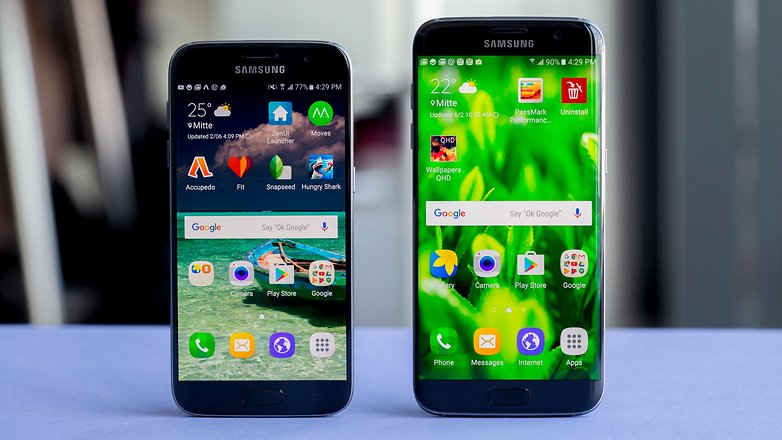 The devices will then stay on Android 8.0 permanently. Without security patches, it will become increasingly easier for attackers to gain unauthorized access to your device and your data over time.
Unofficial Android 9 for Galaxy S7/Edge
Technically savvy users can replace the official firmware of their Samsung Galaxy S7/S7 Edge with third-party firmware - so-called custom ROMs. Official versions of LineageOS or Pixel Experience have unfortunately also discontinued official support. However, there is still a lot of activity in the legacy area of ​​LineageOS and in the forum of the XDA Developers and there is a large selection of current and therefore secure Android 9 variants for the Galaxy S7/S7 Edge.
How much is the Galaxy S7 / Edge worth?
The Galaxy S7 or S7 Edge models were launched at the time at around $700 to $800. You can now get them for significantly less money. eBay auctions of Galaxy S7 and S7 Edge end at $100 or so. New or refurbished, the Galaxy S7 costs around $130 to $150.
What can newer smartphones do better?
This question arises especially for those who are currently still using a Galaxy S7. What has really happened on the smartphone market since 2016? To be honest, very little!
New high-end devices no longer have a 3.5mm headphone jack
The selfie camera interrupts the display in a notch or a hole
Instead of one, smartphones have several main cameras
Photos at night, portrait shots and slow-motion videos have gotten much better
There are fingerprint sensors under the display now
Face recognition has become more important, but is hardly asserting itself
8GB of RAM and 128GB of storage have became normal
Then there are important new functions in software updates. Android 9 Pie and Android 10 deliver the following innovations:
Dark mode: user interface and apps are displayed dark
Digital Wellbeing: limits your use of apps and the entire smartphone
An app is only granted location permission if you actively use it
The Galaxy S7/S7 Edge is certainly still suitable for everyday tasks. The Samsung Exynos 8890 is still working at a good level and the 4GB of RAM is sufficient. It's different with the storage. If you have the 32GB model, you may have to sift through your data or expand the memory using a microSD card.
A very good display that you can repair inexpensively
The Super AMOLED display on both smartphones is still better than many other smartphones today. Even the QHD resolution of 2,560 x 1,440 pixels is still not a standard. In addition, it has become difficult to find a 5.1 or 5.5-inch screen in the high-end area. This can be a plus if you like compact smartphones that have become rare lately. And of course, it has no notch!
The Galaxy S7 can also be repaired quite cheaply. Since it has no curved display, repair costs for professionals are around $100. The Galaxy S7 Edge, on the other hand, is getting more expensive. Replacing a broken display costs over $200, sometimes even $300.
Samsung Galaxy S7 vs. Samsung Galaxy S10 technical specifications
| | Samsung Galaxy S7 | Samsung Galaxy S10 |
| --- | --- | --- |
Battery life and a camera good
Although the 3,000 or 3,600 mAh for the battery could indicate that the battery life of both smartphones is not as good as you can get today, the devices still get you through the day thanks to a less demanding processor and the small displays. In addition, there is a quick charging technology that makes the battery full again in one hour and 15 minutes. It doesn't get any faster with newer models. If the battery becomes weak, you can have it professionally replaced for a new one for around $50.
The single 12-megapixel camera with f/1.7 aperture still delivers solid photos, which are no longer among the best, but are still good enough in many situations.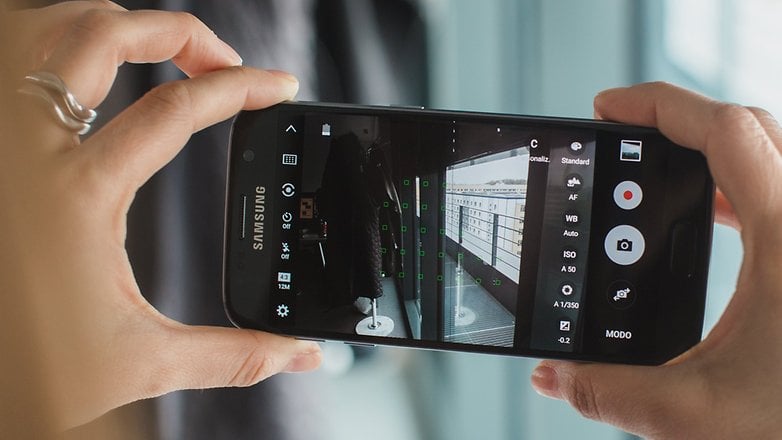 Sometimes you notice your age on your smartphone
Nevertheless, you sometimes notice the age. The Galaxy S7 was Samsung's last flagship before the manufacturer stretched the display and made the edges around it smaller. By now you are used to such a good relationship between the display and the front, which sometimes makes it a little strange to hold a device with such wide edges in your hands - both above and below.
Connectivity is also getting a bit old-fashioned because instead of the more and more widespread and practical USB-C connection, you can still find a micro-USB connection here.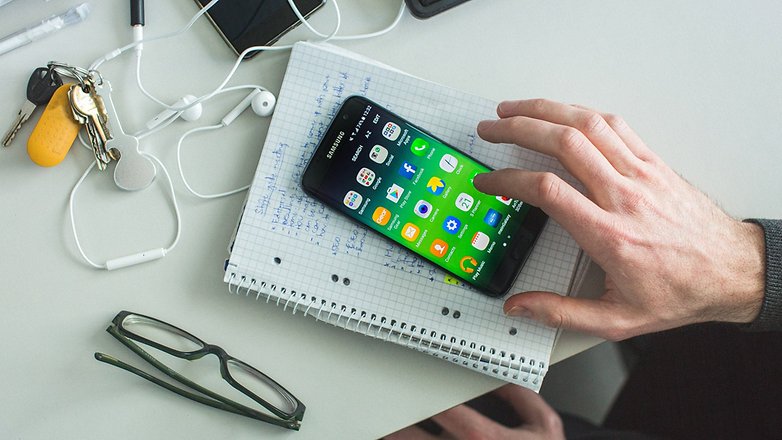 Conclusion
The good old Galaxy S7 has not yet had its day. Unfortunately, Samsung will soon stop supplying security patches. Then the once expensive and high-quality smartphone suffers the same fate as so many Windows 7 computers. Unfortunately, it's not that easy to install a newer version of Android instead. The device will soon become the gateway for Android malware. Online banking or other confidential content is then potentially no longer - well - confidential.
This is annoying, after all, the Galaxy S7 and S7 Edge would still be technically competent. Most users have no critical advantage from newer models. Especially not one that justifies up to ten times the price.