Is AI Going To Take Your Job?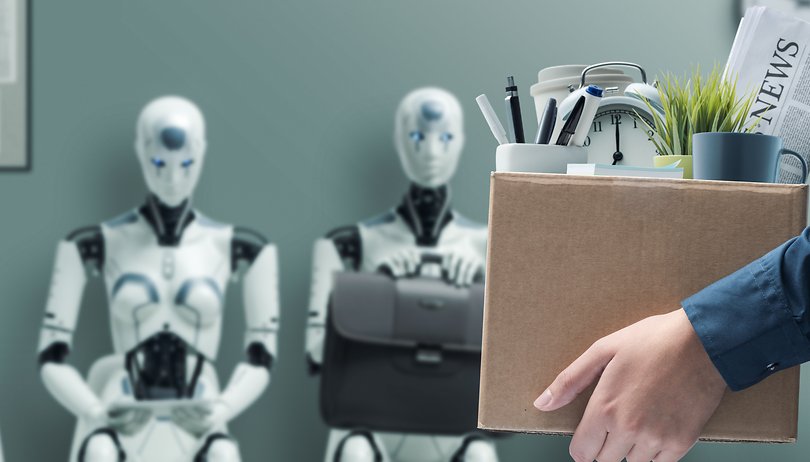 Are the robots coming for your job? And is there anything you can do about it?
Ever since OpenAI launched ChatGPT in November 2022, the capabilities of AI and its potential to revolutionize our lives have shifted sharply into focus.
And while the chatbot's capabilities have been widely lauded as groundbreaking and hugely beneficial, the discourse surrounding the potential danger of AI, and how threatening it could be for humanity if not handled correctly, is gathering steam.
Just this week, the "godfather of AI", Dr Geoffrey Hinton quit his position at Google, turning his back on the technology he pioneered for the last 10 years. Hinton has also stated he regrets his contribution to the field, while warning about the perils of "scary" chatbots becoming more intelligent than humans.
Couple this with Tesla founder Elon Musk's assertion that Google's approach to AI is worrisome and a plea for a six-month pause on advanced AI development to be brought into effect.
So how worried should we be?
Shifting focus
While Hinton and Musk's cautionary approach shouldn't be overlooked, the qualities that only humans possess (for now) mean we're not going to be replaced just yet.
That's according to recent data compiled by leading learning company Pearson. The research, which was developed in partnership with Google, has identified that soft skills remain most valuable when looking for a new job or progressing in your current one.
These include problem solving, decision making, teamwork and leadership along with entrepreneurialism and language skills. And for those in non-English speaking countries, being able to speak English to a business level is an essential skill for career longevity.
"This valuable new research shows that job seekers are prioritizing human skills at a time when machine learning and artificial intelligence are having an increasing influence on work," said Mike Howells, president of Pearson Workforce Skills.
"Human skills are proving critical to personal and organizational success, and workers are motivated to sharpen and develop those skills to stay competitive and advance their careers."
This assertion is backed up by separate data compiled by Deloitte which forecasts that almost two-thirds of all jobs will be soft skill-intensive by 2030.
As such, use this knowledge to your advantage and ensure your technical and soft skills not only stack up against AI, but surpass it entirely.
If you're currently working for a large organization, you should be able to avail of internal learning and development opportunities that can help develop your communication, critical thinking and problem solving skills.
You can also start developing your soft skill proficiency in your day-to-day work—ask for feedback after you've completed a task or project, prioritize communication with your manager and colleagues (especially if you work remotely for all or part of the week) and always leave your camera on during calls with your team to increase engagement.
And if you need more proof, the NextPit Job Board features thousands of jobs where only humans need apply, like the three below.
Lead Software Engineer – Fullstack Java, Lowe's, Charlotte
Lowe's is undergoing a company-wide transformation designed to sharpen its focus on retail fundamentals, create exceptional customer and associate experiences, and innovate to become a world-class home improvement retailer. The primary purpose of the Lead Software Engineer is to provide consultation and technical direction on translating business requirements and functional specifications into logical program designs. Get more information here.
Technology Risk - Manager – Consulting, EY, New York
The Technology Risk - Manager - Consulting role will be responsible for managing multiple client engagement teams at an executive level. You'll analyze, evaluate, and enhance information systems, and will assist clients and other risk assurance professionals in performing information technology control and security engagements. If you have a Bachelor's or Master's degree and five years' experience as an IT auditor or IT risk adviser, apply for this job now.
Software Engineer, CACI, Sterling
CACI is currently looking for an entry level Software Engineer to join its team developing next generation signals intelligence (SIGINT) and electronic warfare systems for the Department of Defense. You'll implement and execute on technical initiatives and solutions, adjust or recommend enhancements in systems and new software as well as modify existing code, and debug existing software. You will require a Bachelor's or equivalent in computer science or electrical engineering, plus a year of related experience, including Java development experience. Get all the information here.
For thousands more opportunities in tech, visit the NextPit Job Board today. This article was written by Aoibhinn Mc Bride.