iOS 15.4: Developer beta with Universal Control & Face ID with masks is here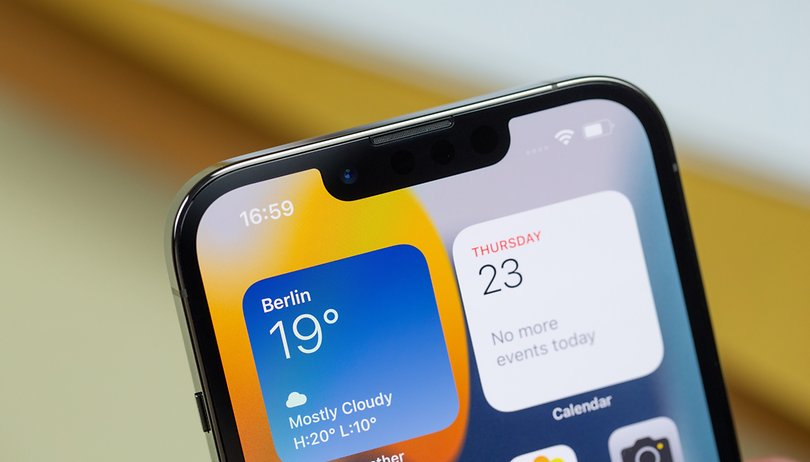 Apple has made its first developer iOS 15.4 beta available for download. Thus, we can already see what innovations the next version of the iPhone OS will bring shortly after the iOS 15.3 update. While only security breaches were fixed in January, it does seem that very exciting innovations are in the pipeline, including Universal Control and improved Face ID recognition. NEXTPITTV
---
TL;DR
Apple reveals the first developer beta for iOS 15.4 and showcased new features via a press release.
Highlights include Universal Control and an update for Face ID, which enables facial recognition despite wearing a mask.
Features will be relevant to the iPad, MacBooks, iMacs and your Apple Watch in addition to iPhone.
---
January 28, 2022, is a second mini-Christmas for Apple users. As the iOS 15.3 update is being installed on your iPhone, you can find out about the exciting new features in the next iOS version. As Apple revealed in the press release, the developer betas for iOS 15.4, iPadOS 15.4 and macOS Monterey 12.3 have been available for download since January 27.
Apple iPhone 13 for $829 at Amazon
Although it is possible to receive the new beta versions on your Apple devices right now via some detours, it is not advisable. They have not yet been released for everyday use and may therefore contain bugs and security flaws. In order to increase the hype, I will nevertheless introduce the two most important functions of the upcoming Apple operating systems here.
Universal Control and Face ID with mask
The first highlight is Universal Control, which makes the connection between iPads and MacBooks even more seamless. With WLAN, Bluetooth and Handoff activated, you simply place your two Apple devices next to each other. Without activating the iPad as a second screen via Sidecar, you can move the mouse pointer from the notebook screen to the iPad and back again. Apple already showed off this function in a video, which you can view below.
The "first steps", according to Apple in the press release, can now be tried by developers. For this, you would only have to specify in the system settings for monitors that Universal Control is used all the time. The main advantage is the ability for you to manage the screen content of your Mac as you are currently, while making sure the apps and features of the iPad remain.
In addition to Universal Control, Apple also announced improvements to Face ID. In iOS 15.3, you still have to use your Apple Watch to unlock your iPhone while wearing a face mask. In the future, however, it will be possible to use Face ID normally even when wearing a mask.
Are you looking forward to the new features in the next iOS version? Let me know in the comments!