Insta360 Pro 2: 6 camera lenses make 360° videos worth watching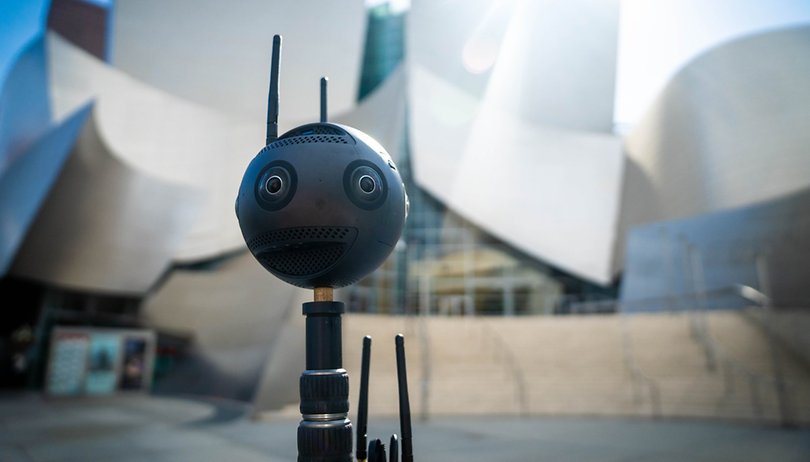 A new 360-degree camera enters the field and it shows us what we will see as the standard in photography in a few years - the Insta360 Pro 2. Six lenses, 8K-3D video recordings and post-production tricks cost of course. But the presentation is also immensely important for us users: In the wake of the new professional camera, Insta360 has announced CrystalView technology, which conjures up 360-degree videos in unprecedented quality on our VR headsets.
The best 360-degree cameras
Last year we saw the Insta360 Pro, an expensive professional camera that can take three-dimensional panoramic photos and videos. Now, Insta360 has improved the camera and introduced its successor - the Insta360 Pro 2, and some new features have been added that give us a foretaste of 360-degree cameras in a few years, which we ordinary mortals can then afford. For now, at $5,000, the Insta360 Pro 2 is priced out of the regular consumer market.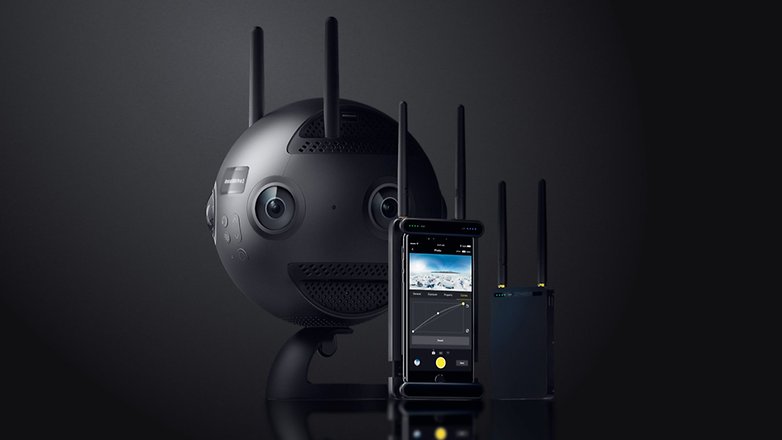 What makes the Insta360 Pro 2 so special?
Insta360 provides the Pro 2 with six lenses with a field of view of 200 degrees (f/2.4). The camera consists of six single images in real time with a resolution of 7,680 x 7,680 pixels. The result is three-dimensional all-round panoramas. Photos can even be calculated in a resolution of 12,000 x 12,000 pixels during post-processing.
The camera shoots videos in a maximum resolution of 8K - but the output is not in real time, the computing power is not sufficient. But that doesn't really matter, because the Insta360 Pro 2 has a few aces up its sleeve that are only in the post-processing of the videos. Let's first watch a demo video:
Insta360's post-production software creates videos in five rather impressive resolutions:
7,680 x 3,840 @ 30fps HDR (8K 2D)
7,680 x 7,680 @ 30fps (8K 3D)
7,680 x 3,840 @ 60fps (8K 2D)
6,400 x 6,400 @ 60fps (6K 2D/3D)
3,840 x 3,840 @ 120fps (4K 2D/3D binning)
Insta360 now allows post-processing of so-called proxy videos. Adobe Premiere Pro is used, which cuts videos with lower resolution. The Insta360 software then takes over all of the processing steps and applies them to the original files.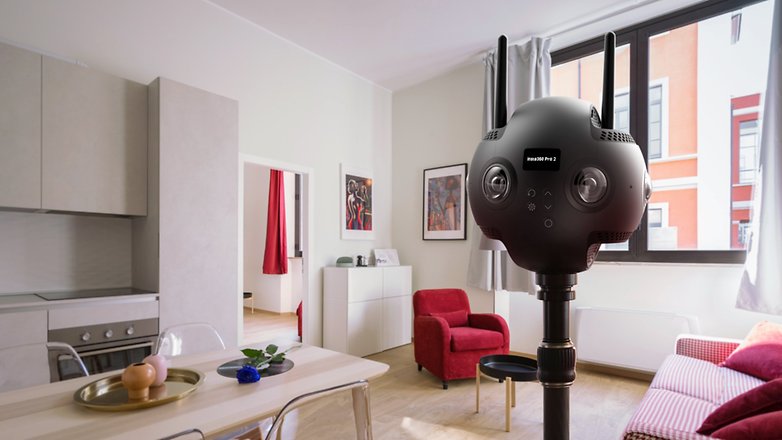 The technology of the Insta360 Pro 2 is, of course, expensive. But it is primarily aimed at professionals who create content for content platforms such as NextVR, JauntVR or Magenta VR. There is no doubt that many of these developments will also end up in the consumer sector. Then we will have completely new possibilities to save our holidays and experiences for posterity.
CrystalView: the highest quality even for budget headsets
Anyone who has ever watched 360-degree videos with a VR headset knows: The quality is good, but not that good. The problem: VR headsets can only play 4K videos, a resolution that is too low for 360-degree content.
Insta360 has addressed this problem and developed the CrystalView technology, which is already integrated in Insta360 playback apps. Videos can be exported to a special format and current headsets can dynamically display this video in 8K quality. Technical details are rare, but it is likely that Insta360 divides the 360-degree video into several segments and plays them back in the highest quality depending on the angle of view. A similar format was recently designed by John Carmack of Oculus.
CrystalView ensures that headsets like the Oculus Go can play 360-degree videos in the highest quality. Currently, an Insta360 app is required for CrystalView videos.
We are looking forward to seeing demo material at the IFA. How do you see the future of 360-degree videos?