If I needed to leave Android, I'd use Sailfish OS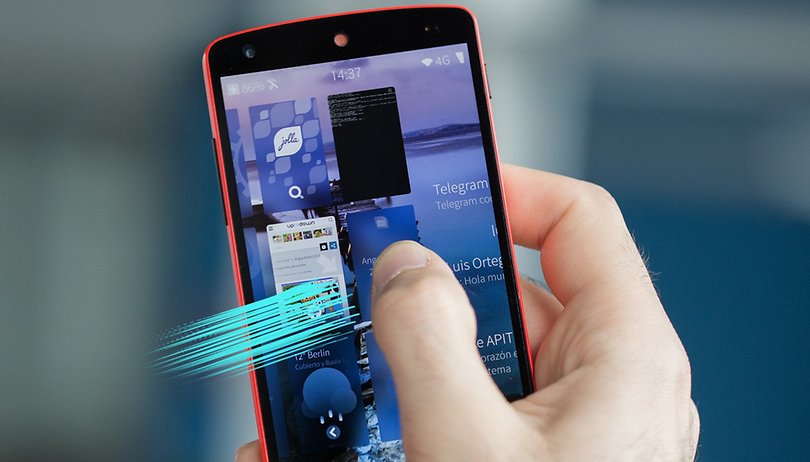 Sailfish OS may be unknown to most people, but if Android was to disappear tomorrow, this would be the direction I'd head. Sailfish OS is an open source mobile operating system that offers speed and simplicity like no other. And, in my opinion, is the best alternative to Android.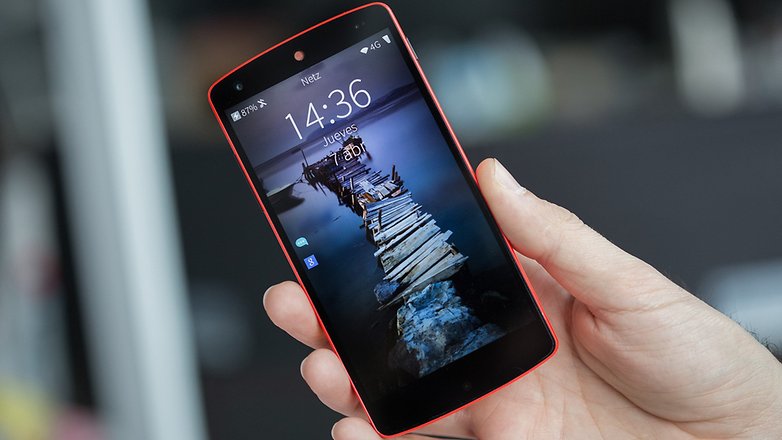 What is Sailfish OS?
Sailfish OS is developed by Finnish firm Jolla (born out of former Nokia project MeeGo). Like Android, it's open source, but currently is not distributed as far and wide: it's only officially available on a handful of devices including the Jolla's own phone and tablet and the Intex Aqua Fish.
More manufacturer deals are imminent, but recently I installed Sailfish on my Nexus 5 thanks to multi-boot tool MultiROM. Below you can read my thoughts on it.
Fluidity, speed and multi-tasking
What surprised me most about Sailfish OS, was its speed. Switching from one screen to another is just such a fluid process.
Naturally, there are occasional rough moments (the OS wasn't built for the Nexus 5, after all), but speed and transitions on the platform are impressive in the first 20 seconds of use. Almost the entire system is controlled by your thumb – the system is built for one-handed use – and it works incredibly well.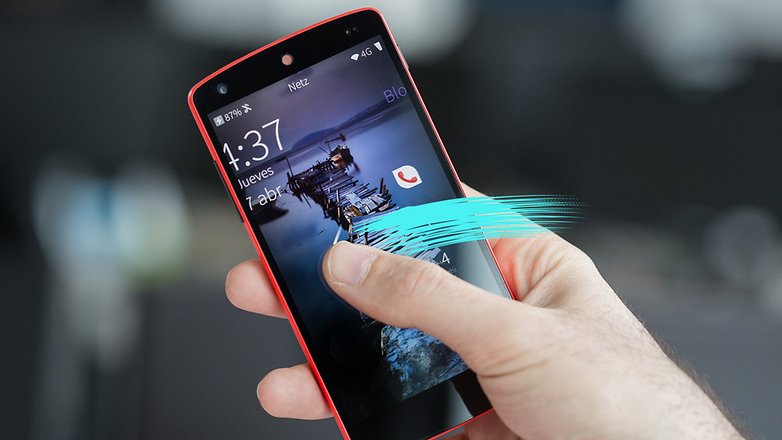 Opening applications takes a little longer than on Android, but they generally open quickly. The system also includes a short animation when you touch an app that reveals the first page of that app, before opening the application in full. It's a nice touch.
Once they've been launched, apps will appear on the main screen, which looks something like Android's recent apps menu. Apps are displayed on the grid, with the icons changing size changes depending on the number of apps in use.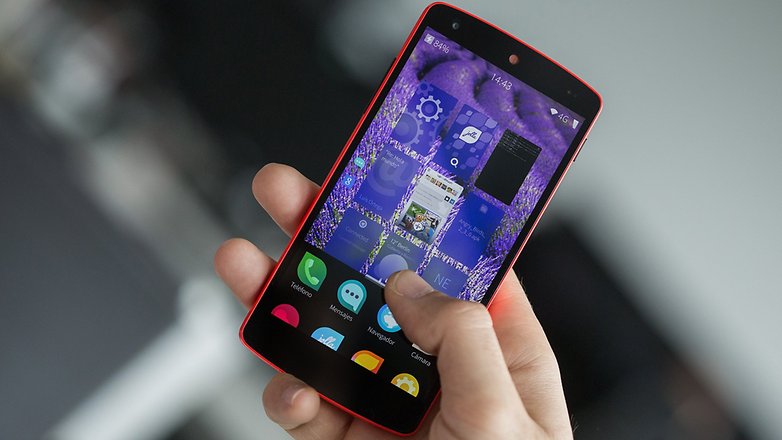 All you need are three swipes
The Sailfish OS doesn't have buttons. Let me write that again: Sailfish OS does not have buttons. Instead, the navigation of the operating system is handled through swipes.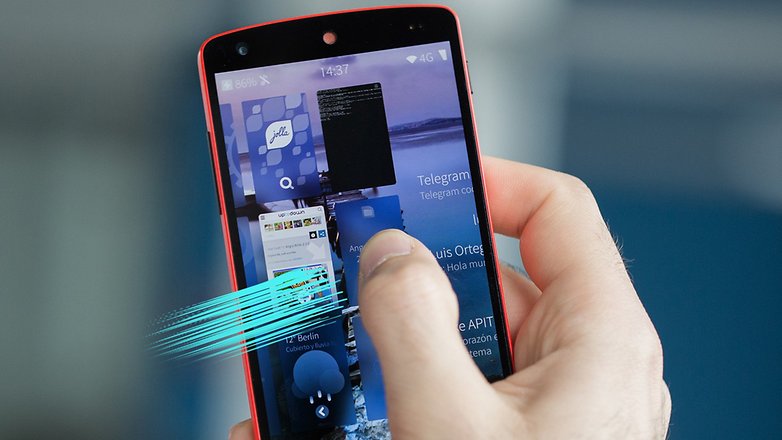 From the Home screen, slide to the left or right look at your notifications, feeds, news, emails, messages etc. Slide up to launch the application drawer, which is ordered by date of installation and slide down for other notifications and system settings.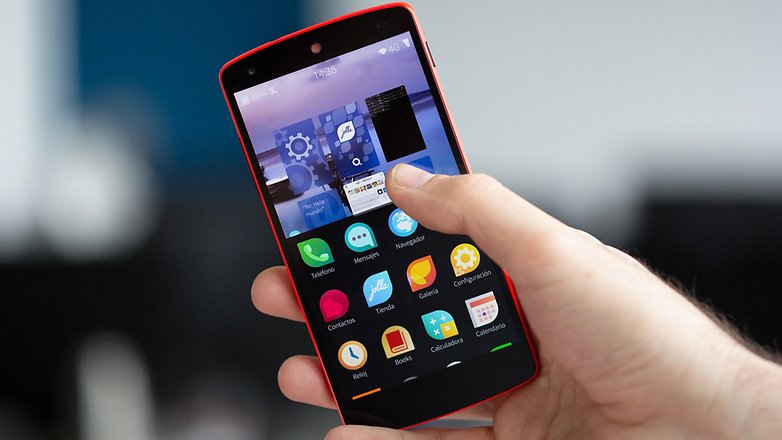 In short, to control the entire system, everything, all you need is a thumb-swipe: left to go Home, down for settings and up for the app drawer. These three gestures allow you to travel to any screen or application, which makes moving between tasks and options very easy and quick.
All too easy?
At first glance, the Sailfish OS seems too simple, giving the impression that there aren't many options. However, it's only because these menus are hidden. Android has the hamburger icon to open options, Sailfish OS doesn't.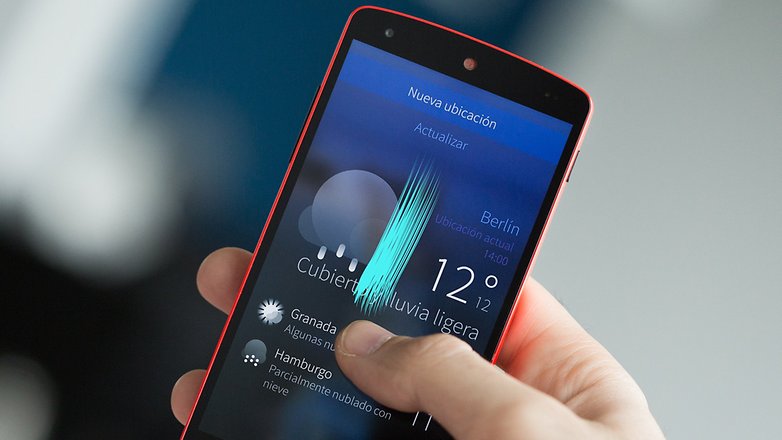 To access more options within an application, then, you simply slide your finger from the middle of the screen up or down and they will open up. From there just keep sliding your finger until the desired options appear. When it does, release your finger.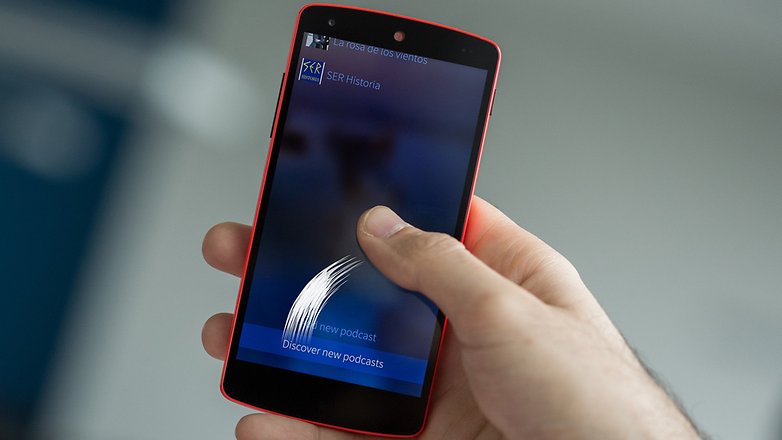 The menus occupy both at the top and in the bottom of the screen. It may sound strange, but it works and after a few days with the OS it becomes second nature.
Customization
Customization is not the strong Sailfish OS's strongest attribute. You can't, for example, use a custom desktop background image. To compensate, there are 11 themes to choose from and the design of the layout and interface is already very stylish.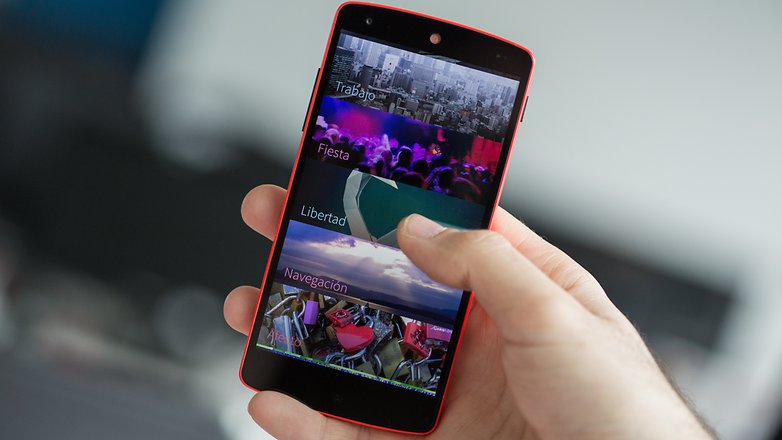 Each theme comes with a different screen background and system color which reflects the main image colors. Sounds and notifications can be configured for each of these themes too.
Native apps and Android
Sailfish OS has a great community that develops native apps for the system and Jolla provides an extensive catalog of apps, including many already popular on Android.
Unfortunately, WhatsApp is not currently among them. But there is a workaround: in the Jolla Apps store is an application called Android Support, which is able to create a virtual Dalvik virtual machine to run the code in Java.
In other words, it allows you to run Android apps on Sailfish.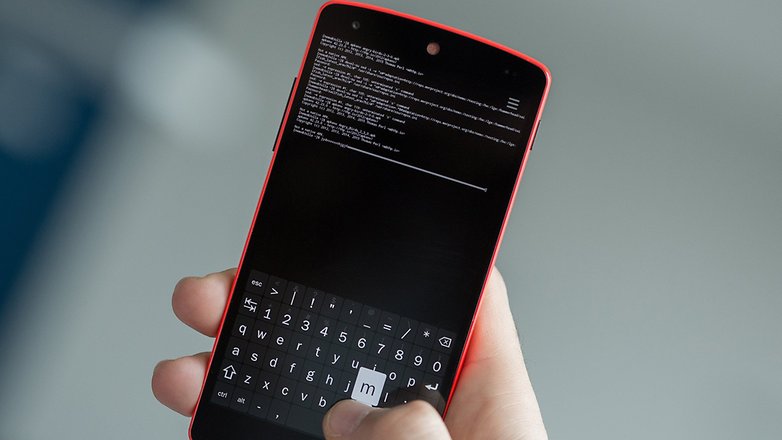 Sadly, this wasn't supported on the Nexus 5, so I could not test how Android apps perform on it. There are still some Android apps that do not use Dalvik, however, users are able to install Angry Birds using the Sailfish OS command console, for example. The app library is still clearly an area that Sailfish is improving.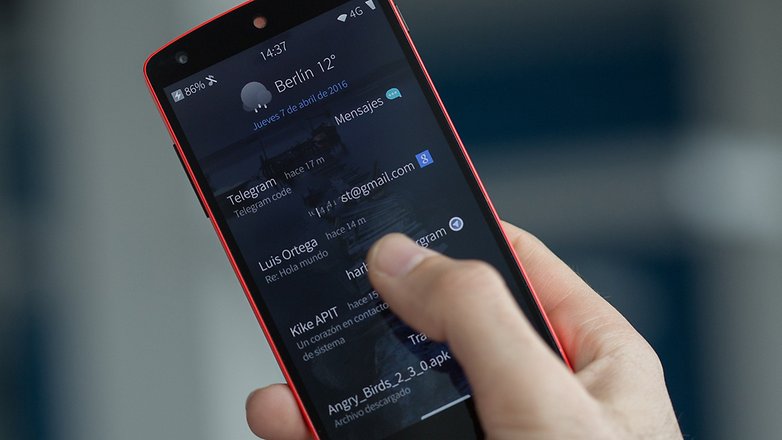 Overall, Sailfish OS is a cool and fluid mobile operating system that just seems to get better and better, and I can't wait to see which direction it takes next.
If the worst happened, and Android disappeared overnight, which OS would you run to? Let us know in the comments.