Hands-on Huawei Nova and Nova Plus review: super Novas?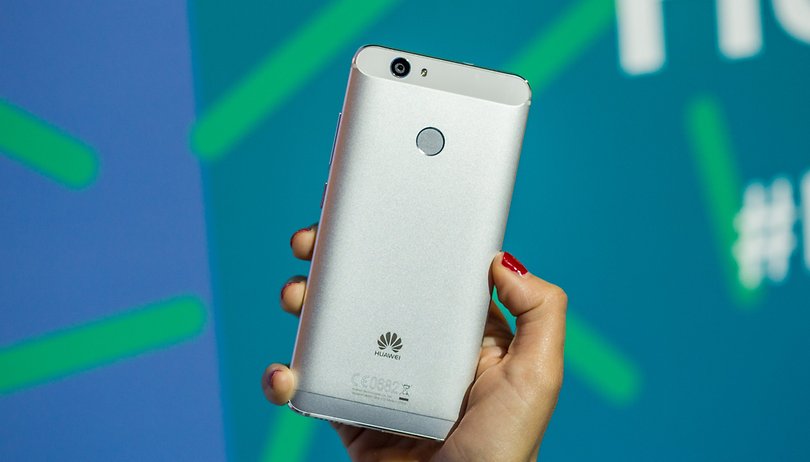 Huawei took to the stage at IFA 2016 to announce a pair of new smartphones. The Chinese manufacturer said that it was seeking to capture the premium market while maintaining the mid-tier segment. Its P9 device has proved to be a big success at the high-end, so today Huawei introduced the new devices in its mid-range sector. What were our first impressions? Find out in our hands-on Huawei Nova and Huawei Nova Plus review.
Huawei Nova release date and price
The Huawei Nova starts at 399 euros (roughly $450) for the 3 GB device with 32 GB of storage, while the Huawei Nova Plus starts at 429 euros (about $480) for the same storage and RAM.
The main differences between these handsets are the display and battery size (with the Plus model being the bigger in both respects) – but there are also some differences in the device design, which we'll discuss in-depth below.
The precise release date for handsets is yet to be announced, but Huawei said that it would bring the devices to more than 50 countries starting October. The Novas will arrive in three color variants: silver, grey and gold. A rose gold variant will also follow in certain markets.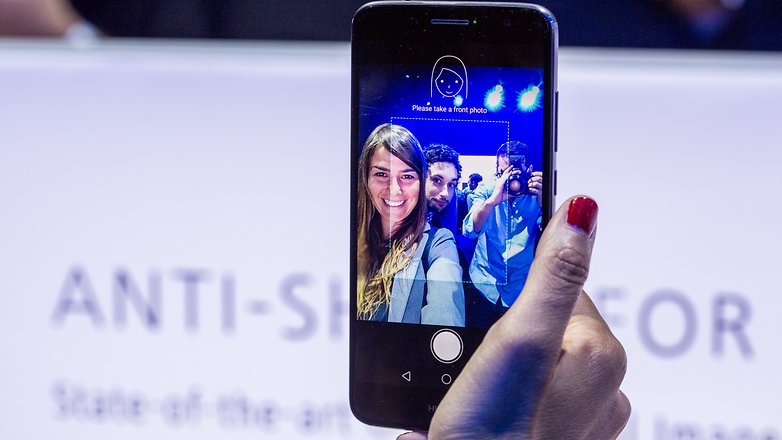 Huawei Nova design and build quality
The first thing you need to know about the Huawei Nova is that – from the rear – this looks almost exactly like a Nexus 6P. It doesn't say Nexus, but the aesthetic differences basically end there.
However, unlike the 5.7-inch Nexus 6P, the Nova comes in at a diminutive 5 inches. Thanks to well-optimized display proportions – a 76 percent screen-to-body ratio – this phone really feels like a small handset.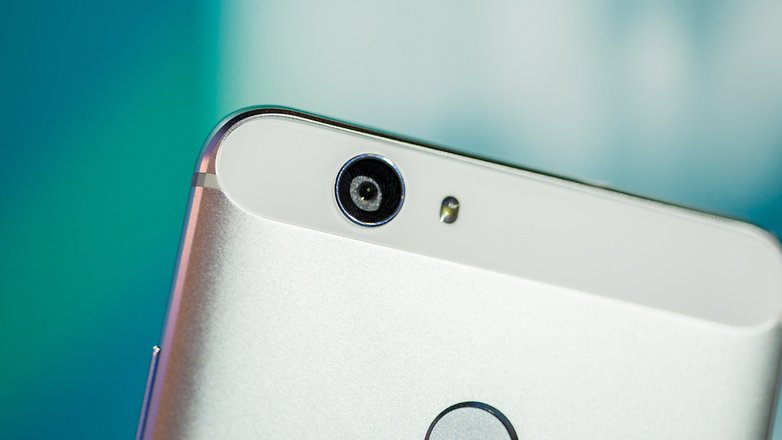 And that's to its credit. Huawei does phablets very well but it's nice to see it tackle smaller handsets with similar flair. Huawei has managed to pack what feels like a large display onto a small frame; it's an accomplished piece of work.
The Nova is thin too, at 7.1 mm deep. While I may not have been wowed by an inventive new design, I was wowed by the screen and battery (more on that later) that has been packed into this handset. It was a good first impression.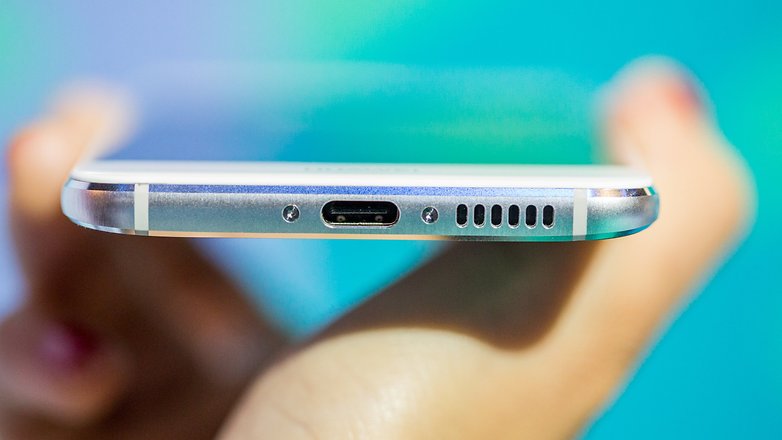 As for the Nova Plus, this looks largely the same as the Nova from the front, but the device takes a different approach on the rear, with a square camera sensor in the center of the device, unlike the position at the top left in the visor of the Nova. The Nova Plus is a 5.5-inch device which doesn't feel unwieldy and looks the part thanks to its chamfered edges and glass and metal design.
The aesthetics of these phones do justice to the Huawei name.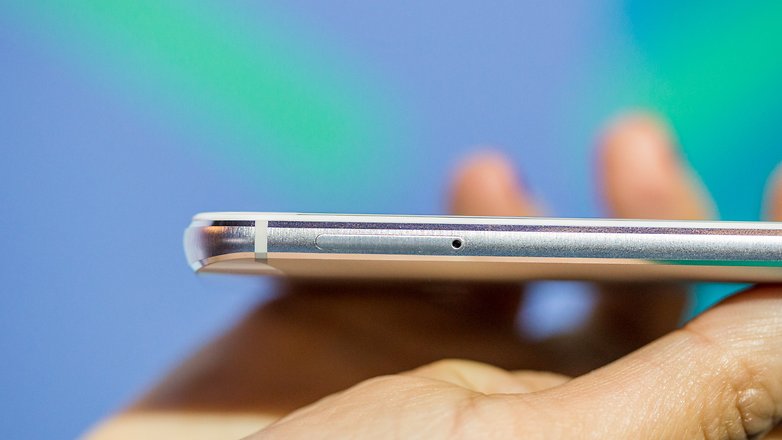 Huawei Nova display
The Huawei Nova and Nova Plus arrive with Full-HD displays. The color saturation on these handsets was deep, and the brightness appeared to be strong. The 2.5D screens are identical but for the size and, naturally, pixel density, but they're both equally capable midrange handsets.
I wasn't blown away by the display quality, nor did I expect to be. Simply, they seemed to be sufficient for typical day-to-day needs.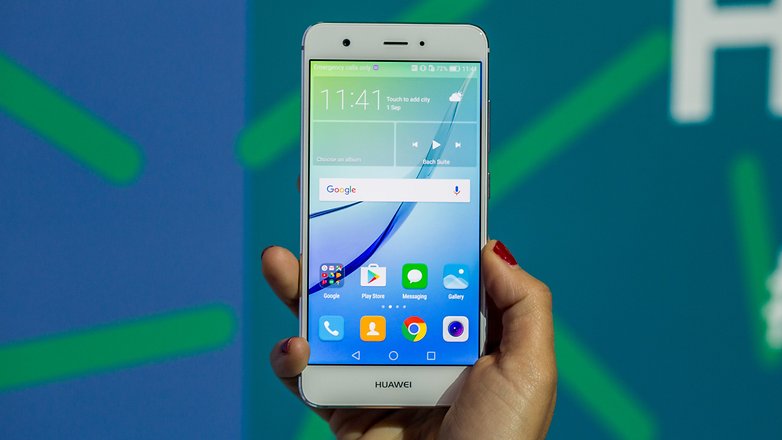 Both phones also make use of an eye-protection mode, which I expect is a blue-light filter to prevent eye-strain. This is always appreciated.
Huawei Nova software
The Novas run on Android 6.0.1 Marshmallow and Huawei's EMUI 4.1 software. Huawei showed off a few of its software's neat tricks at the press conference, such as the fingerprint control for notifications and its knuckle sense gestures.
While we've seen these before, Huawei has also introduced some new features, like the ability to create a screenshot of pictures which normally extend beyond a single screen (it looked interesting), but software innovations don't seem to be a focus for these new devices.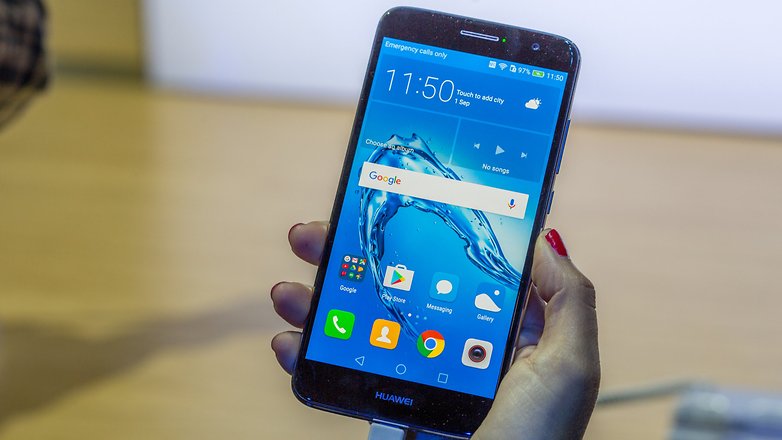 Huawei Nova performance
The Nova and Nova Plus arrive with a Snapdragon 625 processor running at 2 GHz with 3 GB of RAM. In my short time with the devices, both handsets were running smooth but this octa-core processor is a grade below the Snapdragon 820 found in modern flagships: it will be interesting to see the devices' real-world performance when we get them in the office for the final review.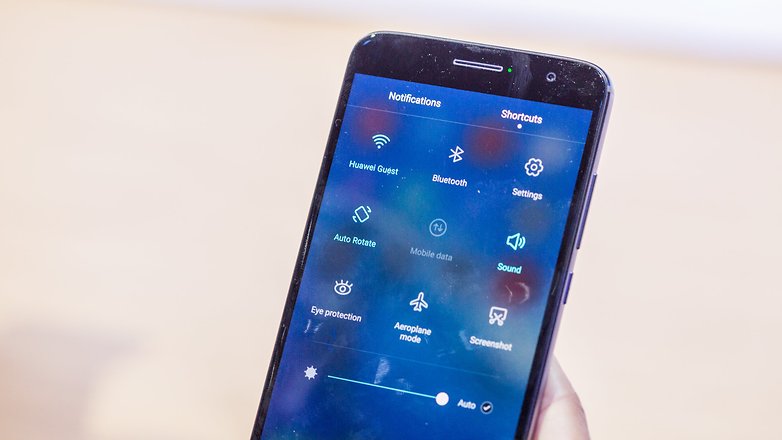 Huawei also shouted about its fingerprint technology which has increased security compared to competing fingerprint scanners thanks to its ability to detect depth and contour in fingerprints. That's the theory, we'll have to wait to get the phone in-house to put it to test.
Huawei Nova camera
I had high hopes for the Nova cameras but my first impression wasn't good. I flicked it on to take a quick look at our review event and it took a while to adjust to the test area lights and – once it had settled – the exposure was still out of whack.
Lighting conditions aren't great at these events, but in some ways, I think this is a smart way to really investigate a device's camera chops.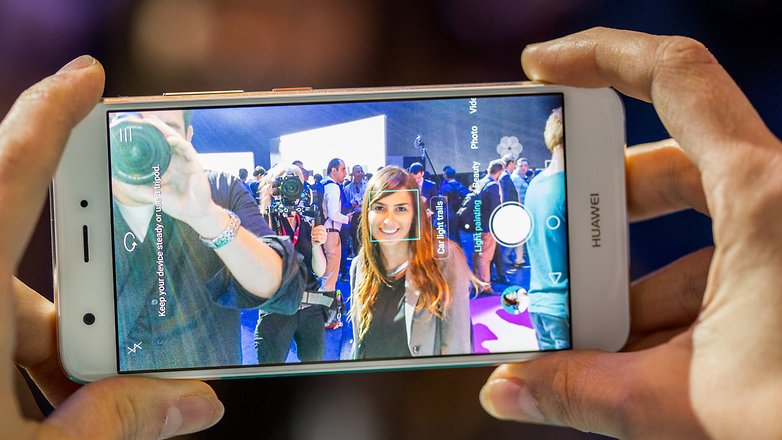 I was disappointed and I was using the Nova Plus camera, which uses a 16 MP rear camera rather than the 12 MP rear camera on the Nova standard. This is not to say that things won't be completely different when I spend some more time with the handsets.
Both handsets feature an 8 MP front-facing camera with a slew of software features aimed at providing you with the perfect selfie.
Huawei Nova battery
The Huawei Nova has a 3,020 mAh battery. Fitting this into a 5-inch phone is an impressive feat. The iPhone 6s, though it's a little smaller at 4.7 inches, has a 1,715 mAh capacity, almost half what the Nova has. If anything underscores Huawei's smarts in manufacturing, it's this.
It was also noted at the event that the Nova could provide five hours of Pokemon Go play time: apparently, this is the new barometer for battery-life measurement.
The Nova Plus, meanwhile, raises the stakes in a 3,340 mAh game. Both smartphones support quick-charging and USB Type-C, but neither battery is removable.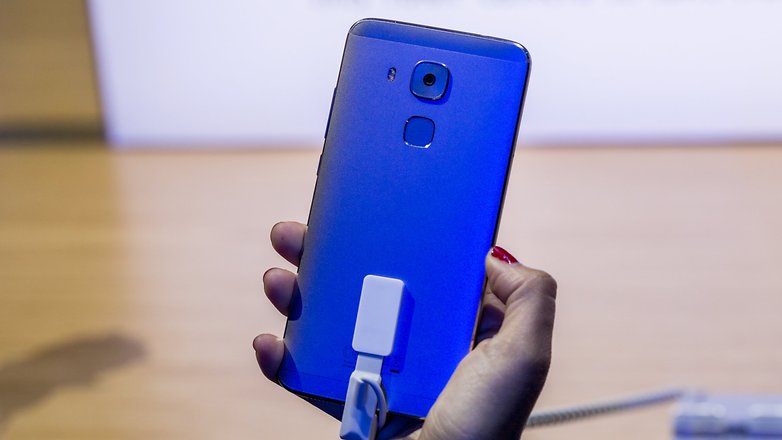 Huawei Nova technical specifications
Early Verdict
The Nova and Nova Plus are phones that appear to target Huawei's vision of millennials. They look good, they are optimized for taking selfies, and they have a battery which will allow you to play Pokemon Go for a while.
But the focus on these aspects throughout Huawei's presentation made me feel like it was almost underselling the biggest aspect of what could make the regular Nova great. It's a 5-inch phone with a good design, in all likelihood a good camera, and it packs a big battery: that's the kind of phone that I think Android is actually missing.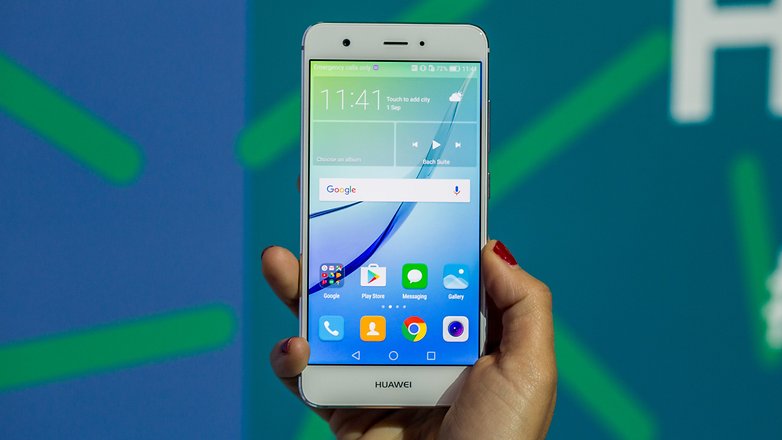 For now, it's difficult for me to separate the phones in my mind from all of the marketing that went with them. But if this is an attempt by Huawei at making a smartphone 'cool', I don't think it has succeeded. Apple does this better without talking about Pokemon Go and selfies.
What do you think of the Huawei Nova and Nova Plus?
Written with contributions from Jessica Murgia of AndroidPIT.it