Huawei Mate S tips and tricks: become best MateS with your Huawei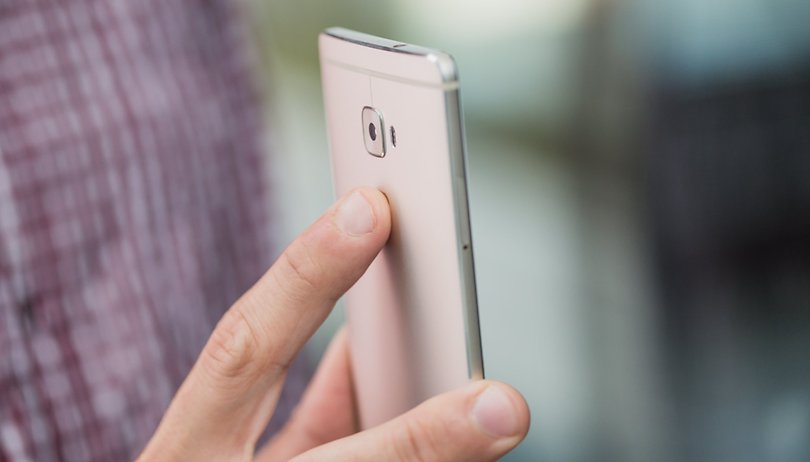 The Huawei Mate S runs on Huawei's EMUI software, which is one of the more distinctive Android skins – you may notice how its settings menu looks as though it comes straight from iOS. But how do you get the most out of it? Head below to find out our best Huawei Mate S tips and tricks.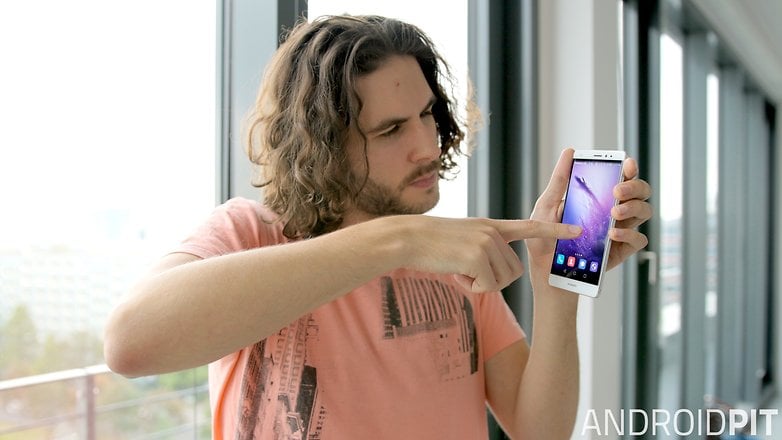 Configure the fingerprint sensor – for cool shortcuts
The Huawei Mate S fingerprint scanner isn't just for unlocking your phone, it offers a whole range of useful functions. Why not use it to bring down your notifications just by swiping your finger across it? Or what about using it to jump back to the homescreen after taking a picture?
Head to Settings > Fingerprint ID to do both these things and to see else it can be used for.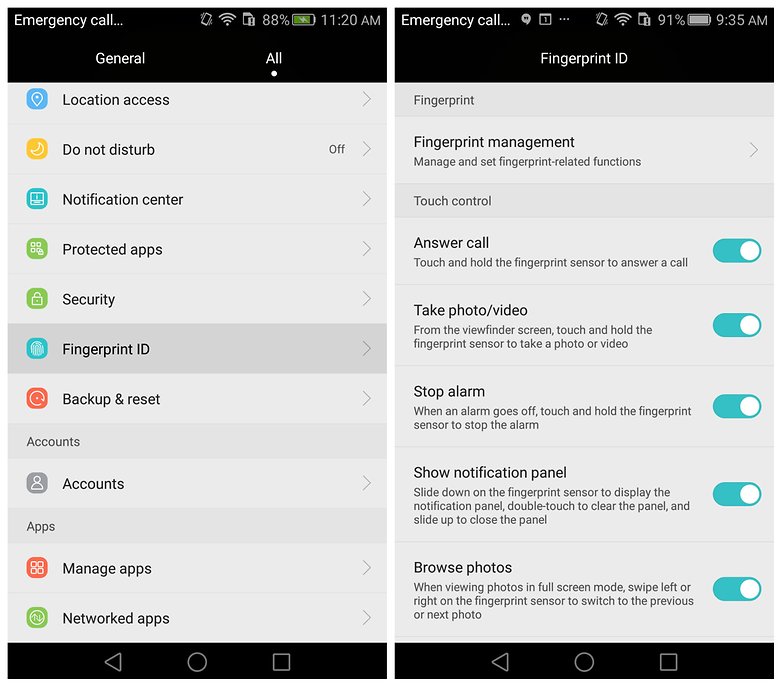 One-hand UI – for when you're walking with your phone
One-hand layout isn't a feature you're going to use all the time, but there are times when it can be useful. It can be particularly difficult to use a phone with two hands when walking, for example.
For those times, go to Settings > One-hand UI to enable it. Then, just swipe your finger across the bottom buttons to decrease the size of the display.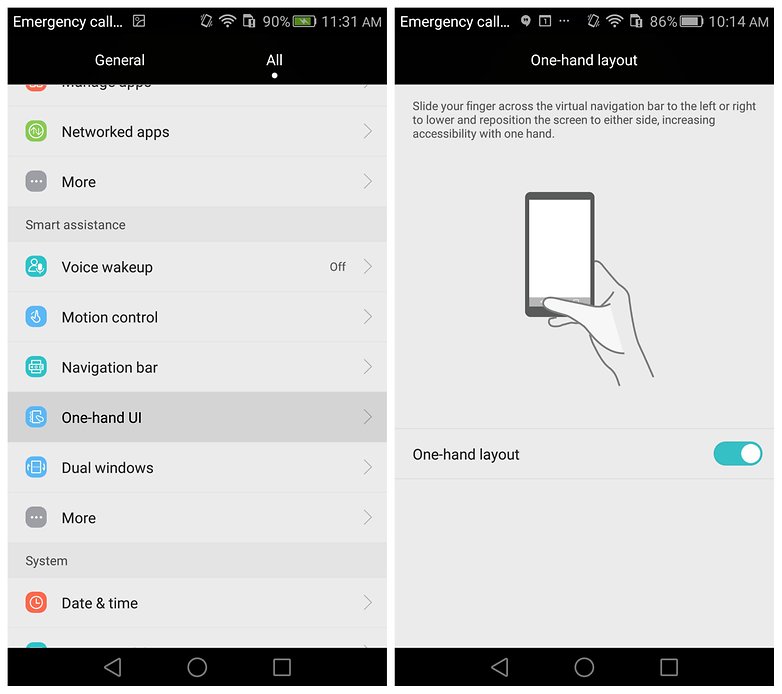 Voice Wakeup – for when you lose your phone
We've all lost our phone in our own home before, so how do you find it fast? Set up Voice wakeup of course.
Go to Settings > Voice wakeup and record yourself saying certain phrases into the device. Then you can say these phrases to wake your Mate S when it's nearby, or even place calls.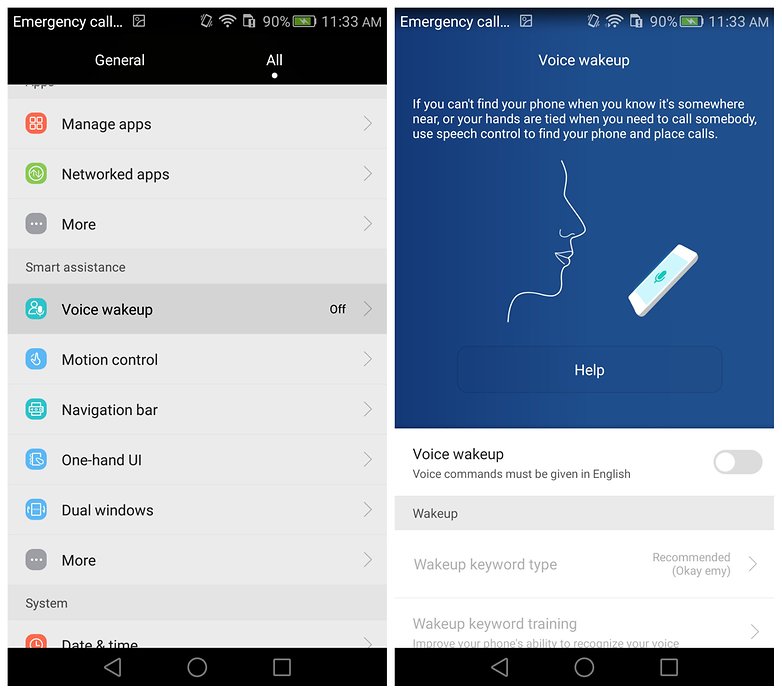 Motion controls – for the easy way to wake your phone
Huawei's Motion Control section is packed with gestures. Though some are kind of silly – such as Shake to rearrange, which allows you to move your homescreen icons after you shake your device – some are really smart.
Pick up to reduce volume is a good example. This simply reduces the volume of calls, or timers and alarms as soon as you pick up the device and should be a native setting on every Android phone.
Then there's Double touch: enable this immediately. Every device should have a knock-on / double-tap-to-wake type gesture because it makes waking your device so easy.
Head to Settings > Motion control to enable these essential features.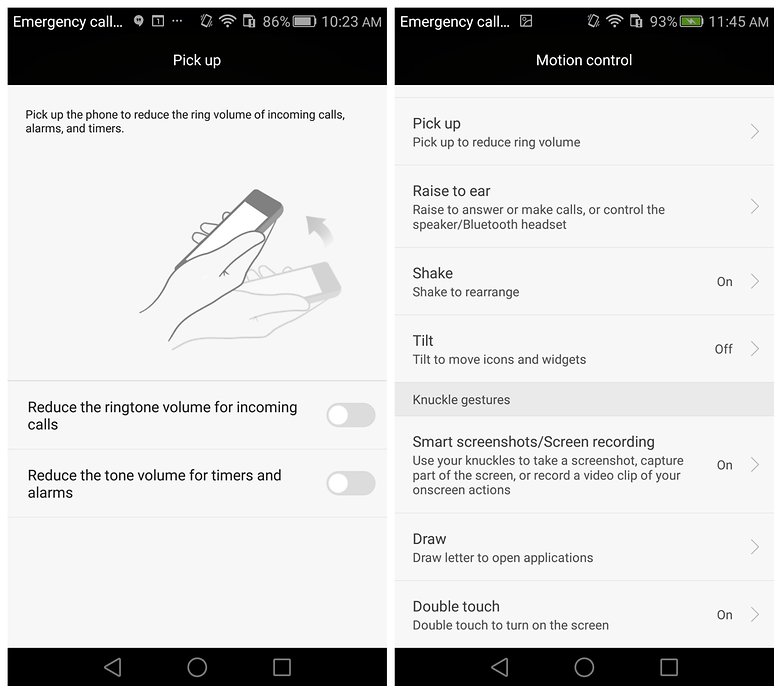 Gloves mode and touch-disable mode – helpful extras
These next tips are found in More > Smart assistance and offer even more cool options. Find that your device is acting on its own when in your pocket or bag? Enable touch-disable mode to avoid this.
You might also find gloves mode useful. It increases screen sensitivity so you can interact with it even when wearing gloves.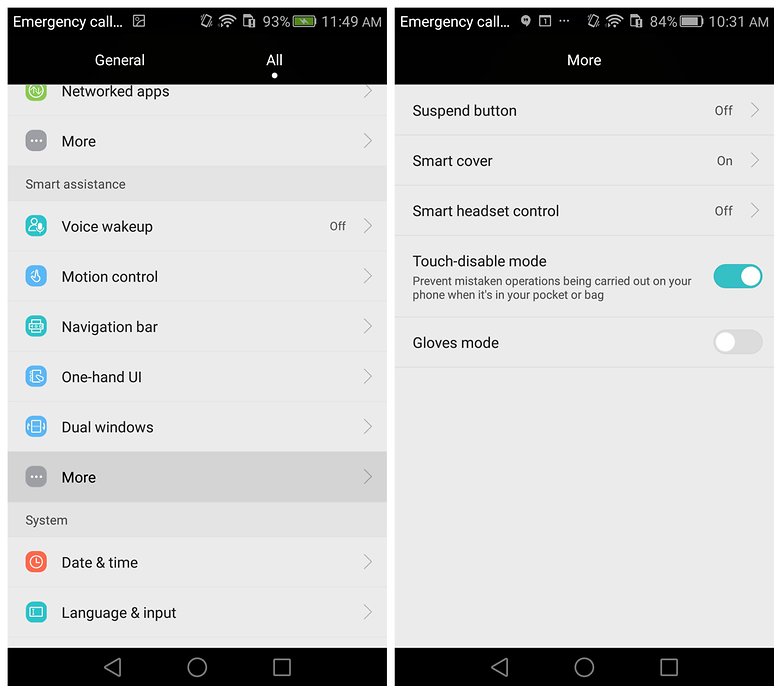 What's your favorite tip for the Huawei Mate S? Let me know in the comments.