Huawei Mate 20 RS Porsche Design hands-on: leather, glass and class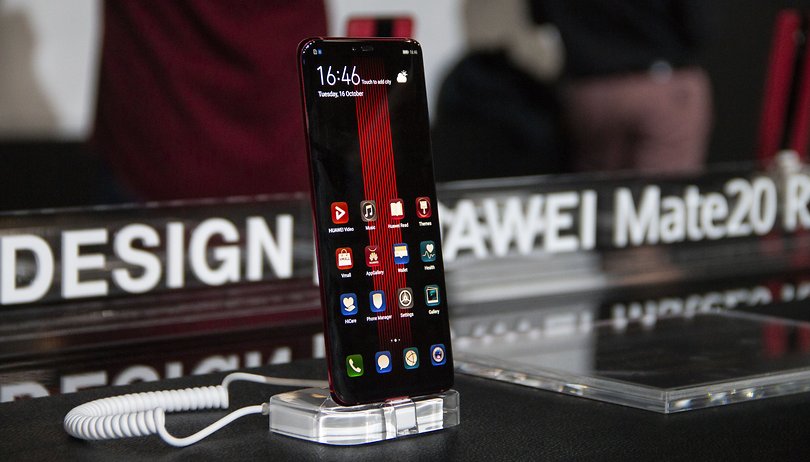 It is now customary that every time Huawei announced a flagship, it is followed by a luxury version of the device made through their ongoing collaboration with Porsche Design. This is the case with the Mate 20 Pro and the glitzier Mate 20 RS Porsche version. Porsche's smartphone has a lot to offer design-wise but it has some advantages over its mate under the hood too.
Luxury but at what cost?
The Huawei Mate 20 Pro already has the steep price tag of 899 GBP SIM free and the Porsche Design Mate 20 RS is expected to be over 1500 GBP. So far, there is no indication that the Mate RS Pro will be be available to the US market but we will update you, if that changes.
Leather and glass are a good mix
The differences between the Mate 20 Pro and the Porsche design variant are mainly visual . The back is divided into three-parts: the sides are covered with genuine leather, while the center streak is made from glass. The device is available in elegant black and striking red. The leather feels good to the touch and makes the smartphone more slip-resistant than it would be with a full glass back. However, it is likely that the leather will suffer some wear and tear over time, simply due to the nature of the material. The frame is either black or red and the front is mostly taken up by the 6.39-inch display, which is of course black.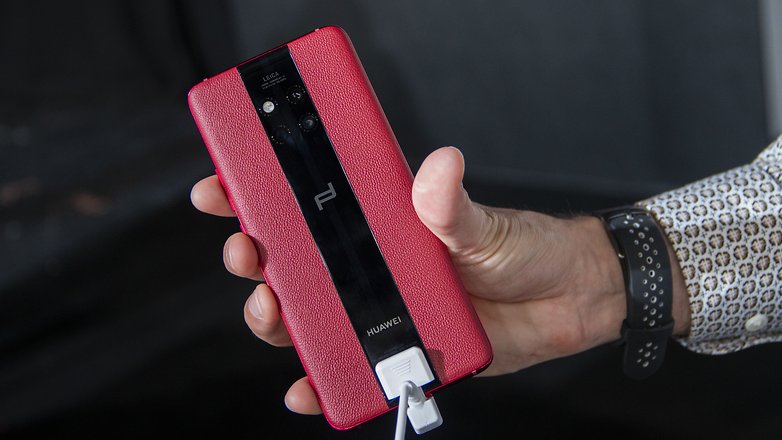 Just like the Mate 20 Pro, Huawei has equipped the Porsche Design Mate 20 RS with an in-display fingerprint sensor and 3D face recognition. Both work smoothly with great response times, to the point of hardly noticing them with daily usage.
There are no differences with the notch, which is now being introduced at Porsche Design too.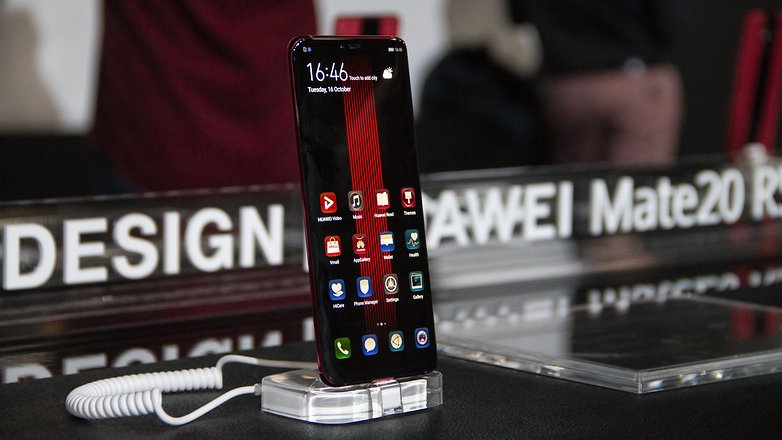 More memories for Porsche
The four cameras are positioned as they are on the Mate 20 Pro, but do not protrude from the casing. This looks more inconspicuous, but also makes the smartphone about one millimeter thicker than its sister model. The quality and functionality, however, has stayed the same.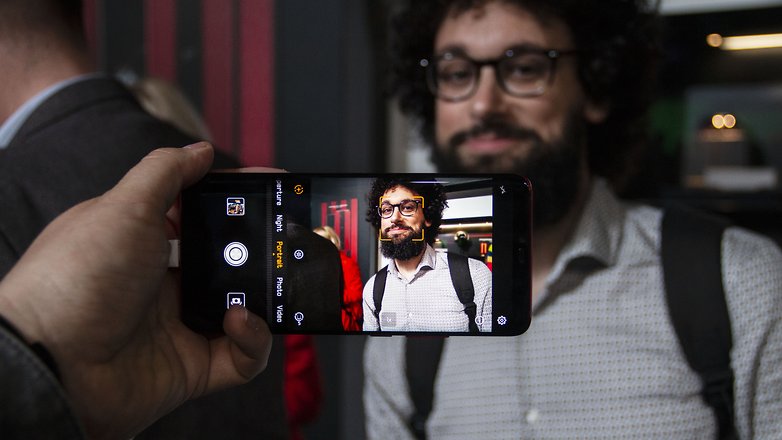 You will also have more storage for your photos with the Porsche version of Huawei. It boasts 256 GB internal memory. There is also a variant with a whopping 512 GB storage, but it is not currently available in the UK or US. The storage can be expanded even further with the new NM cards from Huawei, since the phone does not support microSD. The Porsche Design Mate 20 RS also sports 8 GB of RAM.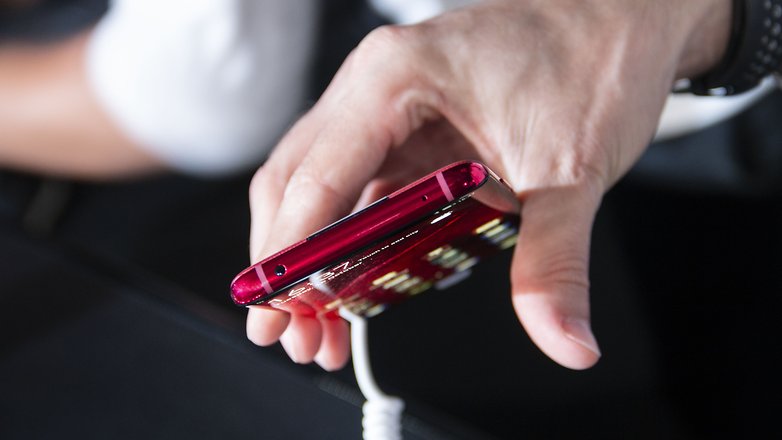 In our first test, the performance of the Porsche Design Mate 20 RS was extremely fast and as flawless as expected from a luxury smartphone. However, the Porsche version is not significantly faster than the Mate 20 Pro. The OS is Android 9 Pie in combination with EMUI 9, which has been upgraded with themes and background images from Porsche.
Porsche Design Huawei Mate 20 RS technical specifications
| | |
| --- | --- |
| Dimensions: | 157.8 x 72.3 x 9.7 mm |
| Weight: | 187 g |
| Battery size: | 4200 mAh |
| Screen size: | 6.39 in |
| Display technology: | AMOLED |
| Screen: | 3120 x 1440 pixels (538 ppi) |
| Front camera: | 40 megapixels |
| Rear camera: | 24 megapixels |
| Flashlight: | Dual-LED |
| Android version: | 9 - Pie |
| User interface: | Emotion UI |
| RAM: | 8 GB |
| Internal storage: | 512 GB |
| Chipset: | HiSilicon Kirin 980 |
| Number of cores: | 8 |
| Max. clock speed: | 2.6 GHz |
| Connectivity: | HSPA, LTE, NFC, Dual-SIM , Bluetooth 5.0 |
A lot of money for little added value
Over 1500 GBP is a lot of money for a smartphone, which in terms of technical specs barely has more to offer than the much cheaper Mate 20 Pro. In return customers mostly receive the sense of exclusivity, along with some accessories, such as a second power supply.
We will let you know if the Porsche Design Mate 20 RS has more surprises or features to offer when we receive our test device soon!