Huawei Mate 20 review: everything you need... in XXL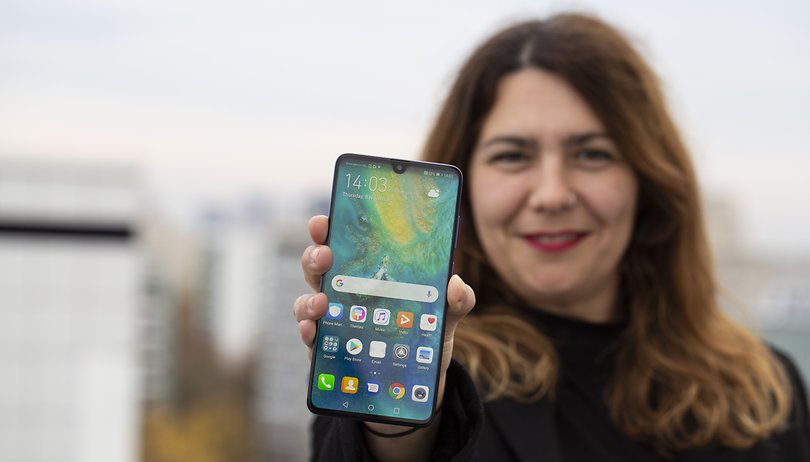 The middle child usually gets the least attention. The same thing happens in the Huawei family. Both the Mate 20 Lite and the Mate 20 Pro have made their presence known, but there's a third new member of the Mate series. It's the one in the middle, but there's nothing mediocre about it. The Mate 20 has taken some of the best qualities from its siblings and made them its own. So let's see how this XXL smartphone fares in our full review!
Good
Good screen

Discreet notch

Good autonomy

Camera

Mini-jack port

EMUI 9.0
Bad
Dimensions

No microSD card

Fingerprint smudges
Not a bargain, but there are more expensive phones
Let's get the unpleasant out of the way first: the price. Huawei is asking for €799 (around $925) for the Mate 20. No matter how you look at it, that's a lot of money for a smartphone. Yet, it's still $200 less than what Huawei charges for the Mate 20 Pro. The recently released iPhone and Galaxy Note 9 are of course a touch more expensive.
The Huawei Mate 20 comes in four colors: black, green, blue and the Twilight edition, which I had the pleasure of using for this review.
Imposing, elegant and with a mini-notch
The design is the first thing that catches your eye on the Mate 20 . The devices looks a lot like the Pro. It's a very impressive smartphone at first glance: there's glass on the front and back, rounded corners and an excellent finish that gives it an irresistible look. The Twilight model reflects colors that range from blue to black to purple, and gives the device a unique and original personality.
Compared to its predecessor, the Mate 20 has grown in size. And you can tell. Although it's only half a centimeter that separates them in terms of width (this one measures 77.2 mm), the difference is noticeable when you hold it in your hand. My hands might not be very big, but I would say that the device might be too large for anyone's hands.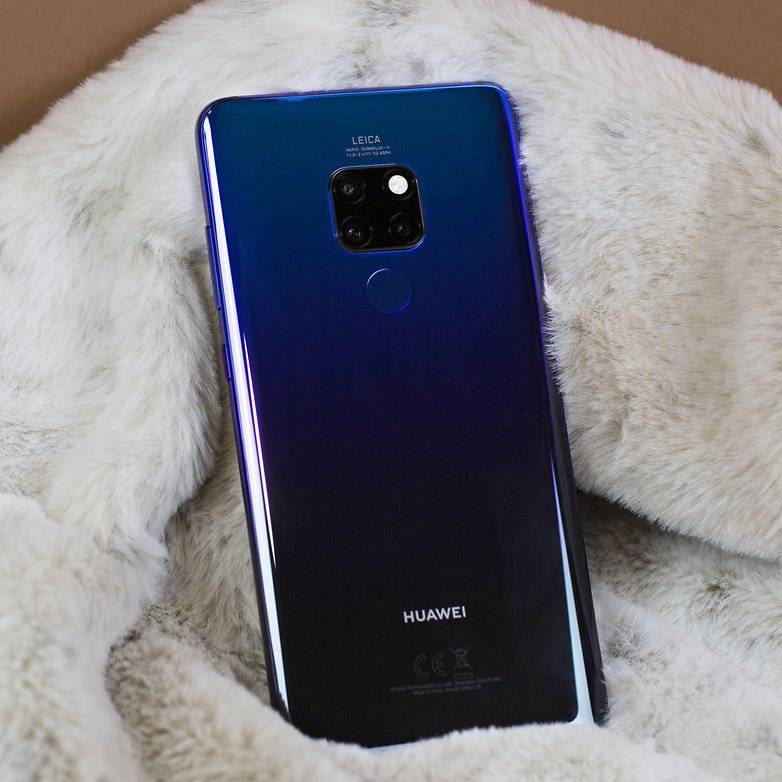 As much as I love the color and appearance of the device, the finish on the back shines so much that if you spend some time using it, it will inevitably get covered in fingerprints.
On the back you'll find the fingerprint reader, which is very fast and in a comfortable position, just below the square camera module.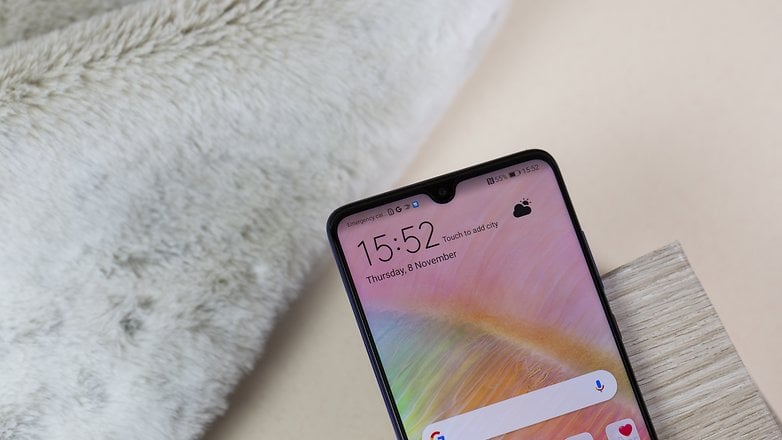 There's one aspect that makes the Mate 20 superior to the Pro version, at least in my opinion. The small notch in the screen looks like a dew drop. If you don't like it, you can hide it via the settings. The notch only houses the front camera, since the speaker is located on the top edge of the smartphone.
Huawei Mate 20 display
I was curious about the screen as soon as I saw the smartphone. It's a sizable 6.53 inches and has an 18.7:9 format . Unlike the Pro models, the Mate 20 doesn't use an OLED panel, instead it has an IPS screen with a resolution of 2,244 x 1,080 pixels (Full-HD+). The 381 ppi pixel density isn't one of the best out there, but the sharpness and color representation are generally good, although it won't reach the quality of OLED screens, at least on paper.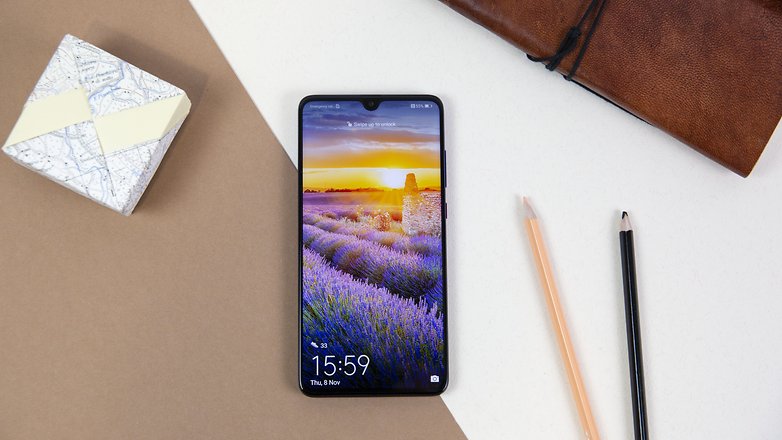 In everyday use, I haven't had any hiccups. I've always been able to read with ease, regardless of lighting conditions. The colors are bright, there's good definition and deep blacks.
Android Pie and Emui 9.0: a winning combination
The Mate 20 comes with Android Pie, and I expected nothing less . The device also comes with the latest skin from Huawei, EMUI 9.0. This version is much more minimalist and simpler compared to its predecessors. It reminded me a lot of iOS. I was an iPhone user for many years, so these commonalities have made everything easier for me in everyday use.
The new version of EMUI has so many options that the software can sometimes seem a bit cumbersome. You might get lost in the menus, but they do offer many options for many different things: from security, notifications and storage to your own password manager and the new "Digital Balance", which shows you how much you've been using your device. I should warn you that if you're a bit of a smartphone addict, you're going to be a little shocked, but it's a good way to monitor your use if you're a "junkie".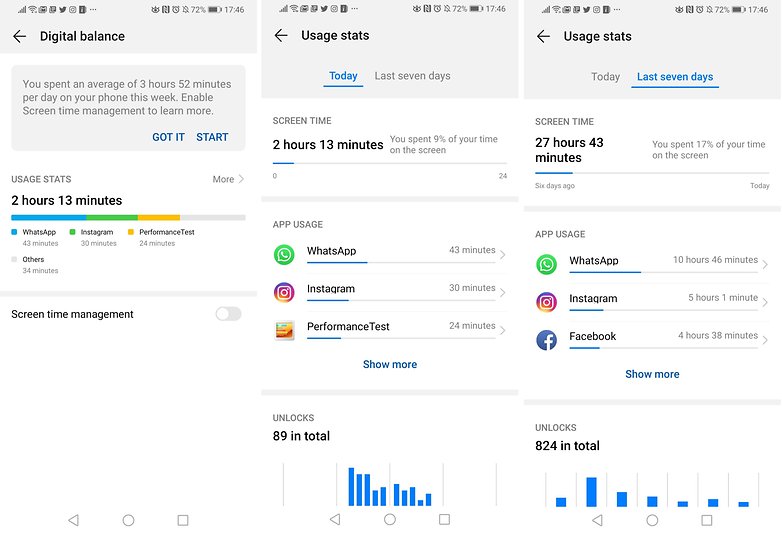 Even after the update from a few days ago (9.0.0.146), the Huawei software still has some minor problems, something that my colleague Steffen also noticed in his Mate 20 Pro review. Sometimes my Internet connection disconnects for no apparent reason and the camera app occasionally closes on its own. These are just minor problems, but it's still better when you don't have to deal with them. After all, it's not exactly a cheap phone.
Faster than a speeding bullet
The Mate 20 also has inner beauty, and this is where this device shines the brightest. It comes with a Kirin 980, one of the fastest processors out there . It's the first 7-nanometer chip, the first chip with two NPUs, and has a newer ARM core, and faster RAM. It hasn't disappointed me at all. It's a true champion when it comes to performance.
The performance has been great in daily use. It can handle anything you throw at it. If you're a demanding user like I am, you can overload it with many apps or play games with flashy graphics like Need for Speed: No Limits or PUBG. If you're a gamer, the Mate 20 will equip you with more than enough power.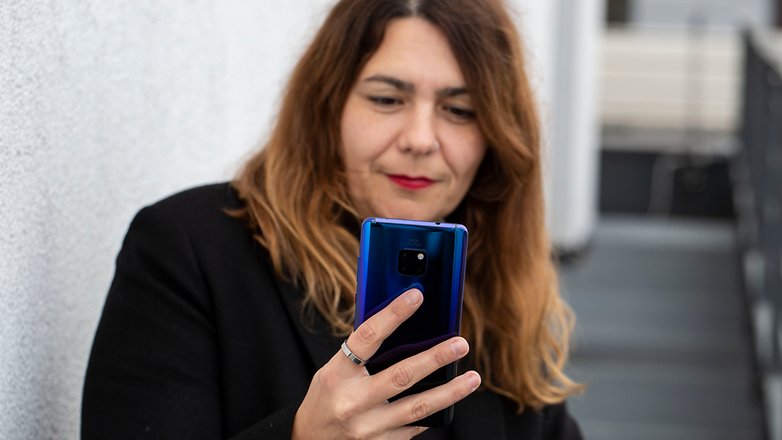 There are two variants of the Huawei Mate 20 available: with either 4GB and 6GB of RAM. Both come with 128GB of internal memory. That's more than enough for any user, although somewhat less than similar smartphones offered by Apple and Samsung. If you need more storage, it can be be expanded. Unfortunately, Huawei won't let you use a microSD card, so you'll have to purchase an NM card, which only the Chinese brand produces.
Huawei Mate 20: benchmark comparisons
Mate 20
Mate 20 Pro
Galaxy Note 9
Google Pixel 3XL
3D Mark
Sling Shot ES 3.1
3564
3564
3379
4079
3D Mark
Sling Shot Vulkan
3549
3335
2884
3333
3D Mark
Sling Shot ES 3.0
2697
2648
4061
5247
3D Mark
Ice Storm Unlimited ES 2.0
36038
37330
41354
35526
Mini-jack and stereo sound
The mini-jack port was one of the many pleasant surprises I found in the Mate 20 . Thank you Huawei! I didn't expect it, especially after it wasn't included in the P20 or P20 Pro. The Mate 20 Pro also lost it along the way. Call me old school, but I can't get used to Bluetooth headsets. The device comes with its own 'in ear' headset with volume control. They're good for listening to music and making phone calls, but the quality leaves something to be desired, especially since they don't fit very well in your ears and let a lot of other sound in. But all in all, it's nice that the phone comes with this extra. That's always a plus.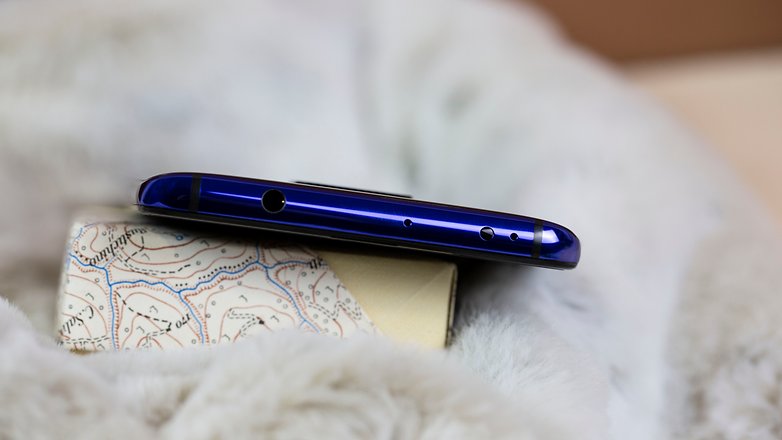 The Mate 20 has Dolby Atmos stereo speakers. They're located at the bottom of the phone, as well as above the notch. The sound quality is great. It's always powerful and you'll hardly ever notice any distortion.
Three cameras, but less megapixels than the Pro version
I really started to love the Mate 20 because of the camera . It has three magnificent rear cameras, something that we already saw in the P20 Pro (although the cameras are arranged in a completely different way). The Mate 20 Pro also comes with three cameras, but its sensors come with more megapixels. The three lenses are from the prestigious Leica brand and can really work wonders. Here's a breakdown of the sensors:
A 52 mm 8-megapixel telephoto sensor with an f/2.4 aperture
A 27 mm 12-megapixel main sensor with an f/1.8 aperture
A 17 mm 16-megapixel wide-angle sensor with an f/2.2 aperture
The three lenses will give you more options to be creative and really play with the camera, although I confess that the camera app has so many options that it can be overwhelming at times. I'm still not even close to trying everything the phone offers.
The quality of the photos is exceptional. It doesn't matter what time of day it is, or what the lighting conditions are. The photos are great even at night, but of course, you'll have to hold the camera very still for night shots.
The trendy bokeh effect in the Mate 20's portrait mode is also great. Even if you use the zoom to the max it won't disappoint. The wide-angle lens will let you zoom a little further. I have to admit I've been using this feature more than I expected.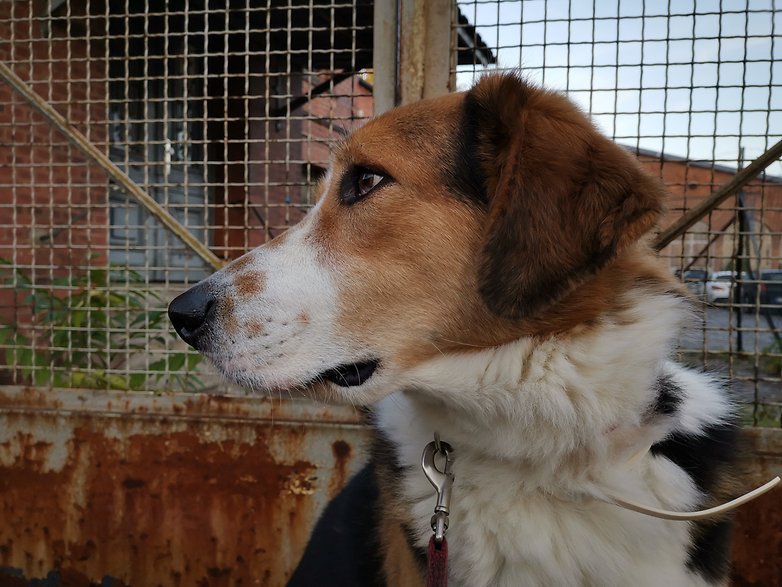 The 24-megapixel front camera with its f/2.0 aperture is also great. In addition to taking your selfies, it helps you unlock the device with facial recognition. It's really surprised me how fast and effective it is, even at night. 90 percent of the time it works without any problems, even when I get out of the shower and still have a towel on my head.
The camera is undoubtedly one of the strong points of the smartphone, but we're hoping a software update will make it even better. It might not be the best smartphone camera in the world, since that title still belongs to the Google Pixel 3 XL, but it's still great.
Other worldly battery life
I think this is the first time in my life where I didn't have to carry around my phone charger the entire day . Yes, there were times where I needed to find an outlet to keep my device going, but Huawei's smartphones can really hold their own. Most of the time the device will last a day and a half and sometimes I can even get two days of battery life before I needed to refuel. The large 4,000 mAh battery is a great fit.
With WhatsApp, Facebook, Instagram, my two email accounts and the camera app open, I still don't have any problems. I also still make phone calls sometimes (yes, this form of communication is endangered, but I still enjoy it). I was really drawn to the device after I saw it's camera in action, and the battery made me fall in love it.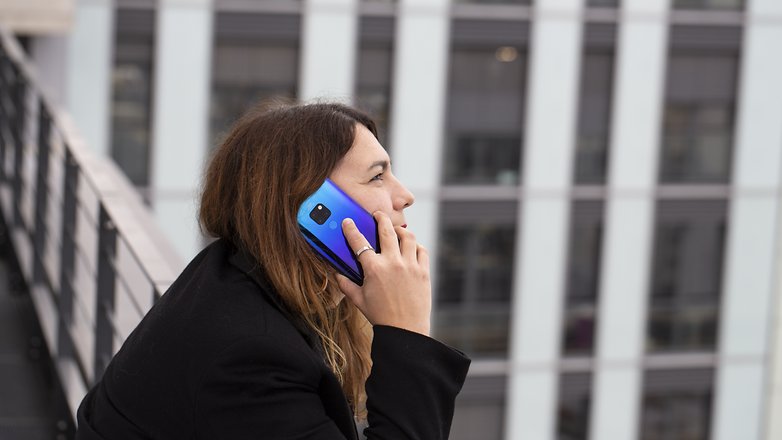 Although it doesn't have wireless charging like the Pro version, the fast charging is really fast. It works with a maximum of 22.5 watts (the new 40-watt technology is reserved for the Pro). In just 30 minutes, the Mate 20 will easily reach more than 50% battery life. You can fully charge it in less than an hour.
Huawei Mate 20 technical specifications
Final verdict: I'm a big fan of the Mate 20
I'm not going to beat around the bush: when I like something, I really like it. The Huawei Mate 20 has been an extension of my hand for several weeks now. And I won't trade it in for another device anytime soon. It's dazzled me from the beginning to end. It can hold its own without slowing down my daily rhythm. The photos are better than good, the facial recognition is effective. It's beautiful and powerful. I'm going to stop myself there because it's clear that I'm more than pleased with this phone. All I can say is that I'm happy with it.
I confess that I wasn't in love at first sight, although its originality and spectacular screen grabbed my attention. Things started off on the right foot, that's for sure, and in day-to-day use the Huawei Mate 20 has been an ideal companion.
If you compare it to the Pro version, there are some areas in which the device could be improved. But because it's so much more affordable, the Mate 20 has nothing to envy in Mate 20 Pro. You won't have an in-display fingerprint reader or wireless charging, but besides these extras, the Mate 20 has it all. If you don't want to cross the $1000 threshold, this is the one of the best options available.
I've always been an Apple fan, but if I had to choose between the new "cheaper" iPhone XR and the Mate 20, I'd still stick with Huawei. The only problem I have with the Mate 20 is that it's difficult to handle with one hand. I do my best, but the device would be even better if it was somewhat more compact. Size does matter, folks.
What do you think of the Huawei Mate 20? Let us know in the comments!