HTC U11 vs Sony Xperia XZ Premium: which flagship wins?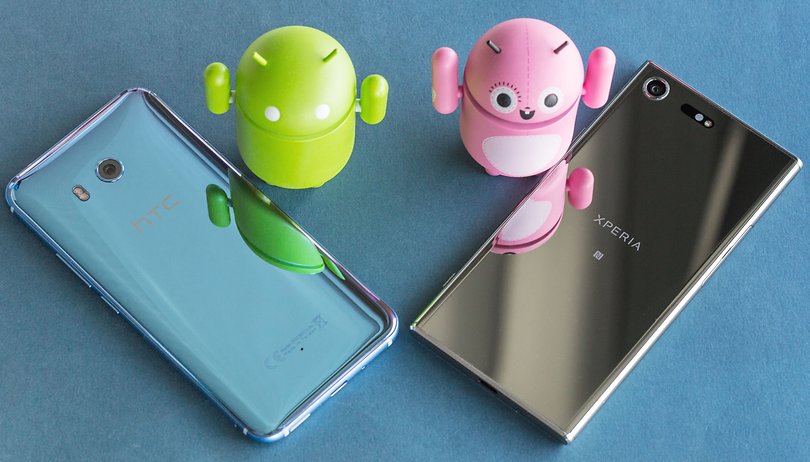 The HTC U11 and Sony Xperia XZ Premium are both technically innovative, but only one manages to feel truly modern. In this comparison, the high and low points of Sony and HTC's best efforts are discussed. While both flagships are sure to please, if you're looking for the best performance, camera quality or multimedia experience, be sure to read on to find out which you should choose.
Jump to a section:
HTC U11 vs Sony Xperia XZ Premium: design and build quality
The HTC U11 certainly doesn't try to blend in among the high range. The Taiwanese manufacturer's latest flagship is a real eye-catcher, with its curves and colorful glass body. The glass covering the display and rear of the phone, which is Gorilla Glass 5 and 3 respectively, flows almost seamlessly into the aluminum frame around the edges, and it gleams beautifully despite all the fingerprints it attracts. The device has IP67 certification, meaning it's dust and water resistant up to a depth of 1 meter for 30 minutes.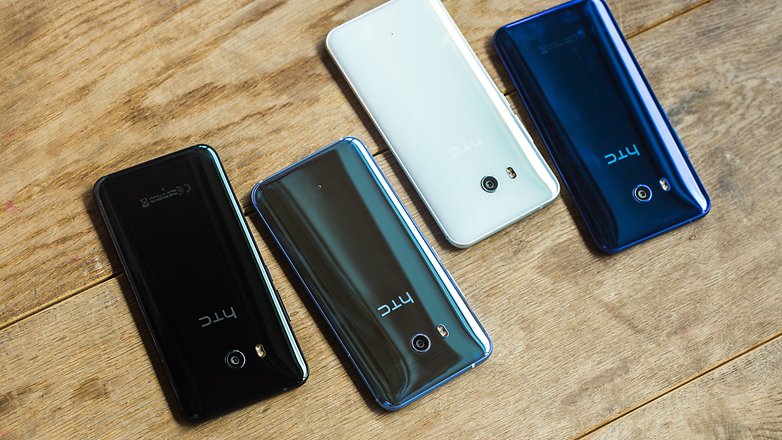 With the Xperia XZ Premium, Sony doesn't make a departure from its trademark OmniBalance design. Instead, we're presented with further refinements of the subdued, restrained style and solid build quality. The Chrome and Black variants are very attractive, and mix of the glass with the metal frame is very successful. Gorilla Glass 5 covers the front and back of Sony's latest flagship for superior protection, and it is IP 65/68 certified against water and dust.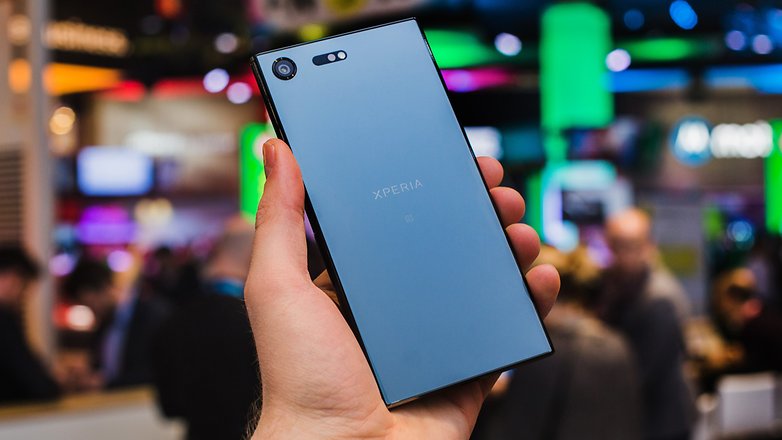 Both the HTC U 11 and the XZ Premium have 5.5-inch displays, and big bezels. The screen-to-body ratio for the HTC U11 is about 71.4% - better than the iPhone 7 Plus (67.7%), but not the Galaxy S8 (84%). The Sony Xperia XZ Premium's bezel, on the other hand, seems even more prominent than that of the more modern U11 (around 68% screen-to-body ratio), making it look dated. It is also about 2 mm taller and 1 mm wider than the U11, but both devices are rather slim at just 7.9 mm thick. The XZ Premium is noticeably the heavier of the two, weighing in at 195 g vs 169 g. The rear camera protrudes noticeably more from the HTC U11 than from the XZ Premium, making the former wobble when you place it face up on a table.
HTC U11 vs Sony Xperia XZ Premium: display
Speaking of screen size, the HTC U11 has a 5.5-inch QHD (1440 x 2560) display with a pixel density of around 539 ppi. Disappointingly though, it's not an OLED panel, so there's a bit of a grey haze when you look at the display from the side rather than directly. Plus, one the device we tested, the default color temperature was too warm and required adjustment.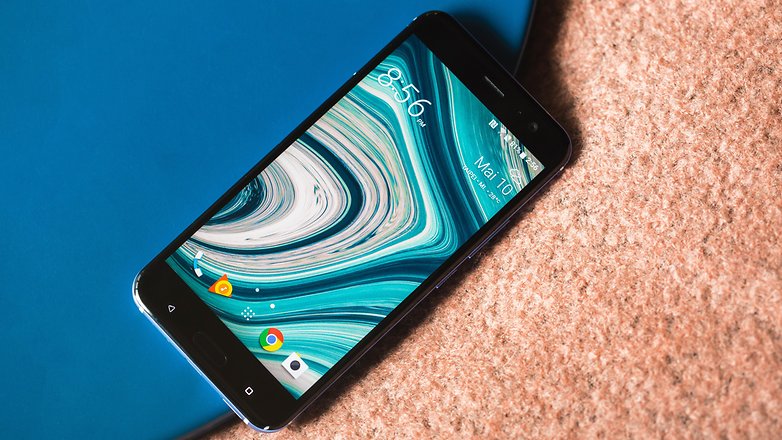 The Xperia XZ Premium also has a 5.5-inch (3840 x 2160) display, but a much higher pixel density at around 807 ppi. The 4K resolution and HDR support make it the superior display, but of course you must have HDR content to play on it to enjoy the benefits. Currently, Netflix and Amazon both offer this. On this device, the white balance can be more finely adjusted than on the HTC U11. Both displays are adequately bright.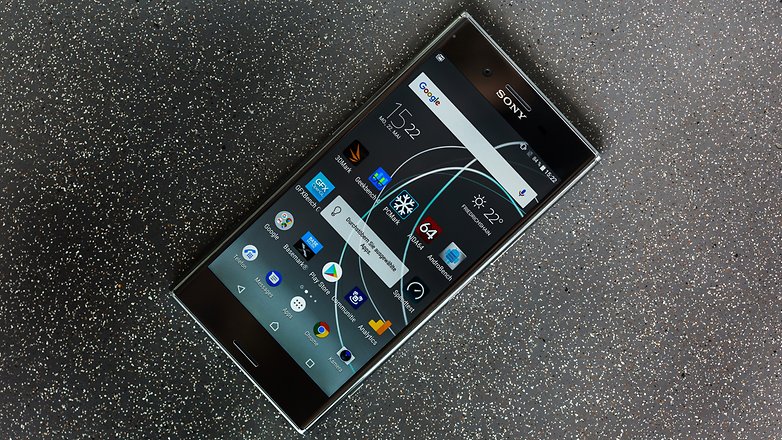 HTC U11 vs Sony Xperia XZ Premium: software
What makes the HTC U11 really unique is its Edge Sense feature, which allows you to perform certain functions by squeezing the phone either softly or firmly. For some, this may seem like a gimmick, while for others, it may be an exciting innovation in smartphone interaction.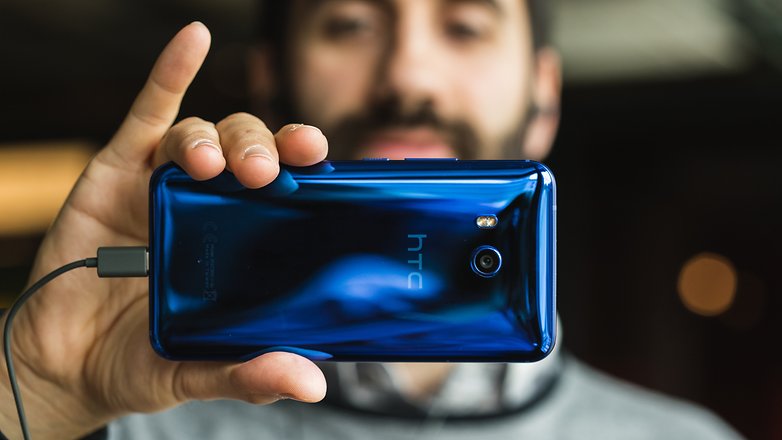 The HTC U11 comes with the latest version of Android, 7.1.1, with the unobtrusive HTC Sense UI. HTC's reputation for staying on top of updates means the U11 will likely be one of the first devices to get the Android O update, as well.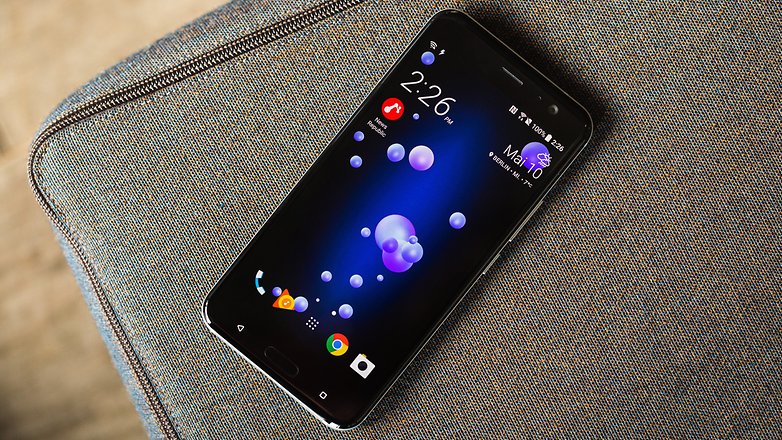 The Sony Xperia XZ Premium also has Android 7.1.1 Nougat. It comes with the Xperia UI, which is similar to stock Android. Sony also tends to deliver timely software updates, and like its HTC counterpart, the XZ Premium also offers an assistant for freeing up internal memory and boosting performance.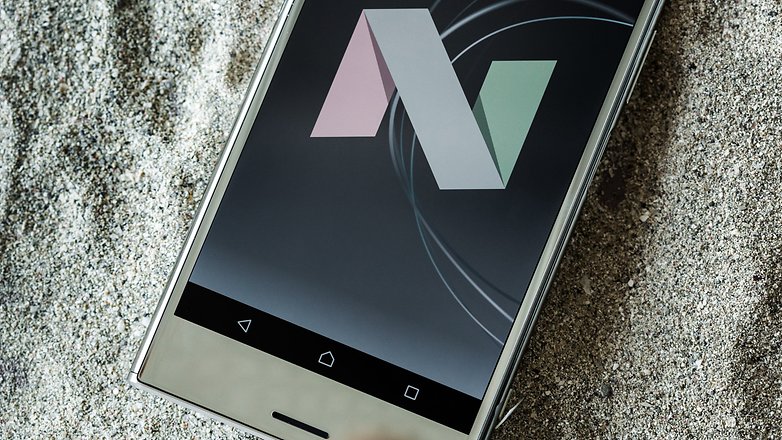 If you're not sure which UI you prefer the look of, check out our article comparing Android UIs.
HTC U11 vs. Sony Xperia XZ Premium technical specifications
| | HTC U11 | Sony Xperia XZ Premium |
| --- | --- | --- |
| Dimensions: | 153.9 x 75.9 x 7.9 mm | 156 x 77 x 7.9 mm |
| Weight: | 169 g | 195 g |
| Battery size: | 3000 mAh | 3230 mAh |
| Screen size: | 5.5 in | 5.5 in |
| Display technology: | LCD | LCD |
| Screen: | 2560 x 1440 pixels (534 ppi) | 3840 x 2160 pixels (801 ppi) |
| Front camera: | 16 megapixels | 13 megapixels |
| Rear camera: | 12.2 megapixels | 19 megapixels |
| Flashlight: | Dual-LED | Sorry, not yet available! |
| Android version: | 7.1.1 - Nougat | 7.0 - Nougat |
| User interface: | HTC Sense | Xperia UI |
| RAM: | 4 GB | 4 GB |
| Internal storage: | 64 GB | 64 GB |
| Removable storage: | microSD | microSD |
| Chipset: | Qualcomm Snapdragon 835 | Qualcomm Snapdragon 835 |
| Number of cores: | 8 | 8 |
| Max. clock speed: | 2.45 GHz | 2.45 GHz |
| Connectivity: | HSPA, LTE, NFC, Bluetooth 4.2 | HSPA, LTE, NFC, Bluetooth |
HTC U11 vs Sony Xperia XZ Premium: performance
Both the HTC U11 and Sony Xperia XZ Premium have the latest Qualcomm processor, the Snapdragon 835, paired with 4 GB of RAM and 64 GB of internal storage. With such similar specs, it's hard to tell which performs best. Comparing the two devices side by side, the HTC U11 tends to open apps a tiny bit faster, and this was also shown in our recent speed test. After testing it with Asphalt 8, the HTC U11 also seems to offer a marginally smoother gaming experience. That being said, both devices offer the performance you'd expect from a 2017 flagship, and neither device will let you down.
HTC U11 vs Sony Xperia XZ Premium: audio
The Xperia XZ Premium has two front-facing stereo speakers and supports LDAC, which prevents quality loss when connected to wireless speakers or headphones. The U11 features HTC's familiar BoomSound speakers, and yet manages to raise the bar it set itself by allowing sound designers to help develop the U11's interior to create resonance. Nevertheless, it doesn't have true stereo sound, as the call speaker at the top is used with the loud speaker at the bottom of the device. The XZ Premium's speakers produce better quality sound, while the U11's can get a bit louder. As always, it is important to note that only with the right file types can you truly enjoy the benefits of superior audio hardware.
The HTC U11 doesn't include a headphone jack, instead relying on USB Type-C, but it does come with an adapter so you can keep your old headphones. The Sony XZ Premium, on the other hand, does still come with a standard headphone jack.
The HTC U11 has four microphones, which are too easily covered, for targeted or omni-directional sound: one on the bottom, top, rear bottom and top front. The Xperia XZ Premium has two microphones, one of which is for noise cancelling.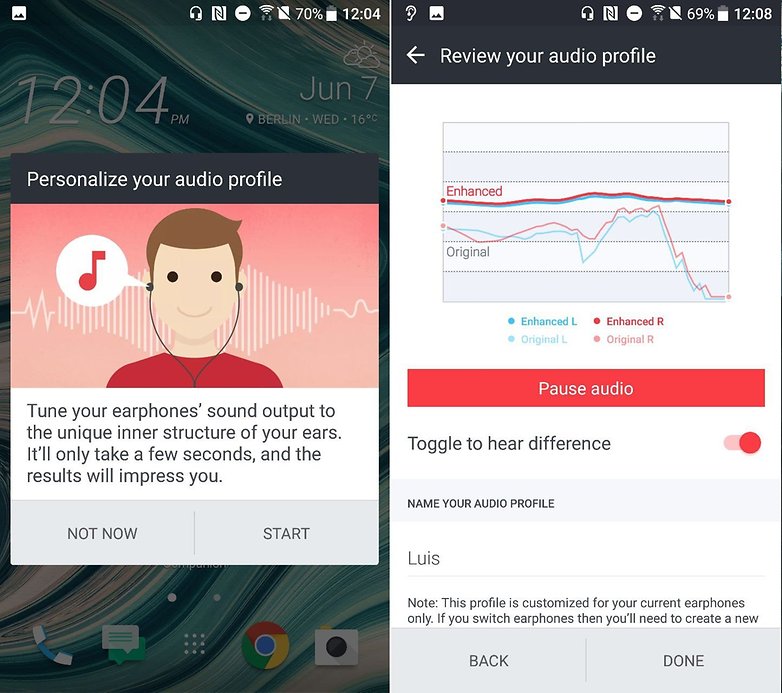 HTC U11 vs Sony Xperia XZ Premium: camera
The Sony Xperia XZ Premium has a 19 MP main camera with an aperture of f/2.0, while the HTC U11's has 12 MP and an aperture of f/1.7. The Xperia XZ Premium's main camera has a new three-layer image sensor which is capable of shooting in slow motion at up to 960 frames per second. It also allows for the sensor to capture images before the shutter button is fully pressed, meaning Sony Predictive Shot can take up to four shots for you to choose the best of afterward. The Xperia XZ Premium can also shoot videos in 4K at 30 fps.
Both cameras produce good results, but as you can see from the results of our camera blind test, the HTC U11 fares better overall - and it has the highest ever rating from the experts at DxOMark.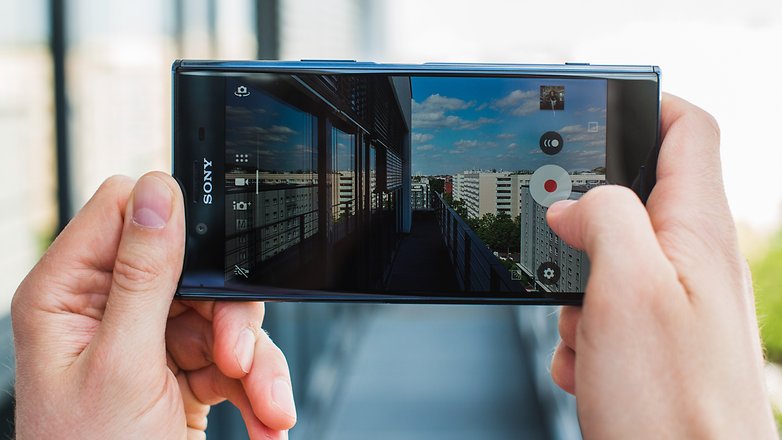 The HTC flagship's front camera has 16 MP, even more than its rear camera, while the XZ Premium's front camera has 13 MP.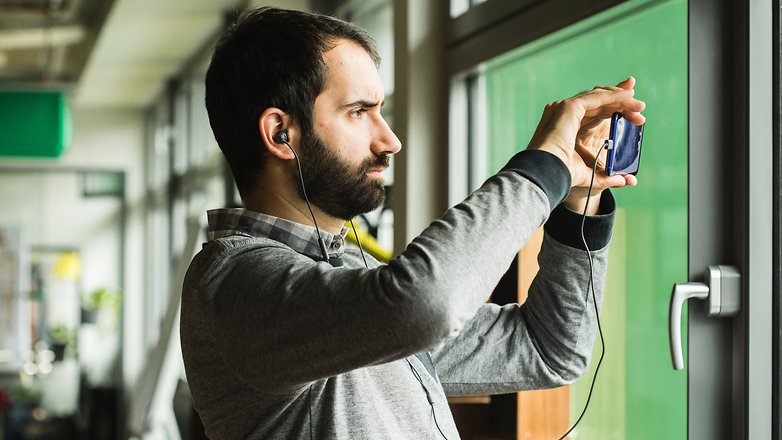 The act of taking photos with these phones is a breeze. The Sony Xperia XZ Premium has a dedicated shutter button on the right, and you can squeeze the sides of the HTC U11 to open the camera app and take photos.
HTC U11 vs Sony Xperia XZ Premium: battery
Like all 2017 flagships, you can expect both of these devices use a lot of power. The HTC U11 has an average-sized 3,000 mAh battery, which lasts a full day without needing to be recharged during normal use. The Xperia XZ Premium has a 3,230 mAh battery to power its 4K display, along with a Smart STAMINA mode to save battery based on your behavior. Depending on how you use your phone, you likely won't have to recharge until the end of the day.
HTC U11 vs Sony Xperia XZ Premium: early verdict
If you're not a fan of the classic Sony design, your first impression of the Xperia XZ Premium will be that it has great build quality, but looks out of date, especially next to the glossy, curvy HTC U11. And while the Sony flagship is full of technical innovations and clearly has the superior display and speakers, it's only enough to beat the HTC U11 for multimedia experience, not overall experience. The HTC U11 takes better photos, and despite having the same processor, version of Android and amount of RAM, it manages to have better performance, too.
Both phones achieve what you'd expect of a high-end 2017 flagship, but only one manages to look and feel modern. If you want the best performance, opt for the less costly HTC U11 with Edge Sense for $649. If you want the best multimedia experience and prefer a more subdued design, the Sony Xperia XZ Premium can be yours for $699.
Let us know what you think of these two devices in the comments.