HTC One A9 review: iDentity crisis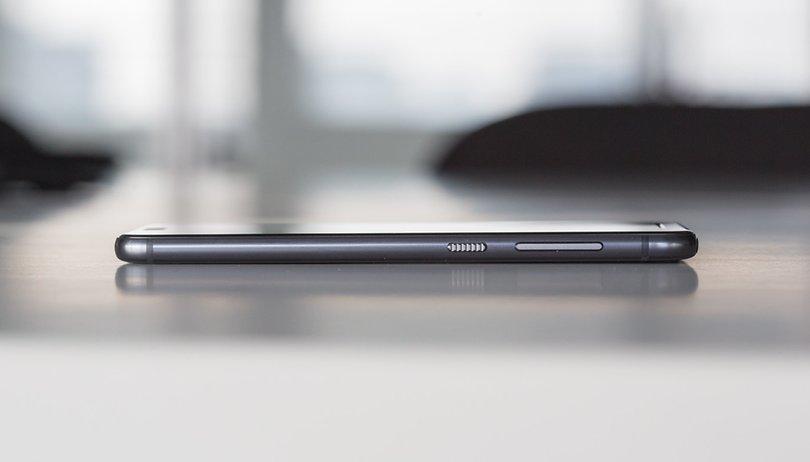 HTC has made a clear dive for holiday season sales with the release of its latest smartphone, the HTC One A9. The focus of this device is less on high-end hardware, and more on design and functionality. Whether the Taiwanese manufacturer becomes the new hero of Android – or falls flat on the nose – we'll find out in this HTC One A9 review.
Good
Solid main camera

Camera software

Little bloatware
Bad
Low benchmark performance

Incomplete software

Poor selfie camera
HTC One A9 release date and price
So it's finally here. We've now resolved the confusion surrounding the HTC One A9's name; it was rumored to be the HTC Aero, which turned out to be the One A9's codename. HTC boss Cher Wang had said it would be the company's "hero smartphone" when it hit the market, but it's clearly a more mid-range device. The HTC One A9 will be available in carbon gray and opal silver, topaz gold and deep garnet, although it looks as though the gold version will be coming a little later.
The HTC One A9 price is currently available for pre-order, with a promotional price of US$399. This only lasts for a week – after that it'll jump to US$499, which will put it in a different price bracket. At nearly US$500 you're moving away from the Nexus 5X, Moto X Pure Edition and OnePlus 2, and into Xperia Z5 and Galaxy S6 territory.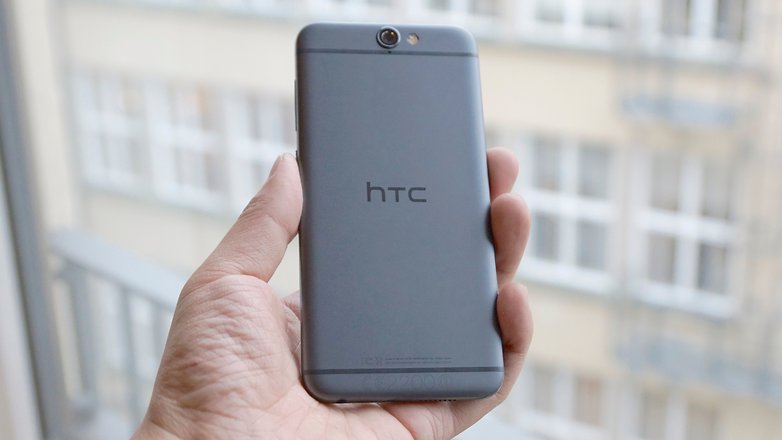 The US version has 32 GB of internal storage and 3 GB of RAM, while in the UK there's two variants: one with the same configuration as the US model and one with just 16 GB of storage and 2 GB of RAM.
HTC One A9 design and build quality
HTC has very obviously copied the design and features of the iPhone 6. In stress tests, the aluminum casing heats up to more than 122 degrees, so you might not want to hold onto it at these temperatures. The Gorilla Glass 4 display is scratch-resistant and the aluminum unibody looks good and feels good.
The similarity to the Apple iPhone 6 is striking - even shocking
HTC has repeatedly stressed that it was one of the first manufacturers to build a smartphone with a metal unibody and that the One A9 was a further development of its own design language. Nevertheless, the similarity to the Apple iPhone 6 is striking. Even CEO Cher Wang reportedly said that the One A9 was a good alternative to an iPhone 6s at a company event.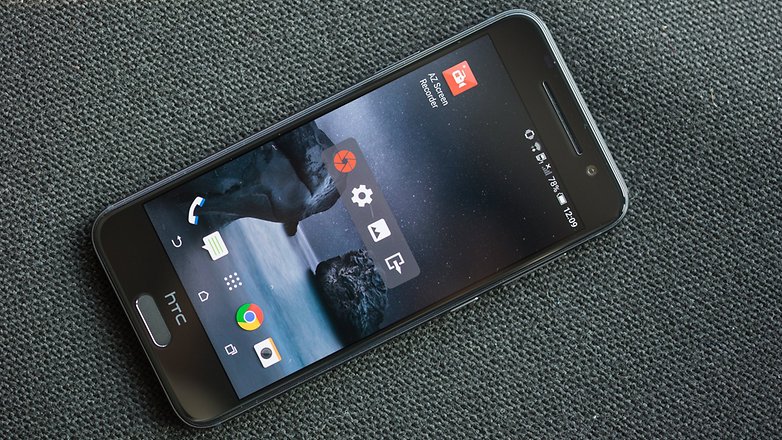 The soft curves of the housing, the back inset with two antennas and a slightly protruding camera lens, all hark back to the iPhone 6. The camera's dual-tone LED flash is positioned at the center of the One A9, rather than to the side, so that's one difference.
The flat back surface of the HTC One A9 is polished, rather than the usual brushed back of HTC's M series. The sleep/wake button is corrugated with very deep grooves, so the button can be identified easily without looking at it.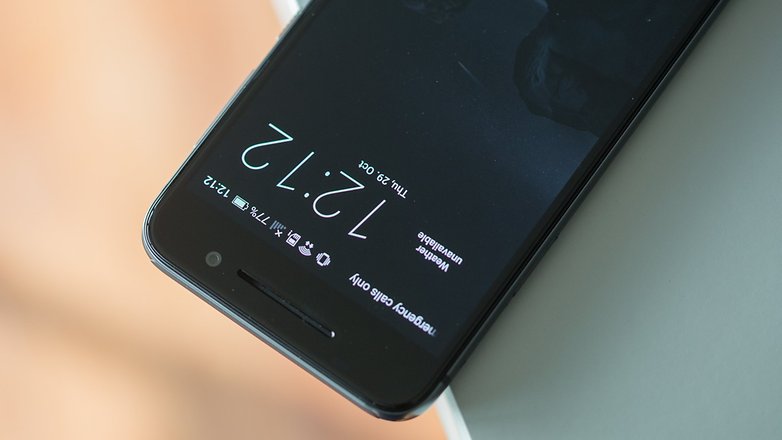 At the bottom of the face, underneath the display, sits the home button, which is similar in design to OnePlus 2. It's a capacitive button – ie non-depressible – with an integrated fingerprint sensor that unlocks the device.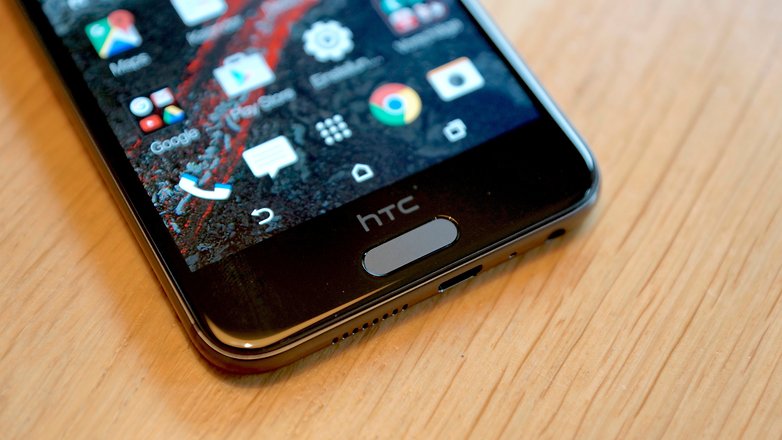 It is surprising that HTC has only equipped the One A9 with a 5-inch AMOLED display, considering how large the bezels above and below it are. There's certainly room for a bit more screen on the front of the device.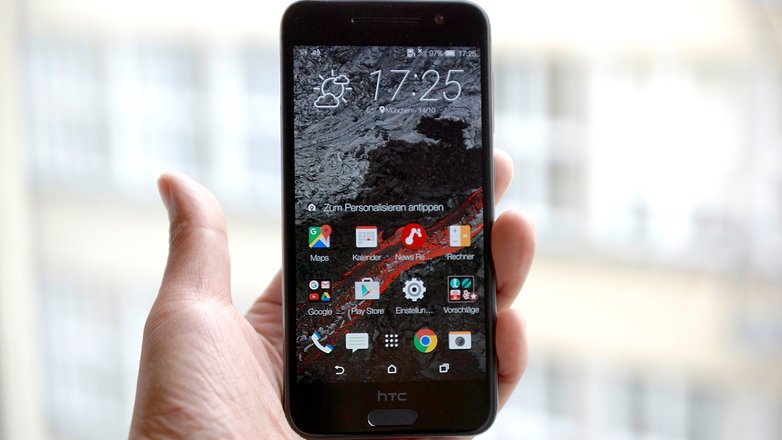 HTC One A9 display
The HTC One A9 display brightness is as good as you'd expect of AMOLED technology. You might think that Full HD resolution is inadequate in late 2015; to the naked eye, however, it's difficult to perceive the difference between Full and QHD on a 5-inch screen.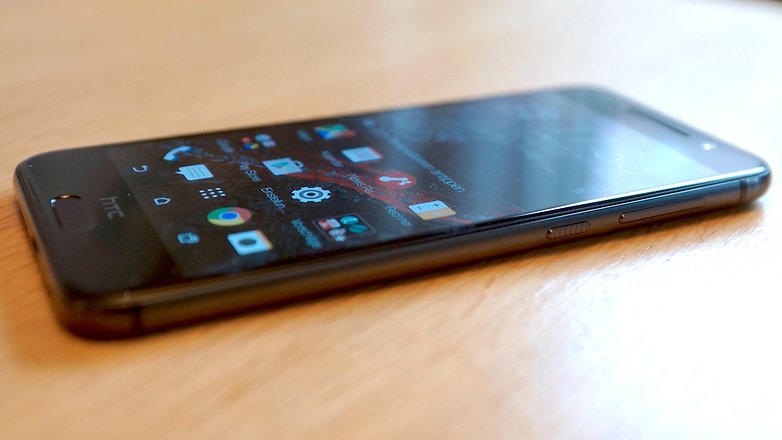 The inclusion of sturdy Gorilla Glass 4 screen was a good choice. The HTC One A9 display also features softly rounded edges, just like those of similar displays using 2.5D glass edges (such as the Moto X Pure Edition or the iPhone 6s). When wiping over the edge of the screen, there are no sharp edges. It's a pleasure to use.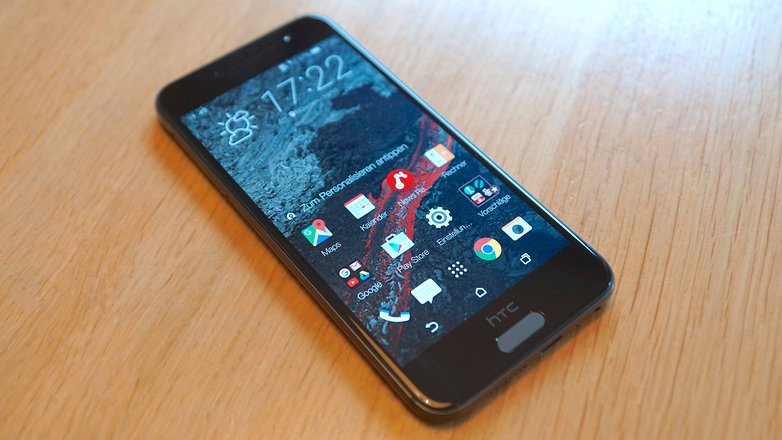 HTC One A9 special features
Like all Android flagships of the Marshmallow generation, the HTC One A9 packs a fingerprint sensor. It can store prints of up to four fingers and recognize them from many different angles. The way it works is excellent and its placement in the capacitive home button is especially cool.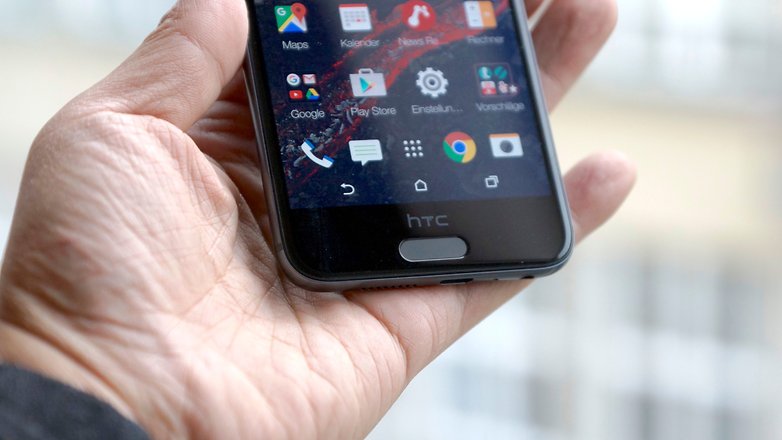 HTC One A9 software
The HTC One A9's software is so new that it's not even finished yet. Our review unit has already received an update, so we can't make any conclusive evaluations just yet, but so far the software is light and stable, although battery life isn't great (based on display-on time) and benchmark results are pretty poor.
The HTC One A9's software is so new that it's not even finished
The phone comes with Android 6.0 Marshmallow and as expected, HTC has skinned it with its Sense user interface.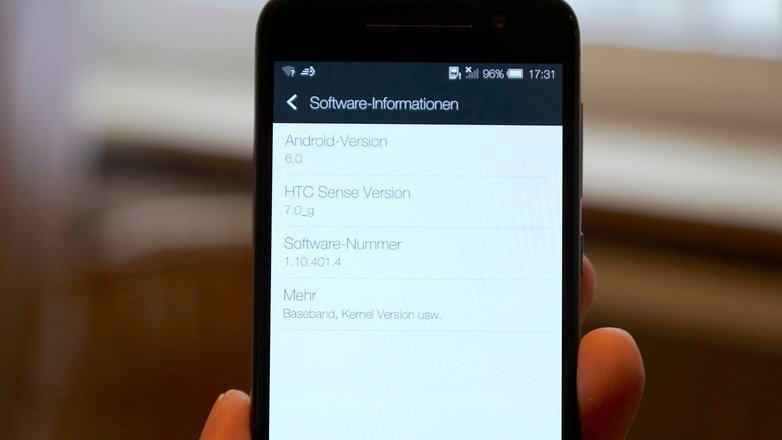 Sense 7.0 is a thin skin. It's not overloaded with new functionality, but has a few visual enhancements. Menus are nicely animated and it has an overall gloss to it.
The One A9 isn't overflowing with pre-installed apps
It's good to see that the One A9 isn't overflowing with pre-installed apps. HTC removed many of them from the pile, leaving you to choose which ones you want from the Play Store. That means you can get new camera app features, for example, without waiting for a major firmware update.
Still, HTC has some software development to do here. Our review unit received a software patch, with improvements that weren't easy to find. In performance and stress tests there were crashes and overheating pains. These teething troubles will hopefully be resolved before customers being buying this device.
HTC One A9 performance
Inside the HTC One A9 is a new Qualcomm Snapdragon 617. This 64-bit octa-core processor is based on two quad-core ARM Cortex A53 CPUs. They are clocked at either 1.5 GHz or 1.2 GHz.
In Europe, HTC has equipped the One A9 with a very average 2 GB of RAM and just 16 GB internal memory. But at least memory can be expanded via the MicroSD slot, which offers support for microSDXC cards up to 2 TB.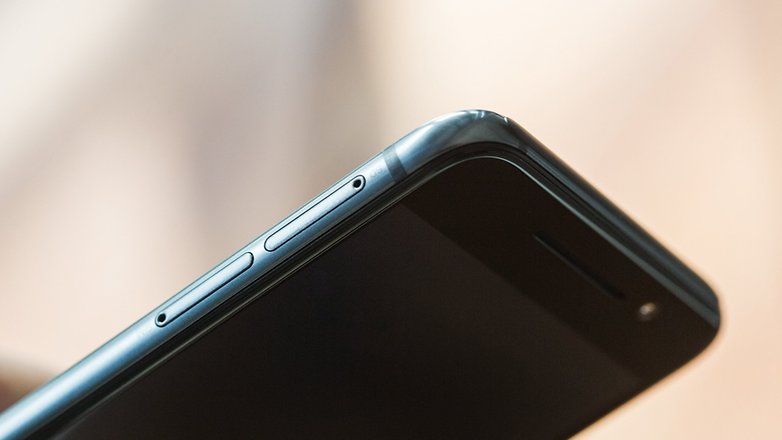 Our benchmarking suite for testing the HTC One A9 performance comprised AnTuTu, Geekbench 3, Base Mark X 1.1 and Vellamo and we carried out three runs of each. The phone performed well enough that it survived, but still struggled under heavy load.
In one pass with Base Mark X 1.1, the app ran into a speed bump; the phone heated to 140 degrees and battery life dropped suddenly to 18 percent. Android actually stepped in and tried to stop the app. HTC still has plenty of work to do. It offers only 49 percent of the performance of our benchmarking gold standard, the Galaxy S6.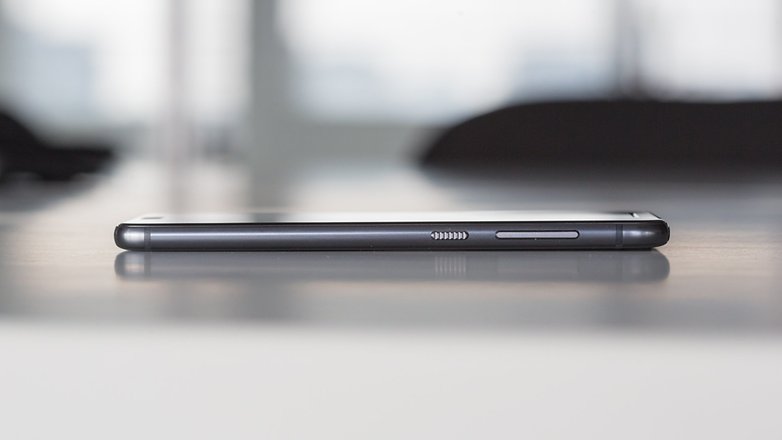 The benchmark scores ​​are all far below what you'd expect from looking at the hardware. You could also assume that software updates would increase performance significantly. We'll test this device further and report back.
HTC One A9 audio
Unlike many good HTC One devices, the A9 doesn't have stereo sound. Sound squeezes only through a small grill at the lower edge of the housing and sounds tinny. HTC has forgotten the equalizer too, and even dropped its own music app.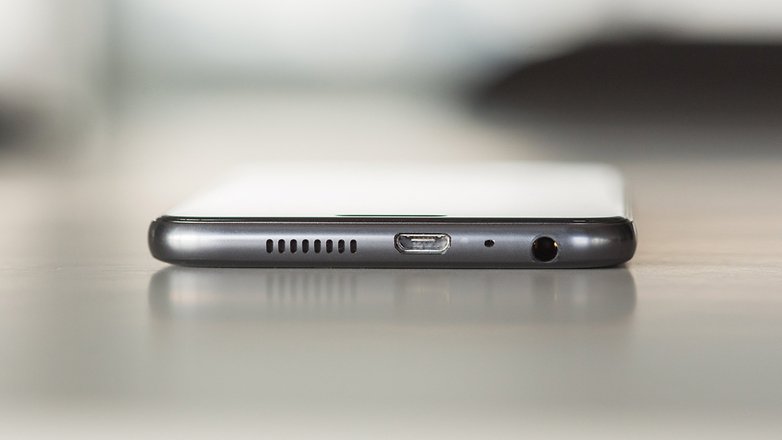 The supplied headphones sound a little better than the speakers. You can activate BoomSound to raise the bass and mids, but its low-frequency performance isn't great.
HTC One A9 camera
The main camera is the top feature of the HTC One A9. It takes surprisingly good shots and the camera app provides professional features for manual control, including the option of RAW output.
The main camera is the top feature of the HTC One A9
Our results with the main camera were impressive, partially considering HTC used no stunning high-end hardware here. It shoots images with a maximum of 13 MP in 4:3 format. Those who prefer 16:9 format snaps will be locked down at 10 MP. The sensor allows for an aperture of f/2.0.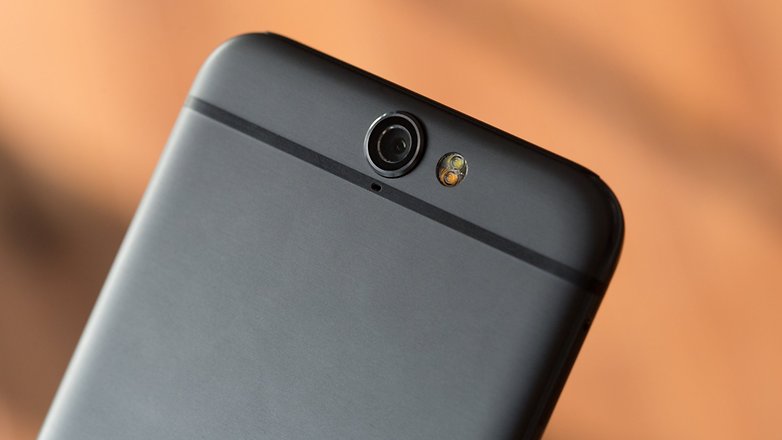 The camera also has optical image stabilization (OIS), and a Hyperlapse time-lapse feature. You can find a test video for this feature in the gallery below.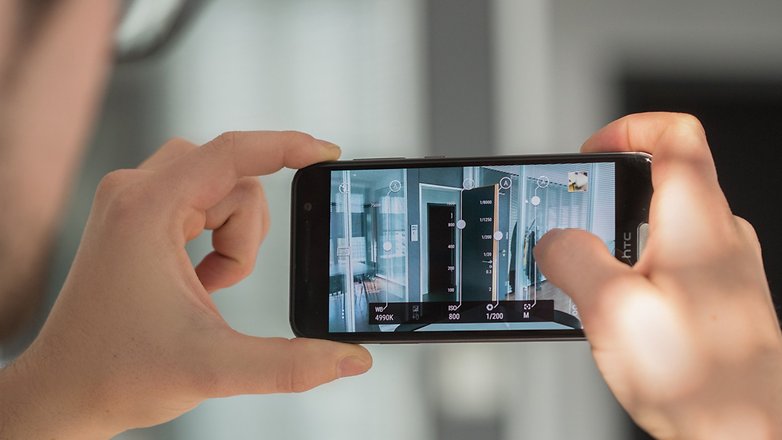 The camera records video in Full HD. The manual mode of the app allows you to adjust color temperature, shutter speed, ISO speed and exposure.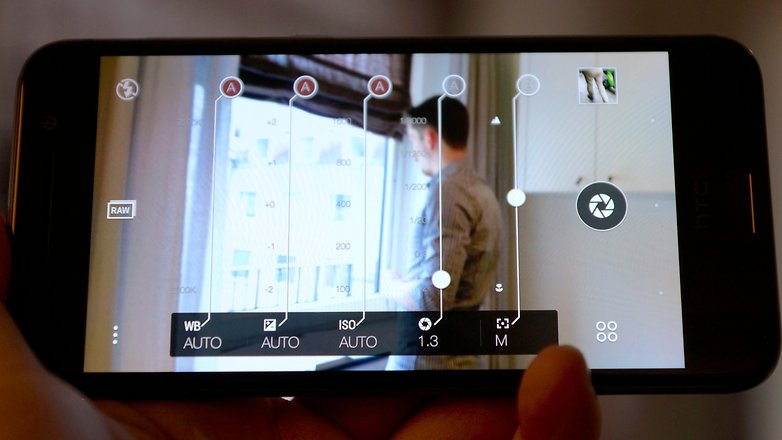 White balance is adjustable too, and ISO ranges from 100-1600. But up to 800, image noise is kept within limits. Shutter speed range gets as fast as 1/8000th of a second. In addition, you can set focus manually.
RAW images can be edited with the preinstalled image editor. Even in heavily over or underexposed shots you can still find detail that would be lost with JPEGs.
On the front, there's a 4 MP shooter with an aperture of f/2.0. The images it takes aren't so great and the pictures look a little smeared.
Color reproduction of both cameras is great
Color reproduction of both cameras is great though, and white and flesh tones look quite natural. Take a look through the gallery below to see the results of the camera at full resolution.
Image gallery of the HTC One A9
HTC One A9 battery
The 2,150 mAh HTC One A9 battery proved mediocre. Thanks to Android Marshmallow, there are some battery savings that help you along, but heavy use will drain the A9 quickly.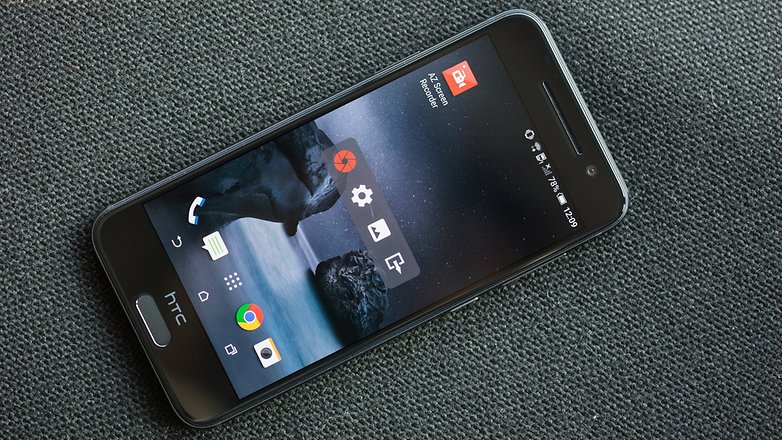 HTC is on the ball, so it included the Marshmallow update off-the-bat. The power saving mode Doze means this phone's background apps will sleep while you're not using it, and 15 percent of synchronization operations are completely stopped when in standby.
There's also Extreme energy-saving, which only allows you to contact the outside world by phone, SMS or email.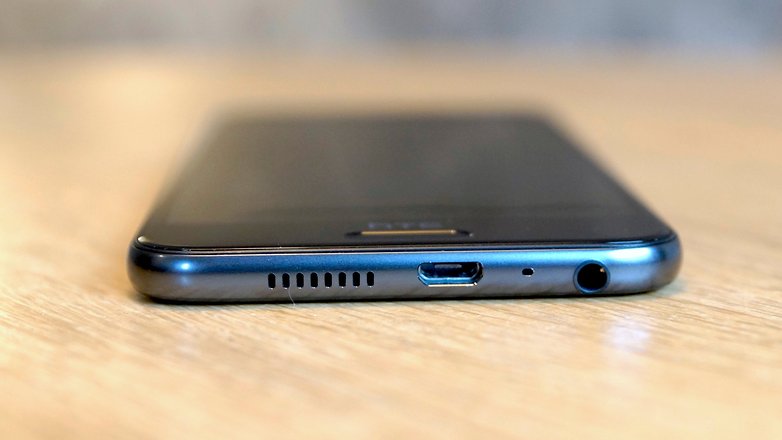 As with other HTC devices, the One A9 has Quick Charge 2.0 support. The included 1.5-amp power supply fully charges the One A9 in just over an hour. Quick Charge 3.0 is offered too, but you would have to buy a new charger to use the technology. Whether 3.0 is really as fast as Qualcomm promises, we can't say, due to lack of hardware.
HTC One A9 technical specifications
Final verdict
The HTC One A9 was apparently built for users who want an iPhone that runs Android 6.0 Marshmallow at a reasonable price. You get what you pay for, as they say, but here you might be disappointed. Apart from the good camera and lightweight software, the One A9 falls short in too many places.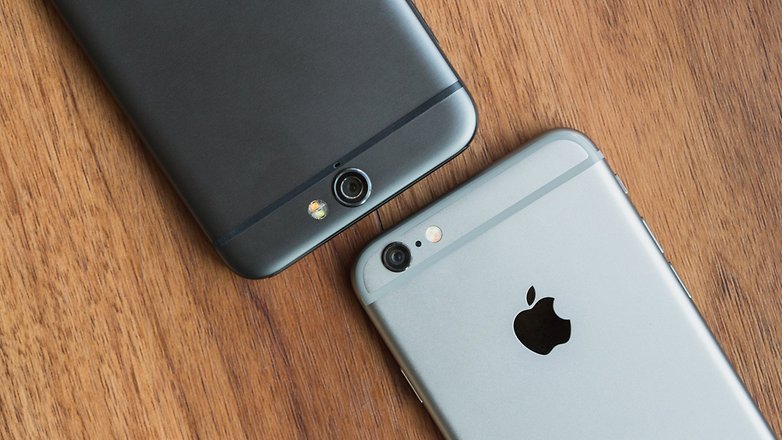 The software is not finished yet, the performance is below average and the price just too high. Hardware like this normally sells for less than US$400, not the nearly US$500 that HTC is asking. I'd even recommend a 16 GB Moto G (2015) as an alternative. It takes equally good pictures and has better battery life.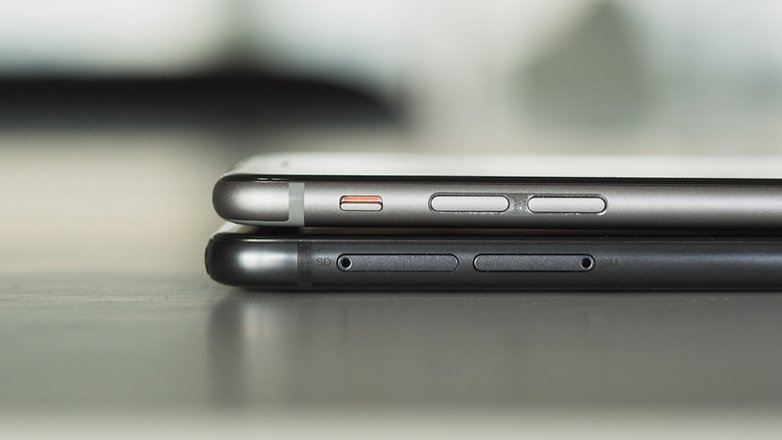 Those who actually buy the One A9 as an iPhone alternative will probably be angry a short time after the purchase. The One A9's internal memory fills too fast and the battery dies too quickly. Commuters will have to charge their A9s several times a day if they want to read their newsfeeds both in the morning and evening.
What do you think of the HTC One A9? Do you think an Android iPhone-lookalike could take off? Let us know in the comments.