How to turn your Galaxy Note 4 into a Nexus 6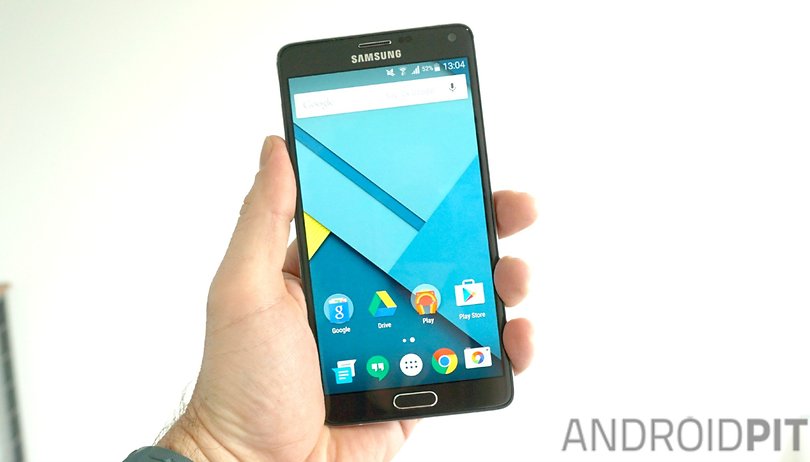 We love the Galaxy Note 4 here at AndroidPIT and still consider it one of the best all-round Android devices we've ever seen. But we also love stock Android on the Nexus 6 in particular. So what if you could turn your Galaxy Note 4 into a Nexus 6? NEXTPITTV
Before you think we're going to tell you to just flash CyanogenMod 12 or something to get a stock Android ROM experience, we're not. That would kill the awesome S Pen functionality that is one of the main reasons we're so enamored with the Note 4 to this day. So we don't want to go that far. This also means these tips do not require root access.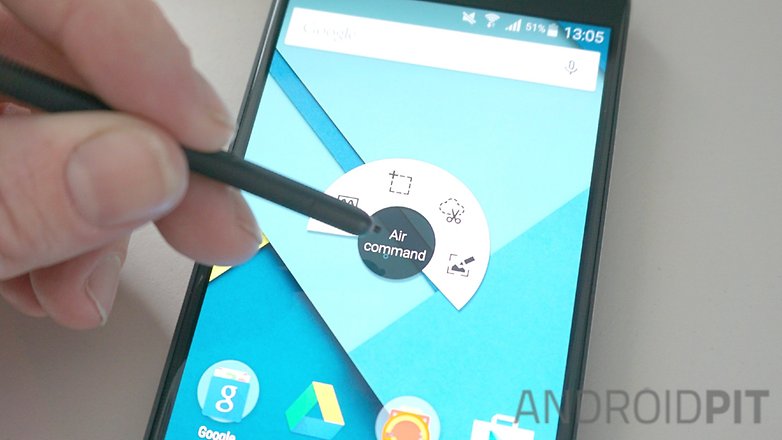 Get a new launcher
The first thing we need to do is get a stock Lollipop look. The easiest way to get the stock Lollipop look on your Note 4 is to install the Google Now launcher.
This will do a number of cool things: get you Lollipop wallpapers and icons, add a dedicated Google Now home screen and still let you use S Pen features. Just download the app below, hit Home and choose Google Now launcher as your default launcher.
Another theme we're particularly fond of right now is the Apex Launcher theme called Lollipop HD Theme Kit. The reason this is good is because it not only lets you use S Pen actions and Google Now, it also brings along a whole host of cool Apex features like gesture controls, theme options and dock, drawer and folder settings. If you're after a more customizable theme, go for this one.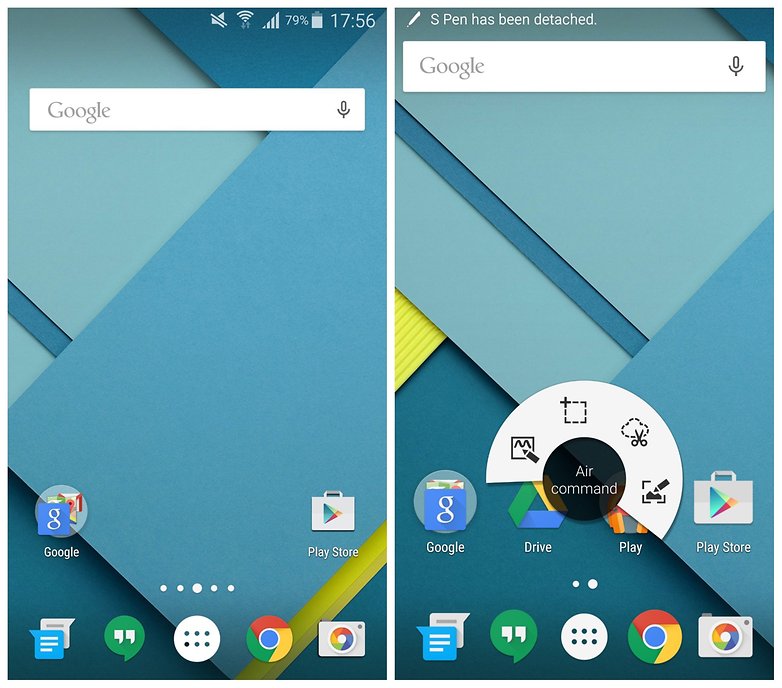 To use this launcher instead, download and install Apex Launcher and Lollipop HD Theme Kit via the install buttons below. When you press the Home button you'll be given the opportunity to select Samsung's launcher or Apex. Choose Apex as your default launcher.
On your new Apex home screen, you'll see an icon for Apex Settings. Tap this and go to Theme Settings. Tap the entry for the Lollipop theme and then tap Apply. When you return to the home screen you'll now see a very stock looking interface. Long pressing the Home button will launch Google Now.
Use Google Now more
Now that you've either got a dedicate Google Now home screen or a long-press option, if you really want to feel like you're rocking a Nexus 6, you're going to want to wholeheartedly give your soul to Google. And that means making the mos of Google Now.
The first thing you want to do is familiarize yourself with Google Now voice commands and start using them. Go to Settings > Google Settings > Search and Now > Voice > ''Ok Google'' detection and select your preferences. You'll need to download some language packs and register your voice, but then you're good to go.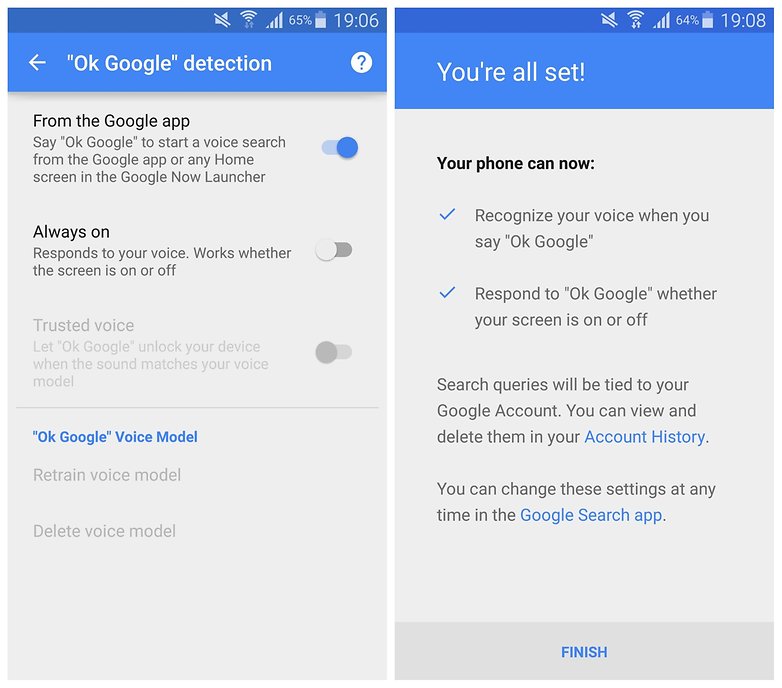 Setting Google Now to listen for your voice from any screen is also incredibly useful and very addictive once you get used to it – you can run Google Search queries while your phone is on the other side of the room and have results narrated back to you. You can even use your voice to unlock your Note 4.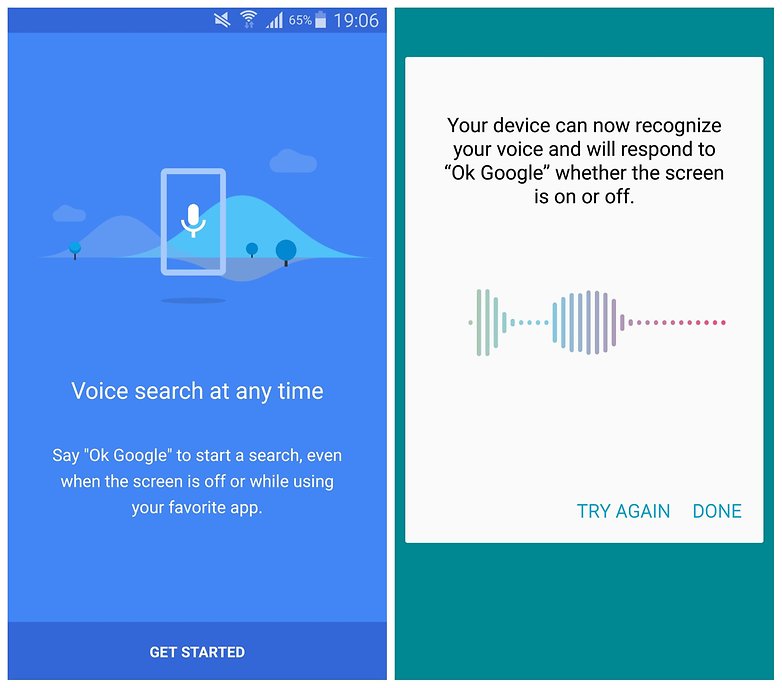 Get MOAR Google apps
Your Galaxy Note 4 already comes with a few Google apps like Chrome, Maps and more, but to get that real Lollipop feel you're going to want to use Google Camera instead of the Samsung camera, use Google Messenger instead of Samsung Messages, Google Photos instead of Gallery and at least consider using Hangouts instead of ChatOn.
Depending on how deep you want to go into the Google rabbit hole, you can basically replace every Samsung app with a Google one. To avoid the annoying double up, go to Settings > Application Manager and swipe over to the All tab. Tap the entry for each Samsung app you have replaced with a Google equivalent and tap Turn Off.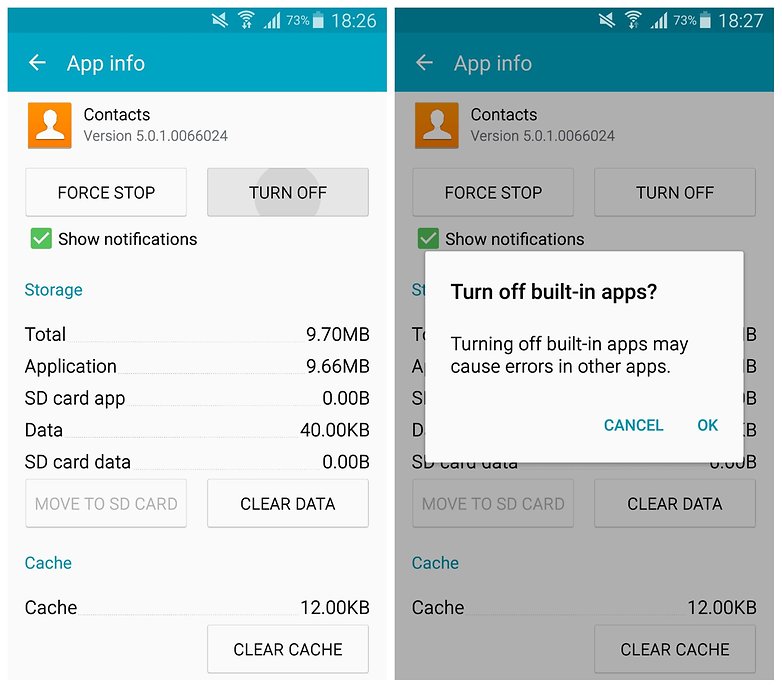 These apps can be re-enabled at a later stage by going to Settings > Application Manager and swiping all the way over to the Turned Off tab. Simply go into your disabled apps and turn them back on again.
Alternatively, you can clear all app preferences (including disabled apps) by going to Settings > Application Manager and tapping the overflow menu at the top right and selecting Reset App Preferences.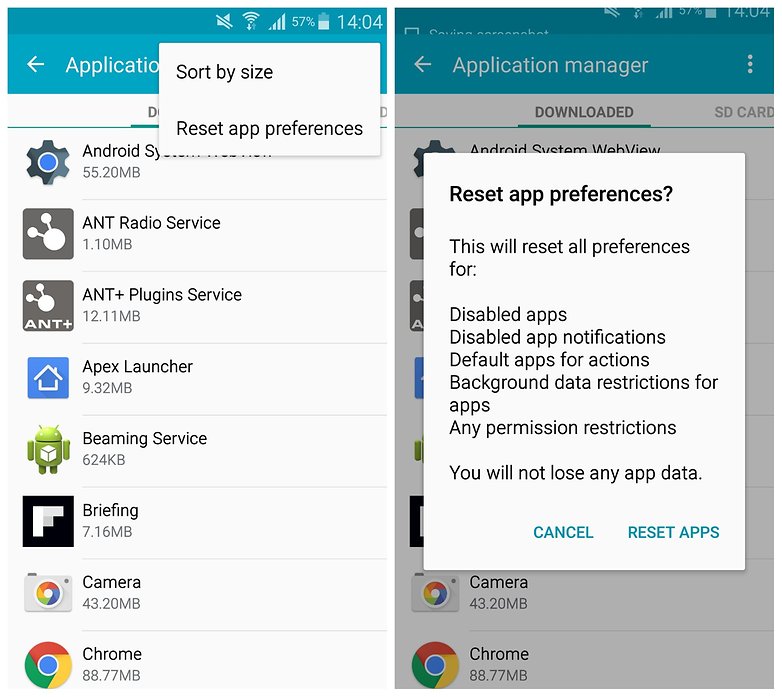 More Lollipop tweaks
If you want to change the way certain other Lollipop features look on your Note 4, like heads-up notifications or the lock screen, you'll find plenty of apps to do so in the Play Store. Of course, the Note 4 already has heads-up and lock screen notifications so changing them is merely cosmetic.
If these steps have sparked your interest in customizing your Android, the next step would be to root your Note 4 and get other cool lollipop features like the Lollipop status bar or even the stock Android interface in the Settings menu. Once you start down the road of Android customizations there's no limits to what you can change, so take the first steps and stay tuned for some more serious tweaks in the weeks to come.
Have you customized your Galaxy Note 4 yet? What would you like to see next?