How to see the apps tracking you on Facebook and stop them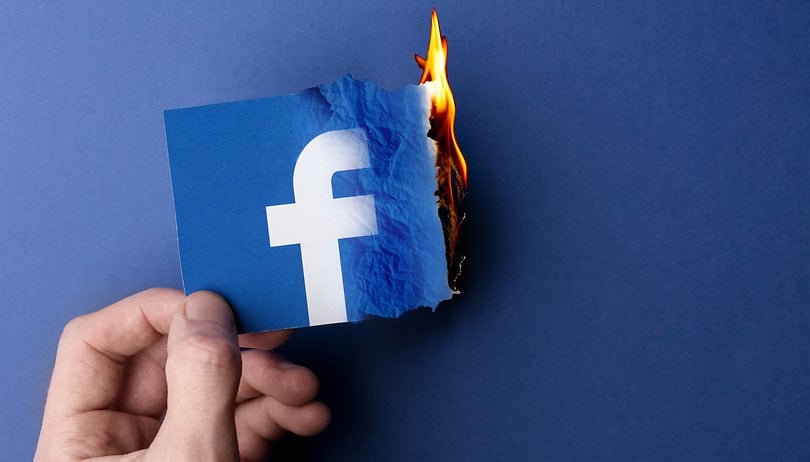 Facebook is currently embroiled in scandal after it was revealed that data firm Cambridge Analytica harvested the personal information of over 50 million users without their permission. In the light of this, you might be wondering if you can do something about apps like this taking your data. As a matter of fact, you can. We'll show you how.
One of the most disconcerting things about the Facebook privacy scandal is that Cambridge Analytica didn't get the data through a hack or by breaking the system, but instead through a legit Facebook app which collected the data of users, and also the data of all their friends.
Jump to:
When you download an app or sign into a website with Facebook, these companies can see certain information on your Facebook profile. For example, your email address, phone number, employment/education history and current location, depending on the individual app. The key thing that most people forget is, if you're sharing that data with friends, then apps used by those friends can also see that information.
Now, certain sensitive data such as your name, your phone number, and your employer is encrypted by Facebook to protect your privacy, but that doesn't stop Facebook from selling that data in bulk to advertisers and other companies who use that data to target and track you and the population in general.
Since Facebook profits from user data sharing, we can't necessarily leave it to the company to keep things as secure as we'd like. So it's good practice to take a dive into the settings every once in a while and clean house. Here's how to take control of how Facebook apps use your data.
How to find and control the apps tracking you on Facebook
There are two ways you can access your Facebook account, with only slight differences in method, but we'll outline both step-by-step below:
How to find and stop the Facebook apps tracking you on desktop/web browser:
First, go to the arrow symbol on the top right of your Facebook page.
Select Settings from the drop down menu
Once you're in the settings, select Apps (should be on the left)
In Logged in with Facebook, you'll see the apps tracking you
Hit show all to see the full list (I had 47!)
Hover over the app to see your options—you can edit the app's permissions or remove it entirely
If you scroll down and explore the Settings > Apps section, you'll find more options. You can set Facebook to log in and play games anonymously, for example.
This is important: select Apps Others Use to limit the information your friends' apps can get on you.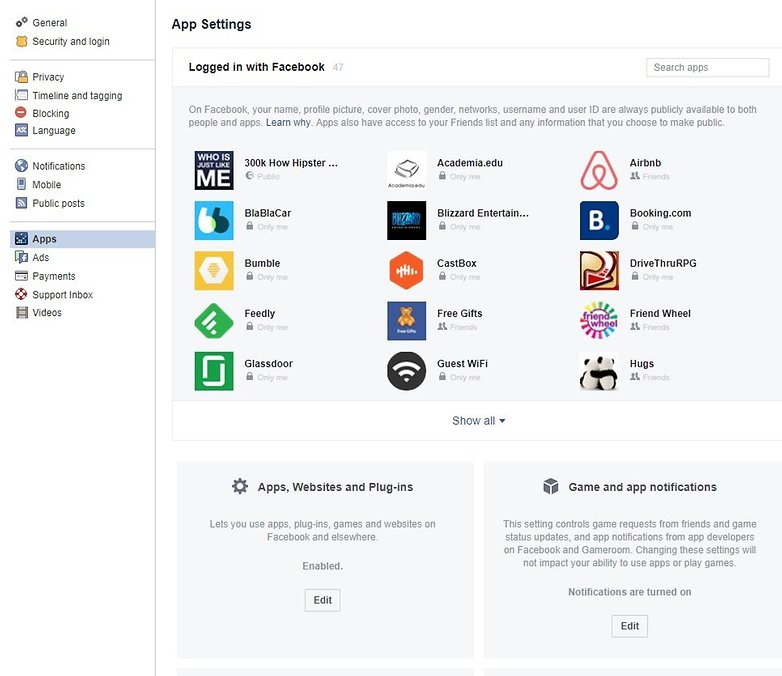 If you're on the Facebook mobile app:
Open the app, tap the 3 bars symbol on the top right
Scroll down to Account Settings, open it
Select Apps
Tap Logged in with Facebook to see the list of apps
Select each app individually to edit the settings—there's the Remove App option right at the bottom
Tap Apps others use to control what your contacts' apps can see about you
Tap Platform to control notifications and logging into games with Facebook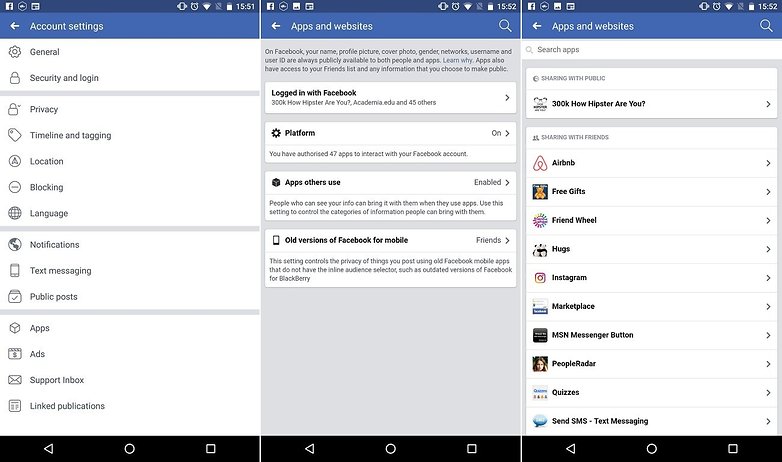 Going forward
If you've been using Facebook for some time, or very actively, you might be surprised at the apps that have permission to track you. I've had a Facebook account for over a decade, and saw that that apparently harmless games and quizzes clicked on in more innocent times still had access to my data!
Going forward, beware of any app, game or quiz shared by friends. It might not be worth the few seconds of amusement finding out which TV character you are, how you'd look in 20 years, and other such nonsense. If you absolutely must join in though, then you can fine-tune your settings to limit data sharing.
Have you used this method to make your data more secure? Were you surprised at what you found?