How to root the Galaxy Note 5 and install a custom recovery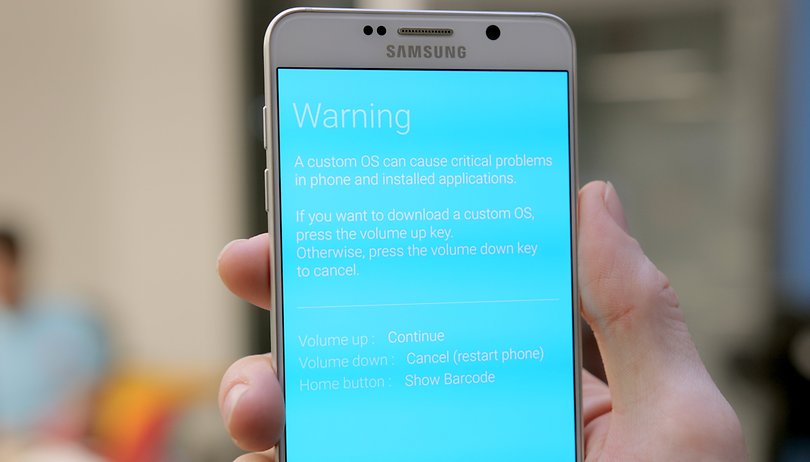 If you have a new Galaxy Note 5 and would like to delete some bloatware or otherwise take control of your phone, you can do just that, quickly and easily, by rooting it. Today we'll walk you through the process of how to root the Galaxy Note 5 and install a custom recovery, opening the door to all the control in the world.
Note: Rooting your Note 5 will void your warranty so only proceed if you are OK with that. There are also inherent risks in modifying your device and neither AndroidPIT nor I will accept any responsibility if you break or otherwise cause damage to your device. We advise you to read up, follow the steps carefully and make sure you have a basic understanding of root and the problems you might encounter along the way before you attempt this procedure.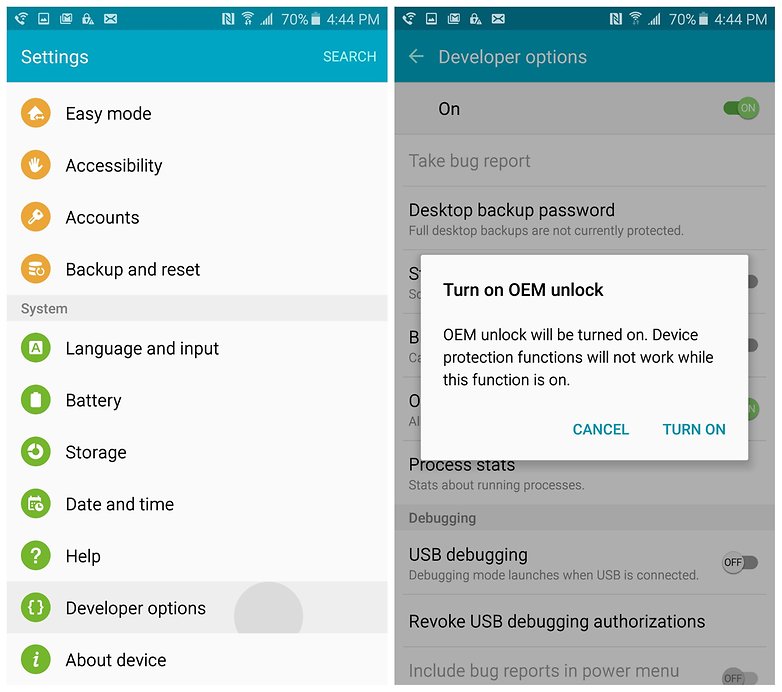 First you'll need to unlock the bootloader on your Note 5. To do this you need to first enable Developer options. Go to Settings > About phone and tap Build number seven times until you see the notification pop up, telling you that you now have Developer options. Back up a step, go into Developer options and flip the switch for OEM unlock.
Note: You cannot use this root method if you have an AT&T or Verizon branded Galaxy Note 5. We're using the T-Mobile Note 5 (which does have OEM Unlock in the Developer options). Please also note that flashing a custom kernel will trip your Knox flag, making your device unusable with Samsung Pay.
How to root Galaxy Note 5 and install custom recovery
1. Turn off your Note 5 and reboot into download mode. Do this by pressing Volume Down, the Home button and Power at the same time until you see the warning screen, then release them. Press Volume Up to access Odin mode (also known as Download mode).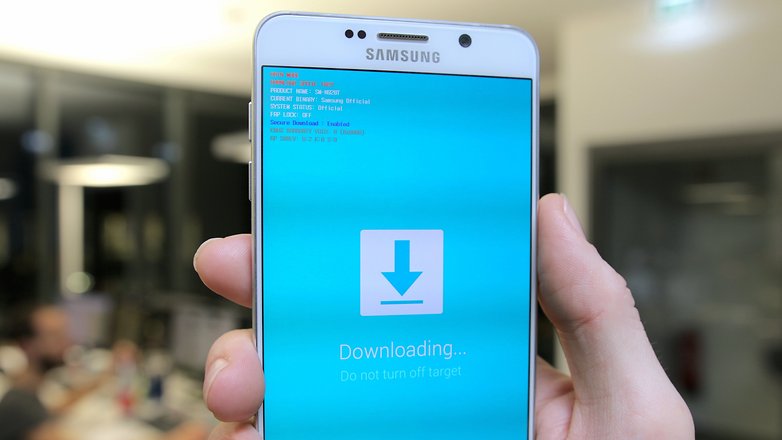 2. Download Odin v3.10.7 onto your computer along with the kernel. We're downloading Noble kernel for the T-Mobile Galaxy Note 5 (N920T) on Android 5.1.1 but you can grab any kernel that supports root for your specific device's model number and Android version (to find these details, go to Settings > About phone).
3. Connect your Note 5 to your computer with a USB cable.
4. On your computer, open Odin and ensure that the ID:COM box is blue. This means your Note 5 has been recognized. If it hasn't turned blue, make sure you have the correct Samsung drivers installed and try again.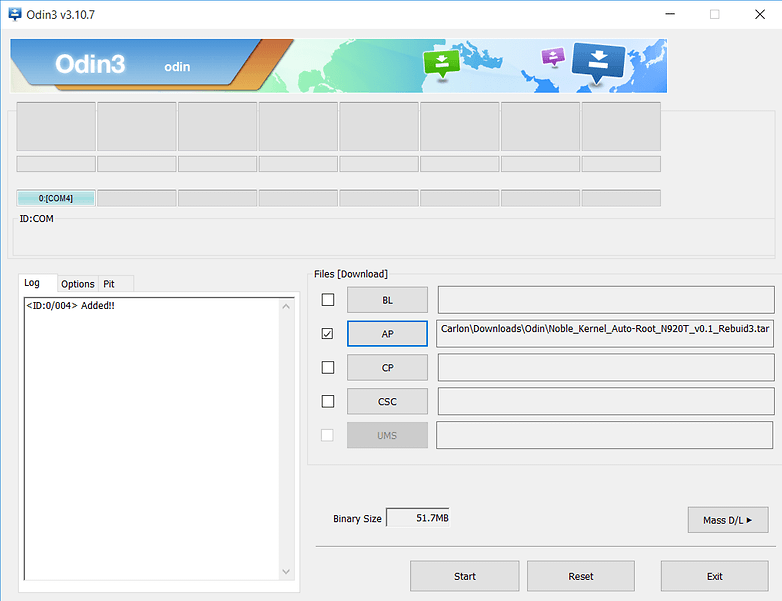 5. Next, click the AP box and navigate to the kernel tar file you downloaded earlier. Make sure Re-partition is not checked in Odin (it's on the Options tab in v3.10.7).
6. Click Start and wait for your Note to reboot. You'll get a green Pass message in Odin once the process has completed.
7. Hit the Google Play Store and install SuperSU and update the binaries if requested.
8. Install Root Checker from the Play Store as well, to make sure you have now root.
9. Next, download TWRP to your computer and flash that through Odin as well – simply click the AP box and navigate to the tar.md5 file in the unzipped TWRP folder).
10. Once TWRP has been successfully flashed, you can reboot your Note 5 and you will now have a custom recovery installed too.