How to get Google Assistant on your (non-Pixel) phone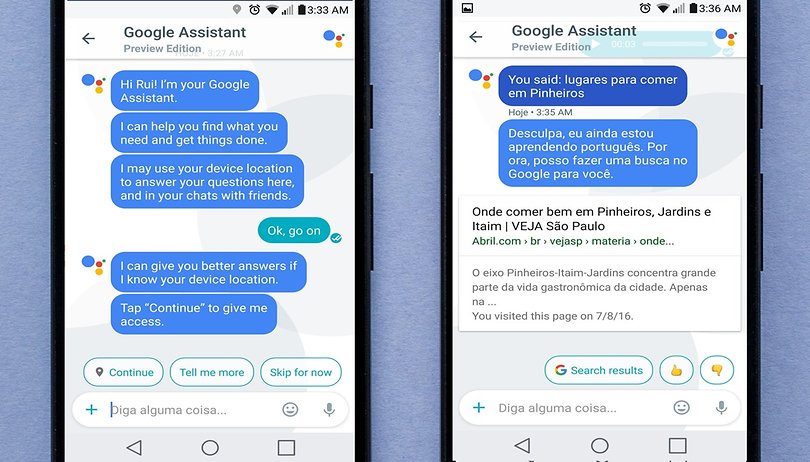 If you want Google Assistant, but you don't have a Pixel phone, there's still hope. While it is only available on a few devices at the moment, it is now on its way to all Android smartphones running Marshmallow and up. You can still use the Google Allo app while you wait, or if your device is older and not getting the update. Plus, there's hints that Google hasn't finalized the design yet. OnePlus has recently announced that the OnePlus 3 and OnePlus 3T will receive Google Assistant.
What is Google Assistant?
The Google Assistant is an intelligent personal assistant that can engage in two-way conversations to answer a question, play a song, throw on your favorite TV show (via Chromecast), and control lighting and thermostats without leaving the comfort of your couch.
Google Assistant can be activated by saying "OK Google" or long pressing on the Home button of your device, where it then provides you with information from the number of your upcoming flight, directions to locations, whether you'll need an umbrella, plus taking care of commands such as taking a selfie, turning the lights on in your connected home or starting your connected car remotely, which are just a few of the things it can do.
For some users in the US, Google's testing a new version of Assistant that moves a few of the options around, according to 9to5Google. For example, screen search now needs to be manually activated by pressing a button that says 'What's on my screen?', making it slightly less intuitive than the Now on Tap equivalent that lets you just long-press the home button.
How to get Google Assistant
Android 6.0 Marshmallow or higher: coming soon
Google Assistant is only available for a handful of devices at the moment, but more are on the way as Google has announced that it will become available automatically to all smartphones running Android 6.0 Marshmallow or higher with Google Play Services.
As the update is happening OTA, it will take some time for all users to receive it. OnePlus have confirmed the OTA update enables all OnePlus 3 and OnePlus 3T devices to install Google Assistant. The rollout has already started, though some regions will receive the update sooner than others.
The Assistant will first be available in English for the US, with Australia, Canada and the UK following closely behind.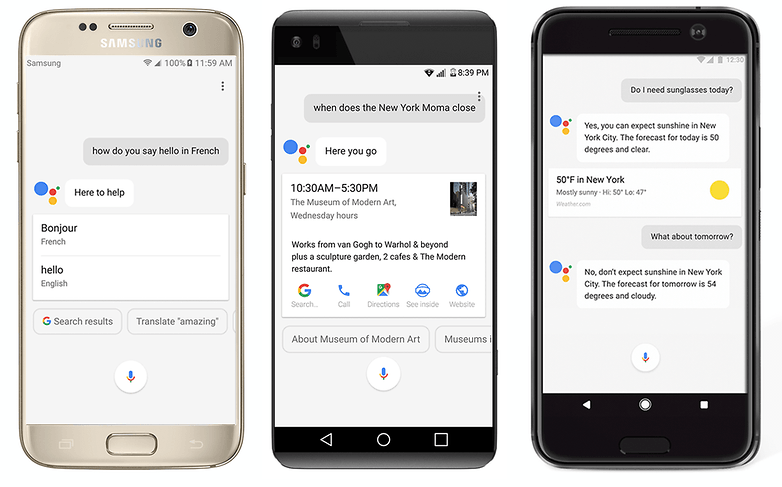 Devices which already have Google Assistant:
Tablets
While Google hadn't previously confirmed that it wasn't going to bring Assistant to tablets, it also hadn't ever mentioned them explicitly. Now, however, the company has confirmed to AndroidPolice that there will be no version for tablet devices, at least not for now.
If you aren't lucky enough to have a device with Google Assistant pre-installed and you want to try it today, you're not out of luck or stuck waiting for an update. There's another way to get it while you wait for Google bring it to your device: the Google Allo messaging app.
Other devices: try Google Allo
Google refers to Allo as a 'smart' messaging app since it integrates Google Assistant. We're not overly fond of Google Allo since it's a privacy fan's nightmare, but it does have a few nice features like Smart Reply response suggestions, Ink to doodle on photos or add text overlay, Stickers, SHOUT or whisper-sized text and Incognito mode. The Incognito mode is especially crucial for privacy since the app doesn't encrypt your messages end-to-end, supposedly for the sake of Google Assistant being able to function.
With the Allo app you can use Google Assistant to do basic tasks, like get directions or find restaurants from within a chat. To do this you just add @google, and the Assistant is summoned and ready. You can also create a one-on-one chat with the Google Assistant to set reminders, get flight updates and similar other requests.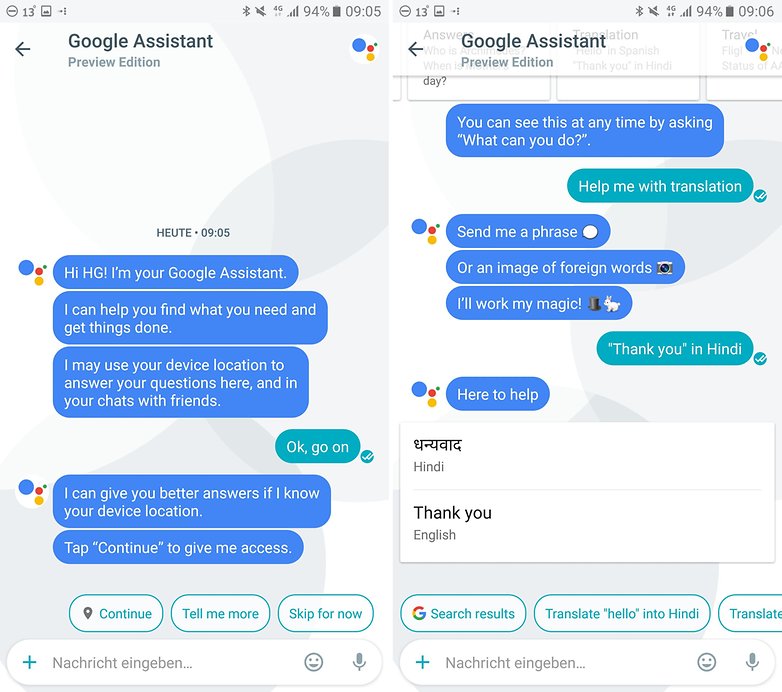 Other solutions
There was a method which involved using an APK of the Google App Alpha to get Google Assistant to show up on non-Pixel phones with Android 5.0 Lollipop and up. However, the method no longer works and shouldn't be tried. Hopefully Google will bring Assistant to more smartphones soon, but for now, we advise readers to stick to Google Allo.
What do you think of the Google Assistant? Which device did you try it on? Let us know in the comments.