How to clear the cache on the Galaxy S5 for better performance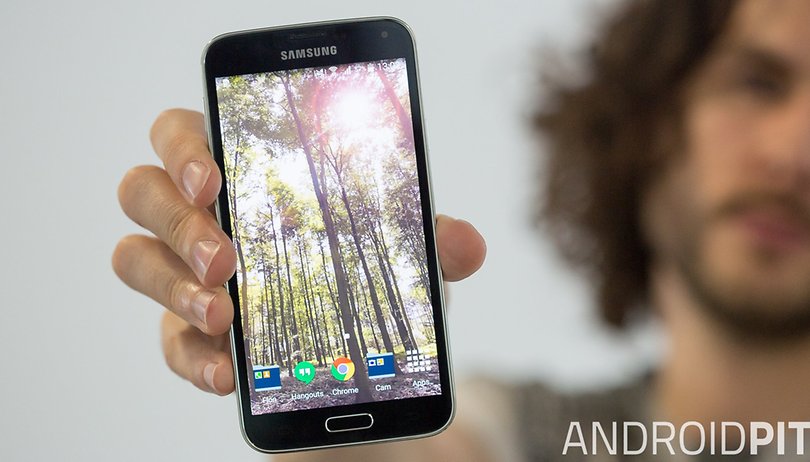 Clearing the system cache on any device is part of your standard toolbox for fixing bugs, troubleshooting system performance or otherwise taking good care of your Android device. Here's how to clear the cache on the Galaxy S5.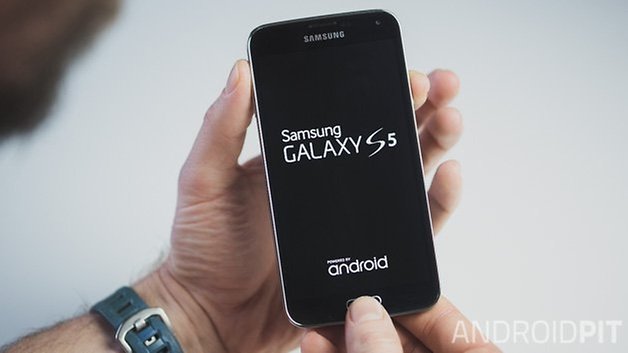 Why would I clear the cache?
A couple of reasons. Perhaps you've just updated your firmware to a new Android version and are experiencing some weird bugs. Maybe you're flashing a new ROM and want to minimize your chances of having problems on the other side. Or maybe your apps keep crashing or doing other strange things. Clearing the cache partition can be effective in all of these cases.
What does clearing the cache do?
Not much. Clearing the system cache (or app caches) simply wipes the cached data that an Android device stores to make app launches a little bit faster. So while clearing the cache technically means the next time you run a process or an app it will have to reload that data rather than access it from the cache, regularly clearing your cache can improve the general performance of your device by clearing out unwanted data or stuff from older versions that causes problems after you've updated to a newer version.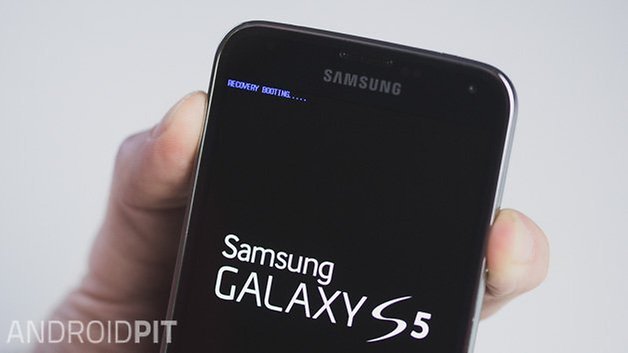 How to clear the cache on the Galaxy S5
1. Turn off your Galaxy S5.
2. Press and hold the Power, Volume Up and Home buttons simultaneously.
3. You can release them when you see the Samsung logo with Recovery booting written in blue at the very top of the screen.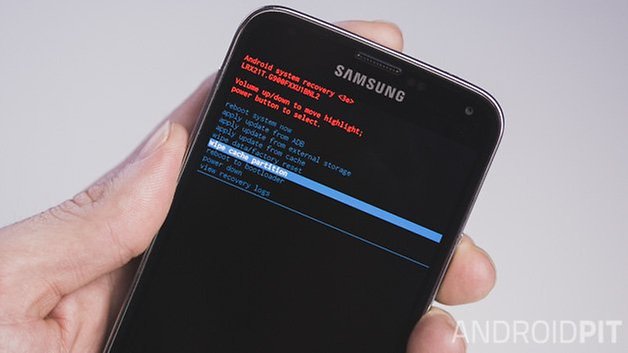 4. You will be brought to the Android System Recovery screen (or a custom recovery if you have one installed – if so, your steps will be slightly different, but basically the same as described here).
5. Use the volume buttons to scroll down the list to highlight Wipe Cache Partition and use the Power button to confirm your selection.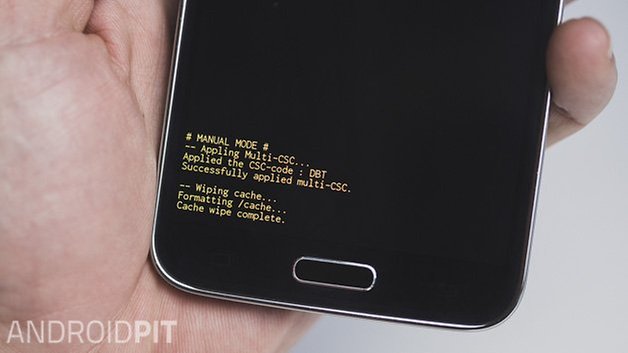 7. You'll see a notification at the bottom of the screen in yellow to show that the system cache has been wiped.
8. If Reboot System Now is not already highlighted, use the volume keys to highlight Reboot System Now and press the Power button to confirm.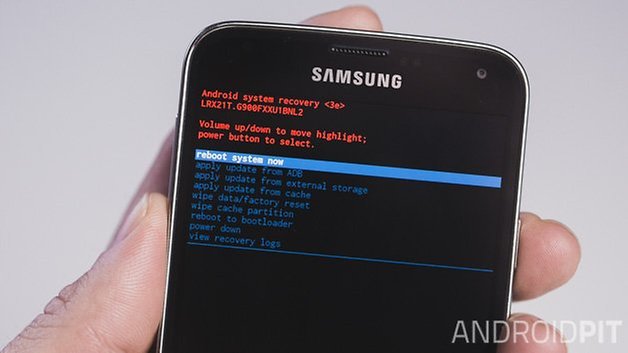 9. Your Galaxy S5 will reboot with a fresh system cache.
Don't forget that you can also clear the cache for specific apps if you know that one app in particular is causing you problems. Simply go to Settings > Applications and find the app in question. You should be presented with a couple of options, including Clear cache and Clear data. Clearing the cache is temporary, clearing the data wipes passwords, saved progress and app settings, so use that one only as a last resort.
How often do you wipe your cache partition? What other tips do you have for maintaining a phone?