Honor Holly review: ultra-affordable smartphone from Huawei offshoot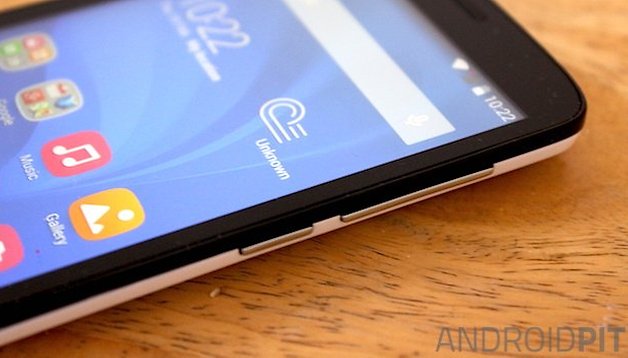 The Honor Holly is a budget Android phone from Honor - the 'e-commerce-only' arm of Huawei that's trying to make a name for itself without the brand backing of the Chinese smartphone powerhouse. The tiny £89.99 price tag makes the Honor Holly enticing for the smartphone seeker on a budget. But is it the best ultra-affordable phone out there? Find out in our Honor Holly review.
Good
Very big display for a budget phone

Surprisingly sharp 8MP camera

Quick at performing basic tasks
Bad
Software feels dated

Poor graphics power

Screen and buttons are sometimes unresponsive
Huawei Honor Holly release date and price
The Honor Holly release date was in February, so customers in the UK and Europe can get it now. The Honor Holly price currently stands at £89.99 in the UK, with similar prices offered in Europe, making it an eye-watering price that's worthy of any bargain-hunter's consideration.
Huawei Honor Holly design and build quality
The Honor Holly is a fine-looking phone for the price. It's plastic all-round, with a black front and removeable white back cover (the high-contrast color scheme will go well with your favorite pair of 1920s spats). Below the display are capactive Back, Home and Settings buttons. Above the display is a small speaker grill in the center, to the left of which is the rudimentary front-facing 2MP camera. With its simple plastic design, the phone would feel like the budget handset it is, but the satisfyingly sizeable 5-inch display gives it the illusion of a mid-ranger.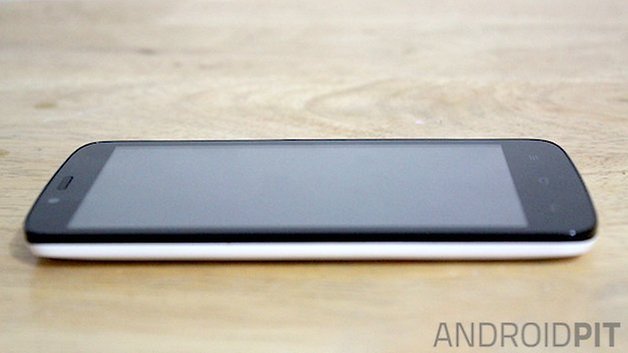 Dead-center at the top of the rear of the Holly is an 8MP camera with LED flash, and at the bottom-left corner is the loudspeaker, delivering sufficiently loud - if slightly crunchy - sound.
The USP of the Holly is its two SIM card slots – useful for adulterers, spies, or simply people who travel and want to have a local SIM card alongside their usual one.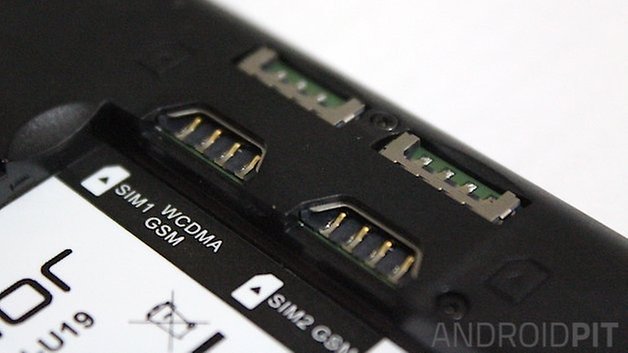 The Honor Holly's 16 GB internal storage is bolstered by a microSD slot accommodating up to 32 GB of expandable storage. While I think this feature should be a universal standard for all phones, it's good to see that Huawei didn't overlook it.
In order to access the Honor Holly's two SIM slots and expandable storage, you need to remove the phone's back cover by prising it using the USB charging slot. Furthermore, you need to remove the battery to add or remove SIM cards and microSD cards. This process feels like a throwback to the days of the Nokia 3310, and is a clumsy and inconvenient bit of design in today's world.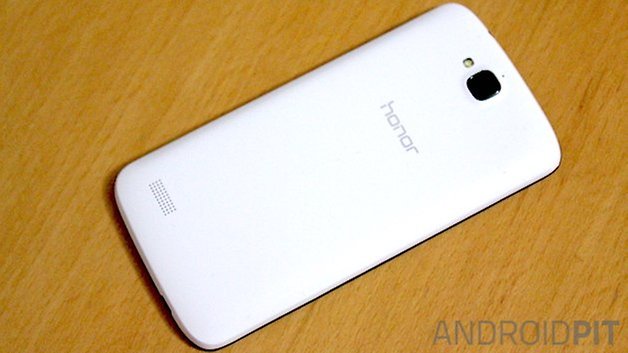 Huawei Honor Holly display
The Honor Holly display gives steam to the idea that an entry-level smartphone doesn't need to have a microscopic screen. The 5-inch IPS screen here packs a 720p resolution. The screen is a bit on the fuzzy side due to a low pixel density, which is to be expected with a budget display this size - and I think this is a worthwhile trade-off of slickness for the sheer convenience of a large screen. With its screen size and surprisingly good viewing angles, the Holly outdoes its tiny price tag.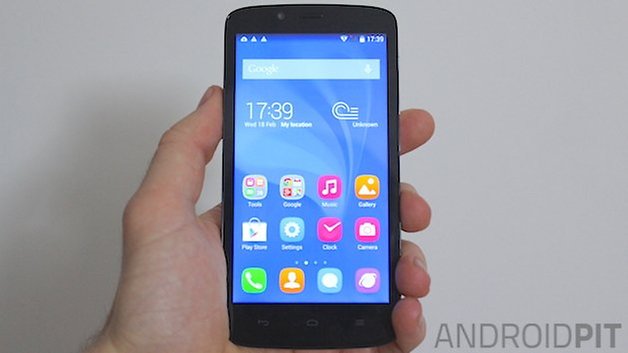 Huawei Honor Holly software
The Honor Holly runs Android 4.4.2 KitKat, overlaid with Emotion UI 2.3. In light of the ongoing Lollipop roll-out - and the recent addition of Emotion UI 3.0 to higher-end Huawei devices like the Honor 6 and Ascend Mate 7 – the software is a bit behind the curve. At this price point, it's hard to complain too much, but people on a budget looking to get a taste of that sweet Lollipop may be happier with the similarly-priced Motorola Moto E, which should get the update in late February or early March.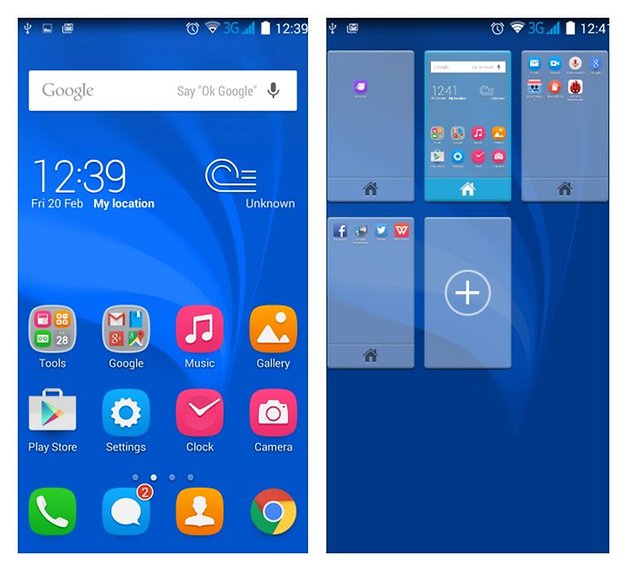 There's no major bloatware to speak of on the Holly, which for the most part provides the basic apps you need to use your phone. It also includes WPS Office (the mobile version of Kingsoft Office) and an FM radio – a simple but welcome feature for those who don't want to spend too long thinking about which of their 100 music playlists they're most in the mood for.
Huawei Honor Holly performance
For such a cheap device, the Honor Holly specs are impressive. It has the luxury of a quad-core processor – made up of four 1.3GHz Cortex-A7 cores. All of the main phone functions - internet, texting, calls - run reasonably well. Using the AnTuTu benchmarking tool, the Holly fared quite a bit better in overall performance than the Moto E. However, you can forget about playing the latest Android games on the Holly if they contain any kind of 3D eye-candy. The frame-rate dropped to an unplayable 5-7fps in the AnTuTu test, so you'll be best off sticking to the simpler games - it's not always about the graphics, you know...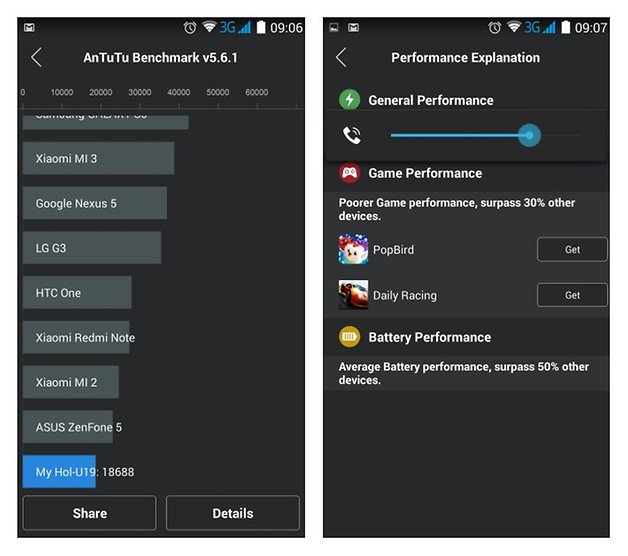 Huawei Honor Holly camera
Another pleasant surprise is that the Honor Holly features an 8MP camera, with LED flash. While the images – up to 3264 x 2448 pixels - don't look too clear on the screen, blowing them up on a monitor reveals their true, ahem, colors. The images are fairly crisp, although do suffer from some noise upon even slightly closer inspection. The camera doesn't respond well to low-light conditions, but the LED flash does its job in offsetting that.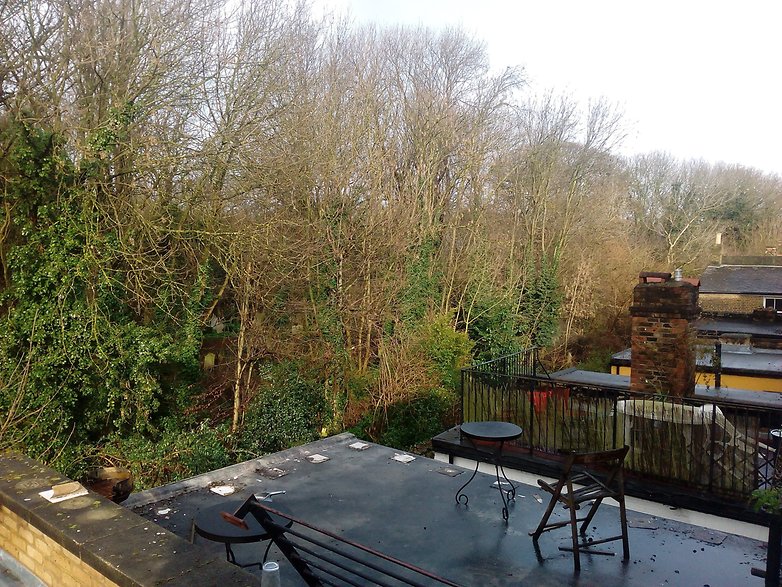 Software-wise, the camera contains the usual 'Hipstamatic' collection of 15 or so filters that will make you feel like a photo pro at the tap of a finger. It also has HDR and Panorama and 'Face Beauty' modes, giving you some flexibility with your photography.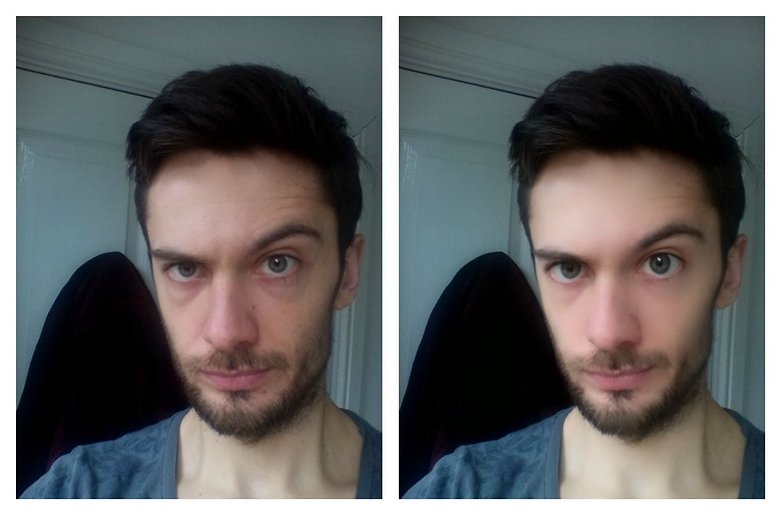 The Holly can shoot videos up to 1080p, though the videos I shot – in good outdoor lighting conditions – were on the blurry side, and easily lost focus during movements.
Huawei Honor Holly battery
The 2,000mAh battery in the Honor Holly may not sound like a lot for a device with a 5-inch screen and quad-core chipset, but it's shown decent longevity in the time that we've spent using it. It lasted us the best part of two days of light use, and medium users can expect to get around 7 hours continuous use out of a single charge, which is a bout average in relation to other phones. Heavier users will also feel comforted by the fact that the battery is removeable, so you can swap it out for a spare if need be.
Huawei Honor Holly technical specifications
| | |
| --- | --- |
| Dimensions: | 142.2 x 72.3 x 9.4 mm |
| Weight: | 156 g |
| Battery size: | 2000 mAh |
| Screen size: | 5 in |
| Display technology: | LCD |
| Screen: | 1280 x 720 pixels (294 ppi) |
| Front camera: | 2 megapixels |
| Rear camera: | 8 megapixels |
| Flashlight: | LED |
| Android version: | 4.4.2 - KitKat |
| User interface: | Emotion UI |
| RAM: | 1024 MB |
| Internal storage: | 16 GB |
| Removable storage: | microSD |
| Chipset: | ARM Cortex-A7 |
| Number of cores: | 4 |
| Max. clock speed: | 1.3 GHz |
| Connectivity: | HSPA, Dual-SIM , Bluetooth 4.0 |
Final verdict
It's hard to be too harsh that's priced as low as the Honor Holly, and it really is good value for money. The Holly is perhaps more impressive at first glance than it is when you turn it on, at which point you'll be working within a slightly outdated UI. But this won't bother people just looking for a smartphone that 'does the job' - phone calls, texting, internet, and non-3D games all work well enough to satisfy the needs of casual smartphone users.
If you're looking to stay more en vogue by getting the Android Lollipop update, then the Moto E may be better suited to you, although you'd be sacrificing screen size and performance of the Holly. The Honor Holly is well worth a look for people interested in raw functionality, rather than flashiness.
Has our Honor Holly review convinced you to get one? Let us know in the comments.