Have You Heard About Returnships?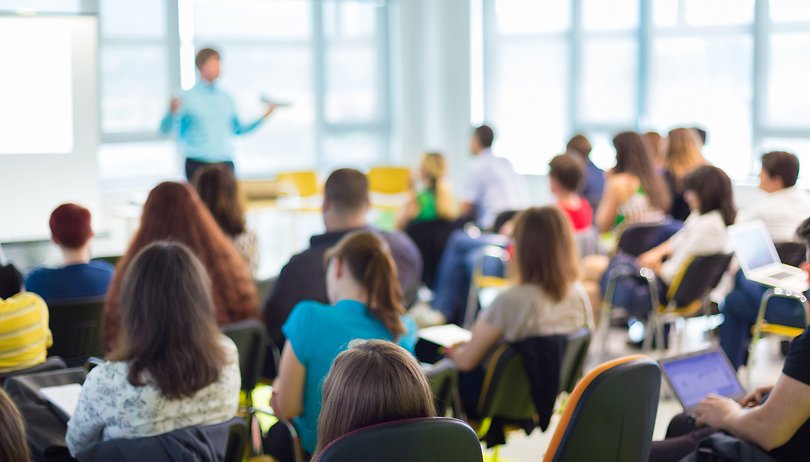 When U.S. workers started voluntarily leaving their jobs in the early part of 2021—47 million to be exact—the so-called Great Resignation resulted in staff shortages across almost all industries.
Two years on, unemployment rates have steadily declined (Statista estimates that as of December 2022, 7.72 million Americans are unemployed, compared to 6.52 million in January 2022), however for many highly skilled and experienced individuals, re-entering the workforce comes with its own set of challenges and this is where "returnships" come in.
Essentially an internship, but for someone with extensive experience who has been out of the job market for two years or more, a returnship is paid and lasts for a specific duration, usually three to six months.
Back-to-work
Apart from addressing staffing shortages, returnships can be mutually beneficial for both employers and employees for a number of reasons. Those looking for a new job can address any lingering gaps on their resumes, and simultaneously avail of the chance to upskill in new advances in tech. Brushing up on the soft skills that likely lay dormant during their self-imposed hiatus––but are essential in the workplace––is also a bonus.
From the employer side, returnships afford organizations the opportunity to tap into a talent pool of highly experienced individuals who can bring a new perspective. They also allow organizations to actively address gender and diversity imbalances, and create opportunities for more women to progress to senior roles in the future.
Leading the way
Some of the most famous companies in the world are already paving the way with their returnship programmes. These include Goldman Sachs (which has been offering returnships since 2008), Accenture, Amazon, Klarna and Citi, which all offer return-to-work programmes as a way to capture talent.
The only downside to a returnship is that employment isn't guaranteed at the end of its tenure, although typically an organization won't want to let go of an experienced professional who shows potential.
Looking for a way to accelerate your own career in 2023? The NextPit Job Board has hundreds of opportunities across tech. Below we're spotlighting three great roles that are currently hiring.
Machine Learning Framework Engineer, Autopilot AI, Tesla, Palo Alto
Clean energy and automotive manufacturer Tesla needs little introduction. The tech giant is currently hiring a Machine Learning Framework Engineer, Autopilot AI to work on a team that has been tasked with reinforcing, optimizing, and scaling its neural network training and auto-labeling infrastructure and framework both for Autopilot and the Tesla Bot. In this role, you'll be required to implement the latest machine learning systems research in training and its efficiency, identify and eliminate bottlenecks in the ML stack, from data-loading up to the GPU and optimize for efficient hardware utilization. Experience in Python is required along with experience in at least one deep learning framework, ideally PyTorch. If this sounds like the role for you, see the full details here.
Enterprise Account Engineer, National Security, Amazon Web Services, Inc., USA
Would you like to join one of the fastest-growing organizations within Amazon Web Services (AWS) and help customers of all industries and sizes gain the best value and service? As Enterprise Account Engineer, National Security you'll be the principal technical advisor and "voice of the customer" to organizations ranging from startups to Fortune 500 enterprises. You will also help craft and execute strategies to drive customers' adoption and use of AWS services, including EC2, S3, DynamoDB & RDS databases, Lambda, SageMaker, ECS/EKS, GuardDuty, Systems Manager, CodePipeline, IoT, and many more. The successful candidate can also work from Denver, CO or Seattle, WA. See the full job spec here.
Senior Software Engineer, Embedded Systems/Firmware, Pixel, Google, San Diego
Google's software engineers develop the next-generation technologies that change how billions of users connect, explore, and interact with information and one another. As a Senior Software Engineer, you will work on a specific project critical to Google's needs with opportunities to switch teams and projects as you and its fast-paced business grow and evolve. The Google Pixel team focuses on designing and delivering the world's most helpful mobile experience. The team works on shaping the future of Pixel devices and services through some of the most advanced designs, techniques, products, and experiences in consumer electronics. This includes bringing together the best of Google's artificial intelligence, software, and hardware to build global smartphones and create transformative experiences for users across the world. Apply for this role here.
For hundreds more opportunities with some of the biggest names in tech, visit the NextPit Job Board today. This article was written by Aoibhinn Mc Bride.