AndroidPIT Hands-On With The Samsung Galaxy Note 2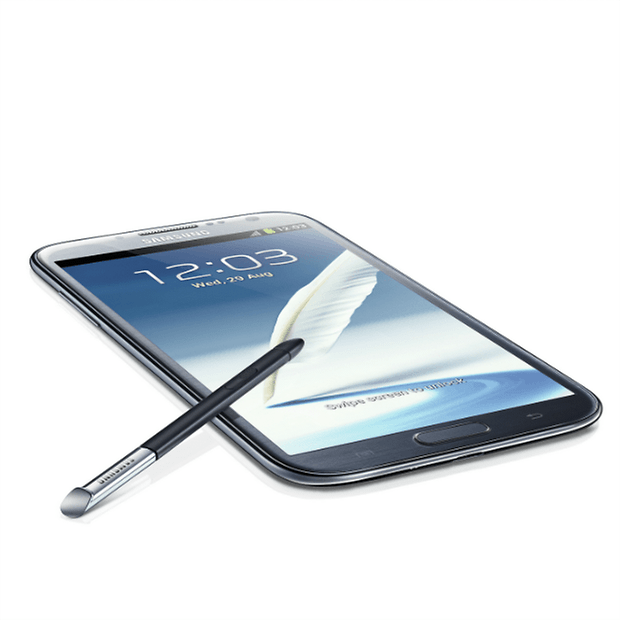 It's here, and it's awesome. I just walked out of the Samsung Galaxy Note 2 event at IFA in Berlin, and I have to admit one thing: I am DAMN impressed. Although I've always liked the concept, I was never a huge fan of the orignal Note. It looked a bit too square and too much like the Galaxy S2 (which I also am not a huge fan of due to the design). That's all changed now. The Galaxy Note 2 is sleek, sexy, curvy, running Android Jelly Bean, and is currently the most powerful Android device in the world. I had a few minutes at IFA to get a quick hands on with the Note 2, and although it's pretty short, I wanted to share it with you guys to give you a closer look at it and some first impressions.
I won't talk too much about specs, as we already listed more detailed specs in the previous article here (and I mention them in the video). I can tell you that the device feels amazing in the hands, and although it's bigger than the original Note, it doesn't feel nearly as bulky or wide. Jelly Bean on the device was also a nice treat, and although I ran into very occasional lag, I'm sure you will be more than impressed with the Note 2 in terms of performance (I am sure an update will also come before its release. But trust me..it's FAST).
You can do some VERY cool stuff with the new S-Pen, and the way you can hover over the screen with the S-Pen to interact with the phone is so much fun (and surprisingly useful). The multitasking has been revamped (like what's found in the Note 10.1), and the processor is currently the most powerful out there (as of right now). I was pretty confident that I would be holding on to my Galaxy Nexus until the release of the next Nexus phone, but now I'm honestly not sure if I can wait that long. Samsung has honestly hit it out of the park with the Note 2, and it could very well be the next smartphone (phablet) that I buy.
Here is a short hands on video I made at the IFA. It was pretty loud with lots of people fighting for space, but I managed to get a little over 3 minutes for you guys. We will naturally do a more extensive video when we get a Note 2 in our office, but this will give you a general idea of how it looks and the hardware it's packing.
The video can be viewed below (Youtube link here (I made a mistake in the video when I said that the S-Pen isn't included. It naturally is included, but was just laying beside the test device I was using. I also failed to mention that it has 2GB RAM).
So what do you guys think of the Note 2? Is this another winner for Samsung?
Let me know what you think in the comments below, and stay tuned for more IFA coverage!