Google Pixel Buds review: Higher expectations, greater disappointment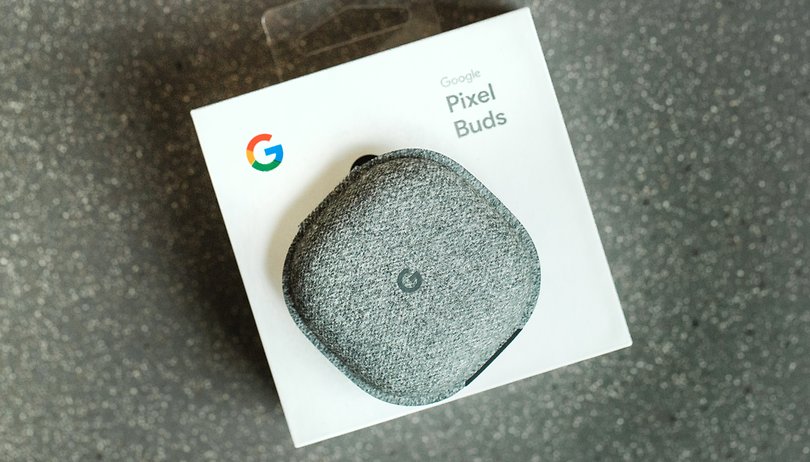 I have now been using the first pair of headphones from Google for over a month now. According to Google, these Assistant-equipped headphones can help you speak other languages. Sounds good right? We'll discuss whether they kept their promises. Spoiler: from the title, you can already imagine how it ended...
Good
Quick connection to Google smartphones

Integrated Google Assistant

Stylish carrying case with 24h of integrated battery

Ability to listen to notifications
Bad
Non-functional and cumbersome real-time translation

Sound quality under tone

Uncomfortable to wear for long periods

Touch too sensitive

Difficult to use in noisy environments
Release date and price
In the US, the Google Pixel Buds are available for $159. I personally found the price tag quite high, due to the lack of build quality and audio, as well as the limited features.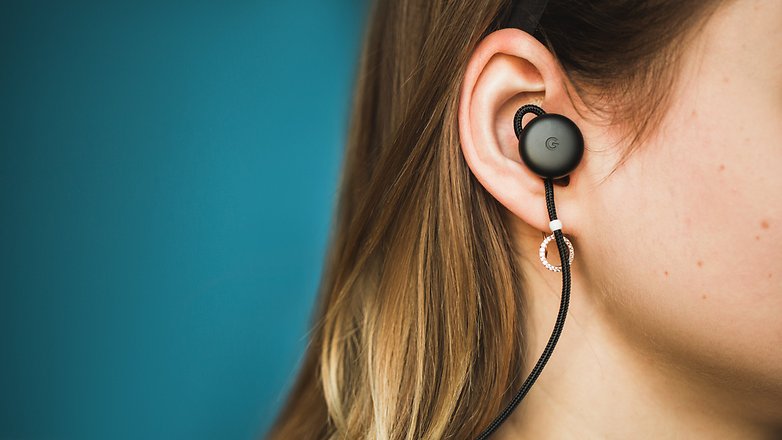 There are three colors available: Just Black, Clearly White and Kinda Blue. We received the black ones to test.
Design and build quality
The Pixel Buds case looks really impressive. On the outside the case has a fabric finish similar to the Google Home and Daydream View, and to the touch it's much softer. The closure is magnetic and hides the precious earphones in a kind of black rubberized plastic.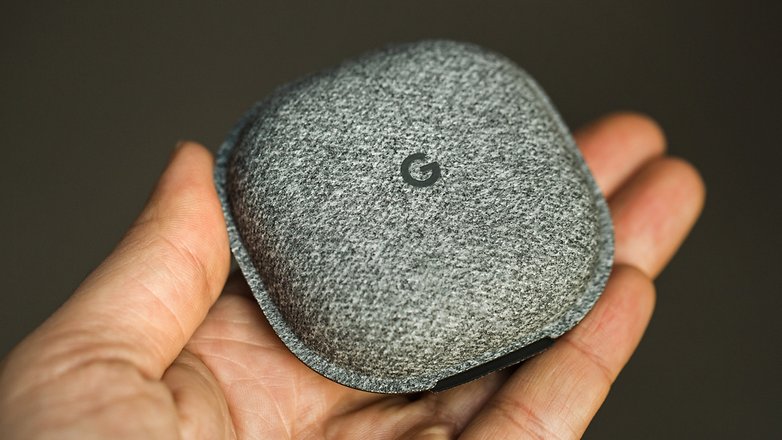 You should be careful to roll and position your Pixel buds up to allow the case to close, to prevent any wear or damage to the ear buds and to charge them. In fact, Google even places a sticker inside the case to show you how to do it.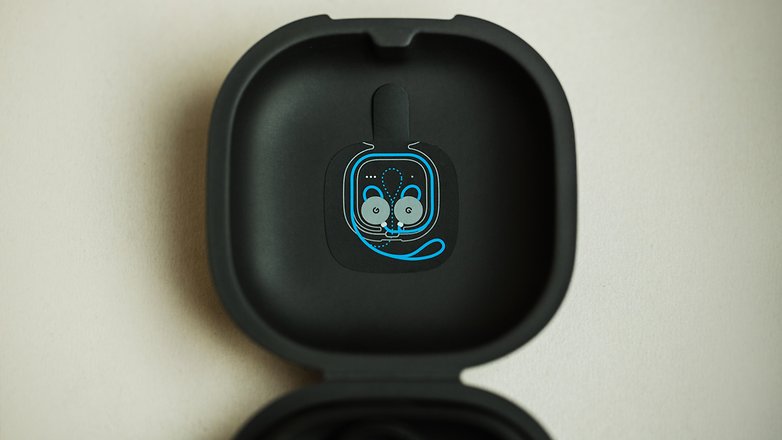 The headphones have a nice circular design. What I didn't like was the plastic material which felt cheap and as though they could be easily damaged. The cable however, is a good quality braided cable, which goes through the headphones to form a ring that must be adjusted to your ears to prevent them from falling,
At first, I thought this was a good idea, but then after a few hours using it I found it annoying, due to having no locking mechanism which causes the ring to shrink which can be uncomfortable. This is part of the reason for storing the headphones in a particular way to prevent the reduction in size.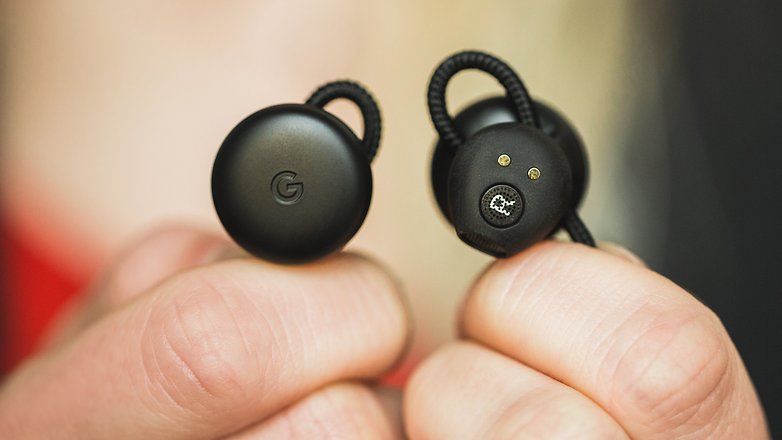 The Pixel Buds have an open design (the in style of AirPods, without rubber) and require that you adjust settings on the right earphone, as a result these headphones were uncomfortable and took a lot of time to get used to. Pushing the headset too much into the ear canal is not a pleasant sensation, and unfortunately pressing the physical commands can cause this. The touch surface is very sensitive, and you'll often find yourself having to stop the music to adjust the settings to how you need them. As well as this, the headphones do not disable touch when not in use, and there are no other ways to switch the headphones off until they are back in the case.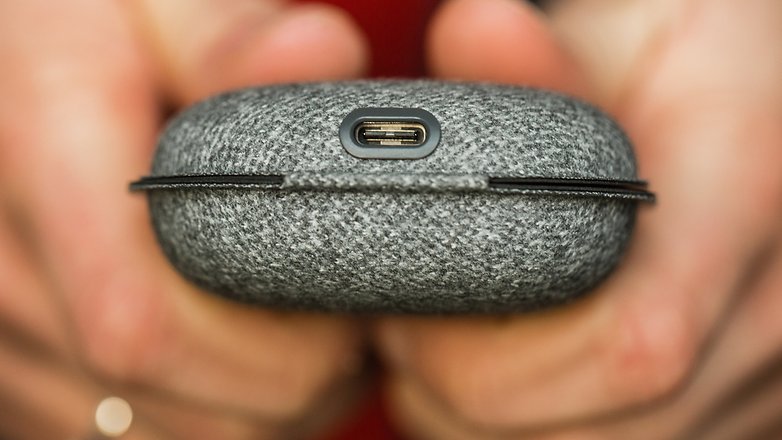 Special features
There are no apps for the management of Pixel Buds. The headphone settings are only accessible from Google Assistant, which I think is a good thing. In the settings we can see if the headphones are connected to the smartphone, the battery level and a little more information that you would not be able to see otherwise.
With a forward or backward swipe on the right earpiece, you can control the volume. Holding your finger down, you will be in direct contact with Assistant, which is very quick. There is no lag between the touch of the headset and the beginning of the voice assistants listening. Touch the headset, talk, and release once the command is complete. Its that easy!
With a double tap, Assistant will let you know if you have any notifications from your phone, and this in my opinion is the best thing on the Pixel Buds. Once you've tried this feature, you'll wonder why other headphones are not able to do it. I didn't put the headphones back in the box for almost a week because of this.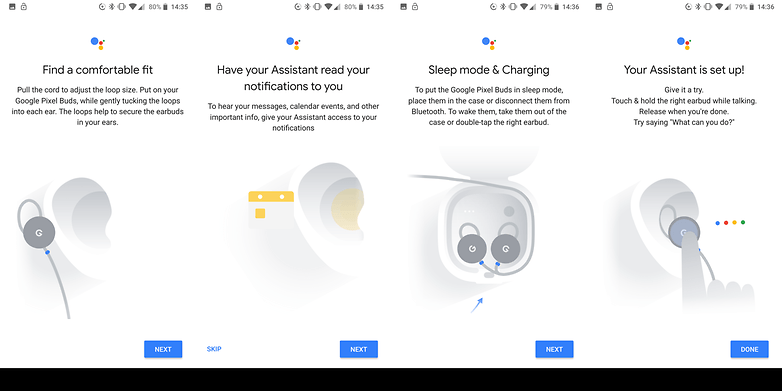 Unfortunately there is no way to switch between audio tracks if you do not ask Google Assistant. This problem is that not everyone feels comfortable repeating "next track, next track, next track" in front of strangers.
Translation in real time
The most interesting function of the Pixel Buds is unfortunately, is its most disappointing: the translation in real time.
Here's how it should work: first ask google for a translation with your smartphone in your hand and this will be translated to your chosen language and read aloud from the smartphone. I was expecting this to be the case with the Pixel Buds.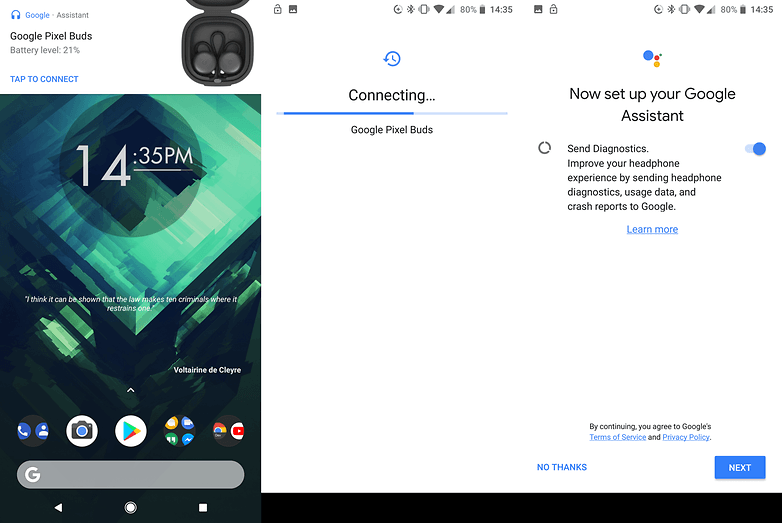 The problem is that they use the Google Translate application already installed on your Pixel (the feature is only available on Google Pixel smartphones). I feel that the Pixel Buds pose a further barrier to an already embarrassing conversation between two people.
The same result can be achieved with your smartphone alone, without needing the additional equipment, and seen as the headphones can only be used with Pixel smartphones, the feature is pretty much useless to everyone else.
The results of the translations of course depend on how well the smartphone understands the sentences, most of the time it can be quite inaccurate.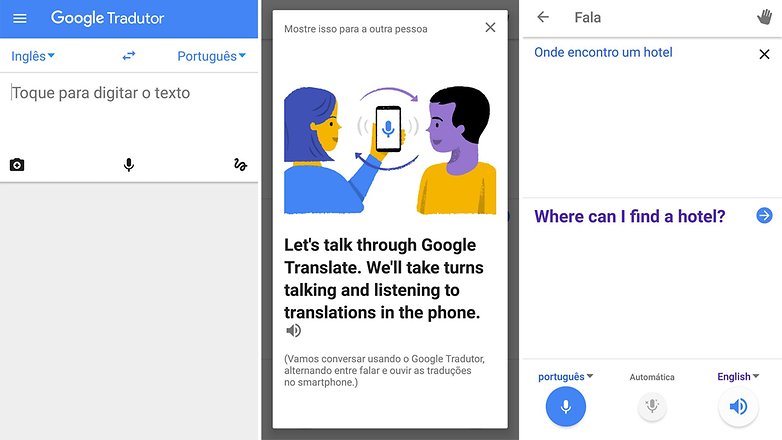 It is better than nothing though. But we're still far from being able to communicate in different languages just by wearing headphones. As impressive as this feature sounded, they are not practical in real life.
Audio
Any low-cost pair of headphones will bring you the same audio quality. Google headsets do not isolate from external sounds and do not have a noise cancelling technology. Pixel Buds use the most classic AAC on Bluetooth 4.2.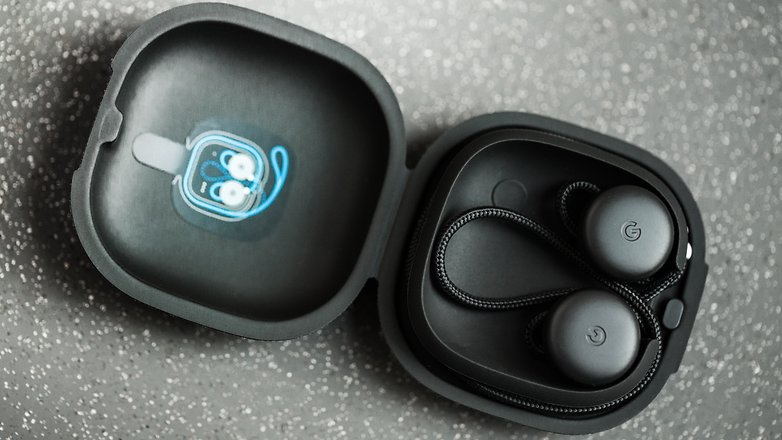 The microphones are excellent and incorporate the now famous "OK Google" hotword. Even the commands given to the headphones are received with no problems, provided it's not to noisy where you are. I had difficulty using the voice commands in crowded places.
Battery
The Pixel Buds battery is 120 mAh. Google claims that you can get 5 hours out of the battery life but in reality, you will only be able to get 4 hours out of them. Fortunately. The case has an additional 620 mAh which should guarantee you a little over 20 hours of total use.
The charging is via a USB Type-C cable and the headphones can only be charged inside. With 10 minutes of charging, you could use the headphones for an extra hour.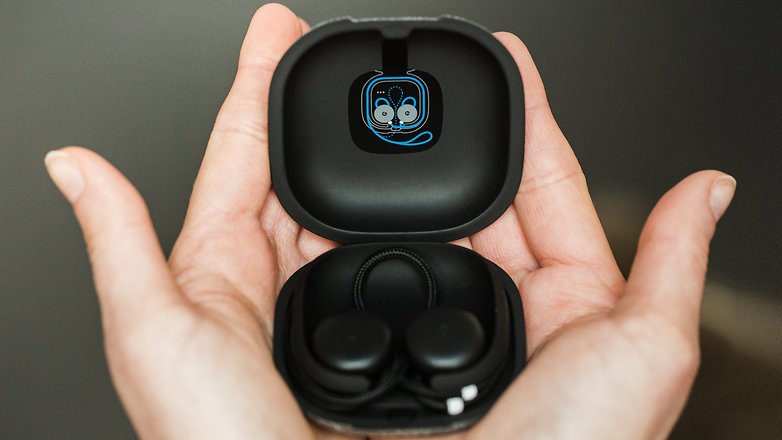 Final verdict
These headphones are worthy competitors to the Apple AirPods, with advanced translation features and expectations were very high. It seems that Google did not have a clear idea of which audience these headphones were for, and as a result there was a mixture of poor quality and disappointment.
They are not intended for listening to music, as there are not controls for switching between tracks, and they do not have the audio quality that you'd expect. They are not intended for joggers or physical activity as the cable absorbs sweat and do not sit securely on the ear.
Who are these headphones for then? It's difficult to say. The only suitable use that came to my mind is sitting in the office, in relative silence with your smartphone at hand around people who don't mind you talking to Google Assistant constantly. If you don't mind spending this amount of money for a pair of headphones that are useless outside of your home or office, then you might be happy with the Pixel Buds.