Google Now vs Siri vs Cortana: who is the king of voice assistance?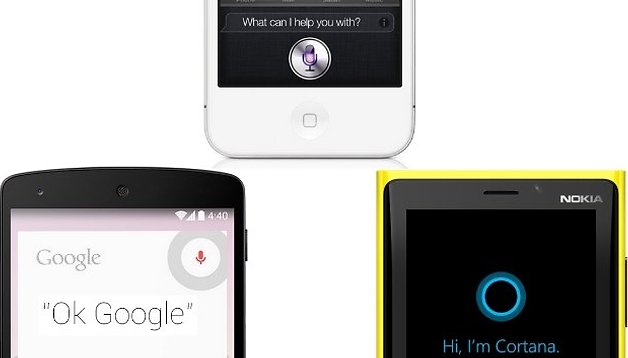 Voice search and control features are no longer poorly implemented, forgettable gimmicks. The three major players: Google, Apple and Microsoft, have been hard at work to make their respective interfaces, Google Now, Siri, and Cortana, viable alternatives to typing. Their abilities, however, differ significantly, and a recent study conducted by Stone Temple Consulting has revealed just how well they each perform. NEXTPITTV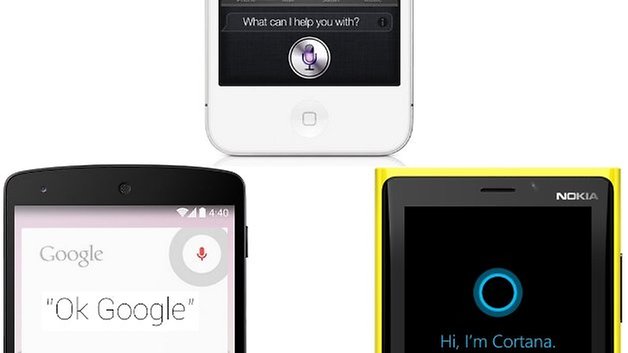 Siri and Google Now have long since been in battle for the crown of the best language assistant. When it comes to mere search results, Google is, of course, hard to beat, even Microsoft's Bing struggles to offer a credible alternative. When it comes to voice recognition and verbal interaction, Siri was for a long time regarded as the champion, but Google Now has developed quickly to challenge its title.
But which voice search offers the most helpful and quickest results? The Stone Temple Consulting group wanted to know and put three smartphones to the test. Each device ran one of the three voice search systems and each were asked 3,086 identical questions (verbally, of course). The results were clear to see:
Google Now managed to address 58 percent of the questions in various forms, be it textually or verbally. Siri only managed to answer 29 percent of the 3,000+ requests, with Cortana sitting at the bottom on 20%.
In most cases, Google Now also offered more information as Siri and Cortana. But as beautiful a thing as more information is, it did not always result in a full answer that required no further interaction from the user. Check out the results on the graph below.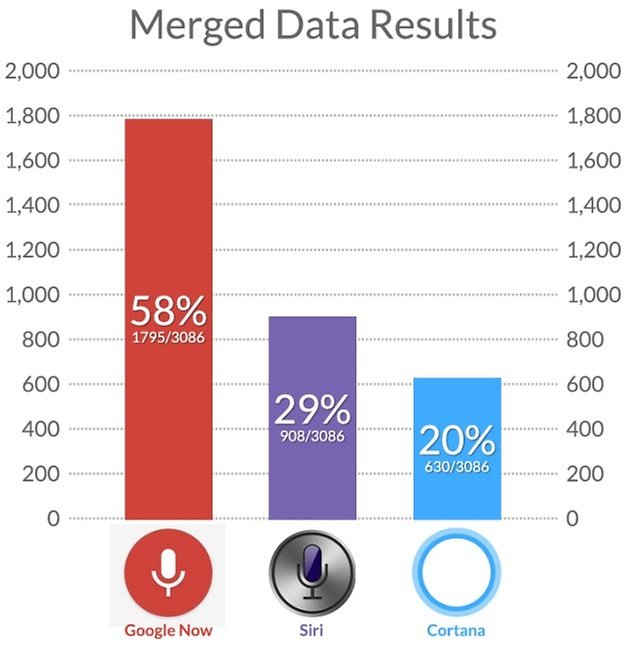 To assess the quality of the voice services, the answers given were measured against strict criteria points. For example, with a question such as "how old is the Great Wall of China?" If the answer given was the completion date (206 BC), then technically you can arrive at the right answer, but it's not explicit. If the user has to do the counting themselves to retrieve the answer then the question has not been answered sufficiently, so it would be discounted.
It's very difficult to do any kind of scientific testing in this area, and while the results may only be able to offer a "guide" to what is the best performing search interface, they are still interesting nonetheless. You can check out the full results on the Stone Temple Consulting website.
Do you use Google Now? How do you think it compares to the other Siri and Cortana?