Google Nexus 9 review: a glass half full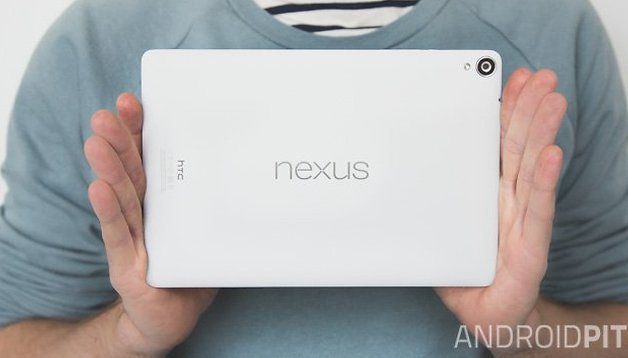 The Nexus 9, Google's new tablet built by HTC, has already made a massive impact on Android by being the first device to run the final version of Android 5.0 Lollipop. The Nexus 9 also bridges the size gap between Google's previous tablet offerings in the Nexus 7 (2013) and Nexus 10 while introducing a 4:3 aspect ratio for the first time. Here's our full Nexus 9 review.
Good
Very fast. Sometimes

Stock Android 5.0 is great

Nice aspect ratio

BoomSound stereo speakers

Killer processor (Tegra K1)
Bad
Laggy and stuttery

Poor camera

Bad battery

Takes forever to charge

Flexes badly in the middle

Low resolution screen
Google Nexus 9: All deals
Google Nexus 9 design and build quality
The Nexus 9, despite being the first HTC-built Nexus device in a long while, looks remarkably like a Nexus. Design-wise, there's elements of both the Nexus 5 – built by LG – and last year's Nexus 7 (2013) tablet built by Asus, but it is entirely new at the same time, particularly for its unique aspect ratio. Admittedly, the Nexus 9 is a rather unassuming looking slate, but the same was said of the Nexus 5 when it first appeared, and it has recently been voted the best looking Nexus ever.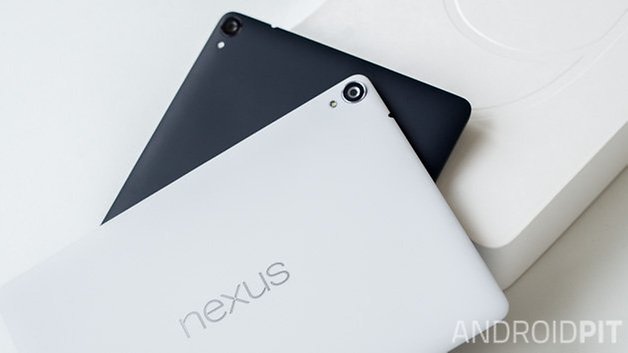 The black Nexus 9 has the same rubberized plastic back as the Nexus 5, which we love, and a small camera lens positioned alongside a single LED flash in the upper corner. The white Nexus 9, however, has a slightly different feel to the back. It's not quite like the non-black Nexus 5's, but it is a little more plasticky feeling than the black tablet. It feels almost like cardboard (but in a good way) and is way less of a fingerprint magnet, so there's that. The whole tablet feels a little flimsy though, and flexes quite badly in the middle, producing a weird clicking sound at it bends.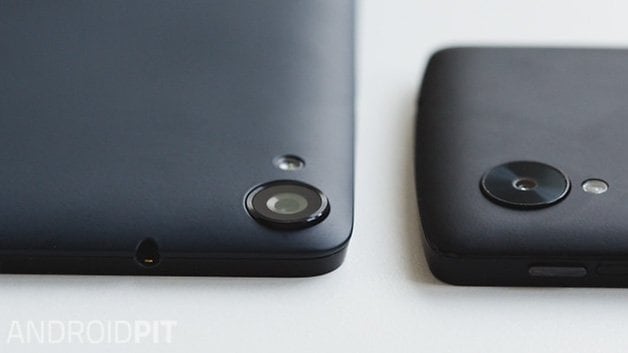 The angle of the edges are very reminiscent of the Nexus 5's grip-friendly corners, although they are metallic on the Nexus 9. The power button and volume rocker, located on the upper right hand side of the tablet, are square and nicely clicky (they protrude more on the white version for some reason). There's a headphone port up top near the camera lens and a USB 2.0 port centered along the bottom edge with some pinhole mics scattered around. Interestingly, the metallic edges of the white Nexus 9 are slightly beveled where they meet the display glass. I prefer the feel of the black tablet, but prefer the beveled edges and less-fingerprint hungry white option.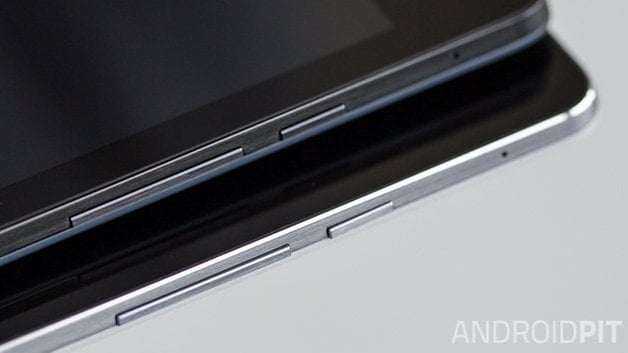 On the front, the side bezels (in landscape orientation) are much wider than those at the top and bottom, but provide some necessary palm space for handling the tablet during gaming with on-screen controls. Slightly recessed stereo front-facing speakers sit on either side of the display, ready to start collecting dust right out of the box. As with the Nexus 5, there's not much to the Nexus 9 in terms of style innovations, but we expect its subtle lines and recognizable shape will come to be just as loved as they were on the Nexus 5.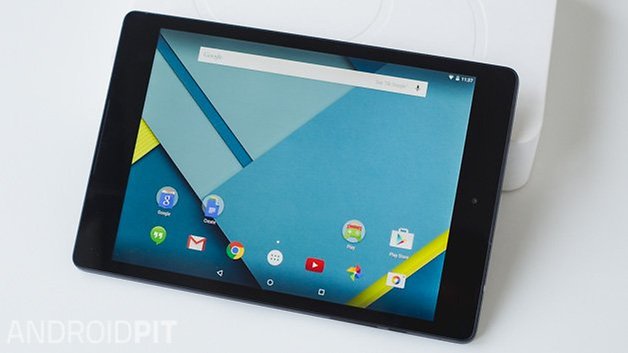 Google Nexus 9 display
The Nexus 9 features the same aspect ratio and display definition as the iPad Air 2 and iPad Mini 3 (QXGA, 2,048 x 1,536 pixels), but houses a 8.9-inch IPS LCD display that sits right in between the two iPads in terms of screen measurement and pixel density. The Nexus 9 has slightly lower pixel density than its Google brethren, the Nexus 7 (2013) and the Nexus 10, at 281 pixels per inch.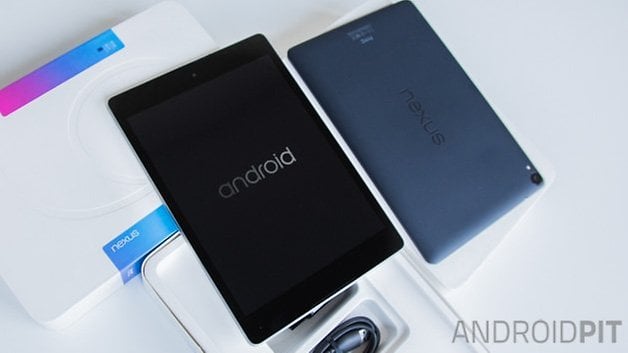 As far as quality goes, you're not going to buy a Nexus 9 for the display resolution. It's acceptable, but far from what we're used to on most other Android devices. Playing a game like Real Racing 3 shows the Nexus 9's strengths and weaknesses clearly: the game plays perfectly but it's pretty badly pixelated. The Nexus 9 lets you double tap to wake the screen though, which is nice. The mini-notifications shade in the dead center of the screen is a bit odd, but viewing angles and brightness are pretty solid. Gaming with a 4:3 ratio looks great, but letter-boxing video seems pointless.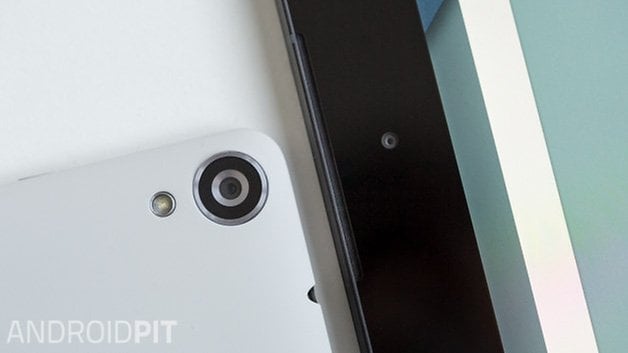 Google Nexus 9 special features
Perhaps the most special Nexus 9 feature is the HTC BoomSound stereo front-facing speakers. While the existence of these speakers on a tablet, any tablet, is enough to make anyone interested in gaming or multimedia sit up and pay attention, the reality is actually not as grand as you might have expected. They're not quite as loud or crisp as those found on the HTC One (M8) but the heavier bass is pretty good. Maybe this is good for some, but they lack serious range. As far as tablet speakers go though, they're probably amongst the best.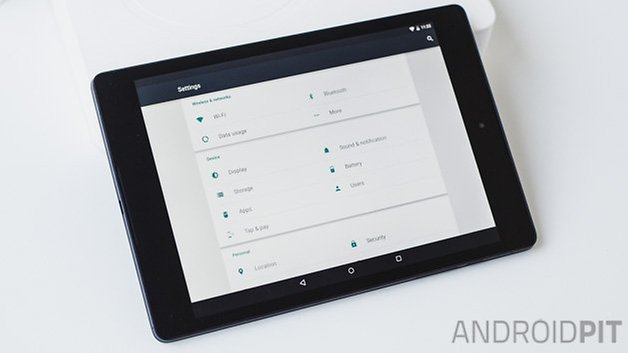 Google Nexus 9 software
I won't bore you with too much detail here, as we've got full blown Android 5.0 Lollipop feature breakdowns and video walkthroughs coming your way, but Android 5.0 Lollipop on the Nexus 9 is a thing of beauty. The best part of the Nexus 9 software is that it comes fully loaded with Google apps featuring Material Design (some, like Google Maps, just missed the Material Design boat). Of course, as soon as you install any other apps the effect will be ruined, but it's lovely to start with at least.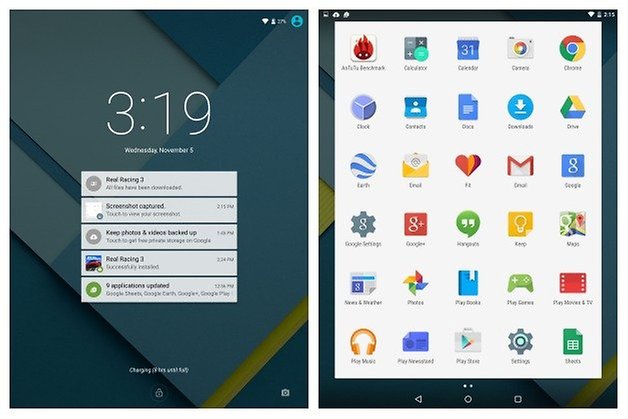 I have to admit I'm a little weirded out by the tablet optimization of Android 5.0. In the settings menu, for example, the options are laid out in two columns with margins on either side when in landscape orientation. When you rotate the tablet into portrait orientation, the layout stays the same: two columns with side margins, just a little less space in between despite less display room. The super thin and awkwardly positioned notifications shade and the floating card-based install box in the Play Store (which disappears when you rotate) seem a little strange to me too. The animations are lovely at least.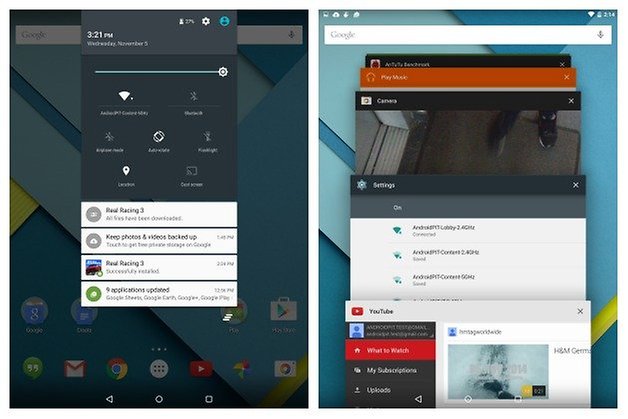 Google Nexus 9 performance
The Nexus 9 specs are based around the much heralded presence of the 64-bit Tegra K1: a dual-core Denver CPU clocked at 2.3 GHz with a 192-core Kepler GPU pushing pixels like nobody's business. Despite 64-bit chips supporting 4+ GB of RAM, the Nexus 9 comes with only 2 GB. I have to say that I'm a little surprised Google didn't opt for at least 3 GB, but what do I know.
Stock Android 5.0 is a fluid, colorful, card-based masterpiece. Having said this, the Nexus 9 had noticeable lags when launching some apps or switching between tasks and I did get a weird temporary freeze when launching Real Racing 3. This is simply not acceptable for the supposed reference device for Lollipop. The lags and stutters continued throughout my week long testing of the tablet and were not relegated to processor demanding tasks either, but just during standard usage. It kind of felt like the Tegra was too powerful for the capabilities of Lollipop, which makes we worry about how Lollipop will handle on other devices not running stock. Hi-res gaming was fine, but the Nexus 9 heats up quite a lot.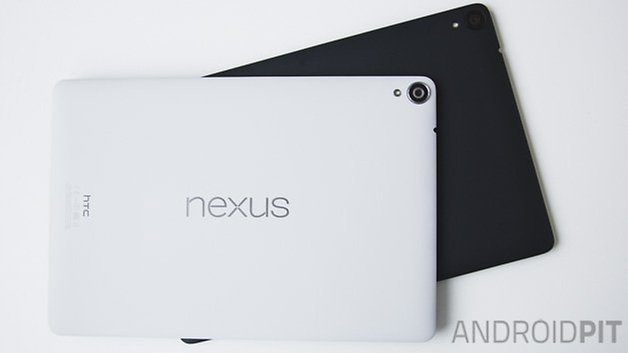 There's two storage versions of the Nexus 9: a 16 GB and 32 GB version, which also seem a little on the light side for what looks to be a tablet squarely targeted at mediaphiles and gamers. Considering the file size of videos, audio playlists and hi-res games these days, such small storage capacities feels a little like shooting yourself in the foot. Google must seriously expect us to flock to the cloud. While SD card access plays nicely again in Lollipop, it makes no difference to the Nexus 9, which suffers from the Achilles' heel of Nexus devices: no microSD card slot.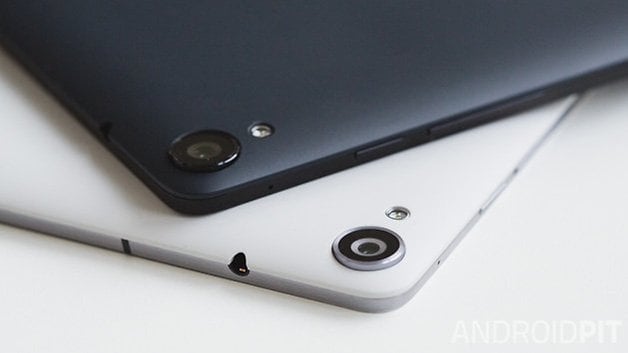 Google Nexus 9 camera
The Nexus 9 includes an 8 MP main camera, reportedly the same one found in HTC's mid-range Desire 610, so those hopes for the pinnacle of mobile photography being reached by a Nexus device will have to be shifted over to the Nexus 6 instead. Tablet photography was always a weird thing anyway, so maybe it doesn't matter so much.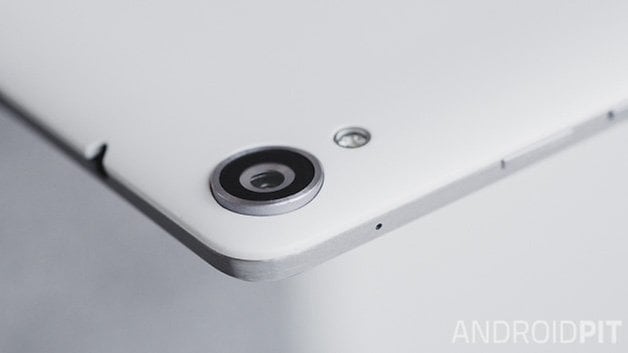 Still, the Nexus 9 camera provides decent enough photos in good conditions. Just don't expect flagship quality images from this puppy (or fast auto-focus, which is painfully slow). You're stuck shooting at 4:3 too. If you want 16:9 you'll either have to crop from 4:3 photos or shoot at ridiculously low resolutions (2.1 MP on the main camera or 0.9 MP on the front-facing camera). You've got 1080p video on the main camera and 720p up front. Take a look at at some test photos:
Google Nexus 9 battery
This is perhaps the weakest point of the Nexus 9 for me: the battery literally sucks. It chews power incessantly. Even if you have the tablet pludged into the wall socket and are using it, the battery still drops slowly. It takes forever to charge and discharges way faster than you would expect for a stock device with a next-gen procesor, relatively low resolution display and a 6,700 mAh battery.
Make sure you turn the battery saver on immediately, because you're going to need it. Even relatively demure tasks like watching video or Skyping chew significant amounts of battery life. I can only hope the performance and battery life can be improved with another firmware update, because this is a real worry for me right now. You practically need to plan your day around the Nexus 9 battery: most of the day to charge it and about 4-5 hours to kill it.
Release date and price
The Nexus 9 release date was October 17th, 2014 for pre-orders with the first units shipped on November 3rd. The Nexus 9 is available via the Google Play Store, Amazon as well as at select retail outlets. The Nexus 9 price comes in three flavors: 399 USD for the 16 GB Wi-Fi only version, 479 USD for the 32 GB Wi-Fi only version, and 559 USD for the 32 GB version with LTE connectivity.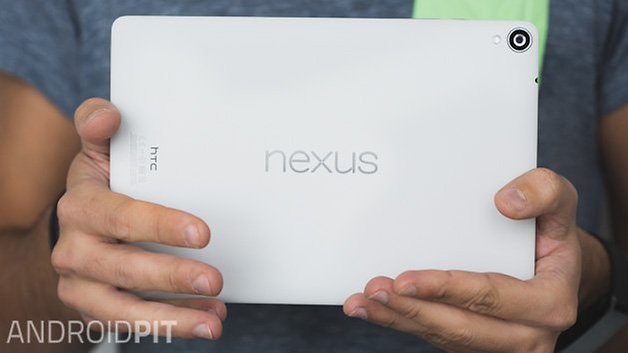 Google Nexus 9 technical specifications
Final verdict
The Nexus 9 has me in two minds. It promised so much: next-gen specs, a whole new world of Android, HTC quality build quality and BoomSound speakers, but the reality is a bit of a letdown. I don't know to what degree the fault is in HTC's lap and to what degree Google are to blame, but there are some very bad decisions made with the Nexus 9.
Sure, some aspects like performance, battery life and the camera could be improved with a firmware update, as they were with the Nexus 5, but right now, the way it comes out the box is not enough for me to call this anything like the best tablet of the year, and I so wanted it to be. Even the lack of a 64 GB version really bugs me.
There are definitely high points of the Nexus 9: BoomSound is solid, the Tegra K1 is super fast and powerful, the device looks good (even if it feels a little flimsy) and stock Android 5.0 Lollipop is mostly a joy even if the tablet optimization for me feels a little weird in places. There's lots of promise here for those that can live with a few issues. Which is pretty much the Nexus mantra through and through: top shelf halfway and bargain basement the rest. I'm just not sure Google made the right choices this time around.
What do you think of the Nexus 9 so far? Is it the tablet for you or a wannabe iPad?