Google Nearby: did you enjoy your experience at that vending machine?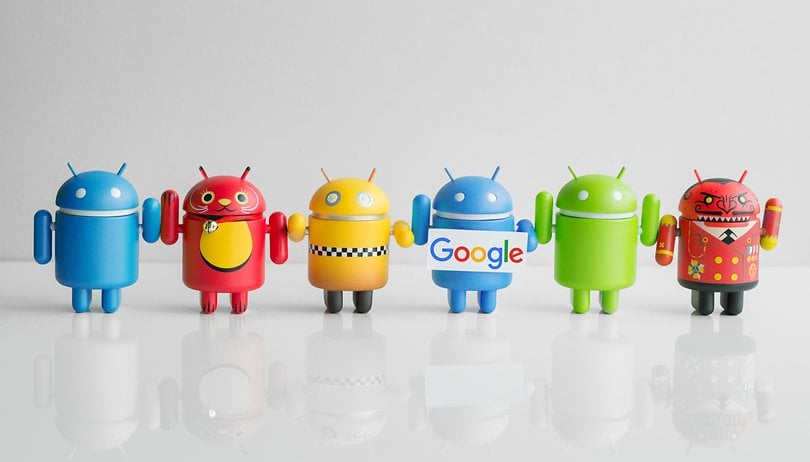 I'm going to tell you guys a true story about how one afternoon a colleague of mine, Stefan Möllenhoff, went to buy a pack of gum from a vending machine and a few seconds later, he received a message asking how his experience was. Wait a minute! How did his phone know he'd just bought gum? It's all thanks to Google Nearby, that's how. If you're freaking out a bit, this article will either calm you down or just serve to freak you out even more.
What is Nearby and how does it work?
Google Nearby was introduced during Google I/O 2016, so we can't say that they didn't warn us. Oh, you're not a big enough fan of Google's to watch every one of their conferences? Well, maybe it's time for us to start, especially considering that our phones belong to them and they keep adding these types of features. We can only complain about them "spying on us" if we know how they're doing it, can't we?
Basically, Nearby lets us communicate with the things around us. To do this it uses a public API, meaning we don't have to "connect" - all you need to do is walk by the device in question. Put simply, it's an improved version of QR codes, but now you don't have to take out your smartphone, look for the scanning App, etc. This makes everything much more fluid.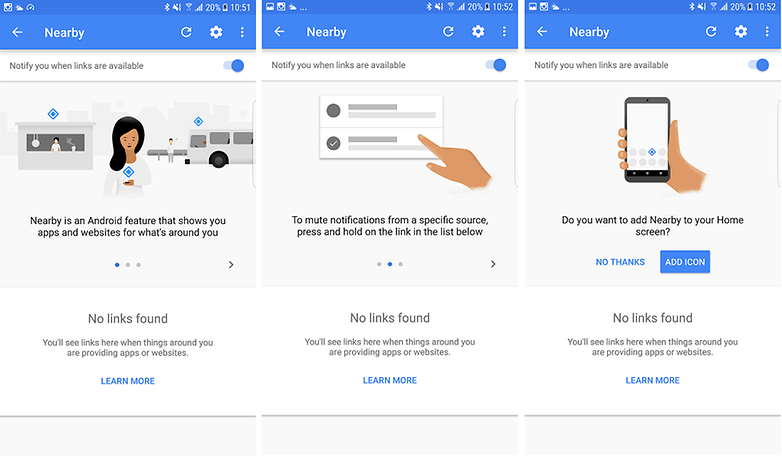 The company, Beaconsinside, has begun installing beacon devices in the vending machines you find in a number of public spaces, like your local train station. The process is simple: these devices send out a URL, which shows up on our smartphones as a Nearby notification.
This is all thanks to something called the 'Physical Web', which enables us to "speak to objects." Now, this is where things get interesting. You've probably heard about the 'Internet of Things', well this is one more aspect of this. It will make vending machines communicate with us in order to ask how our experience was and what they could improve on.
What would you like your vending machine to stock?
This was the question they asked Stefan after he bought his pack of gum. As this was the first time he had done this, he received an explanation on how Nearby works and, on the bottom of the display, a link to respond. Plus, he could also read the nutritional information about the products the vending machine offers.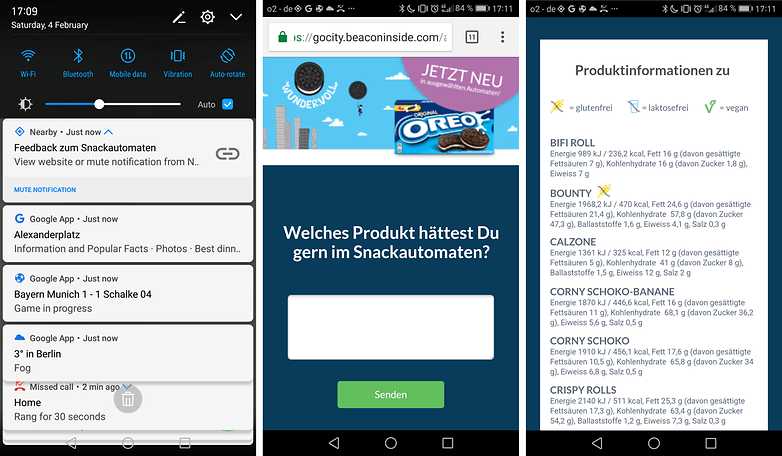 Stefan decided to get in contact with Beaconsinside to find out more. It's all thanks to him, that I'm writing this article. He received an email with information and a news clipping with an interesting interview. Unfortunately, it's in German so I can't share it with you here, but I'd like to tell you about something I thought should be pointed out.
Using this method, the business receives on average around 400 to 500 opinions per day about what users would like their vending machines to carry. As a result, they've added two new products thanks to customer demand. We're facing a new way to market to and interact with consumers.
The possibilities are endless. From a bus stop which can tell you exactly when the next bus will come to receiving an interactive menu on your smartphone the moment you step inside a restaurant. Both these things will help us to not lose our patience.
Could it happen to me?
Yes, if your phone is running Android 5.0 or higher and is equipped with Bluetooth it will most likely has this feature. If you belong to the 35 percent of people with smartphones that don't have Bluetooth, then your phone's anti-social and won't speak to anything. You can learn more by going to Settings > Google > Nearby. You'll find a small explanation about this feature and you can also add a shortcut to your home screen.
Do we want to communicate with things?
I must admit, when I first heard about Stefan's experience it all seemed very strange. I felt like turning off my phone and finding a dark corner in a closet where I could hide it. On the other hand, we can't really stop it from moving forward. So, under the circumstances, the best thing we can do is adapt to the new status quo. Now that I'm more informed, I can see how useful it can be. Although, in the end, it means that everywhere we go we are being recorded.We can't choose the paths that technology will take, but we can choose whether or not to become a part of it. We shouldn't forget that we are still in control of our actions and the more we the know, the more options we have.
I hope I've helped to shed some light on this technology so that now you can decide for yourselves if you'd like to use it or not. Well, what do you think? Are you satisfied that your smartphone is making more of an effort to help you in your day-to-day life? Let us know in the comments below.