A cardboard journey: all the best VR you can get for $5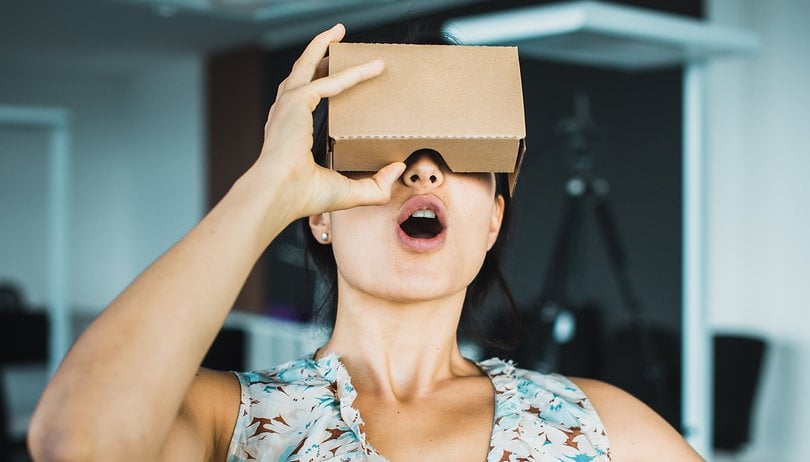 Virtual reality. The ultimate in high tech immersion that promises so much still seems so out of reach to many. Looking at the prohibitive price tags of the heavy-duty VR rigs like the HTC Vive and Oculus Rift, you'd be forgiven for thinking that virtual reality is still just an expensive toy for rich kids with money to burn.
But for those of us on a budget, there's still the humble Google Cardboard. A simple cardboard frame with some inexpensive plastic lenses can turn any smartphone into a VR headset for less than the price of a couple of beers.
Given the low cost, there's no excuse to not dip your feet into VR. But can the budget VR experience really deliver the futuristic feeling conjured by Oculus and friends? With nothing but a smartphone and 5 extra bucks, we take a look and see what makes Cardboard an essential smartphone accessory.
How do I get Google Cardboard?
Google has certified a range of Cardboard-compatible headsets for sale, with prices starting from, you guessed it, $5. At that price, there's no excuse for a technology enthusiast not to have one in order to experiment with VR, but there are also more expensive Cardboard-compatible headsets out there for those who want to splurge a little more for extra comfort.
In fact, a Cardboard viewer doesn't have to cost a thing. They're often given away at various promotions and events or packaged with in with magazine subscriptions (the Guardian and the New York Times have previously given some away to promote their own VR content). Just keep your eye out, and a free Cardboard might not be too far away.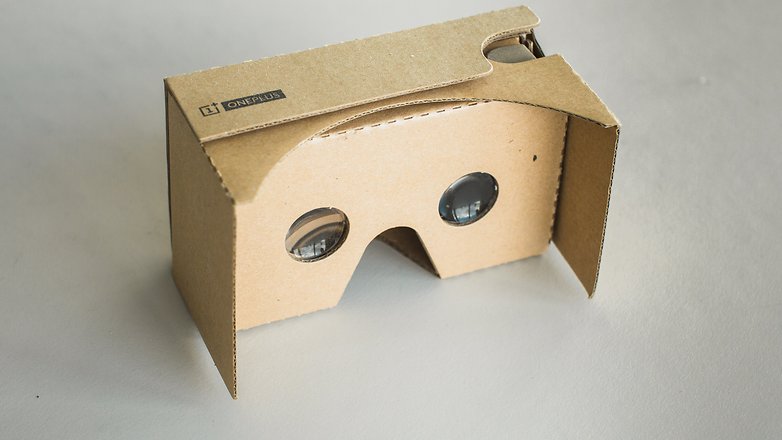 The truly thrifty (and crafty) can make their own headset by printing out Google's template and following the instructions in the manufacturer's kit to get cheap lenses to the right specifications.
Alright, so what can I do with it?
Indulge your wanderlust with VR tourism
If you're like me, you might often find yourself fantasizing about visiting exotic locales everytime you see a map or a globe. With Cardboard, you don't just have to rely on your imagination, you can step in there!
Whether you want to scope out a place before planning a trip, or are simply a curious explorer, there are a range options for VR tourism with cardboard. Many cities and sites, for example New York and Paris, feature in their own VR apps to explore the place in detail.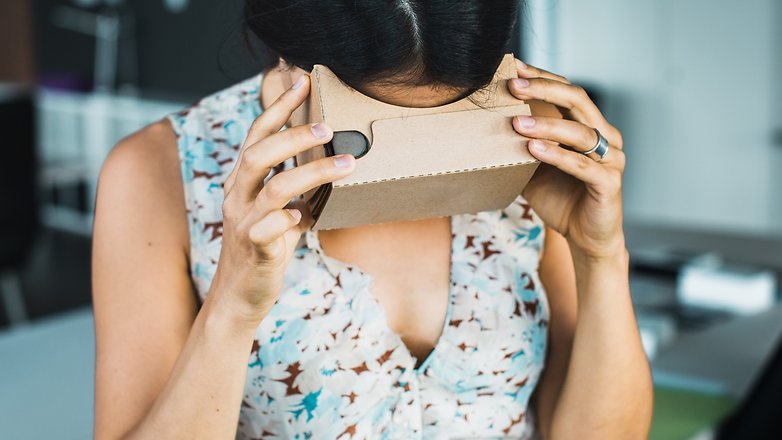 If you'd rather browse and indulge your wanderlust, I recommend Sites in VR (exactly what it says on the tin) which lets you look around many beautiful historical and cultural sites, palaces, museums, parks etc. Great for a relaxing look around, but kind of static.
For the more adventurous, Discovery VR has a great app where we are effectively able to tag along with various documentary filmmakers in remote locales, immersing yourself in their journey. JauntVR also offers immersion in documentaries off the beaten path of casual tourism, in areas like North Korea or Syria.
Tourism in VR is tantalizing... look around an ancient tomb, lavish palace or idyllic seaside for a while and it's not long before your feet start to itch. All the more frustrating since most VR are plain 360 degree videos where you can look around, but not move.
Documentaries are more engaging, the best ones really make you feel like you're there...until you see a track you want to follow, a building you want to enter, but then you realize you're just along for the ride.
Great for indulging one's curiosity, but don't be surprised if you find your wanderlust and desire to travel becomes even more intense after an immersive dip into what's out there to see.
What kind of multimedia is out there for Cardboard?
Since the release of Google Cardboard back in 2014, more and more VR-compatible media have become available, with various platforms curating content for us.
It's easy to start with the familiar:
Search for "VR" or "360" on YouTube to see what the popular video platform has to offer
Tap the viewer icon near the bottom right of the video to start VR mode
Don't forget to select high resolution on the video too
Now, pop your phone into the headset, and you're ready!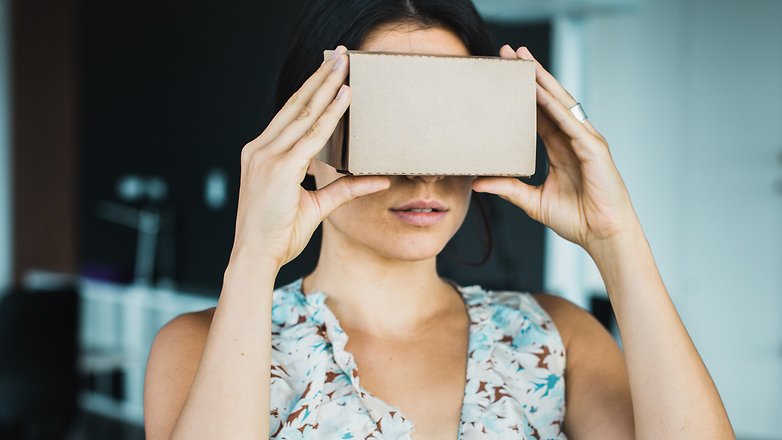 What about something more meaty? Sadly, when it comes to Netflix in VR, Cardboard isn't quite up to scratch (you'll need Daydream or Gear VR for that). But there are some great content platforms out there that specialize in curating the best VR content for you.
WITHIN is one of the best, and my go-to when I want to discover some new VR videos with Cardboard. I also recommend checking out the content on VeeR VR and FulldiveVR (which has more of a focus on user-generated content) to see if their collection could be more to your taste.
There's some great VR video content available, but be warned about watching anything over about 20 minutes. Holding up the Cardboard viewer to your face so long isn't kind to your muscles, so if you don't have one with a strap, you'll have to jury-rig one of your own.
Is gaming good on Cardboard?
The video games industry and community has been one of the biggest evangelists for the immersive potential of VR tech, and understandably so. But games also require more interactivity then other multimedia, and cardboard lacks a controller, which is one of the big perks of Samsung's Gear VR.
Quite frankly a lot of the Cardboard VR games out there on the Play Store are janky and ill-conceived. Nothing worth upsetting your stomach for.
But I've got extensive experience trawling the Play Store to find the best Android games out there right now, and keeping an eye on interesting titles yet to come. The same goes for VR. My finely honed instincts helped me hunt down some Cardboard VR games that are definitely worth a try.
I'd recommend anyone getting started with VR gaming on Cardboard to try out InCell VR, an action game set in the intriguing environment of the human cell. Not only does it offer an usual setting with fantastic visuals, but it's especially designed to work with Cardboard and I've only ever had a smooth experience on it.
The more trigger-happy VR novices should try VR Galaxy Wars, which has you control a futuristic turret out in deep space, blasting enemy ships into smithereens with only quick reflexes and your gaze.
Space shooter fans who don't mind spending an extra dollar should also pick up Minos Starfighter VR (formerly known as Endspace).
Possibly the best mobile VR game available right now, Minos Starfighter gives you a fair bit of bang (or is it pew-pew) for your buck, with lush visuals, 360 degree movement and challenging enemies.
Hitting that cardboard ceiling
If there's one takeaway from my journey through Google Cardboard, is that in all likelihood, you'll either end up tossing the viewer in the closet after a couple of afternoons and forget about it, or soon start thinking about upgrading. Personally, I fall firmly into the latter category.
They say you get what you pay for, and while there's certainly hours of entertainment to be had for your $5, Cardboard still has a lot of limitations. Even just for passively watching short VR videos, the headset is uncomfortable and needs your hands to hold or steady it too often to be really relaxed.
Too often I also got double vision or 'drift' meaning I couldn't watch VR content the way it was intended. Both Daydream and Gear VR are way, way smoother and easier to wear, thanks to better design, materials, and straps. Both devices also offer more sophisticated games and higher quality multimedia.
For the hardcore, the HTC Vive and Oculus Rift remain the pinnacle of the VR experience, but still remain prohibitively expensive and demand equivalently expensive PCs to go with them.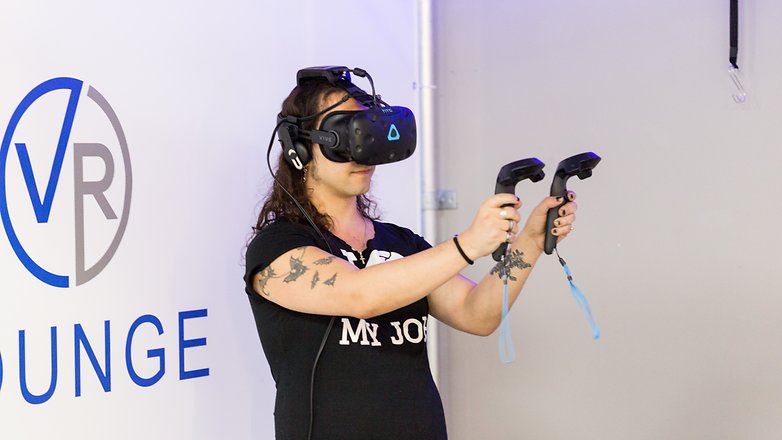 Perhaps the future of comfortable and well-integrated VR won't require a smartphone or PC at all. Oculus and rivals are already working on standalone headsets that could become available this year.
For me, Cardboard gave me enough of a taste to get me hooked and wanting more. But I can't imagine anyone would be satisfied in the shallow end with it for too long.
What has your experience with Google Cardboard been like? Are there any apps you'd recommend?